I didn't think that I will use my macro lens today, when I went out of the house to clean some fish in the backyard ...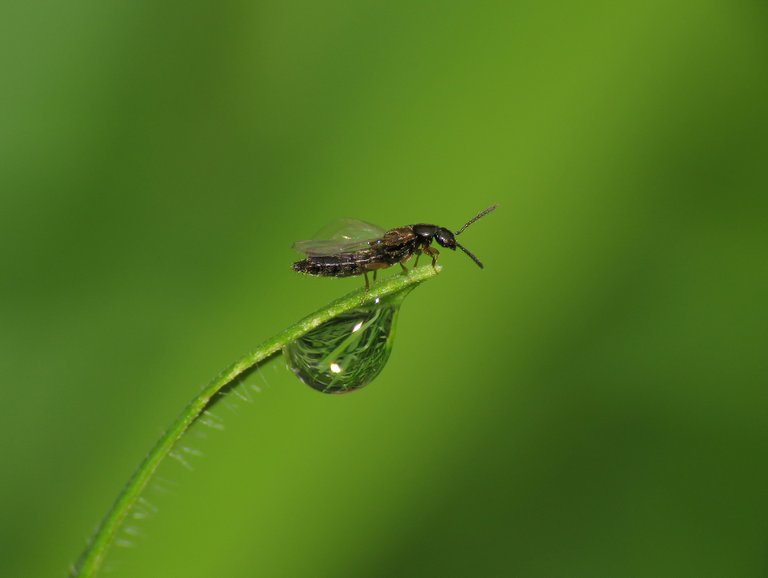 (Enlargeable)
... but I noticed some minuscule, barely visible movement in the grass ...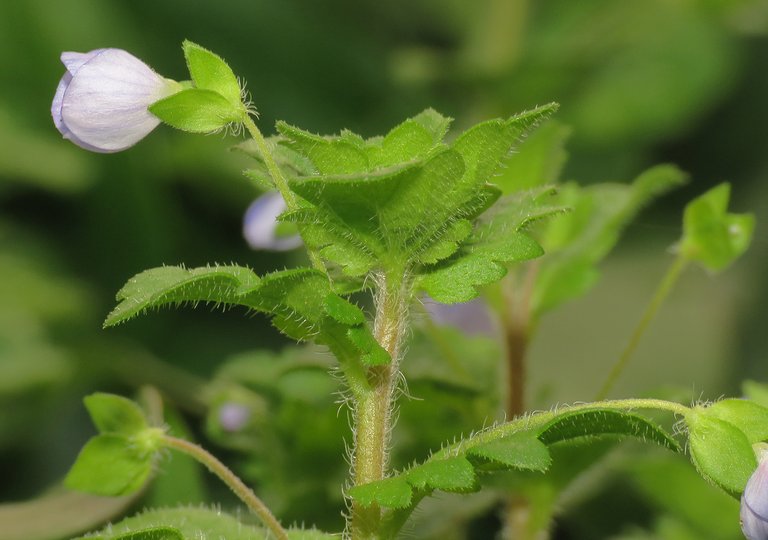 ... and a multitude of blue flowers ...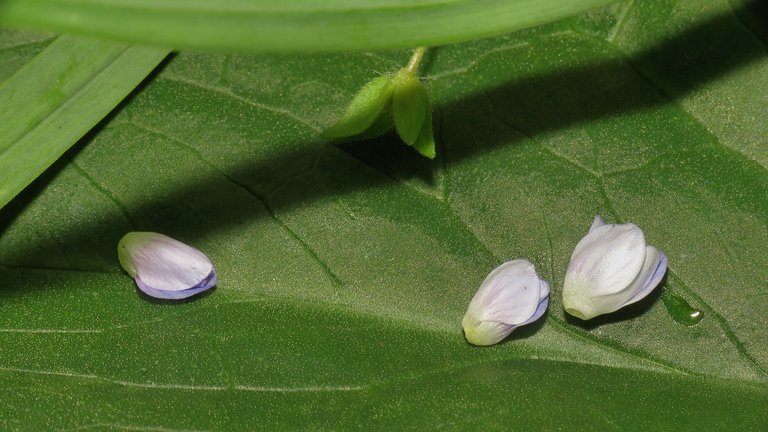 ... scattered all around my lawn ...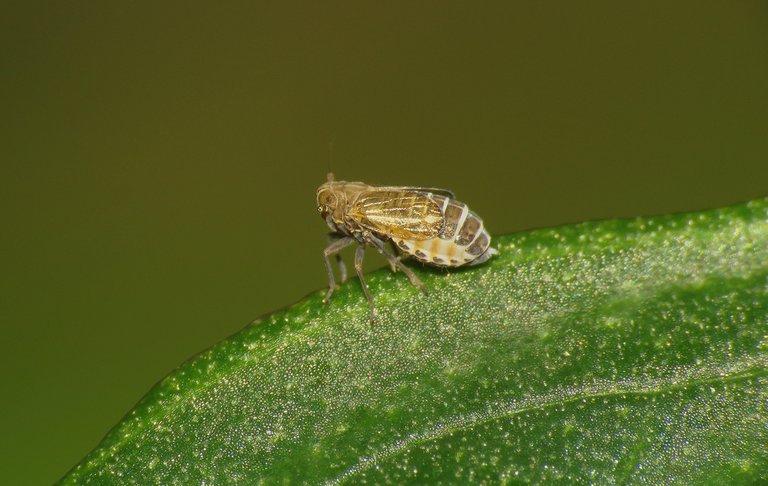 ... so, I had to take a better look ...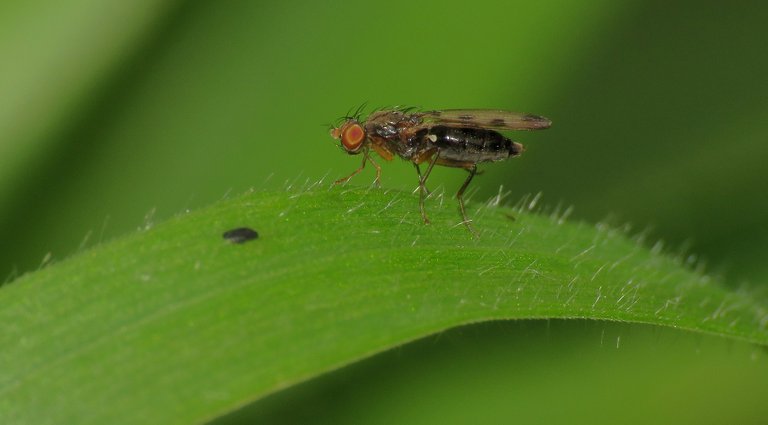 (Enlargeable)
... at this unexpected signs of insect life so late in the year.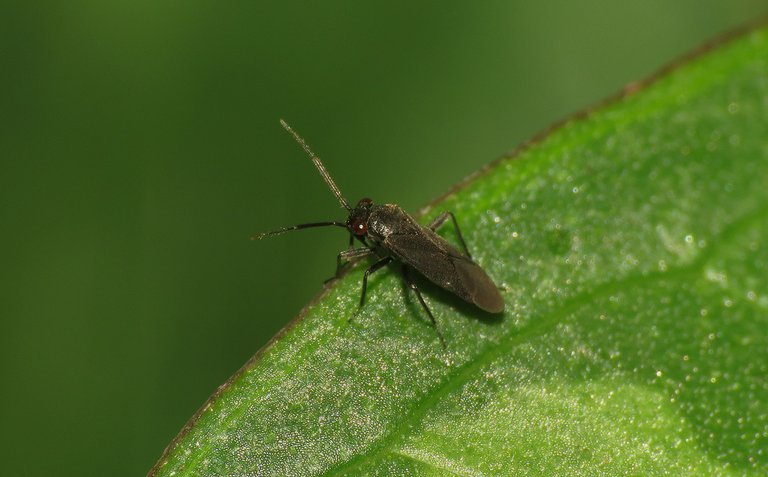 The day wasn't very cold around noon, when these photographs were taken ...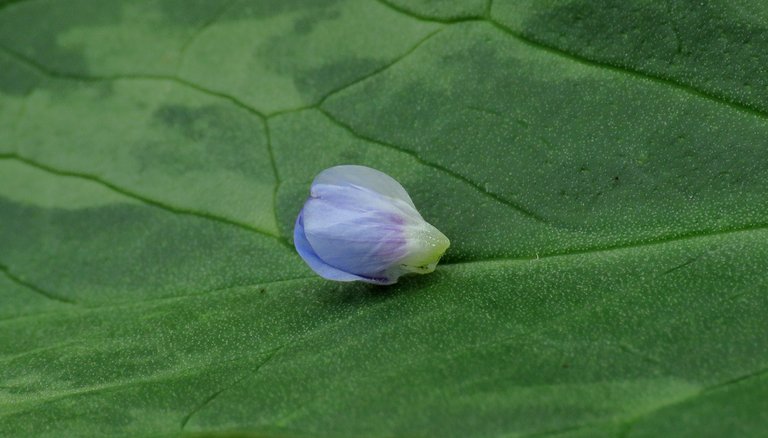 ... but I can tell you that was far from warm as well.

This is the Dalotia coriaria ...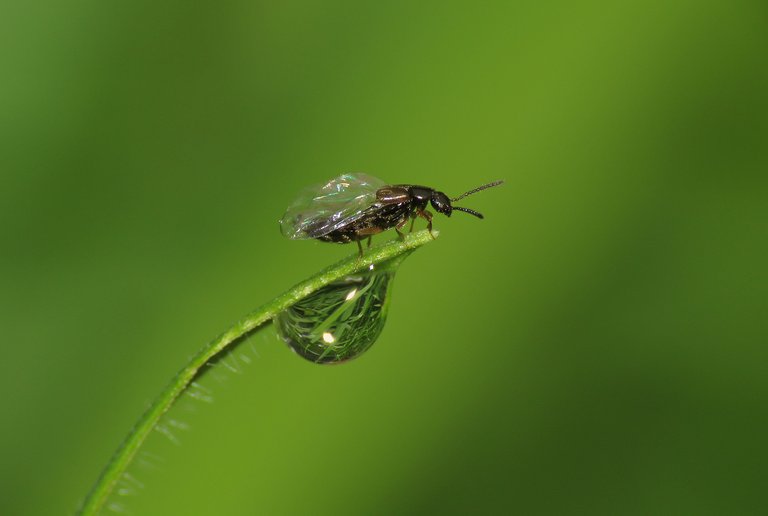 ... a minuscule rove beetle species.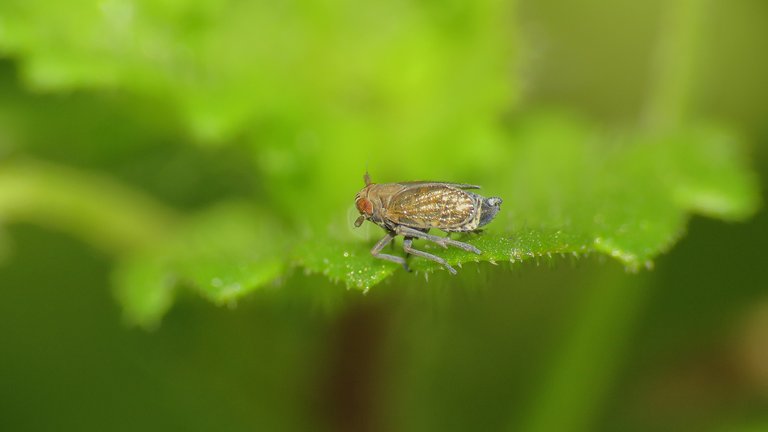 I saw these interesting planthoppers ...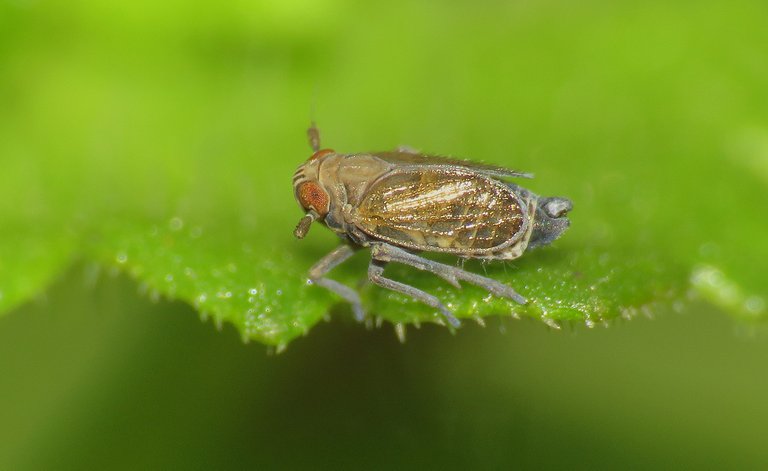 ... for the first time today ... I never noticed them before. These winged one looked like adults ...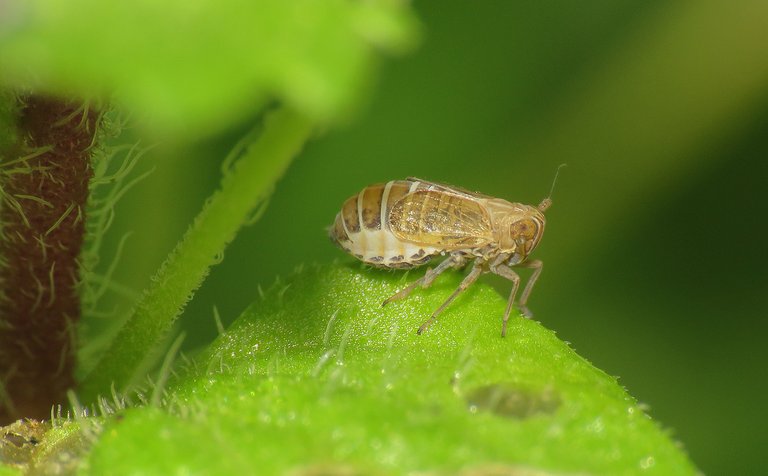 ... these ... with large abdomens ...
... are maybe females ... or some large nymphs ... I don't know ... maybe a different species, although I have a strong feeling that this is all one species ... I'm slightly more sure about that part.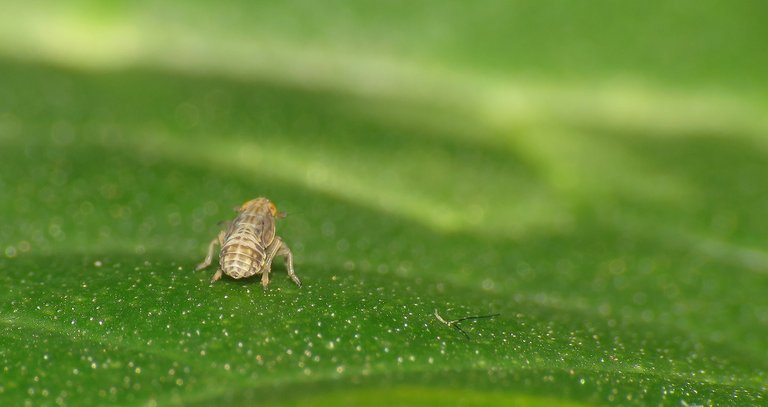 These, really minuscule ones ...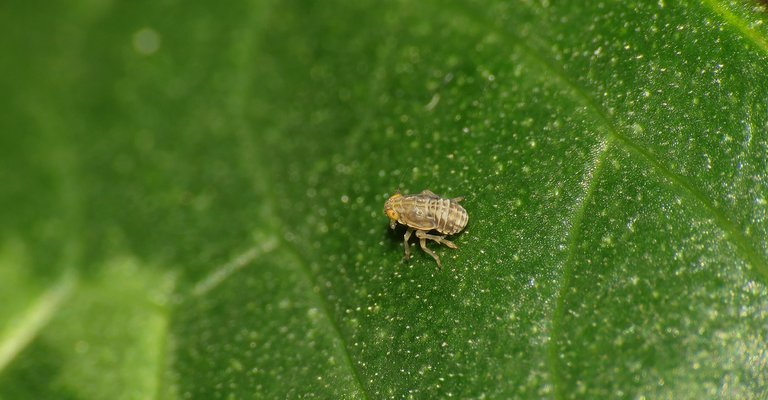 ... are definitely nymphs ...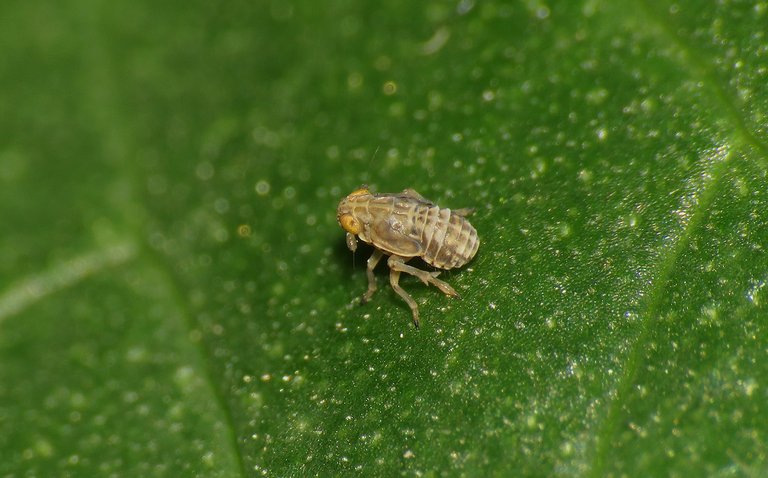 ... small, not completely developed versions of planthoppers.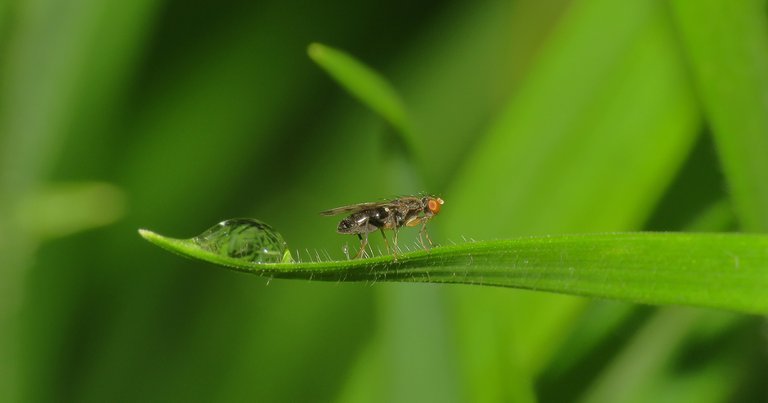 The weather was pretty humid ...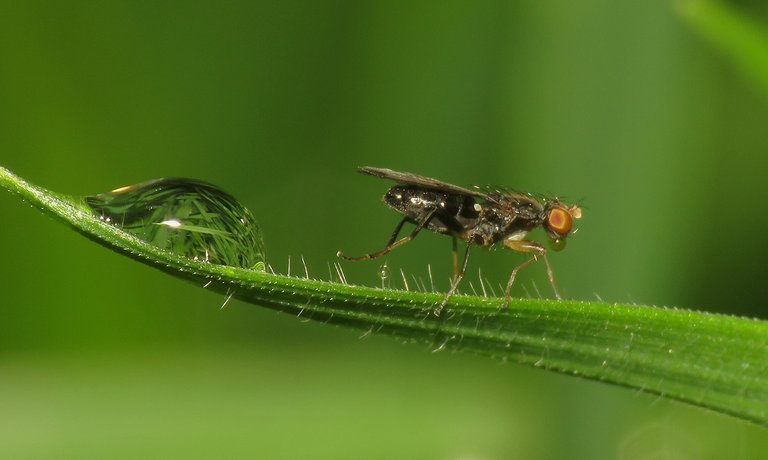 ... and these droplets were the seasonal decorations in this small jungle that has grown behind my house.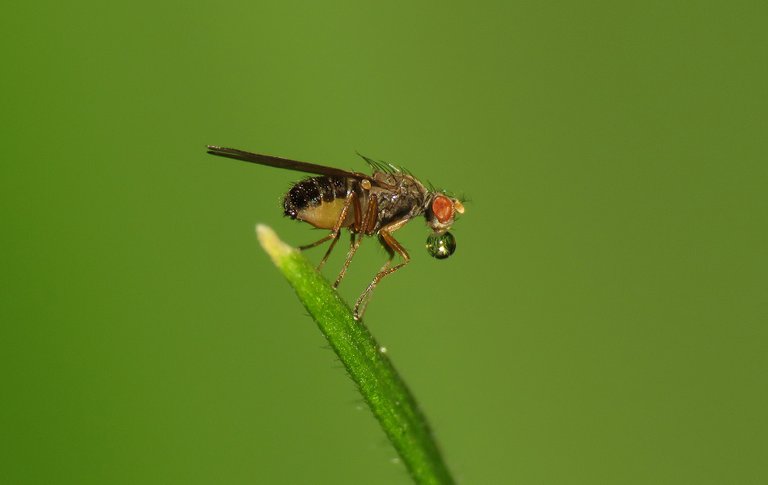 (Enlargeable)
This fly has contributed with another, really minuscule jewel.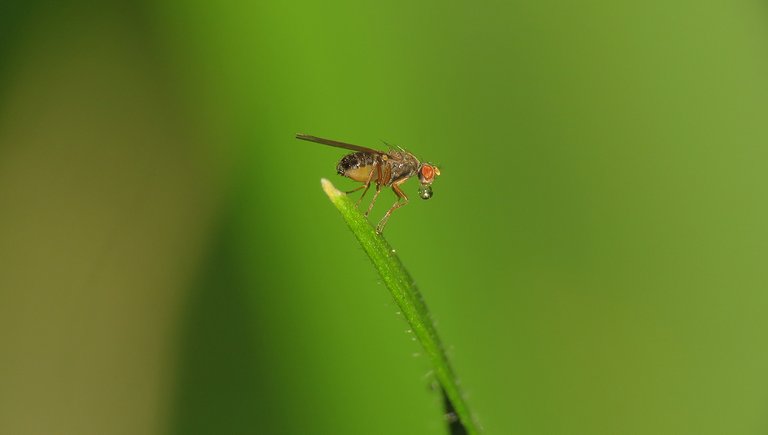 Most of these species are unknown to me ...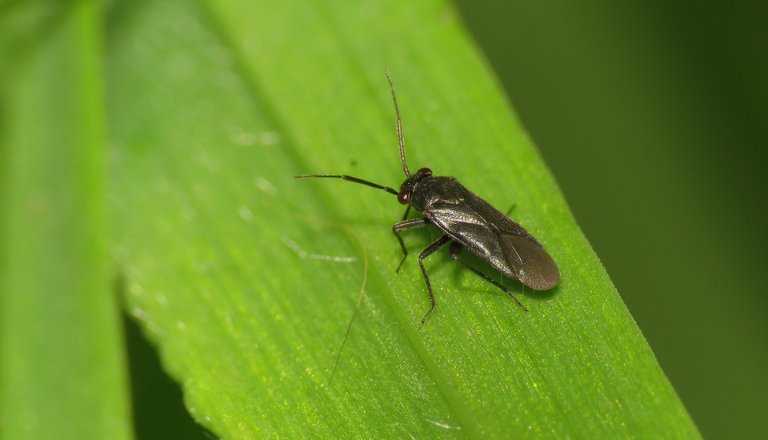 (Enlargeable)
... this small, completely black bug is another insect that I never saw before.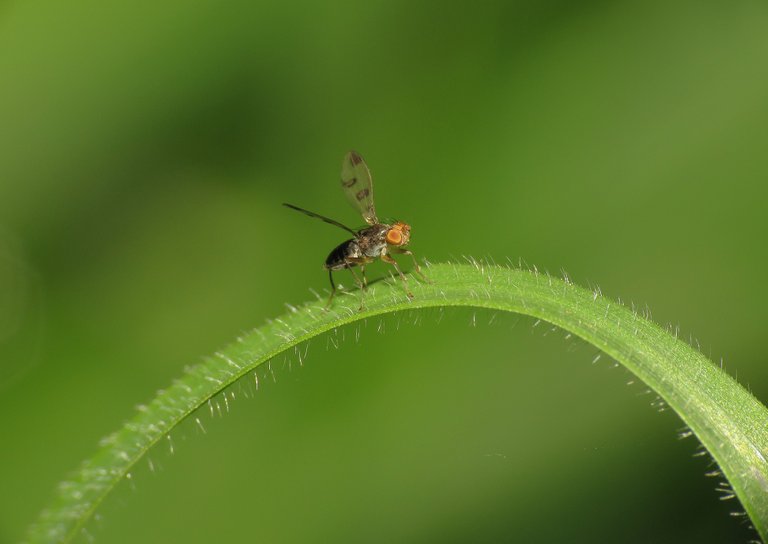 (Enlargeable)
This fly was walking up and down the leaf of grass ...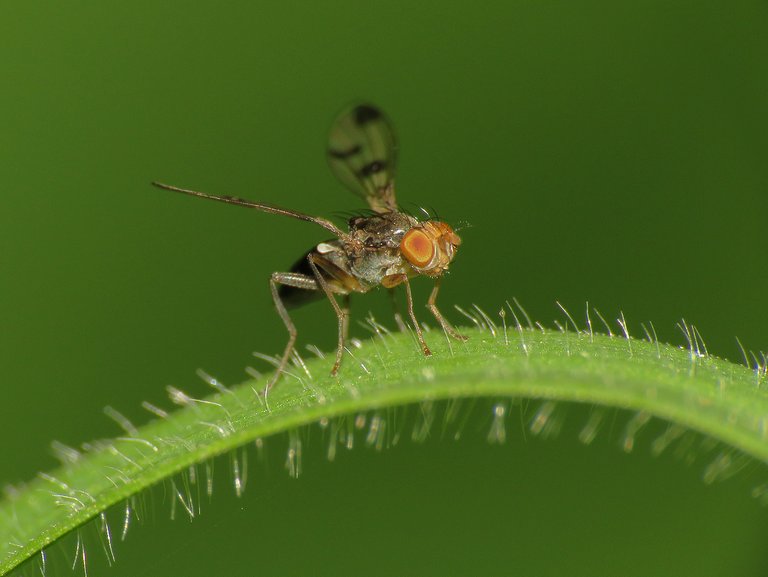 ... and constantly signaling something with her wings.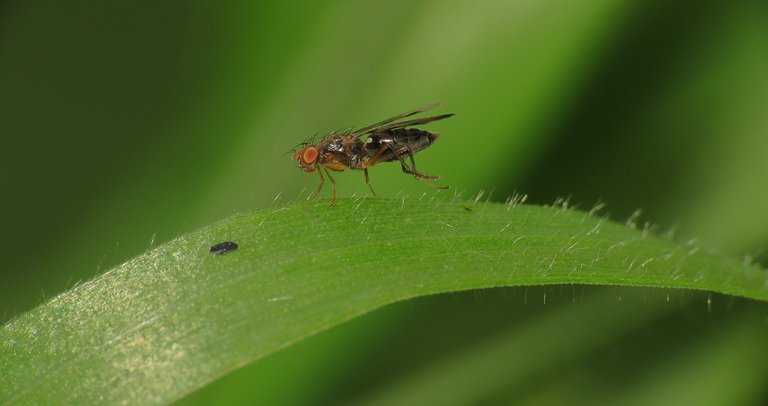 This is another fly of that same species ...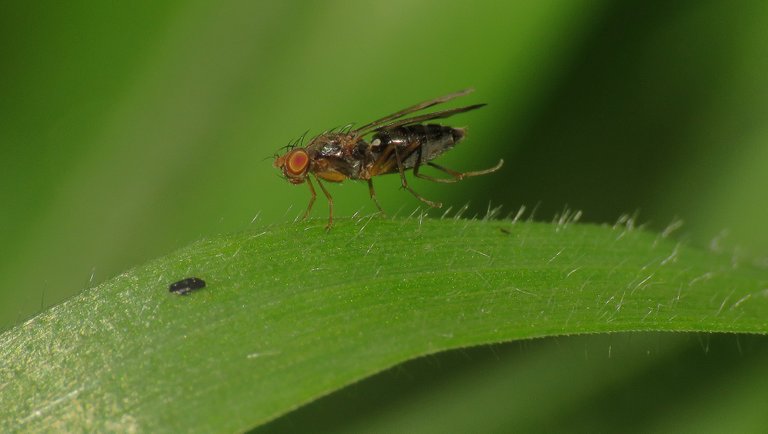 (Enlargeable)
... this one was cleaning her legs.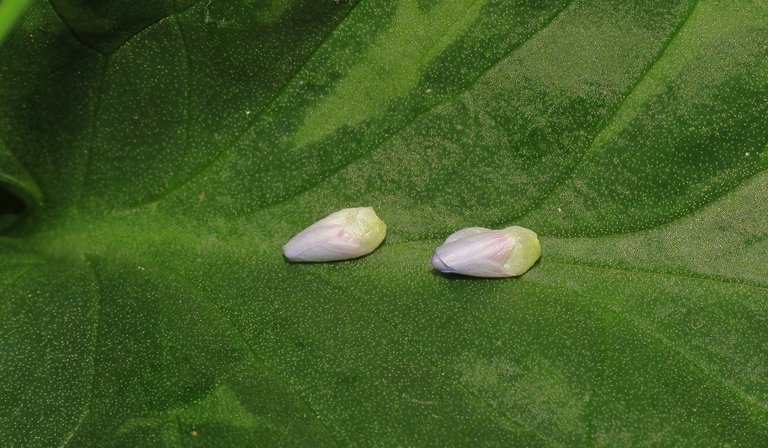 These blue flowers are present in big quantities on my lawn ...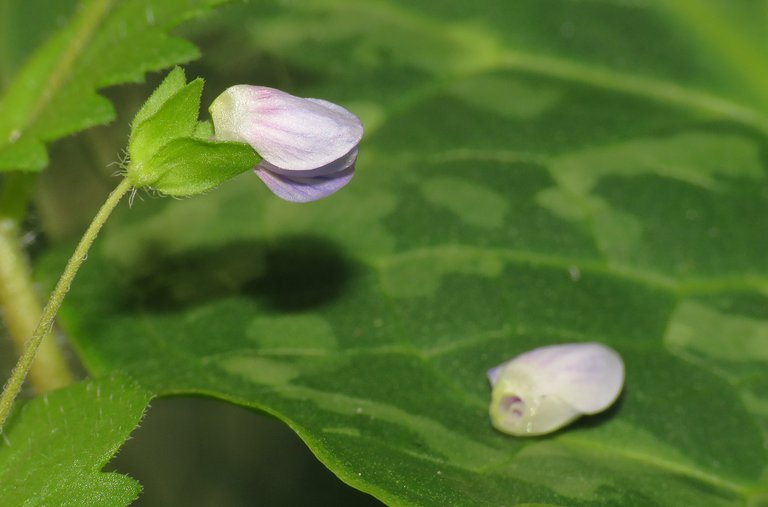 ... some of them are still part of the plant ... and some are falling all around ... you can see both kinds on the same shot here.

Veronica persica is the name of this soft and lovely weed. While I was photographing the flowers ...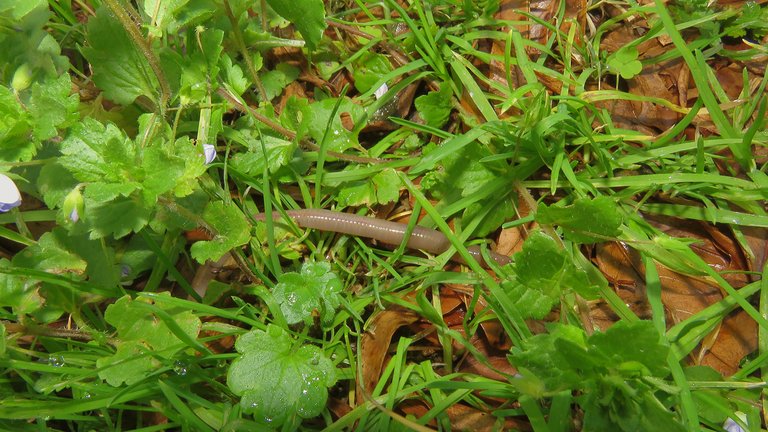 ... this earthworm appeared from the dense vegetation ... and caught my attention ...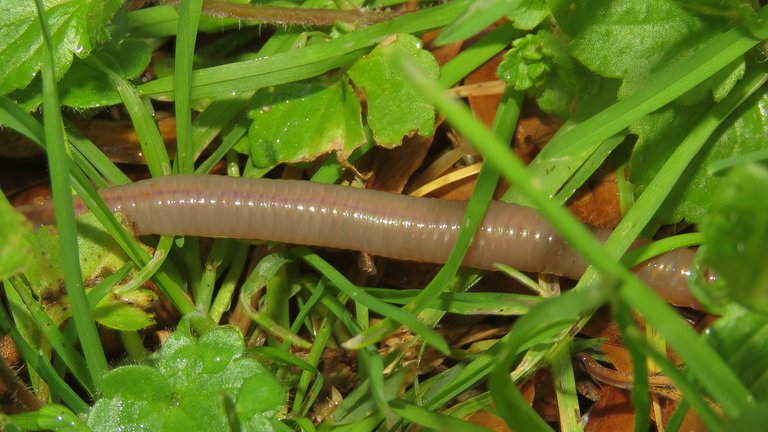 ... so I unmounted the macro lens to take these shots ...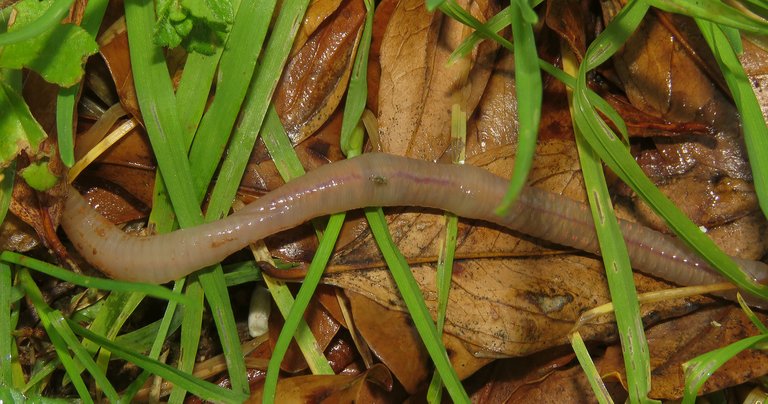 ... the earthworm looked like a giant compared to other characters in this post.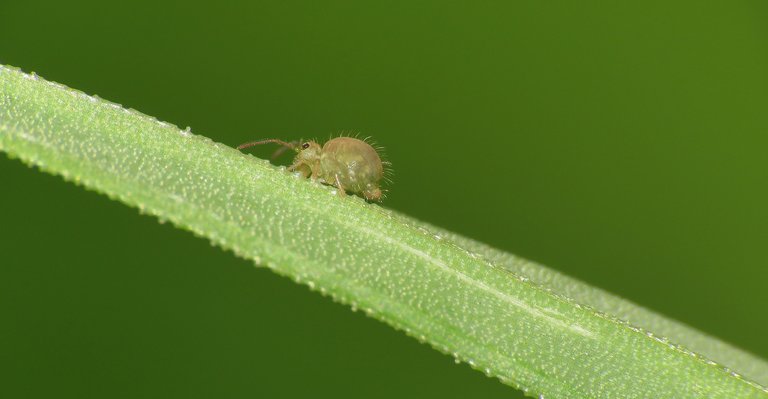 The color of these springtails ...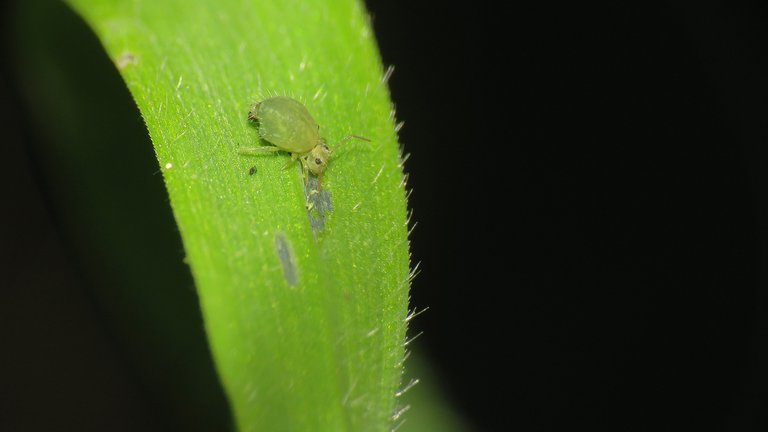 ... can vary from yellow to green ...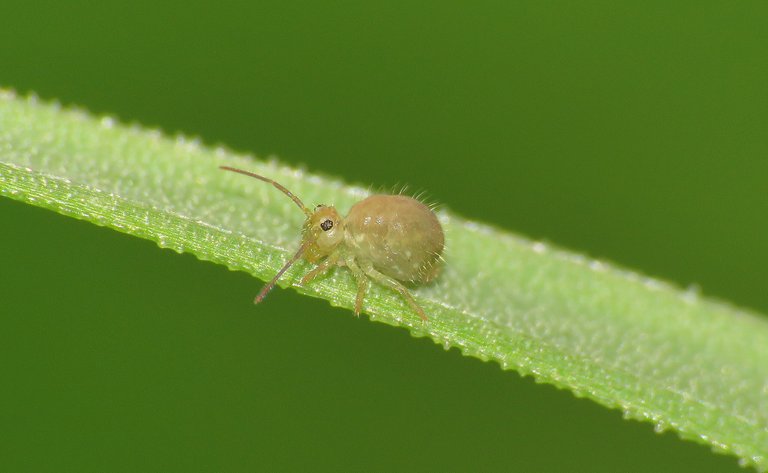 ... through quite a few shades of these two colors ... and dashes of other colors as well.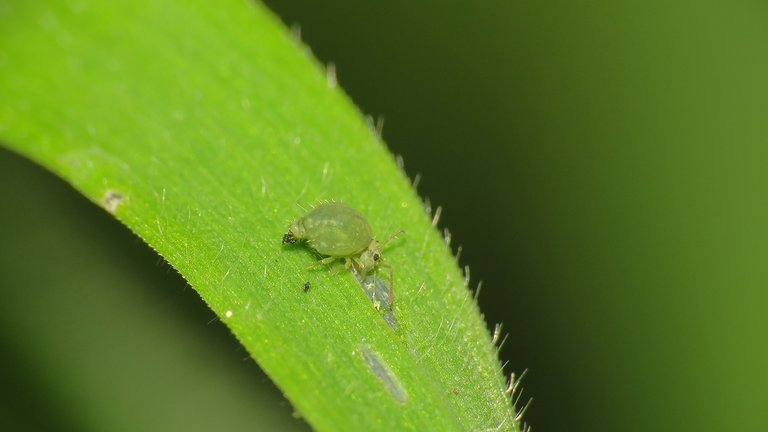 The green ones ...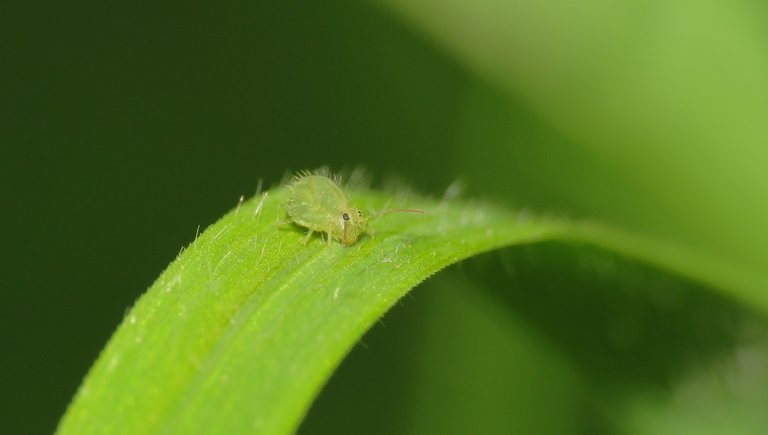 (Enlargeable)
... especially these bright green variations ... are very well camouflaged on fresh grass that grows abundantly during this humid part of the year.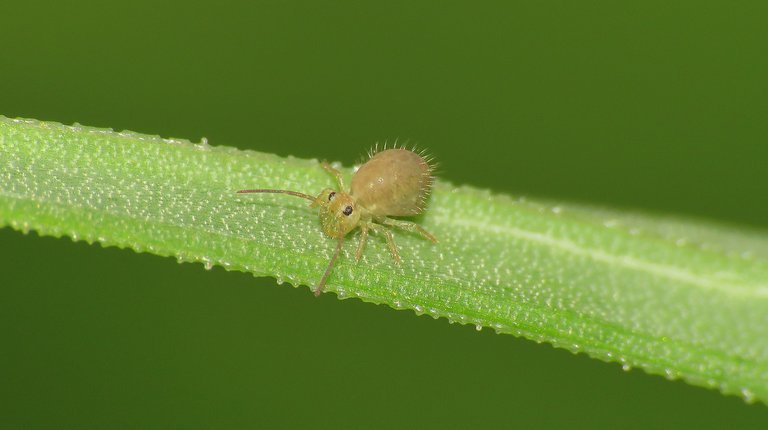 Sminthurus viridis is the name of this springtail species.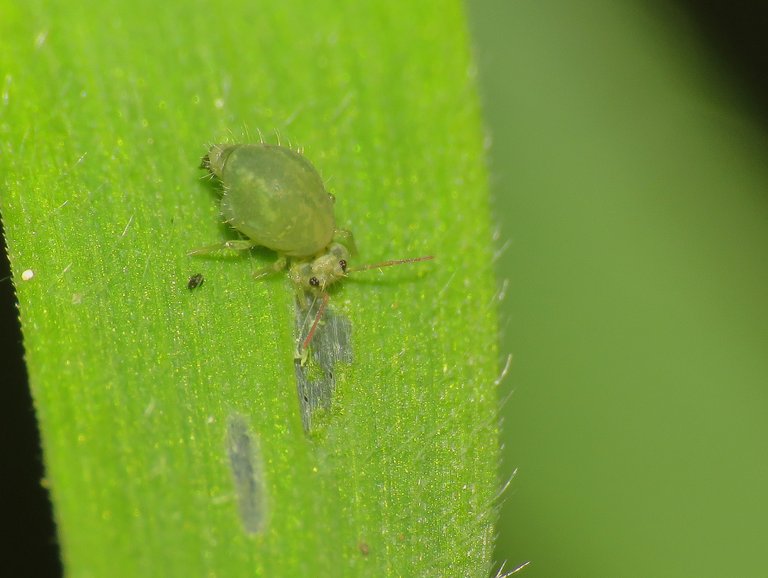 (Enlargeable)
Here you can take a better, more up close look at one of them feeding ... this is the edge of my macro lens capability ... springtails are really minuscule.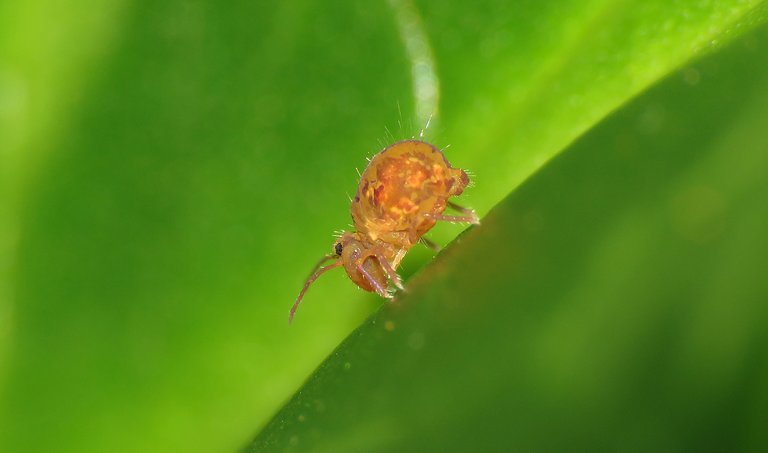 Dicyrtomina minuta is a different species, almost identical in shape but with very vivid coloration ... that can vary from yellow and orange to pink, red or violet.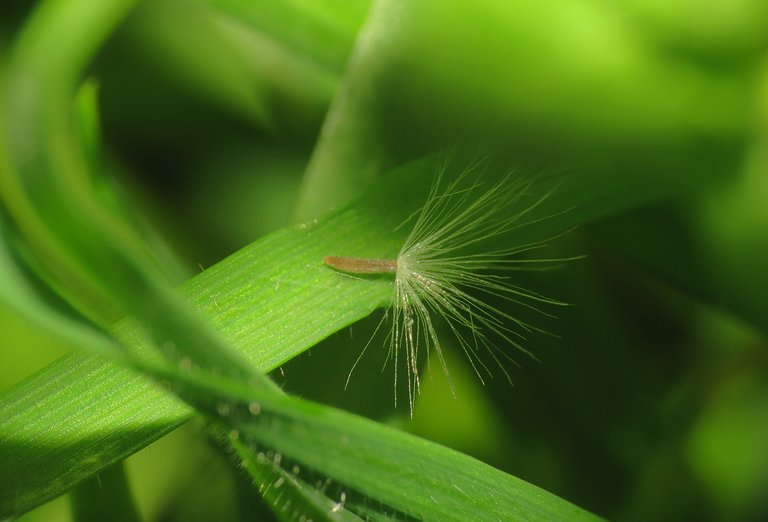 Some dandelion - like seeds ... much smaller than the actual dandelion seeds ... ended up trapped among the leaves of grass ...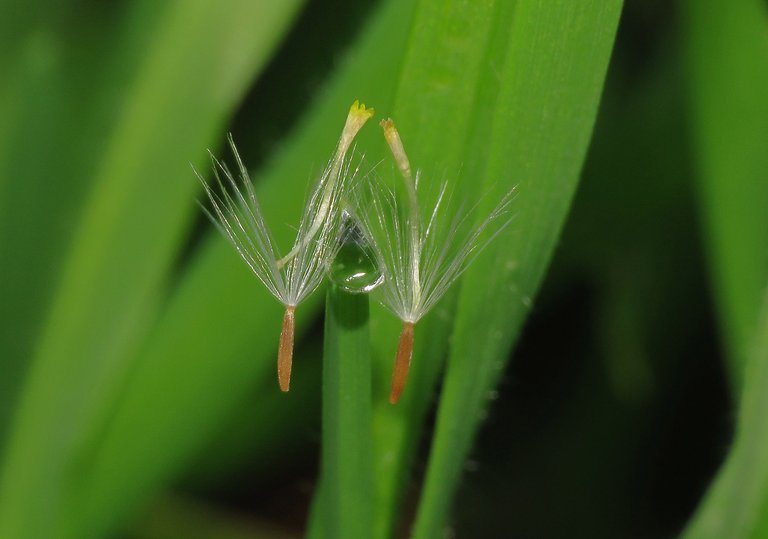 Here you can see a pair of those seeds ... and a droplet between them.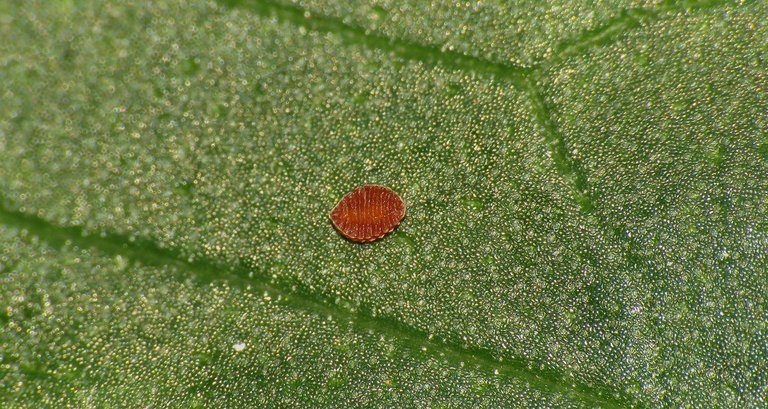 On one large leaf of the Arum maculatum plant ...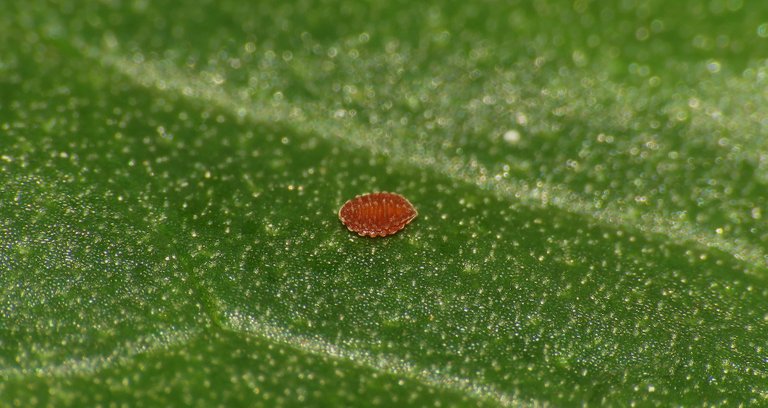 (Enlargeable)
... I found this minuscule red thing ... I have no idea about what this could be.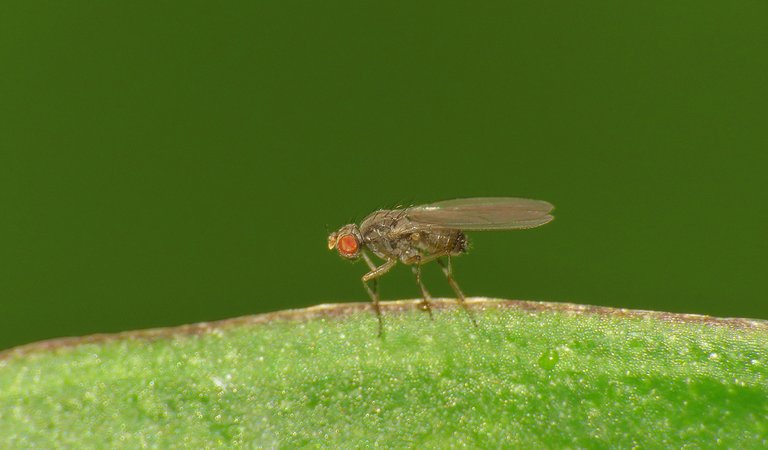 And now ...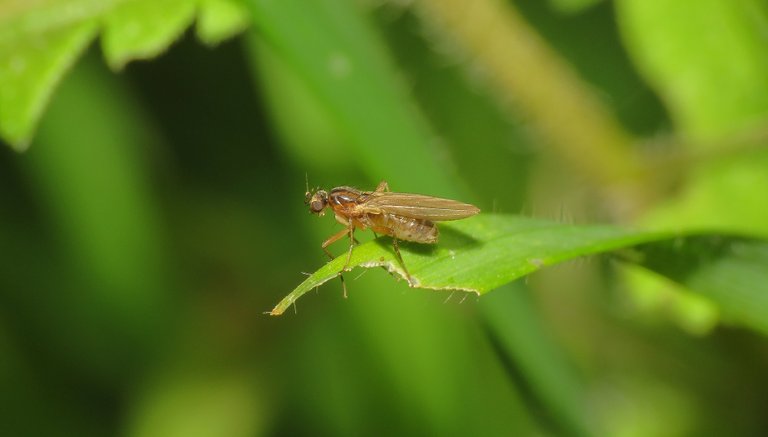 (Enlargeable)
... with the last two fly I saw today ... is time to end this unexpected winter post about insects and company.
As always in these posts on HIVE, the photographs are my work.