On the 12th of June 2021, I spent the whole afternoon swimming, snorkeling, walking, and photographing along the stretch of coastline three or four kilometers from the village of Liznjan, more or less seven kilometers from where I live.

(Enlargeable)
In this post, you'll see the insects and spiders that I encountered on the coast meadows back then in 2021.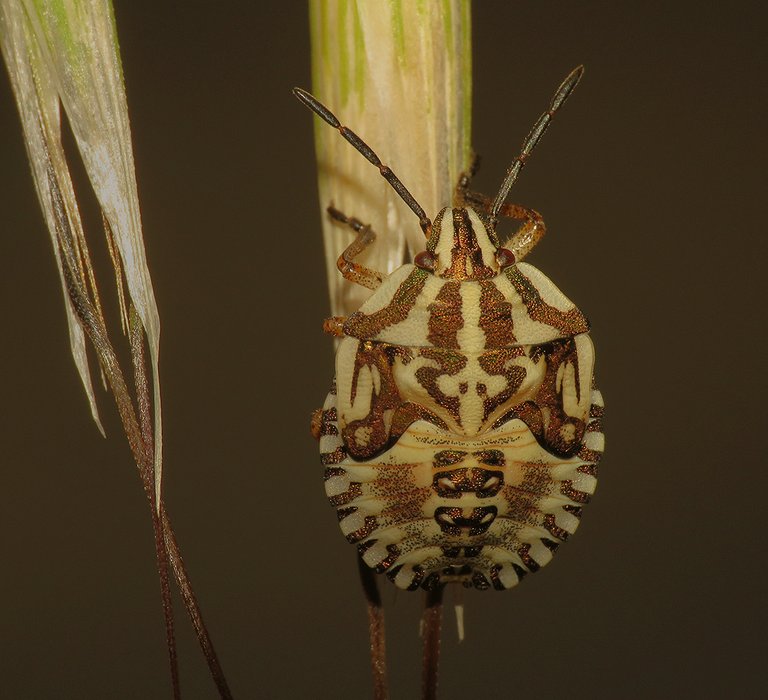 Here you can see the wingless nymph of the Carpocoris purpureipennis shield bug.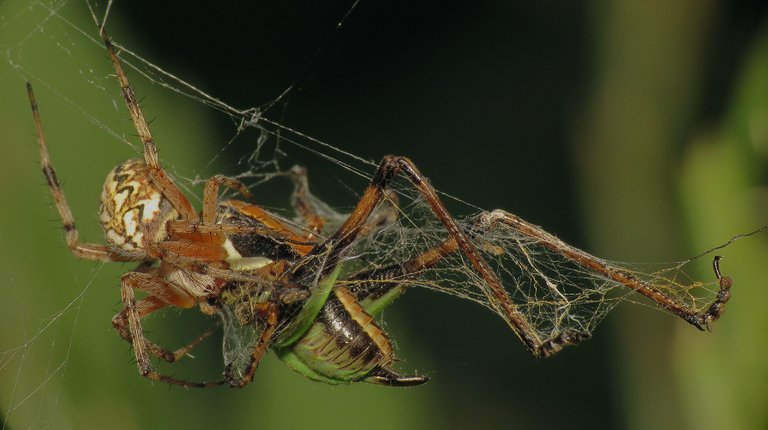 (Enlargeable)
Neoscona adianta is the most common and numerous spider species in this seaside habitat.

(Enlargeable)
The Neoscona adianta in these photographs ...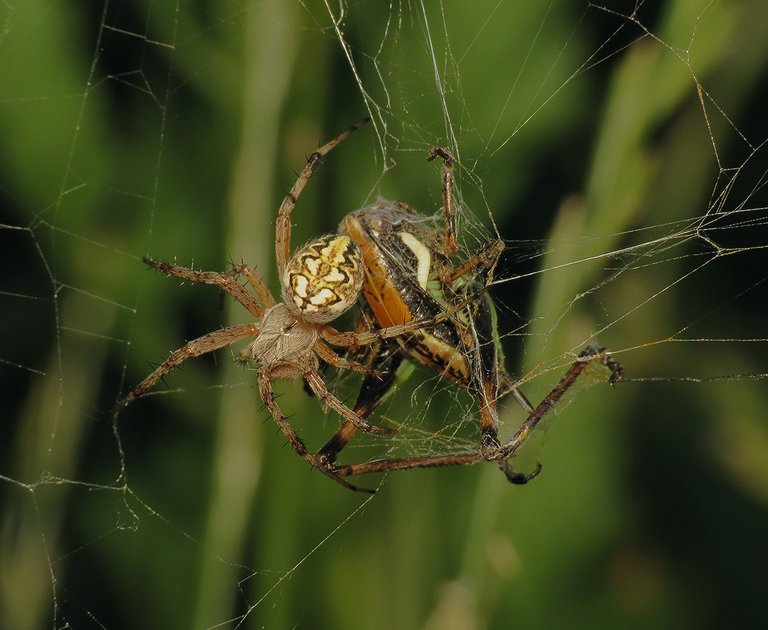 ... has just caught a small bushcricket in his web. ...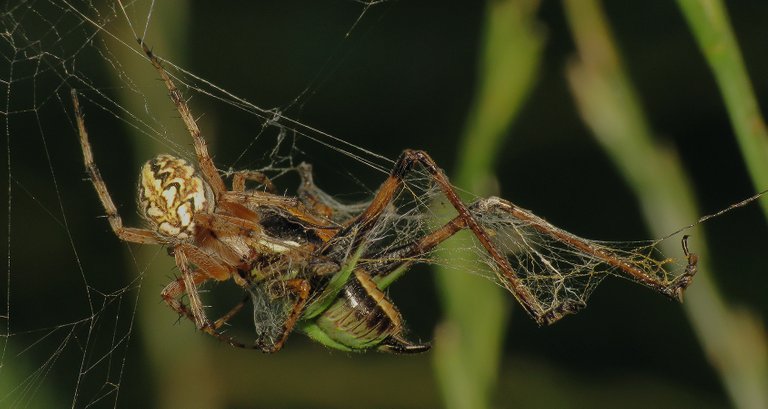 ... the young nymph of the Eupholidoptera schmidti.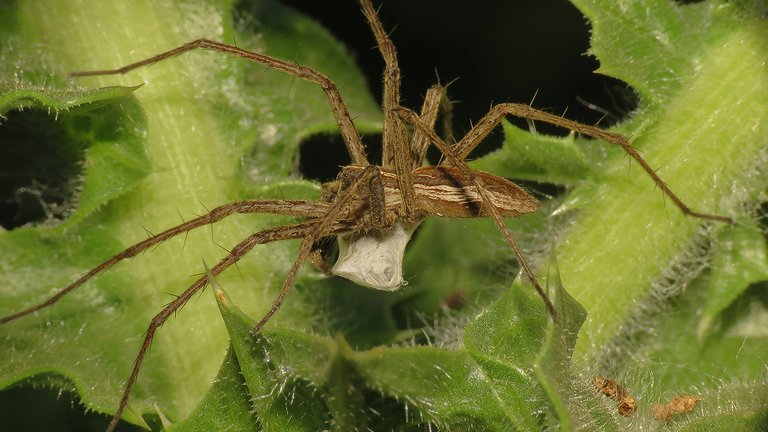 This Pisaura mirabilis spider was resting nearby, surrounded by thorns of the Scolymus hispanicus plant.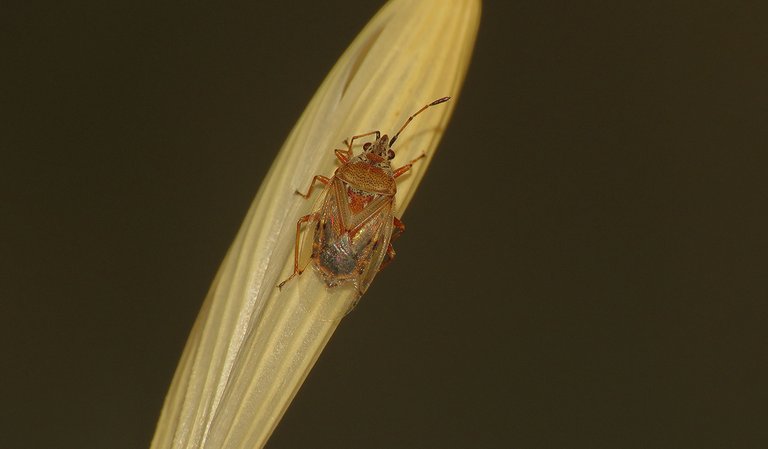 Here you can see a bug from the Lygaeidae family ...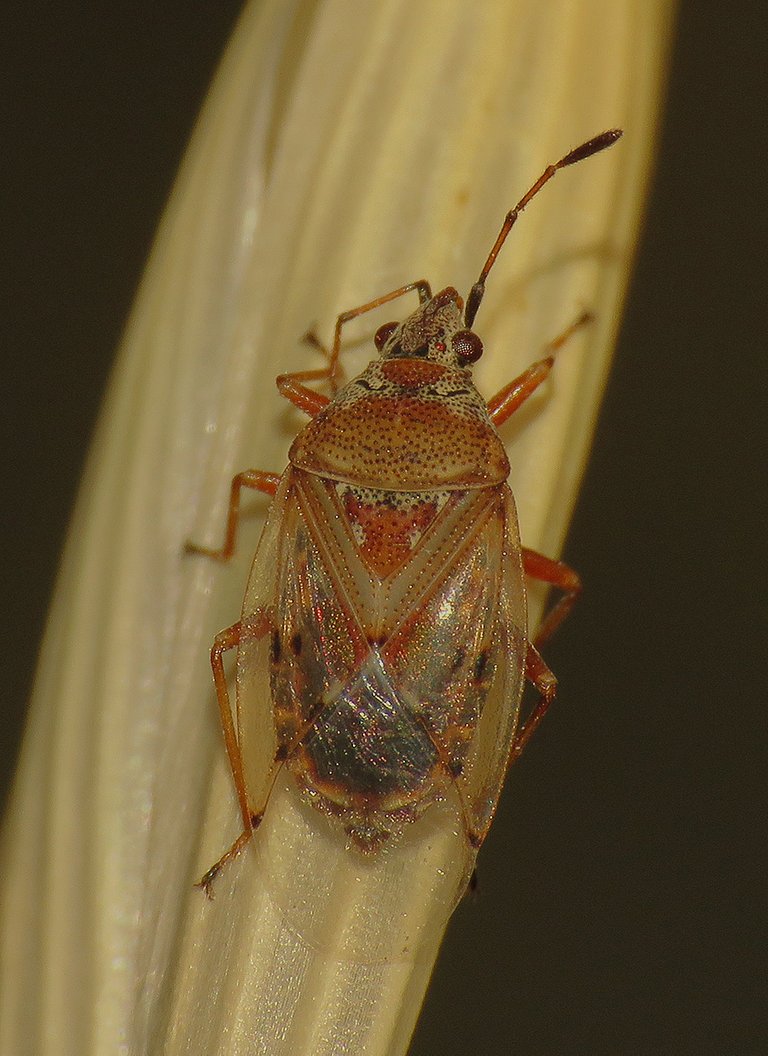 ... the Kleidocerys resedae.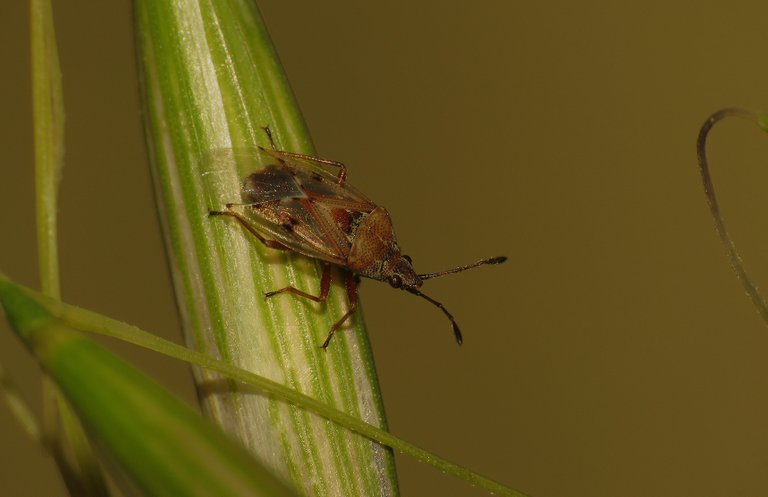 (Enlargeable)
I don't remember encountering this species before.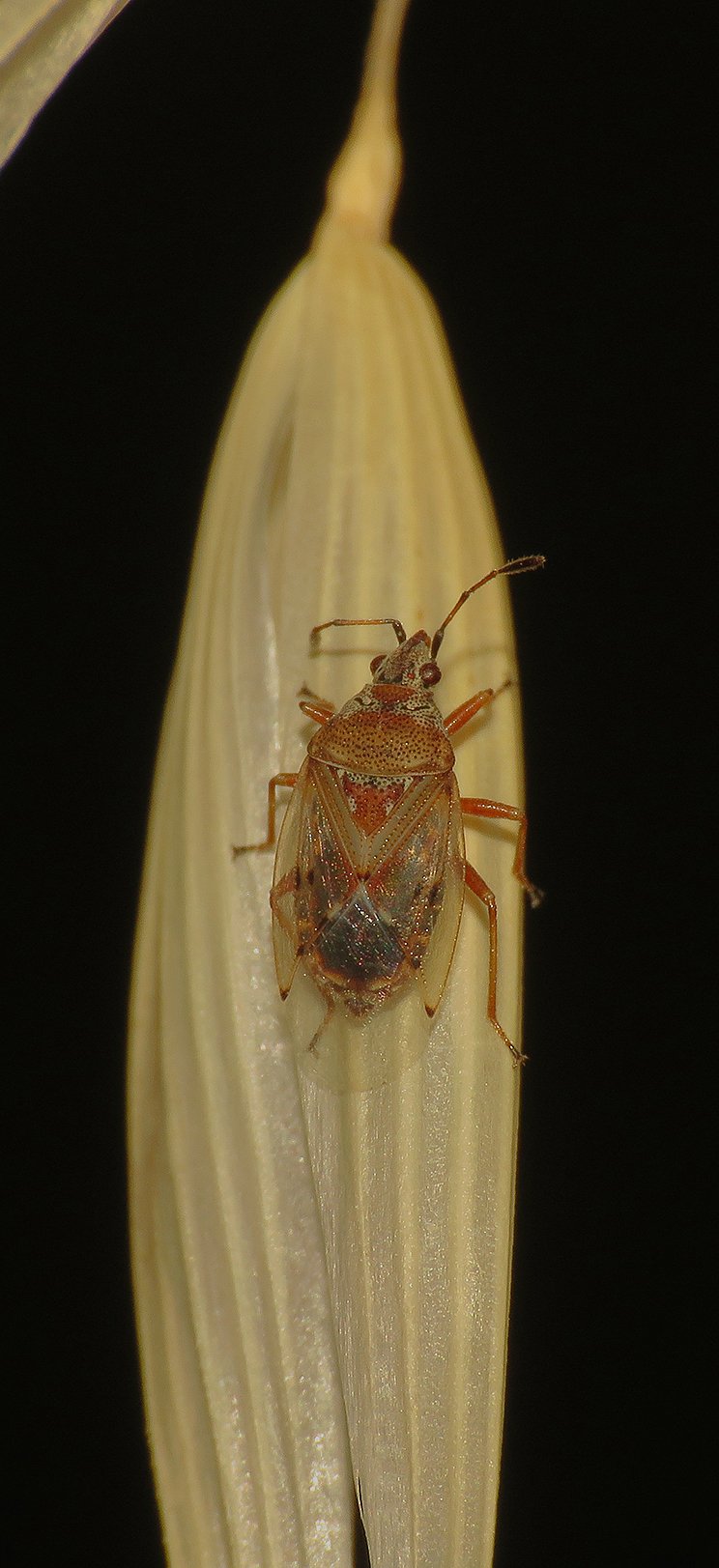 It was photographed on the seeds of the wild oat (Avena fatua).
Just a meter or two further ...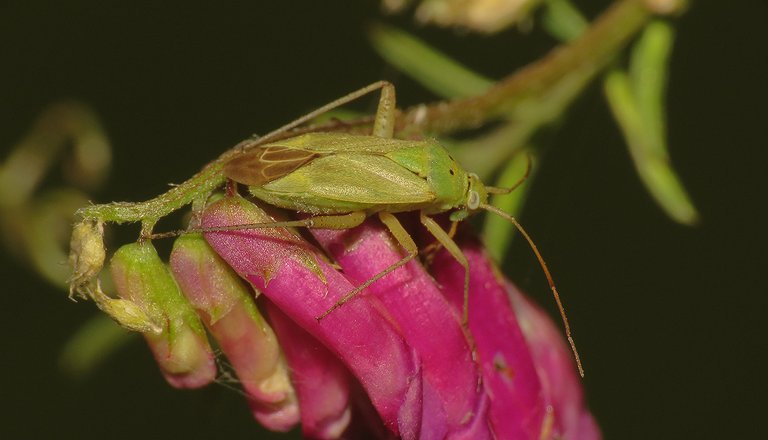 ... on the Vicia villosa plant, I found the well-camouflaged Closterotomus norwegicus bug. This is a species from the Miridae family.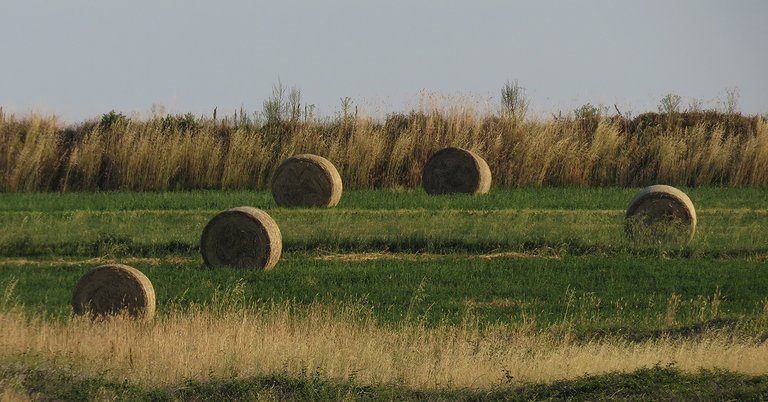 Here you can take a break from the macro view ...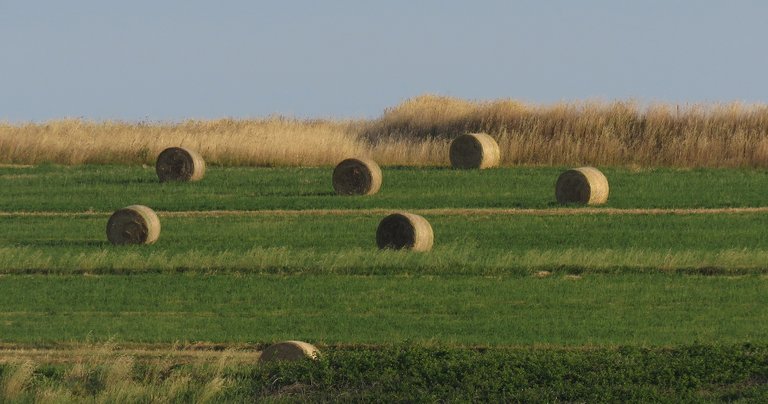 (Enlargeable)
... and take a look at the summer meadows.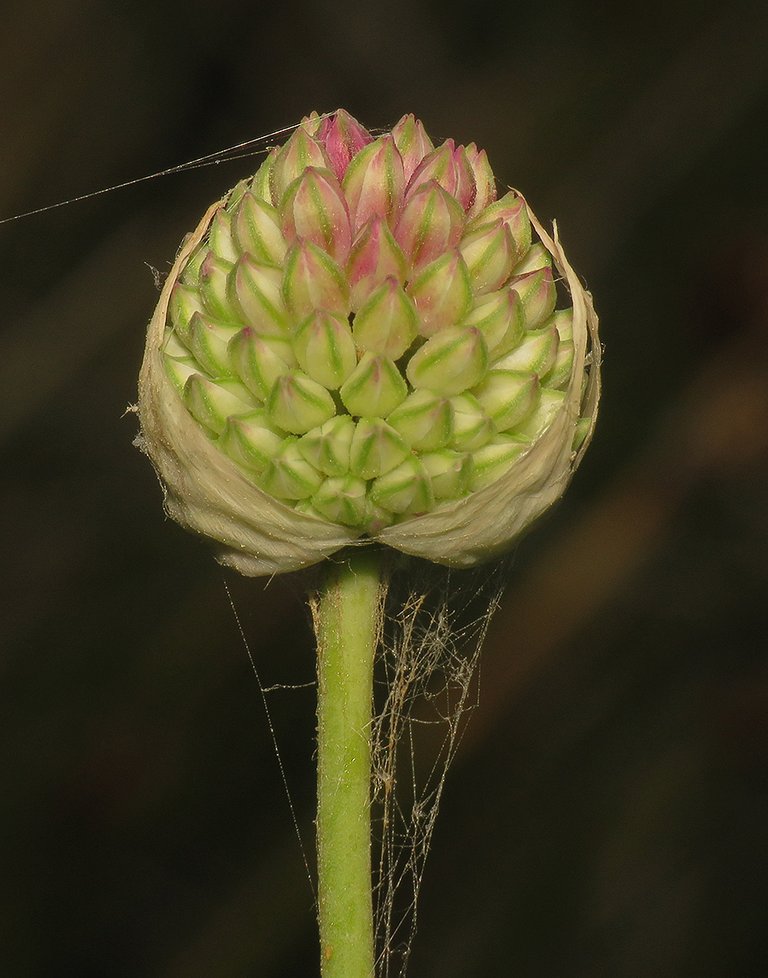 This is the flowerhead of the Allium sphaerocephalon plant.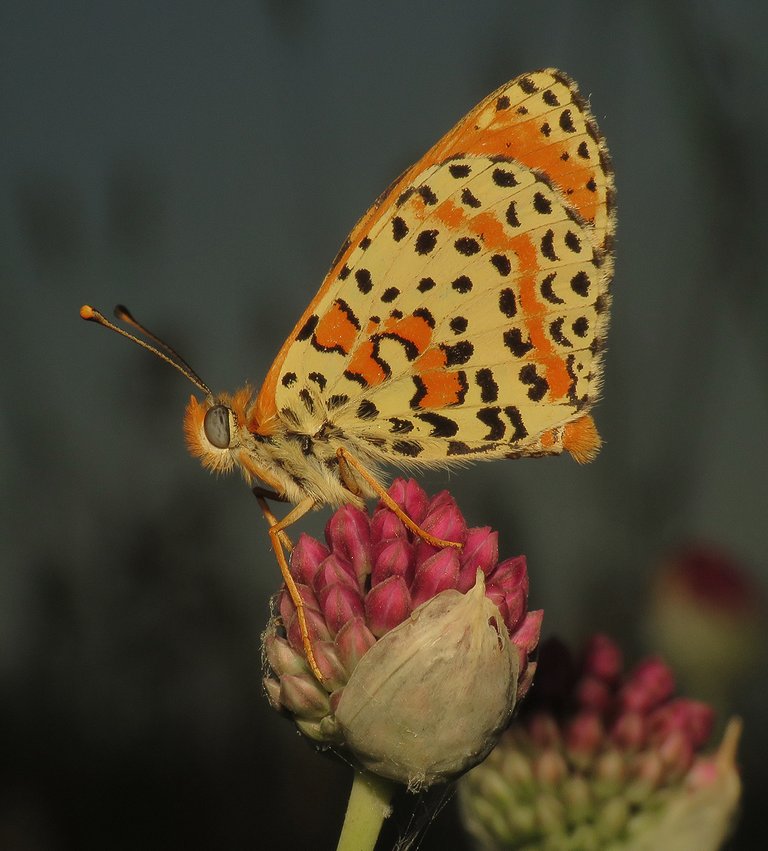 (Enlargeable)
A bit later, on another plant of the same kind, I photographed the Melitaea didyma butterfly.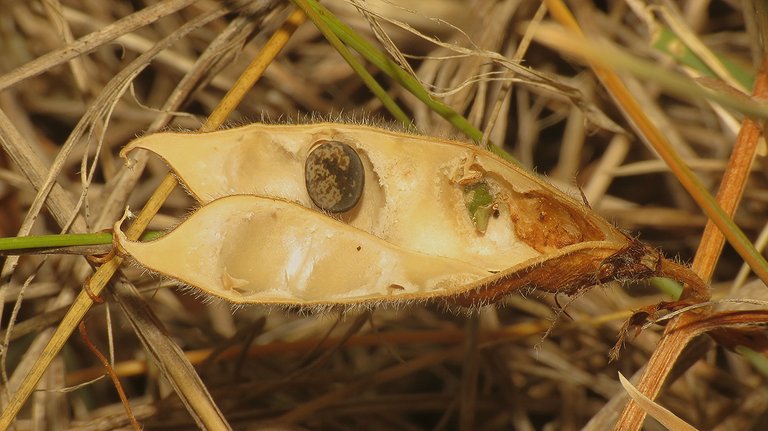 Under the Alium plant, I came across the opened seed pod of the Lupinus pilosus.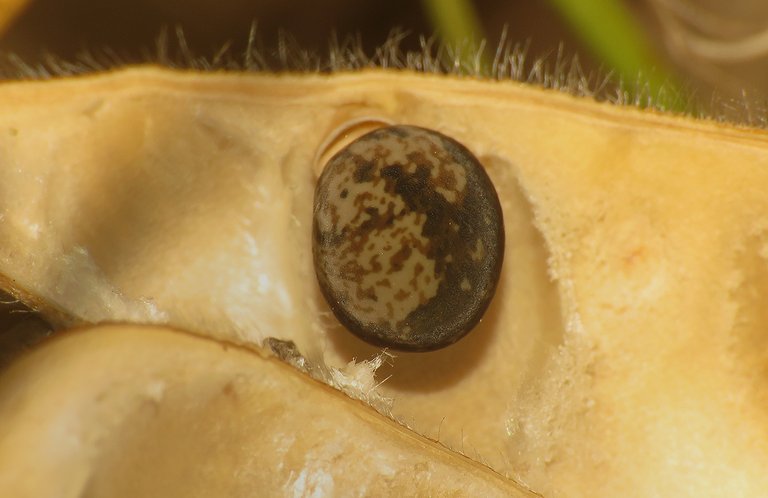 Only one seed was still inside.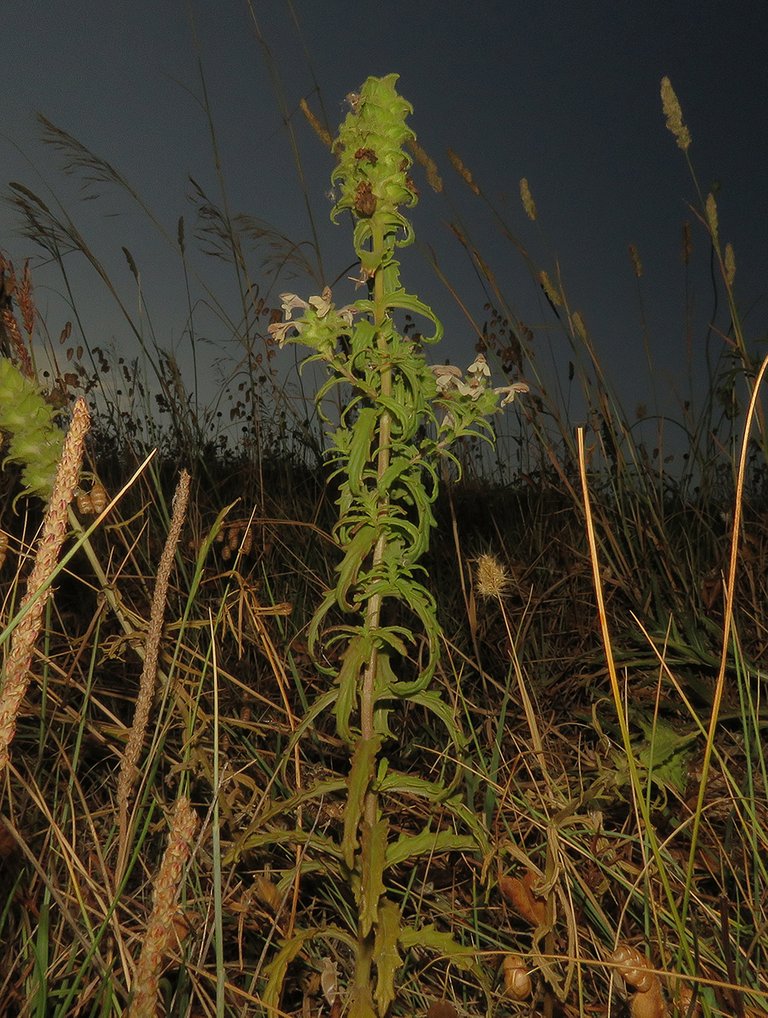 Here you can see the Bellardia trixago plant. After taking this relatively wide shot ...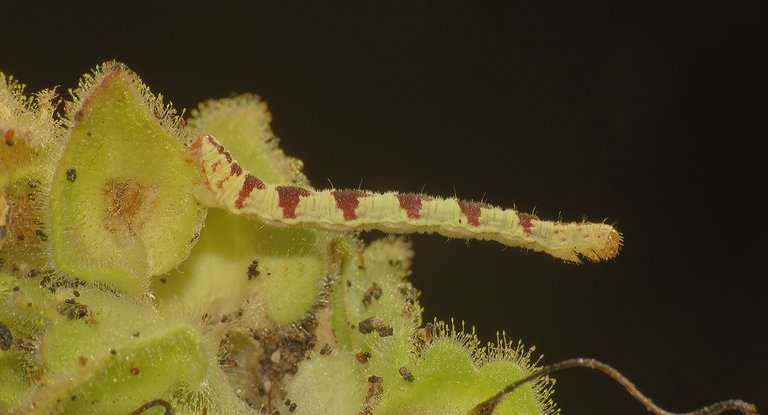 ... I noticed a caterpillar on the small fruits at the top of the plant ...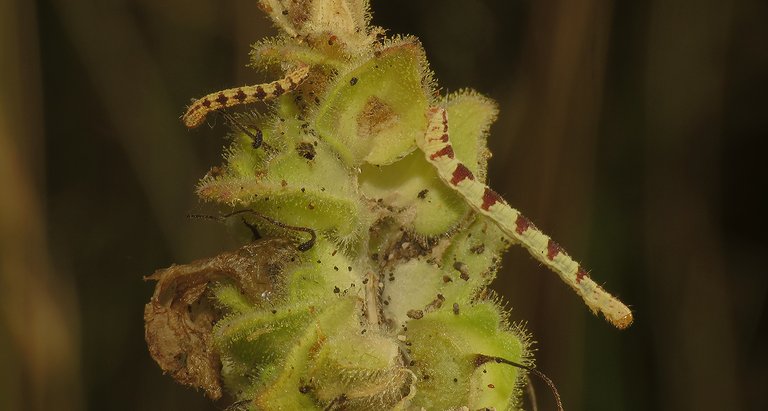 ... so I mounted the macro lens again.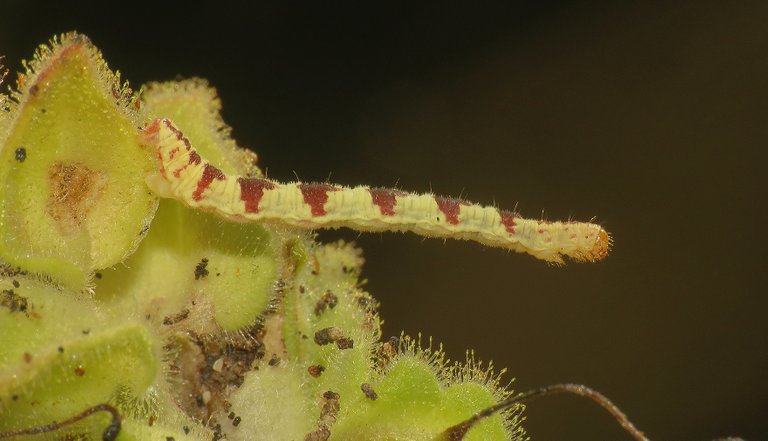 (Enlargeable)
Can't tell you the exact species, but I'm pretty sure that this is a larva of some moth from the Geometridae family.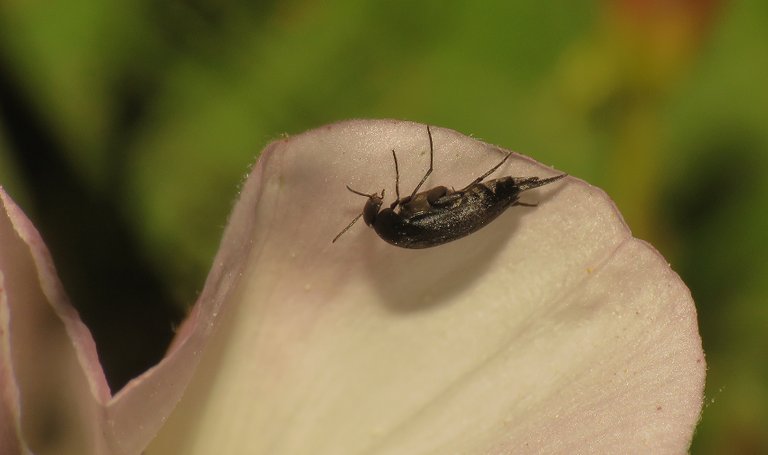 (Enlargeable)
The small Mordella aculeata beetle in this photograph was photographed on the flower of the Convolvulus arvensis bindweed.

(Enlargeable)
In this series of four shots, you can see the Coscinia striata, a moth from the Erebidae family.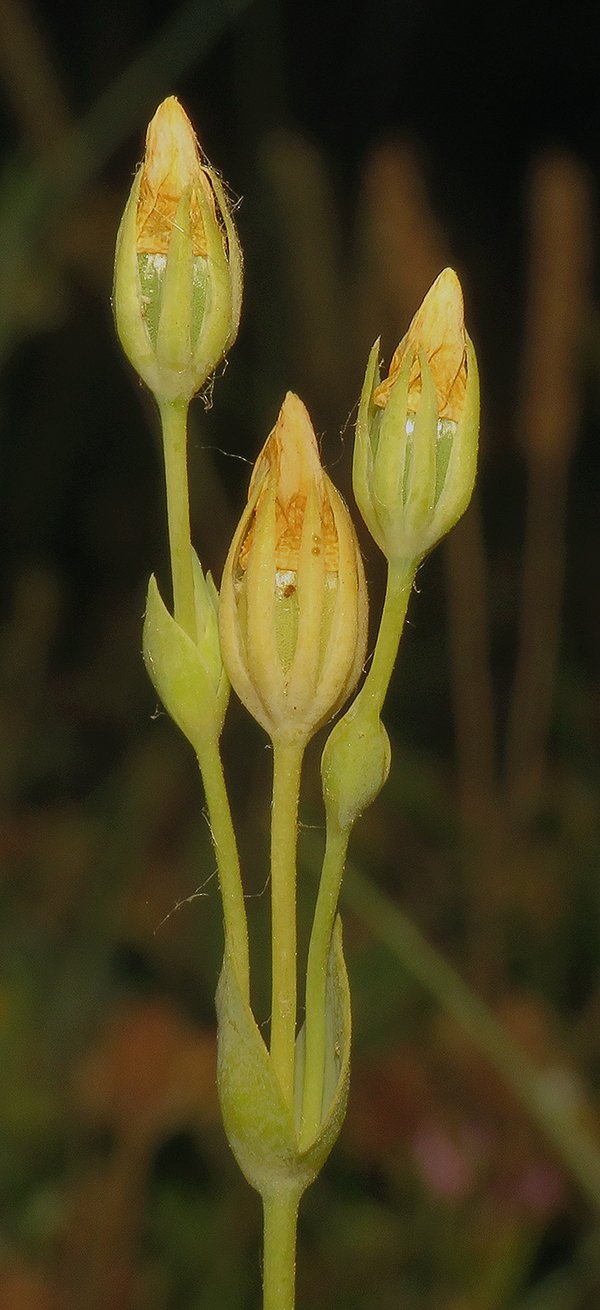 Here you can take look at the Blackstonia perfoliata plant.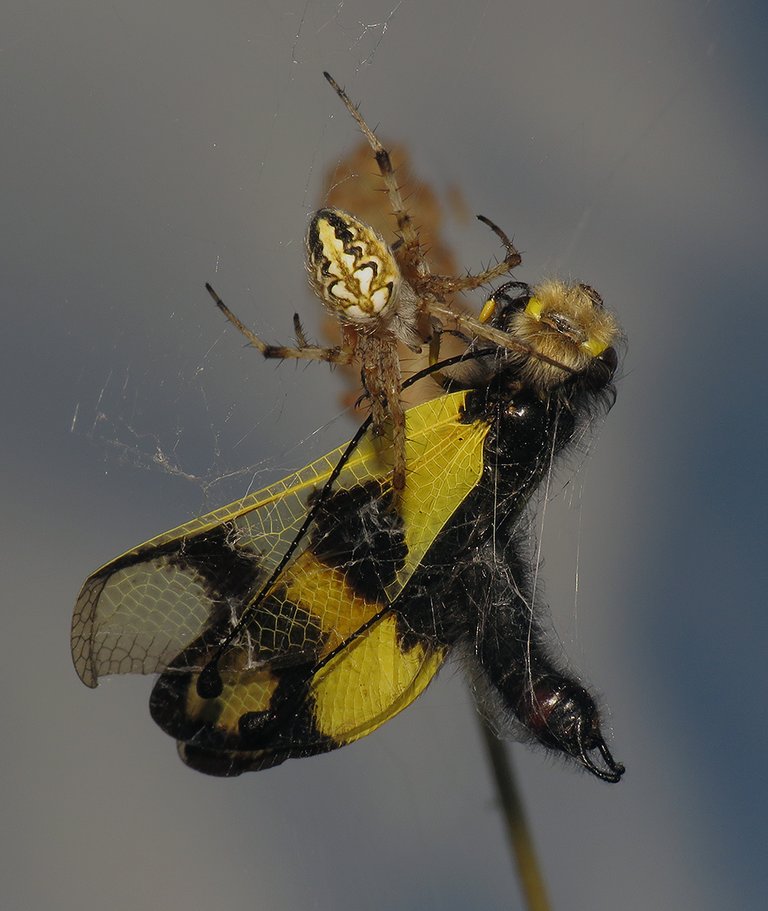 Before returning home ...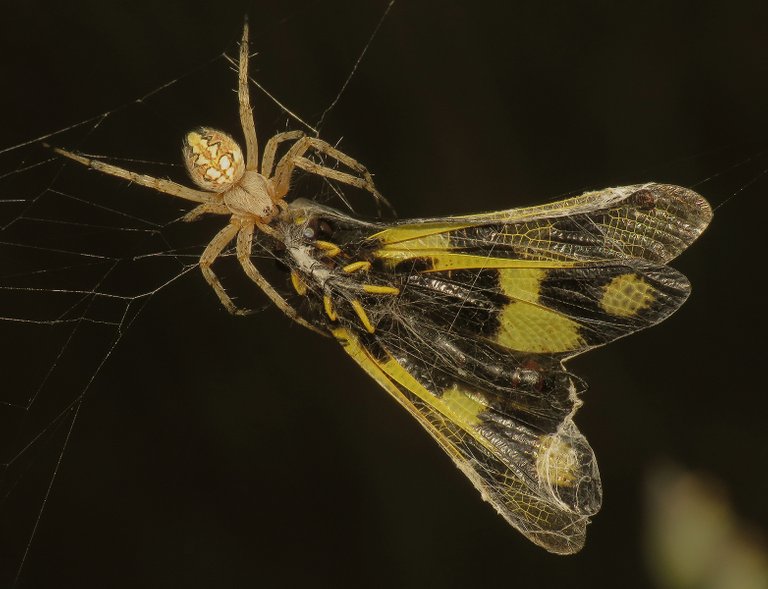 (Enlargeable)
... I came across another Neoscona adianta orb weaver.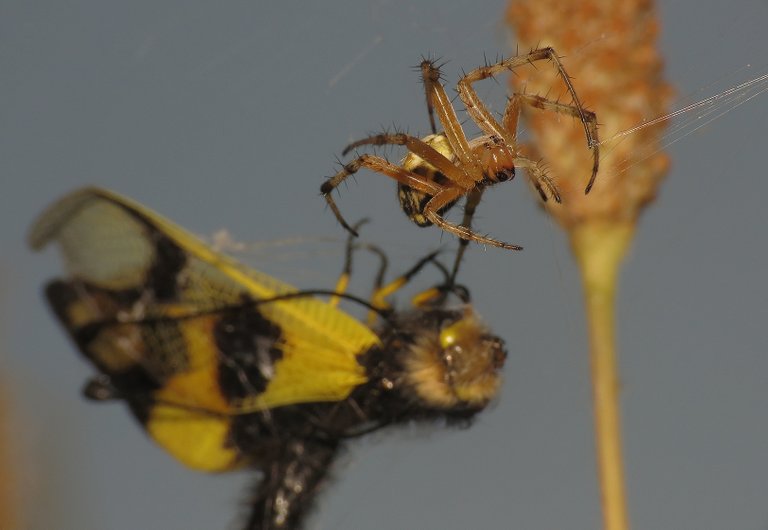 (Enlargeable)
This one ...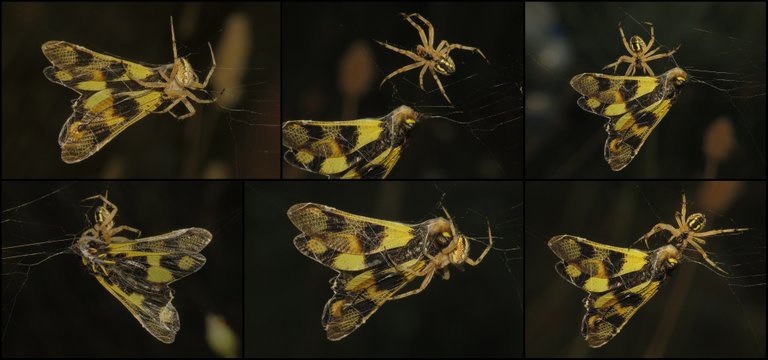 (Enlargeable)
... has caught the Libelloides macaronius owlfly.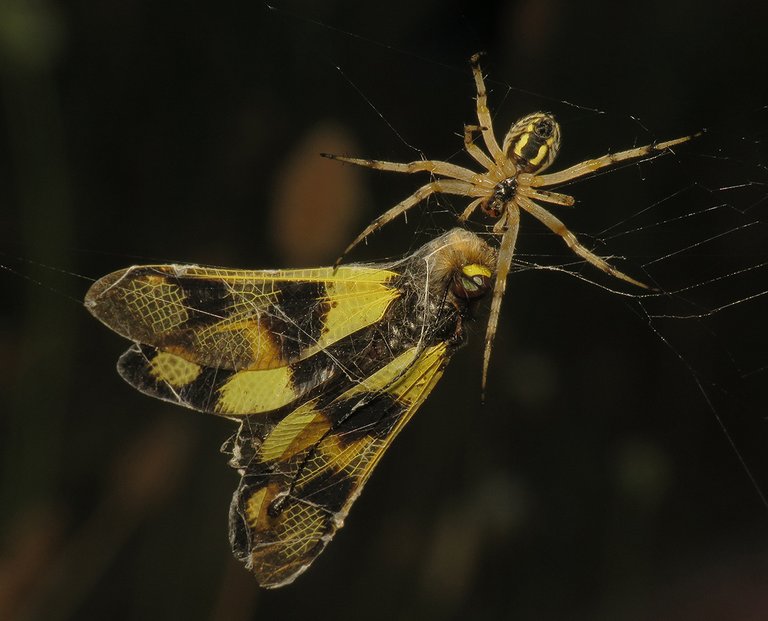 AND THAT'S IT. AS ALWAYS IN THESE POSTS ON HIVE, THE PHOTOGRAPHS ARE MY WORK - THE END.