Today, at the end of this hot, sunny day, I spent some time in the meadow a couple of kilometers from my hometown. I parked the car by the side of the road, and after a short walk through the tall grass ...
(Enlargeable)
... I came across this lovely butterfly. The Melanargia galathea. Commonly known as the Marbled White. This is the female.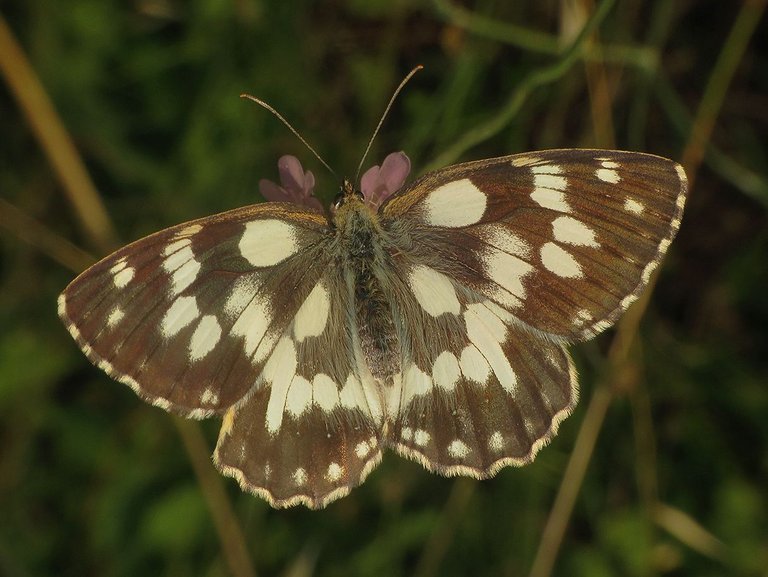 At one point the butterfly spread its wings, so in this photograph, you can take a look at the upper surface of those wings.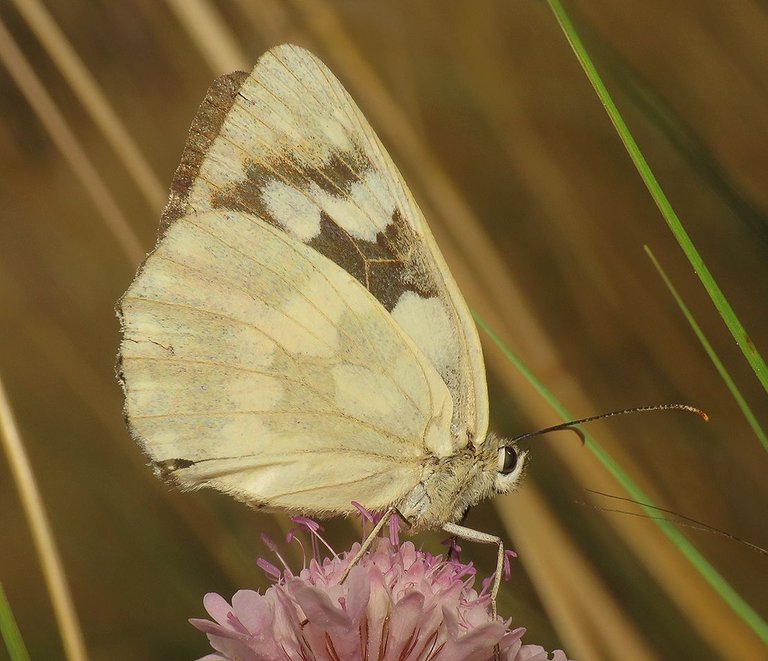 Here you can see another female. In this case, the underside of the wings is slightly different. Definitively paler, with a less yellow tinge.
And now, is time for the central, most important part of this post. The video I recorded while observing two of those butterflies feeding on the flowers of the Knautia arvensis plant. 🙂 Have a good viewing.
---
A slow motion video of Marbled White butterflies feeding on the tiny flowers of the Knautia arvensis plant. I recorded it a couple of hours ago. The video looks slightly better combined with a few more photographs and a bit of text, as a part of the post on hive, than as a standalone thing. The music is some free stuff that I found on Pixabay.
---
▶️ 3Speak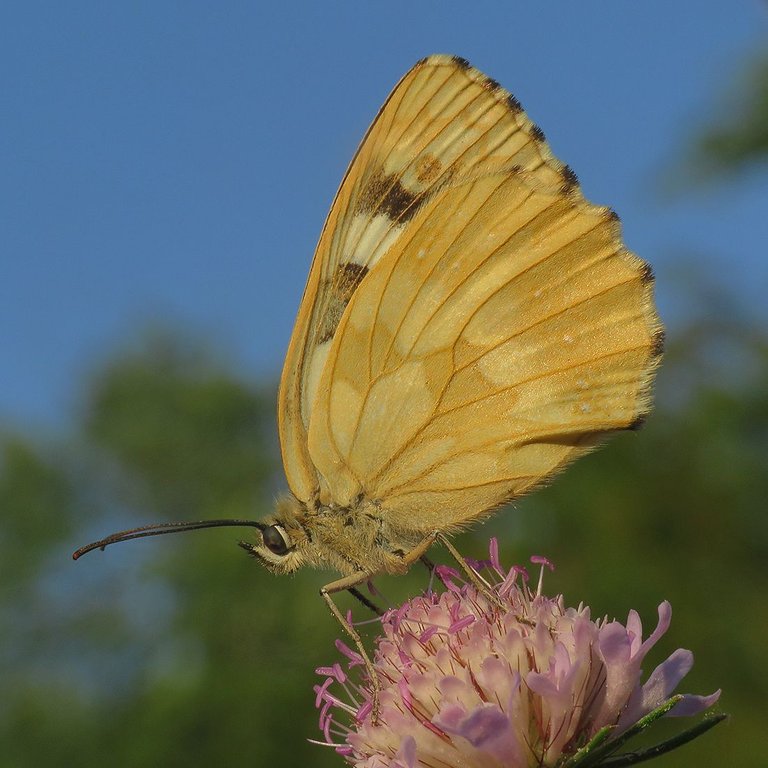 (Enlargeable)
AND THAT'S IT. AS ALWAYS IN THESE POSTS ON HIVE, THE PHOTOGRAPHS AND THE VIDEO ARE MY WORK.