The gorgeous Gonepteryx cleopatra butterfly on the following photograph ...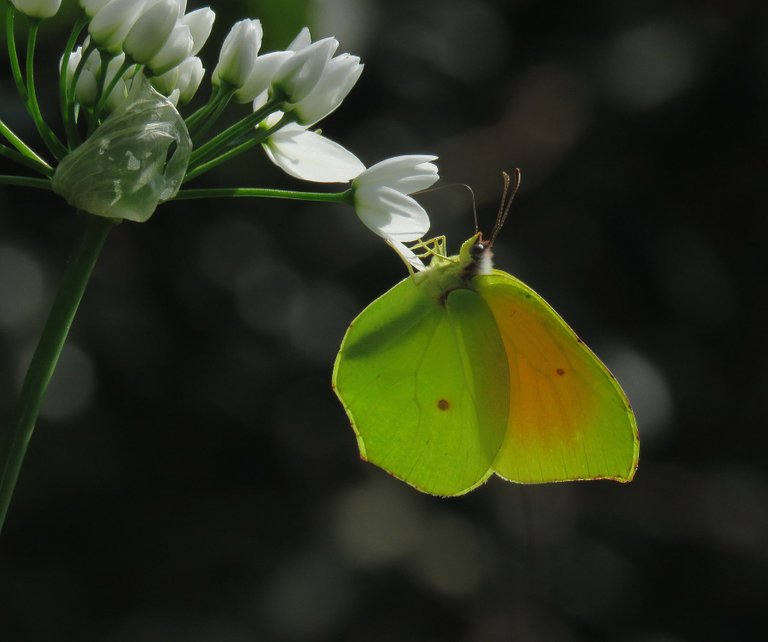 (Enlargeable)
... is elegantly hanging on the Allium neapolitanum plant, while feeding on one of its elegant white flowers.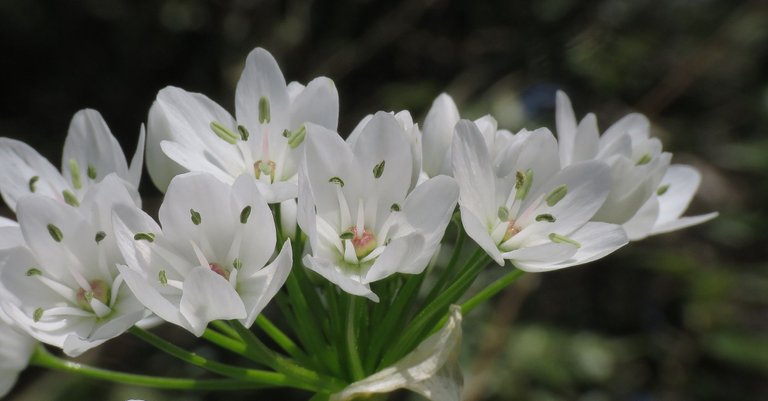 (Enlargeable)
This wild garlic has produced a multitude of juicy flowers ...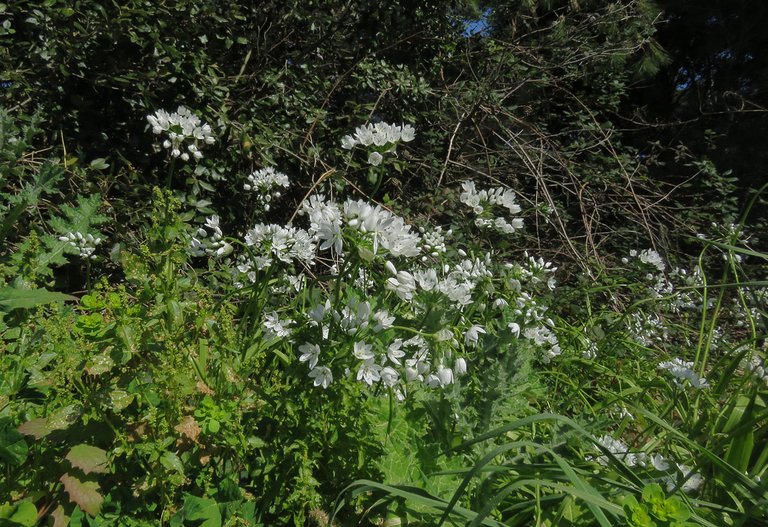 ... now that the spring has shown its full power after the frosty, hesitating start.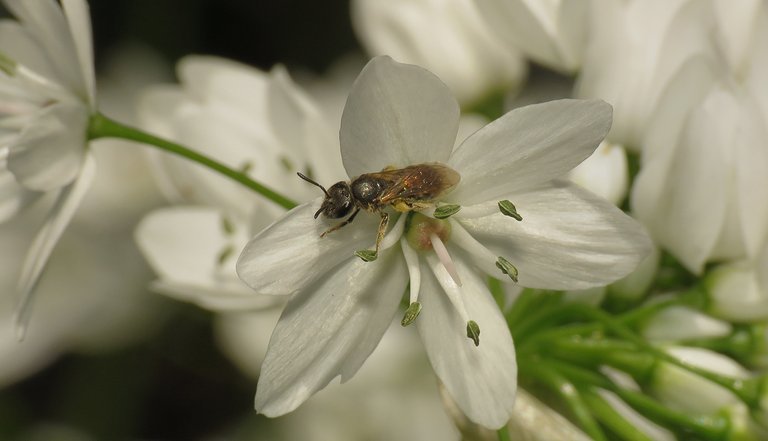 For this post I have spent about two hours sniffing around the Allium neapolitanum in bloom ...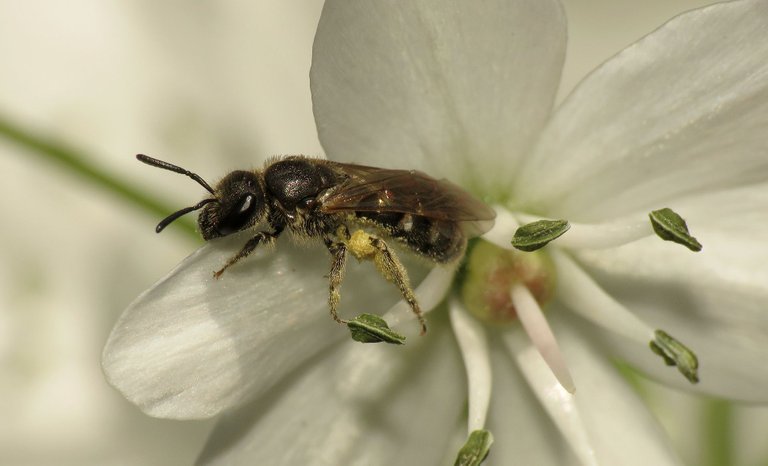 (Enlargeable)
... and I'm pretty satisfied with what I caught on photographs. I don't know the name of this small bee species, quite a few similar species can be seen buzzing around, and determination can be pretty confusing. This one has plenty of yellow pollen attached to its hind legs.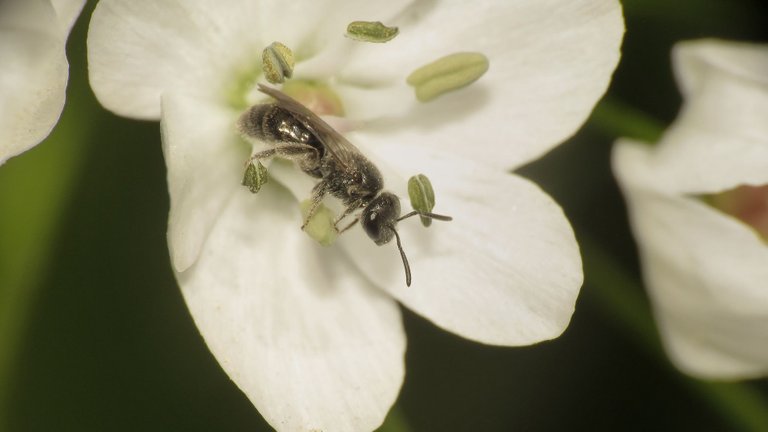 (Enlargeable)
Here you can see a very similar little bee. This one isn't covered with pollen.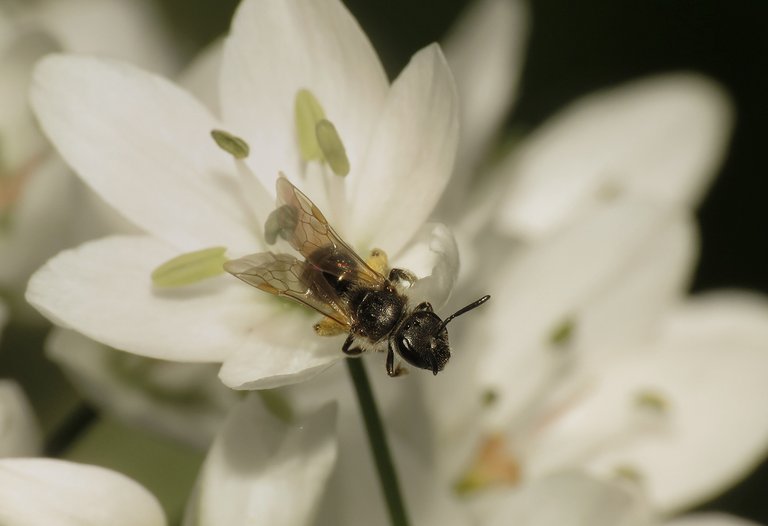 While I was photographing the tiny bees from very up close, with the macro lens on ...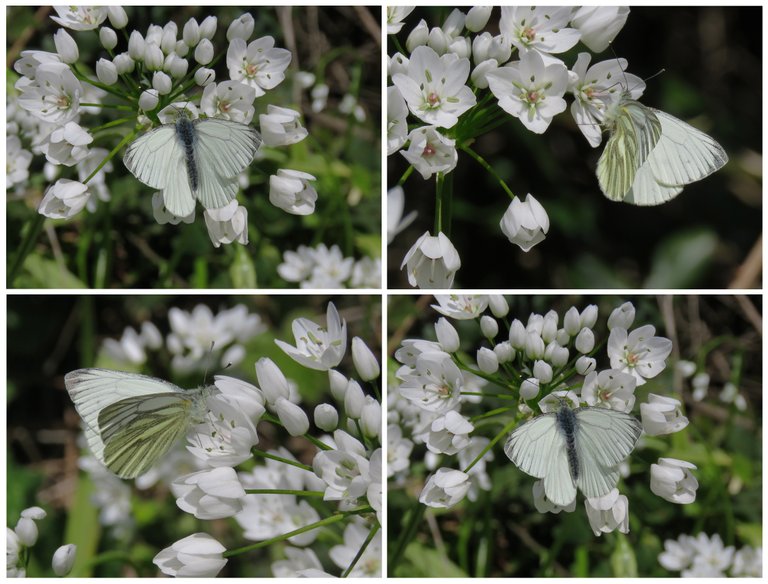 ... the considerably larger white butterflies were flying around my head like snowflakes on the gentle breeze.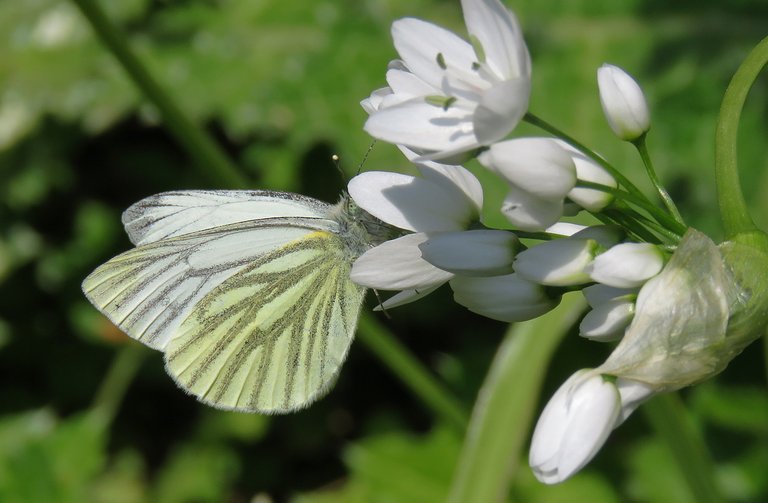 This is the Pieris napi ...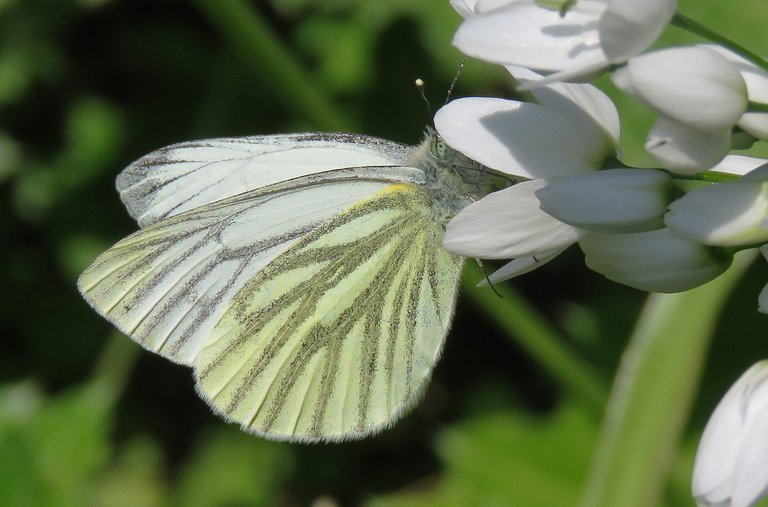 ... commonly known as Green-veined White ...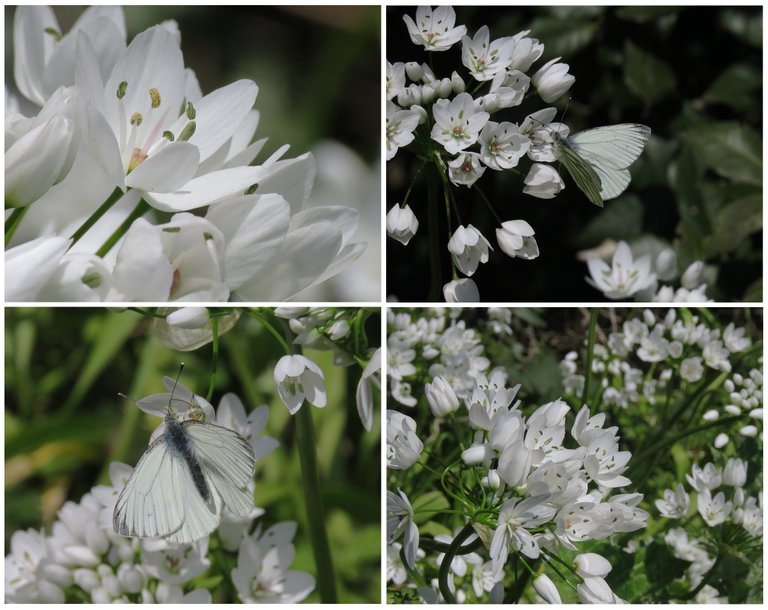 ... this species looks great among all these white petals ...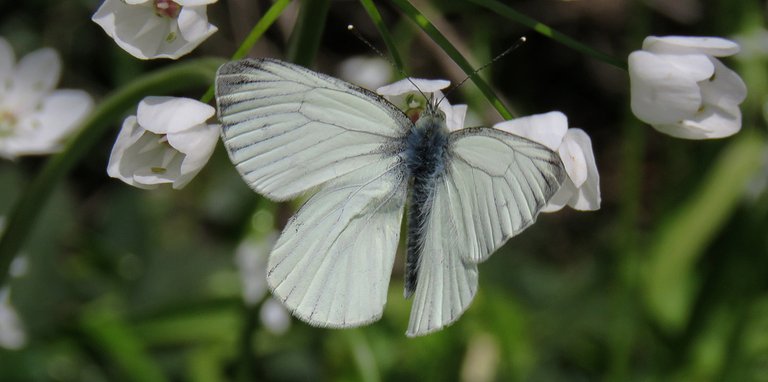 ... it looks a bit like some kind of flying flower, a snow - white illusion that appears and disappears from sight.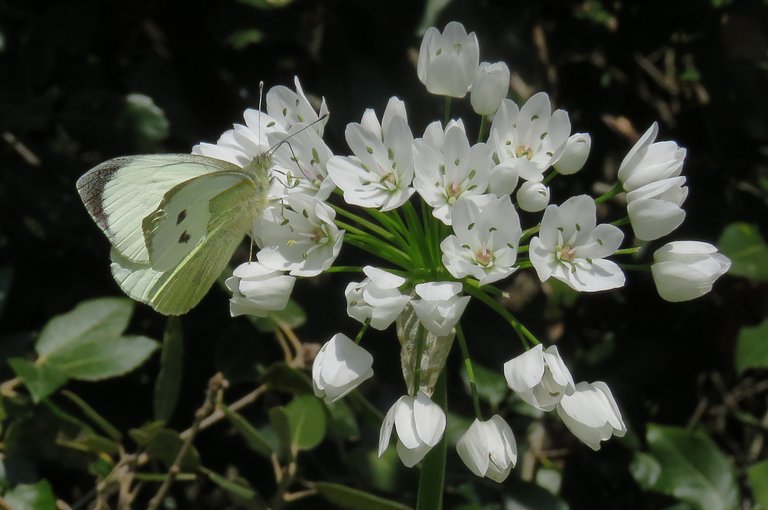 This is another, similar but slightly larger species called the Large White (Pieris brassicae)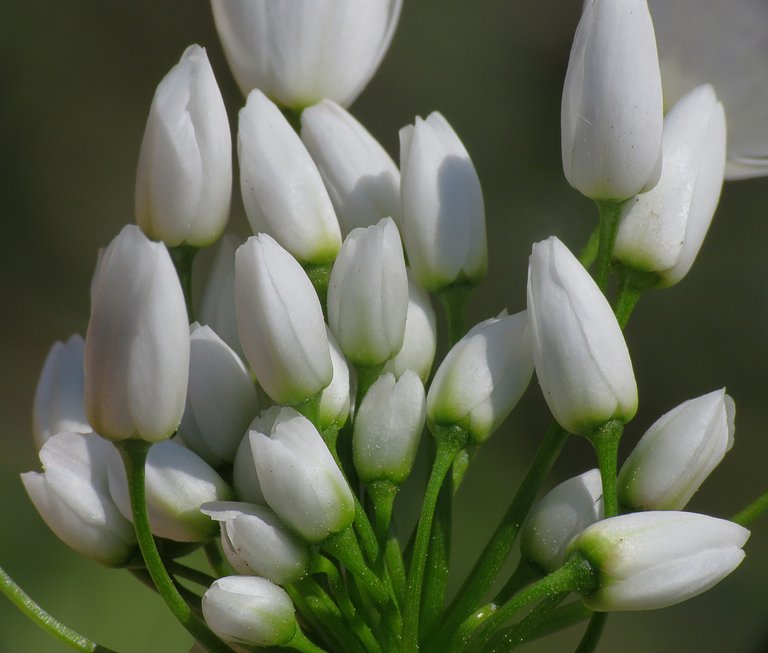 Some flowers were still closed ...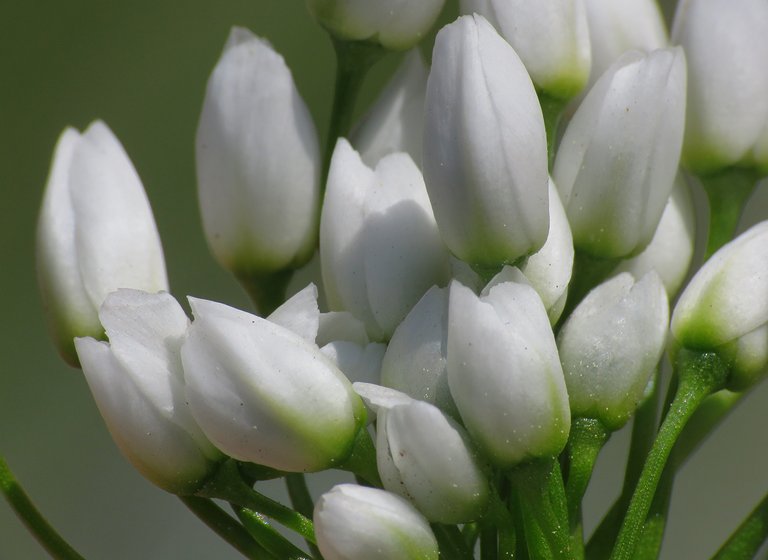 ... and looked like a bouquet of tiny white tulips.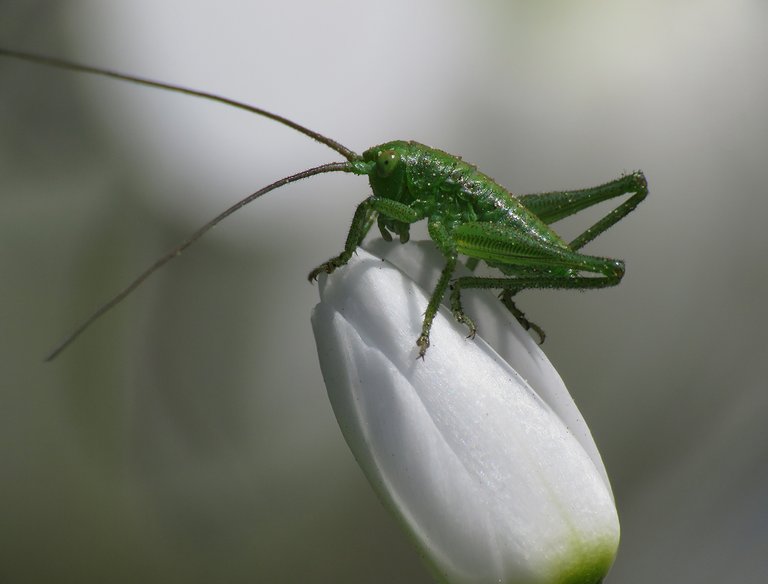 On one of these buds I found this small, very young nymph of some cricket ... probably the Tettigonia viridissima bush - cricket.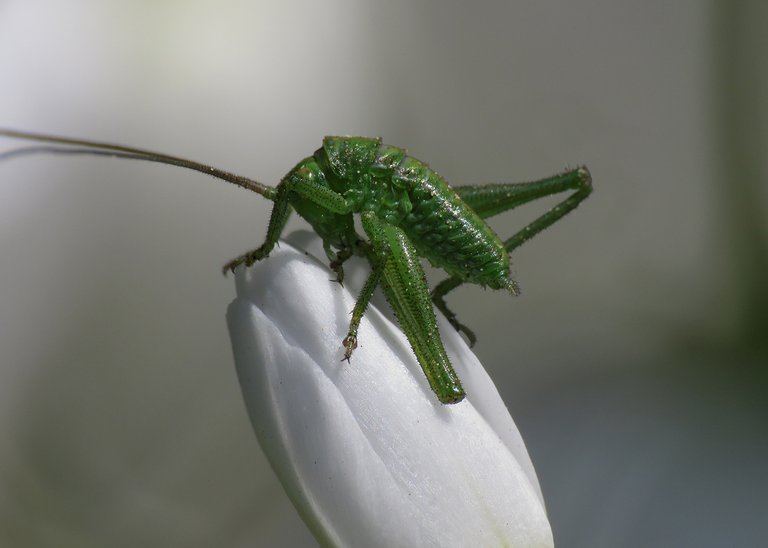 Here you can see the young cricket cleaning his feet.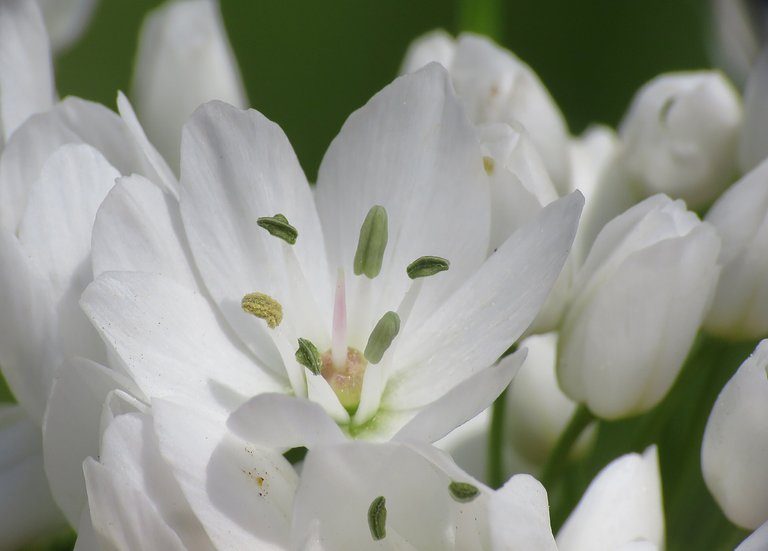 A bit later, while exploring the flowers ...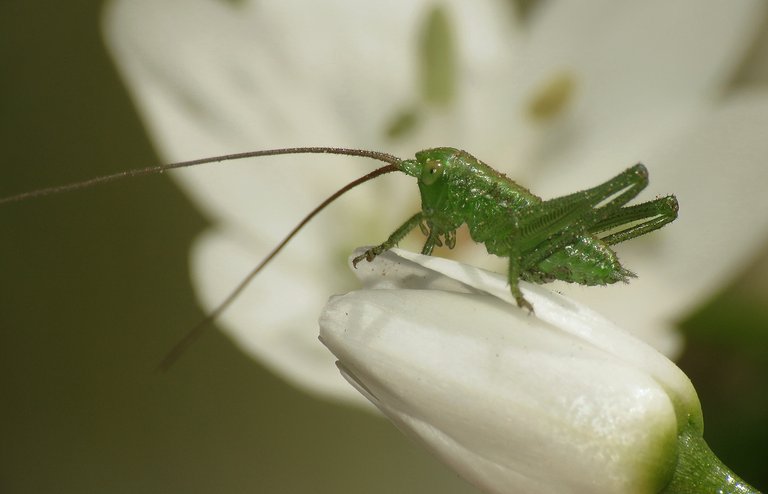 ... I found another one ... of the same species ... and then ...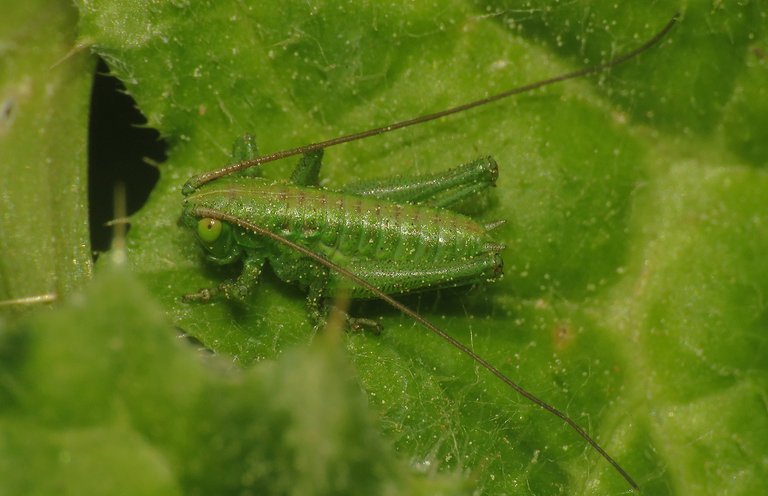 ... yet another one ...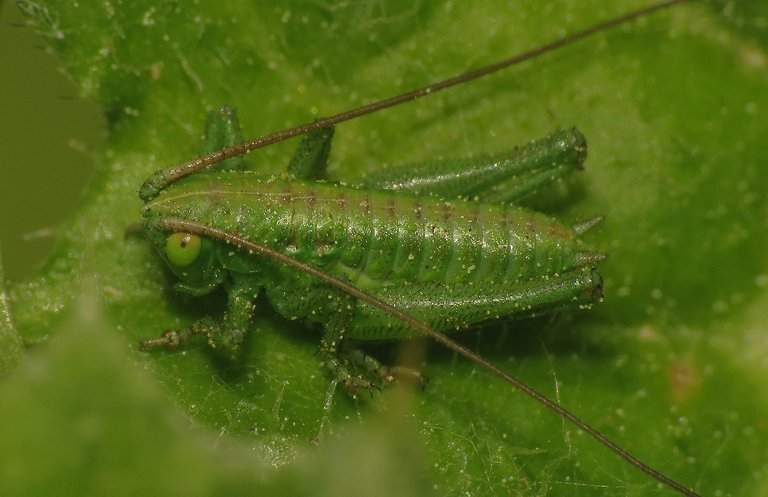 ... this nymph was resting on the long and large leaf of some neighboring plant ...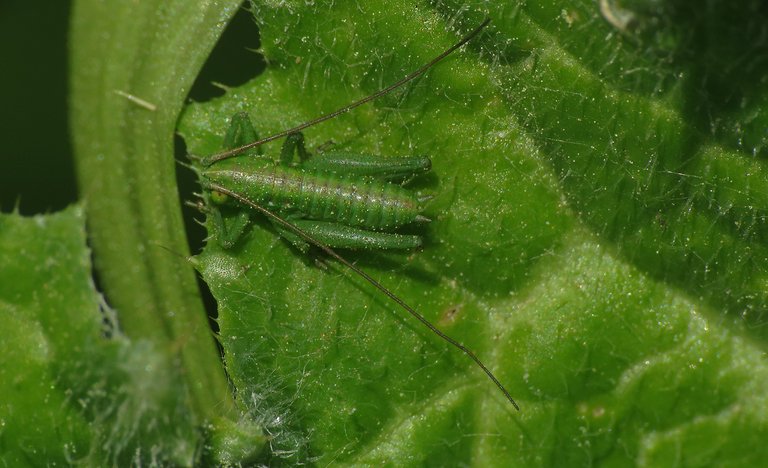 ... and was wery well hidden in plain sight, on that green surface.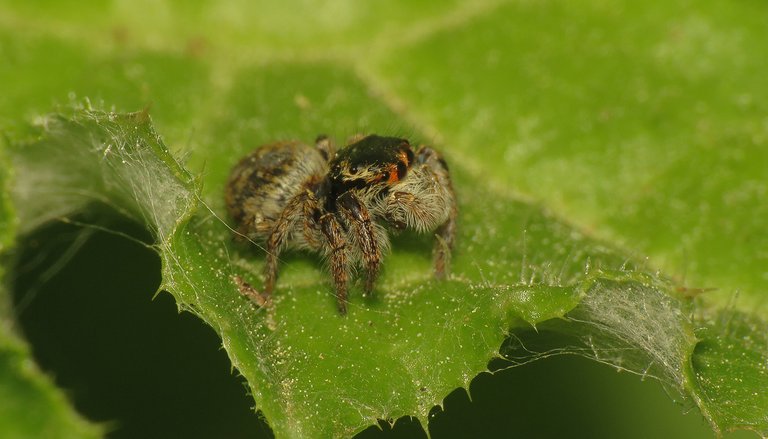 This small, fuzzy jumping spider, I don't know the exact species ...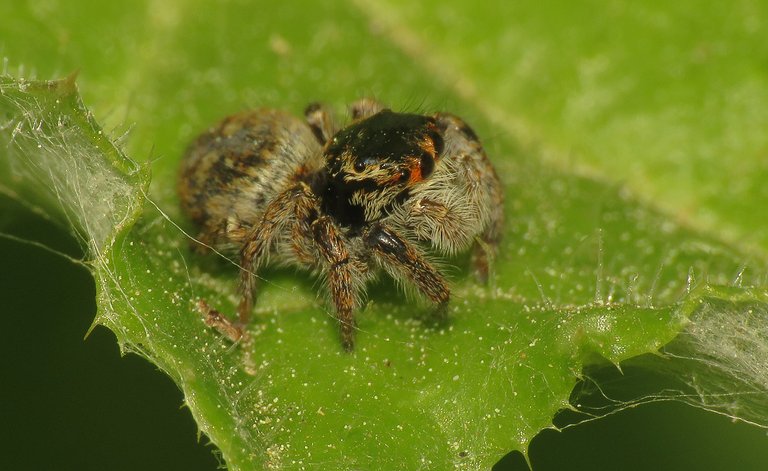 ... was patrolling the same plant ...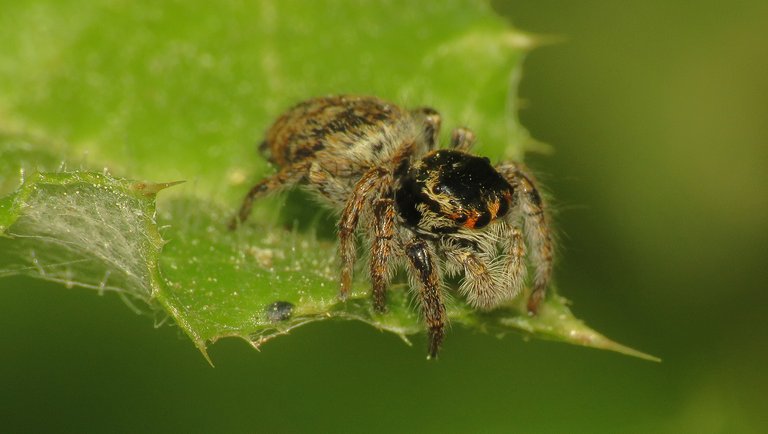 ... when he arrived at the edge of the long leaf, he was looking at something below ...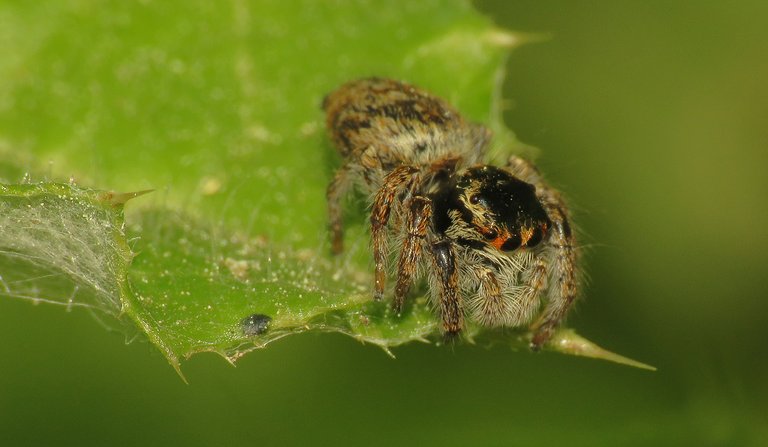 ... after this shot, the spider disappeared with a long - distance jump, fast as a bullet.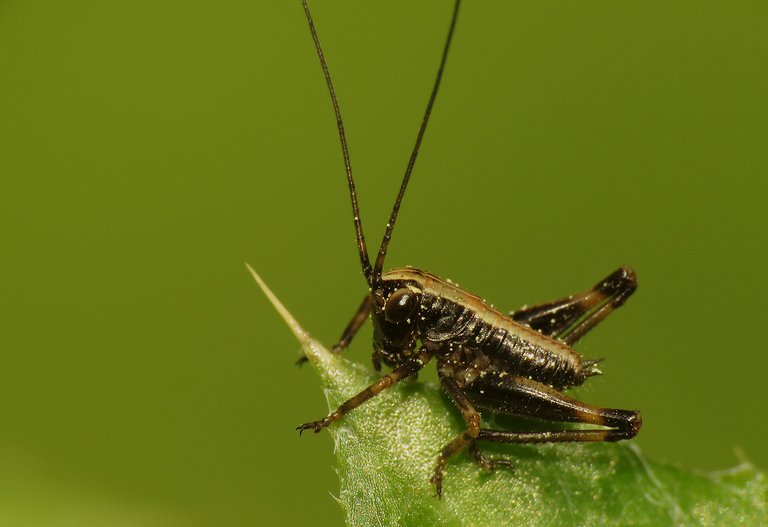 This is the minuscule nymph of the Pholidoptera griseoaptera bush - cricket.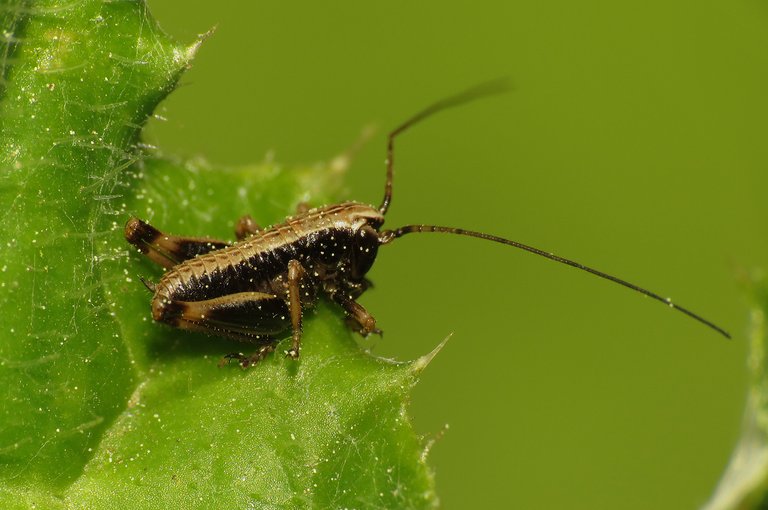 I saw plenty of them scattered around that small patch of terrain.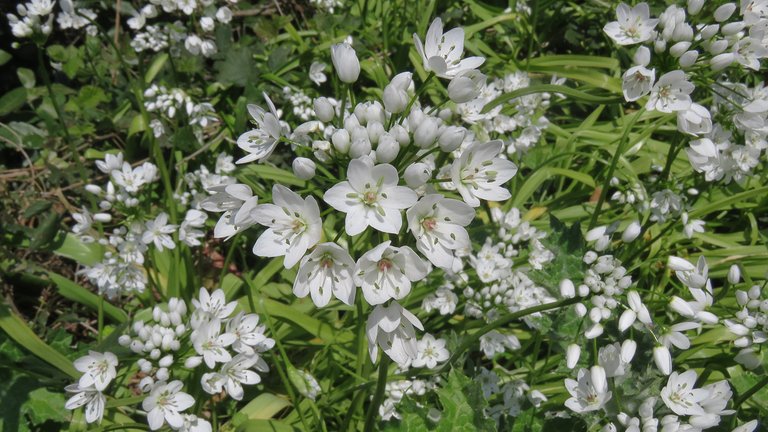 When I left the Allium neapolitanum flowers ...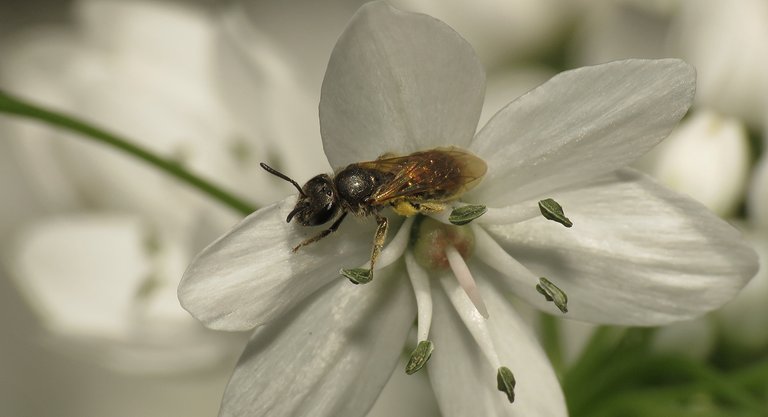 ... and their visitors ...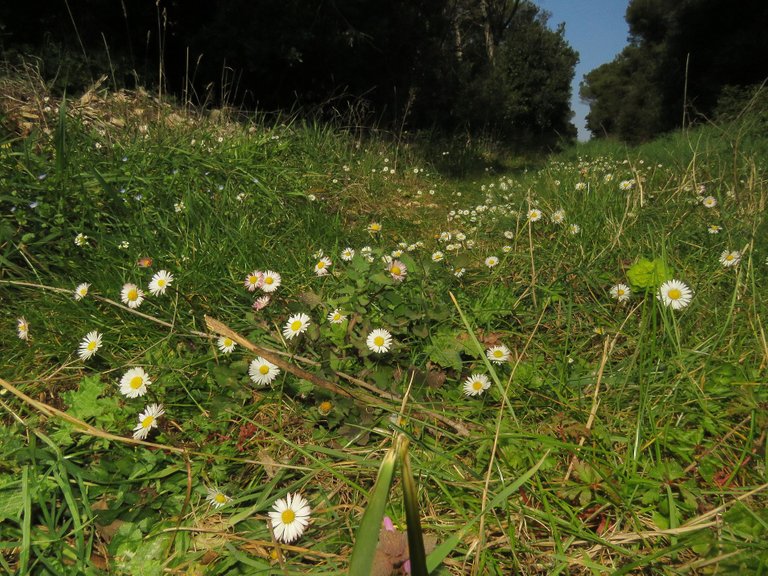 (Enlargeable)
... just about twenty meters further, I stepped on the narrow path surrounded by shrubs and carpeted with daisies ... and while I was admiring this lovely springtime scenery ...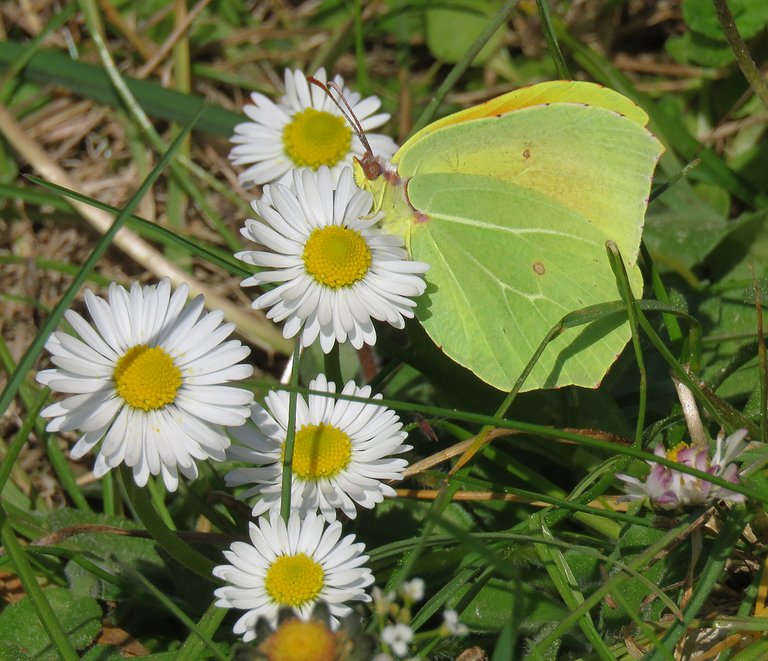 ... another Gonepteryx cleopatra landed right before my feet ...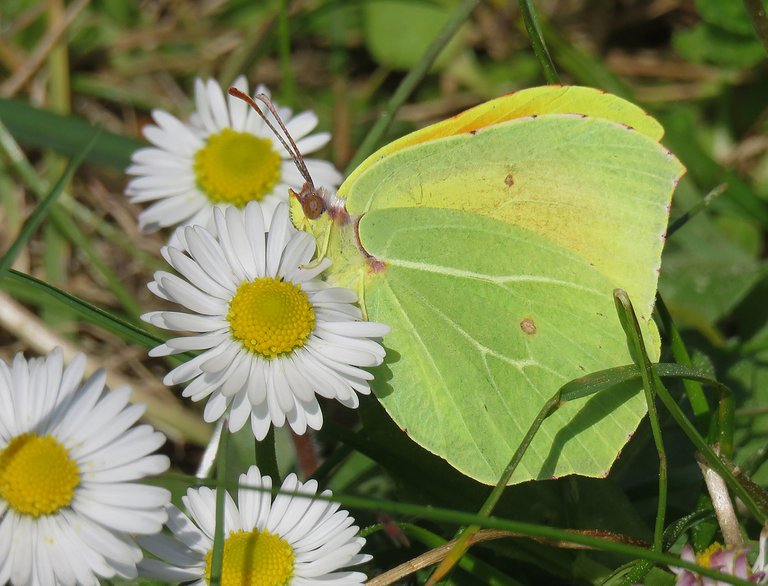 ... so I had the opportunity to take a few more shots with this beautiful species ...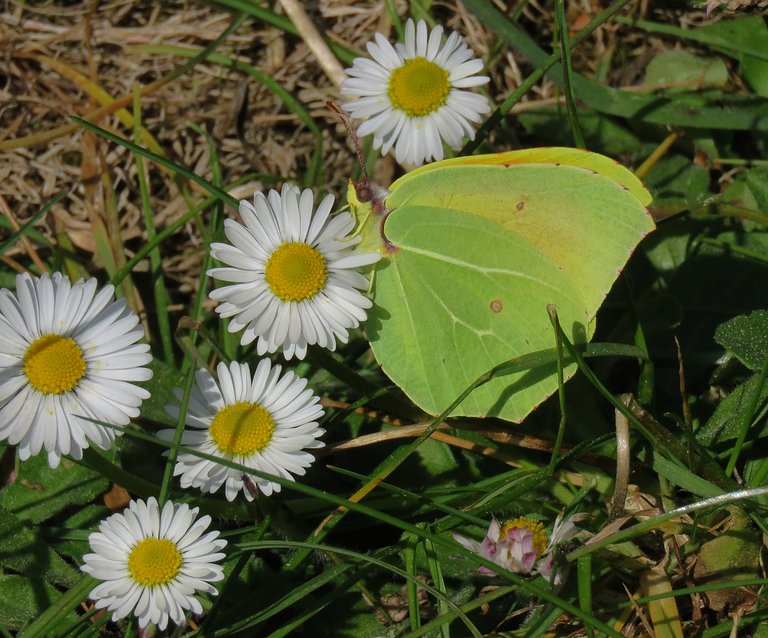 ... the last post of these MEADOW NEWS REPORT series was published long ago, on the 4. August 2020 ... I forgot about this project during the colder part of the year, but now I felt that the time is right to resurrect the thing along with the general resurrection trend that can be seen everywhere in nature. It's a nice way to evade the problem of creating a new title each time I publish a similar flowers & insects themed post. NEWS FROM THE MEADOWS fits them all, and can appeal to people who like News reports but don't care about the bad news and politics. As always in these macro - news on HIVE, the photographs are my work, and all were taken today.