A very cool Horsefly, wearing cool sunglasses, just landed on the very common Plantago lanceolata plant that is very useful for humans, as food and medicine ...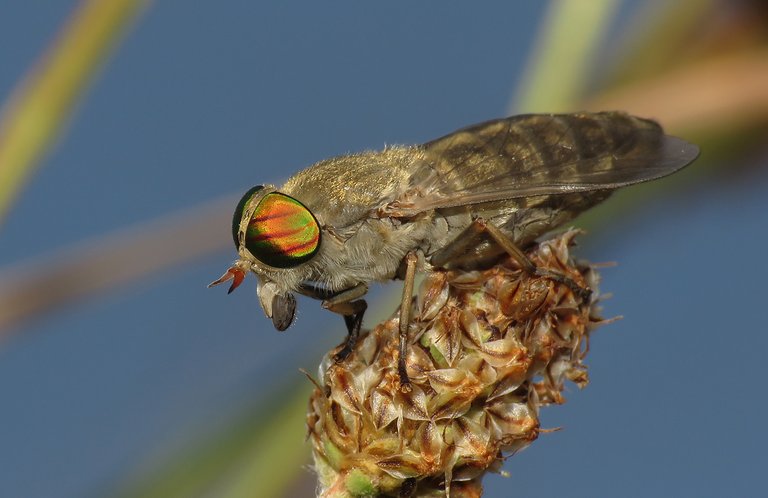 ... some small bug from the Miridae family ...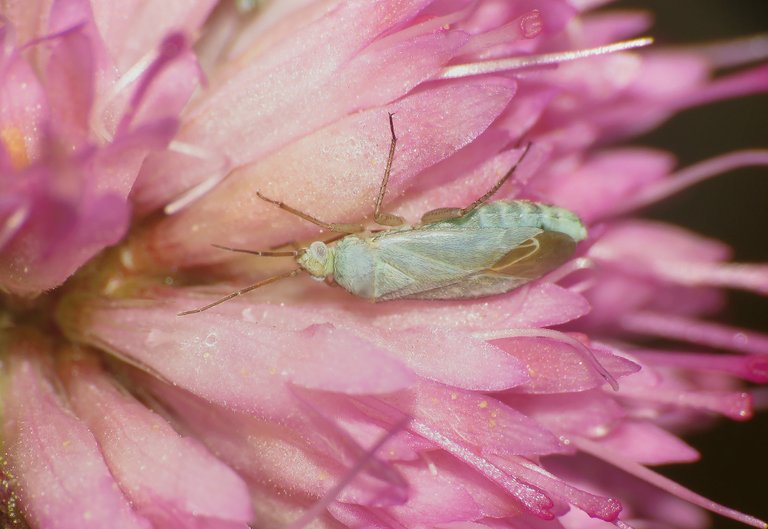 (Enlargeable)
... is hiding among the florets of the Knautia arvensis flower ...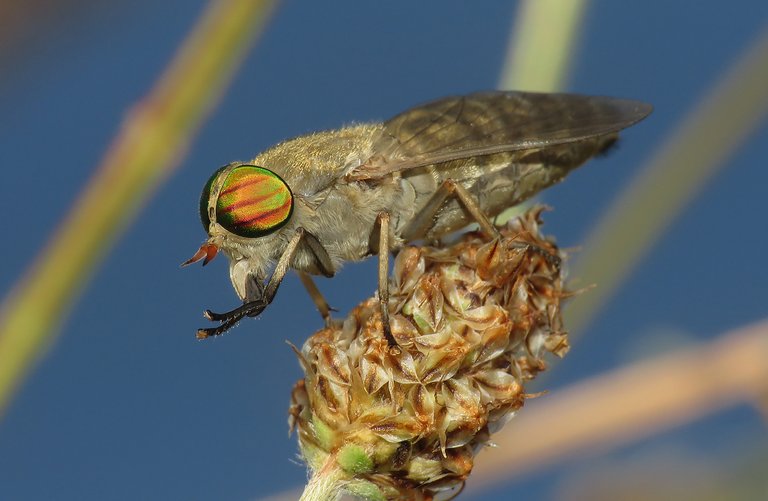 ... the fly is cleaning its mouth apparatus ...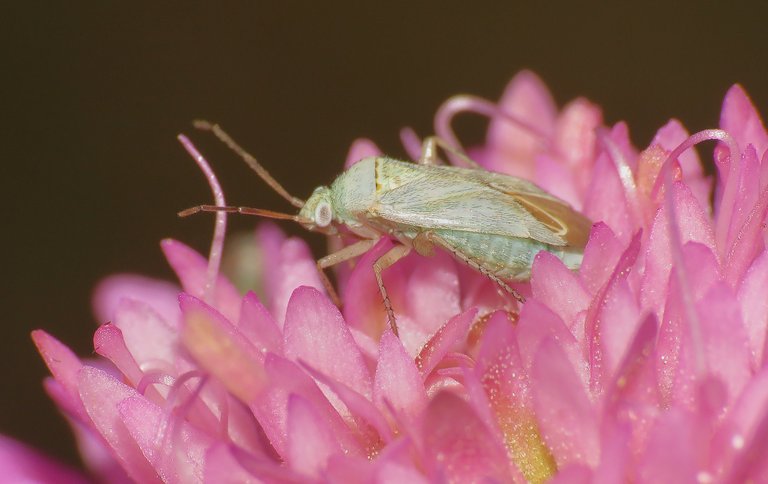 (Enlargeable)
... the bug came out on the open, now is standing on the top of the flower ...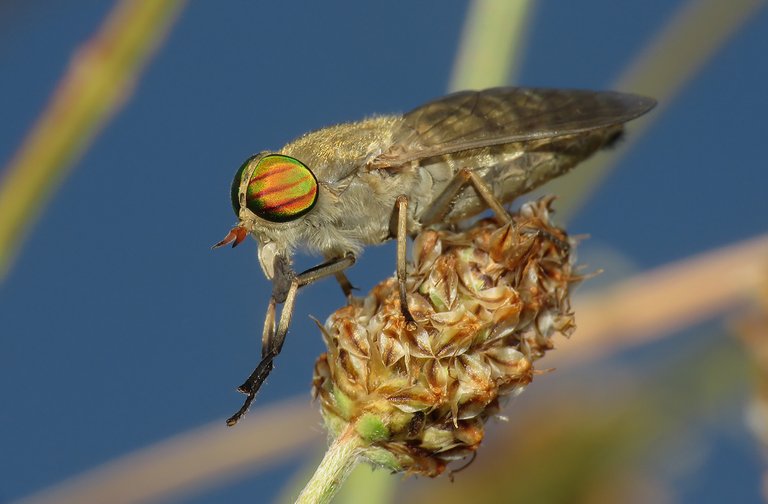 ... the Horsefly is still occupied with face washing.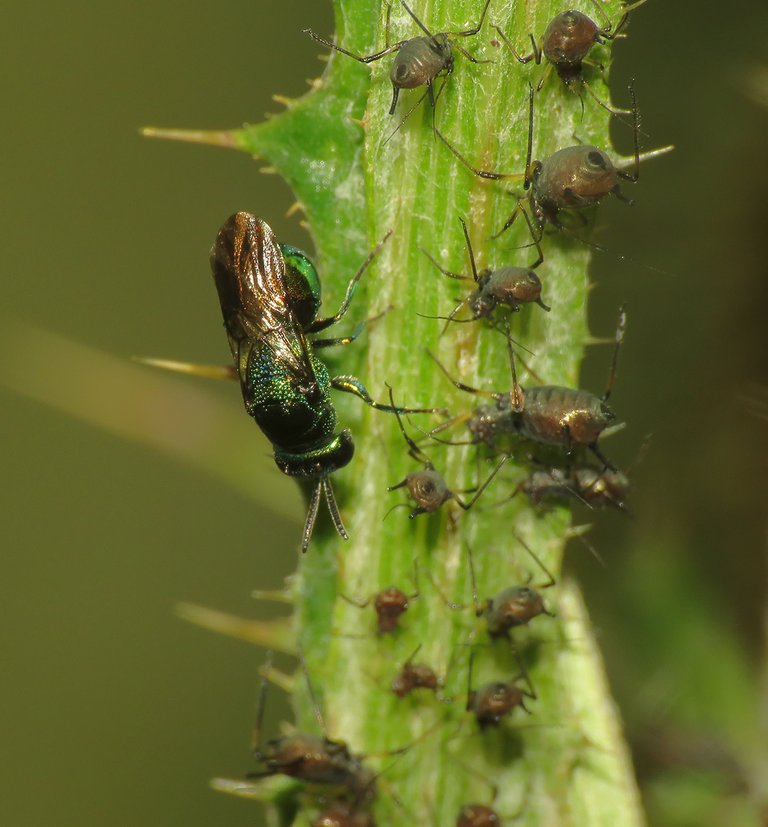 A minuscule iridescent wasp is running up and down the Thistle plant stem ... among the long line of aphids ... pushing them with the forelegs occasionally ...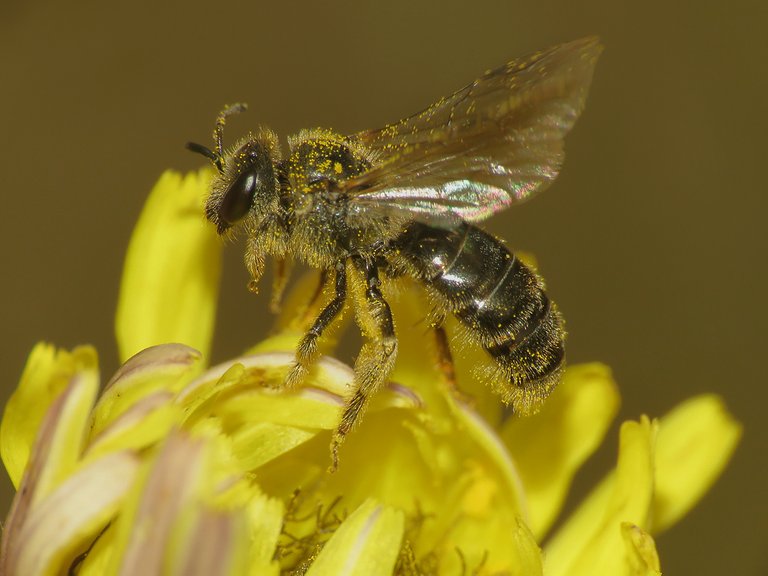 ... while, a still small but considerably bigger, wild bee has just finished feeding on the Hypochaeris radicata flower.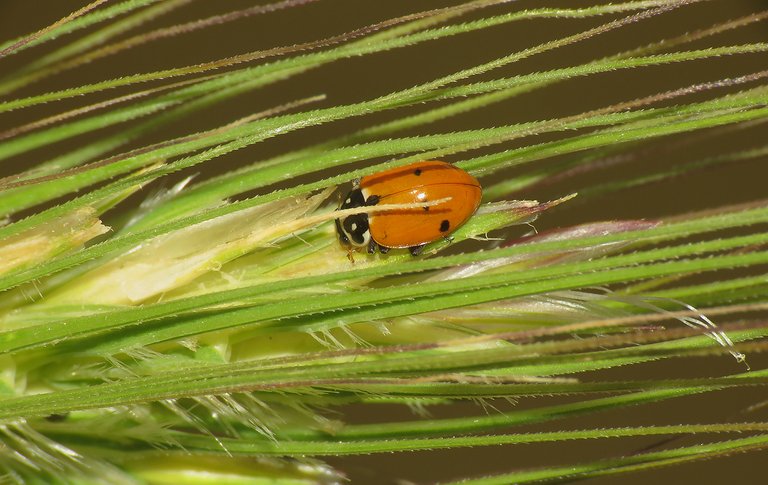 Many meadow inhabitants are resting on the ears of grass ...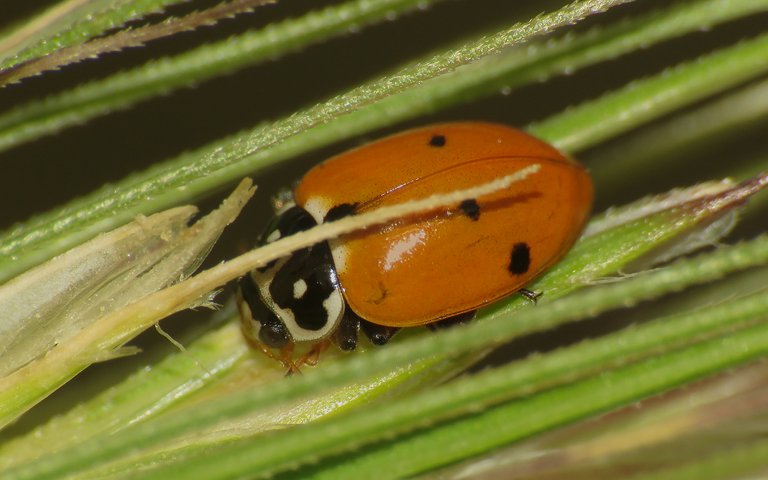 (Enlargeable)
... this Hippodamia variegata Lady beetle ...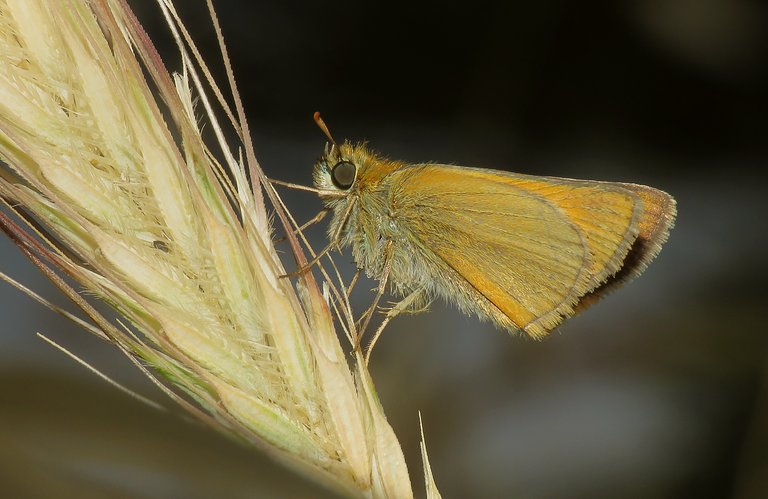 ... a small butterfly from the Hesperiidae family ( There are quite a few similar looking species around here) ...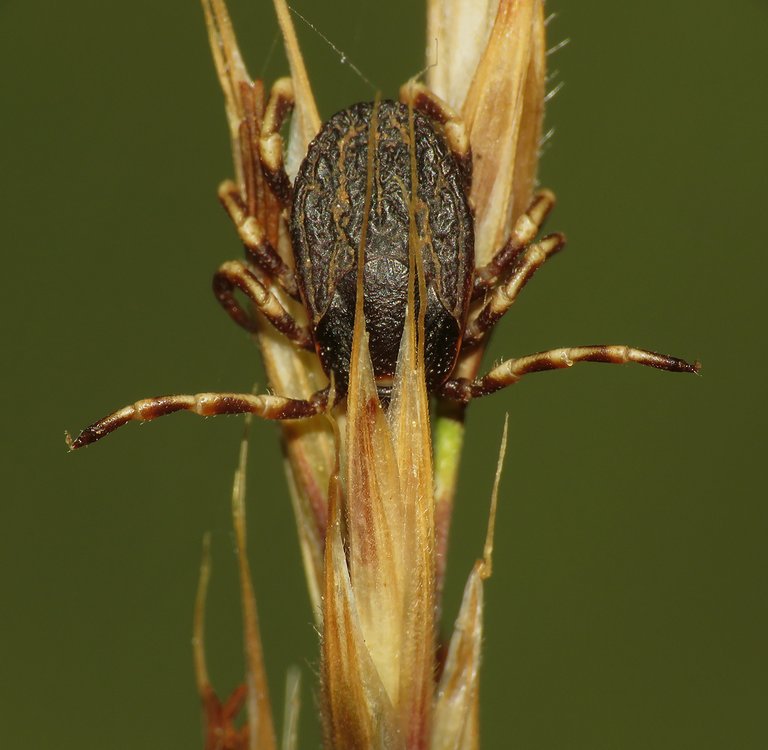 ... a relatively large tick waiting for some host animal ...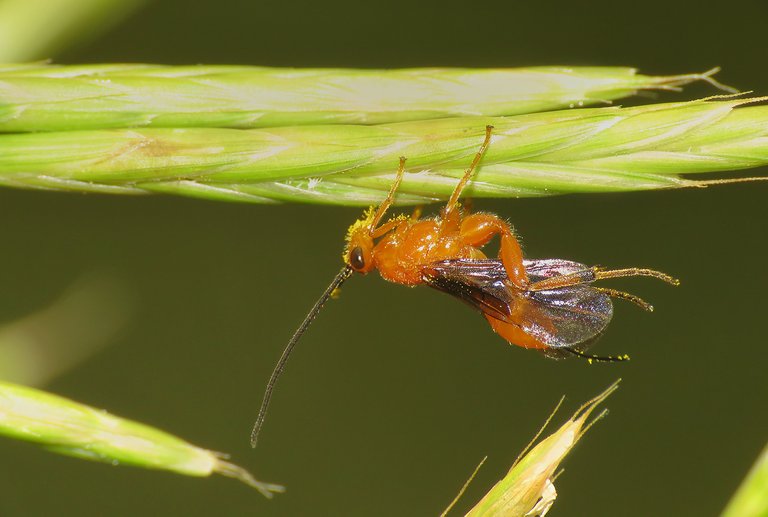 ... a small orange colored wasp that recently visited some pollen rich flower ...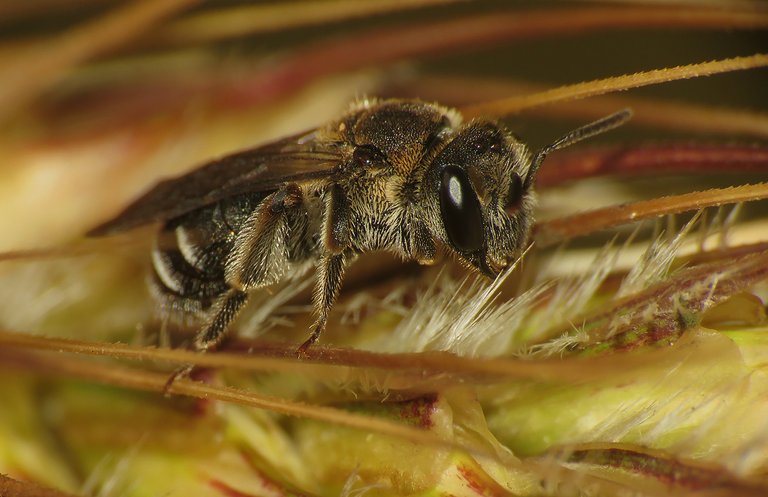 ... and another small bee.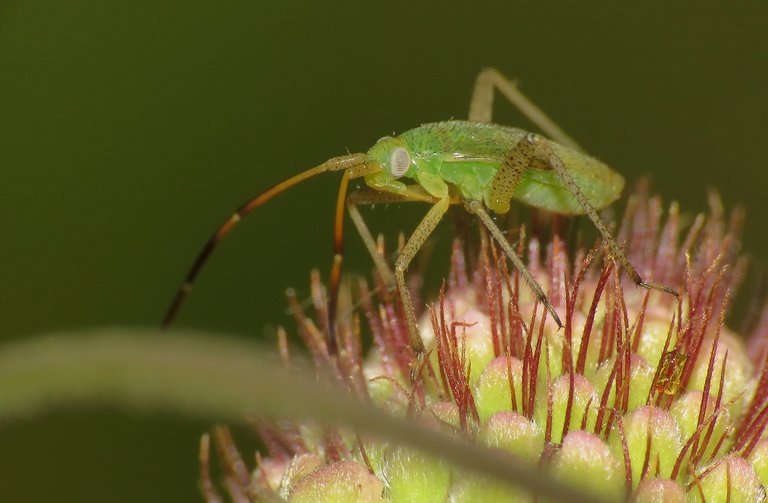 (Enlargeable)
The Lygus bug nymph is posing on some currently unidentified plant ...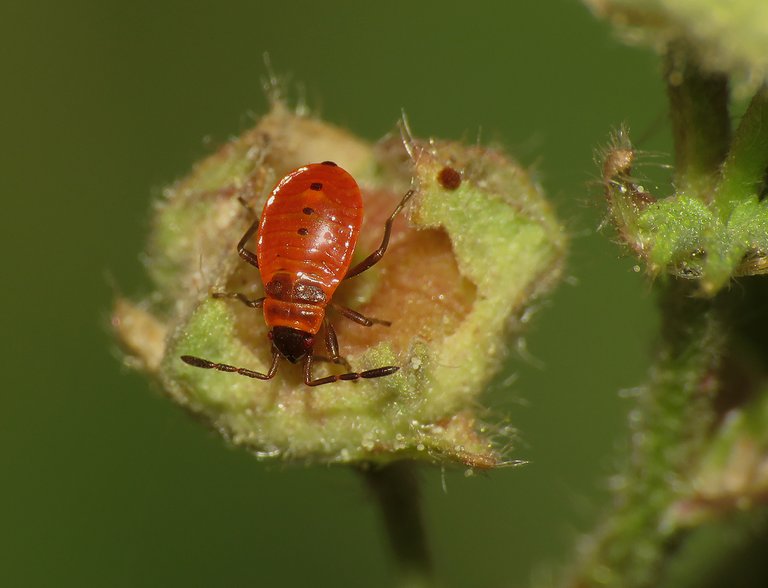 ... and so is this Pyrrhocoris apterus nymph ... but on a different plant.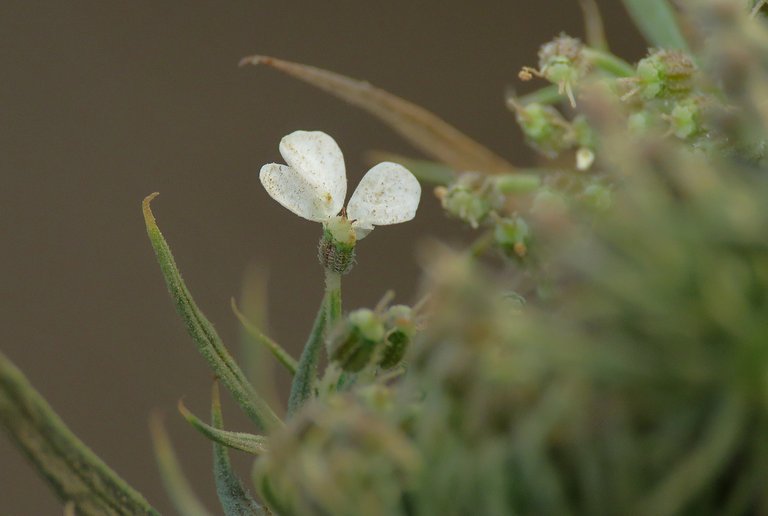 Many small flowers are scattered around.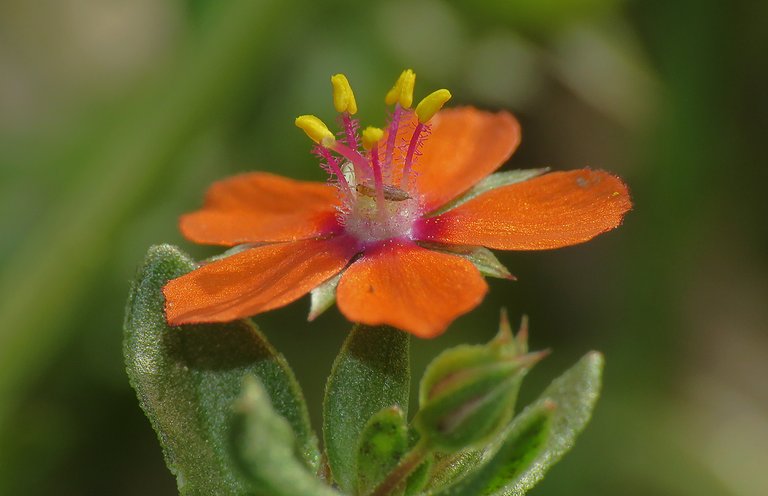 There is this beautiful orange one ... and then ...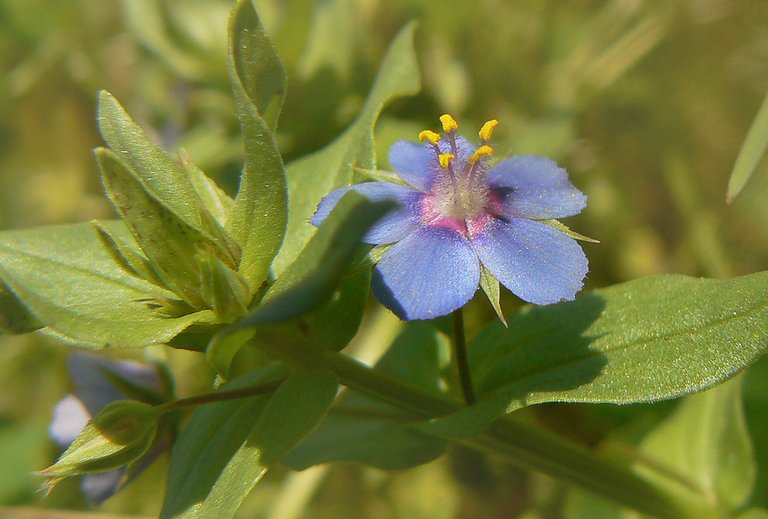 ... there is this beautiful blue one ... identical in shape, different only in color.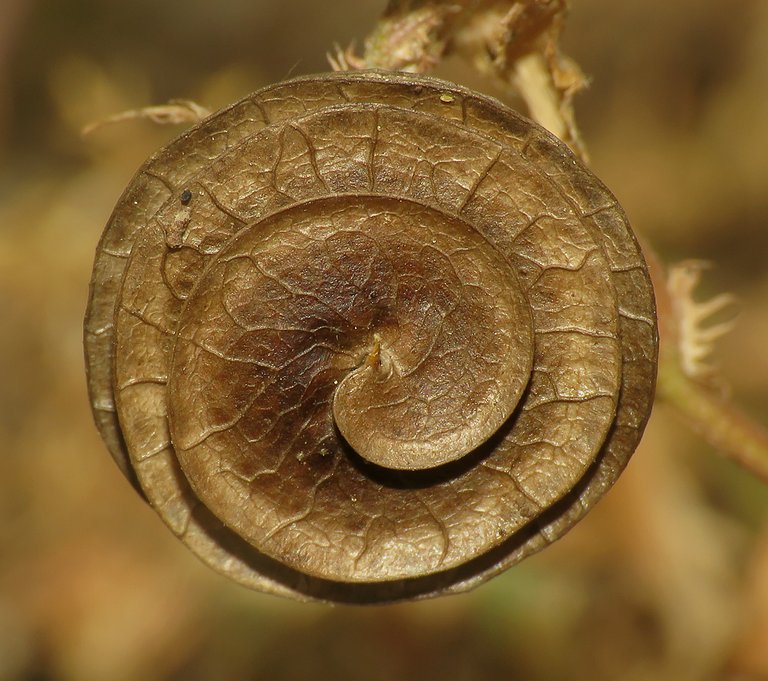 There is this hypnotic seed pod ...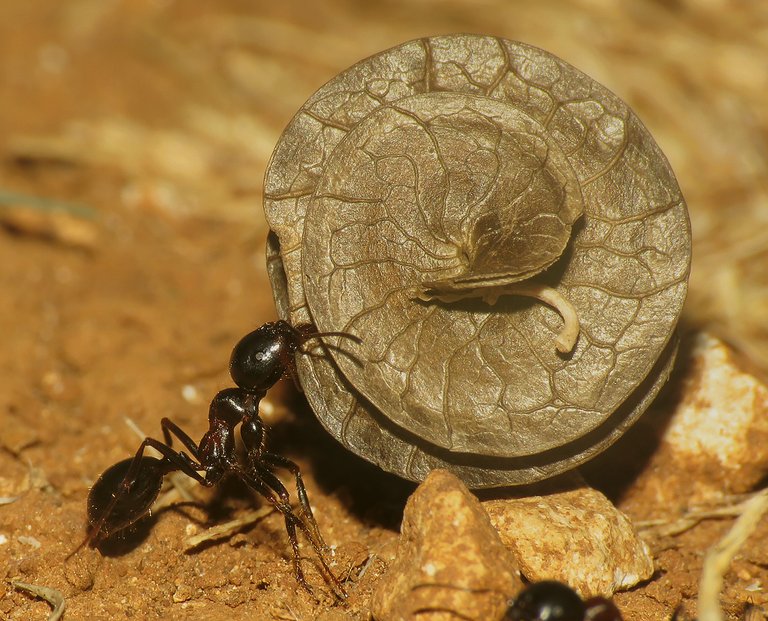 ... and some ants are transporting one of those things into their underground colony.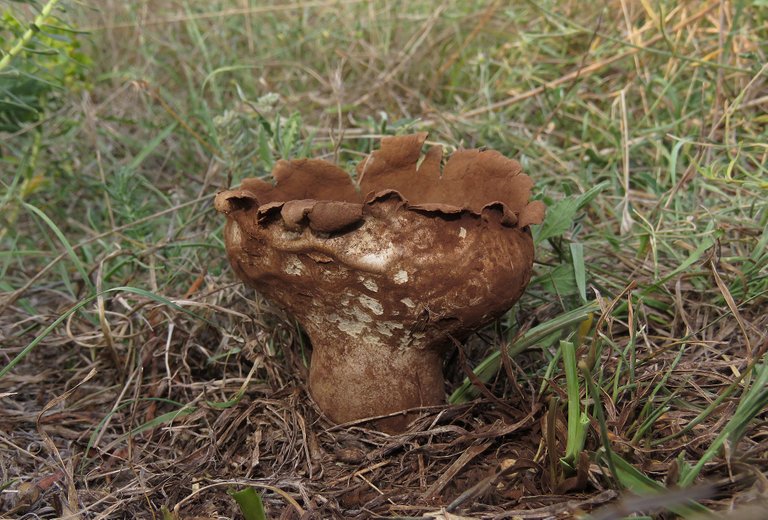 (Enlargeable)
A dried out Puff mushroom is standing nearby ... like some strange alien ruin ...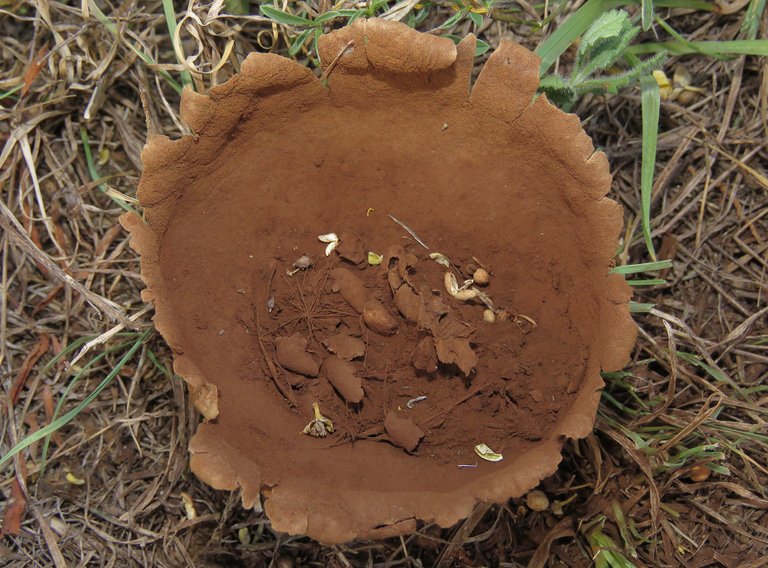 (Enlargeable)
... there is an interesting isolated landscape inside this bowl ...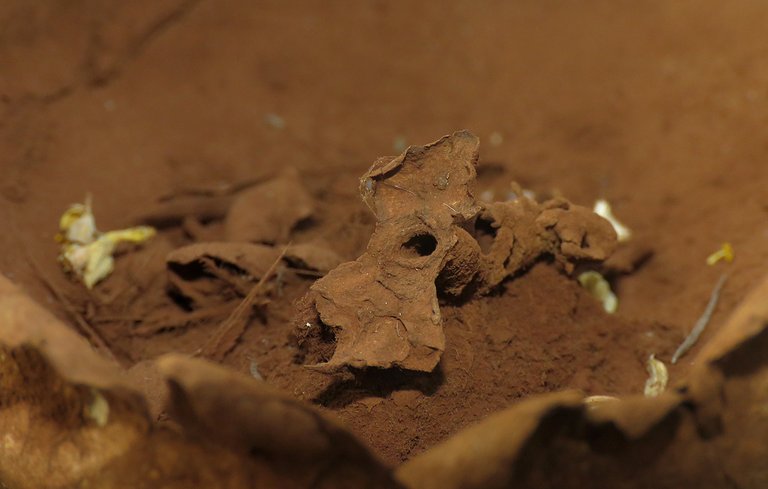 ... some kind of little desert ... on some distant planet.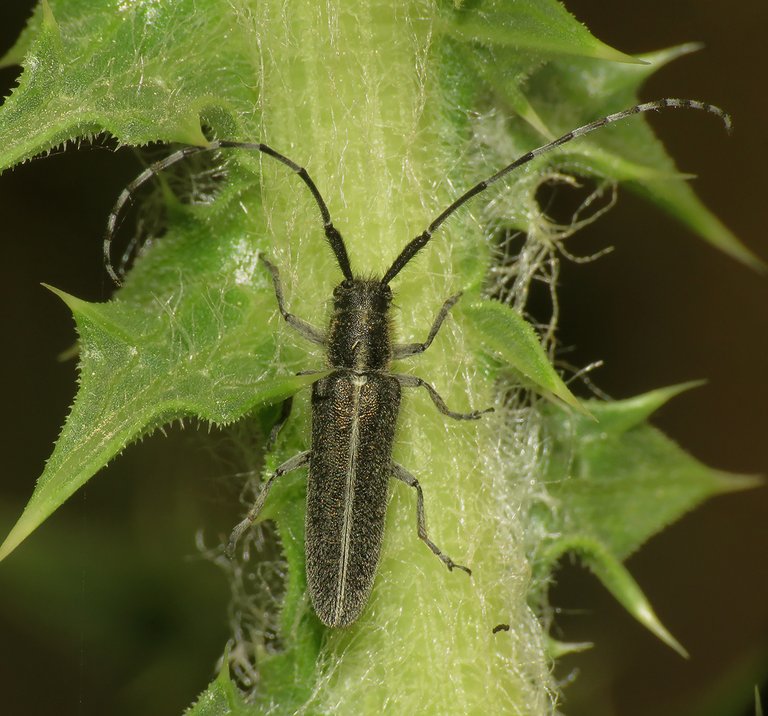 Flat-faced longhorn beetle Agapanthia cardui is climbing along the very thorny Scolymus hispanicus plant.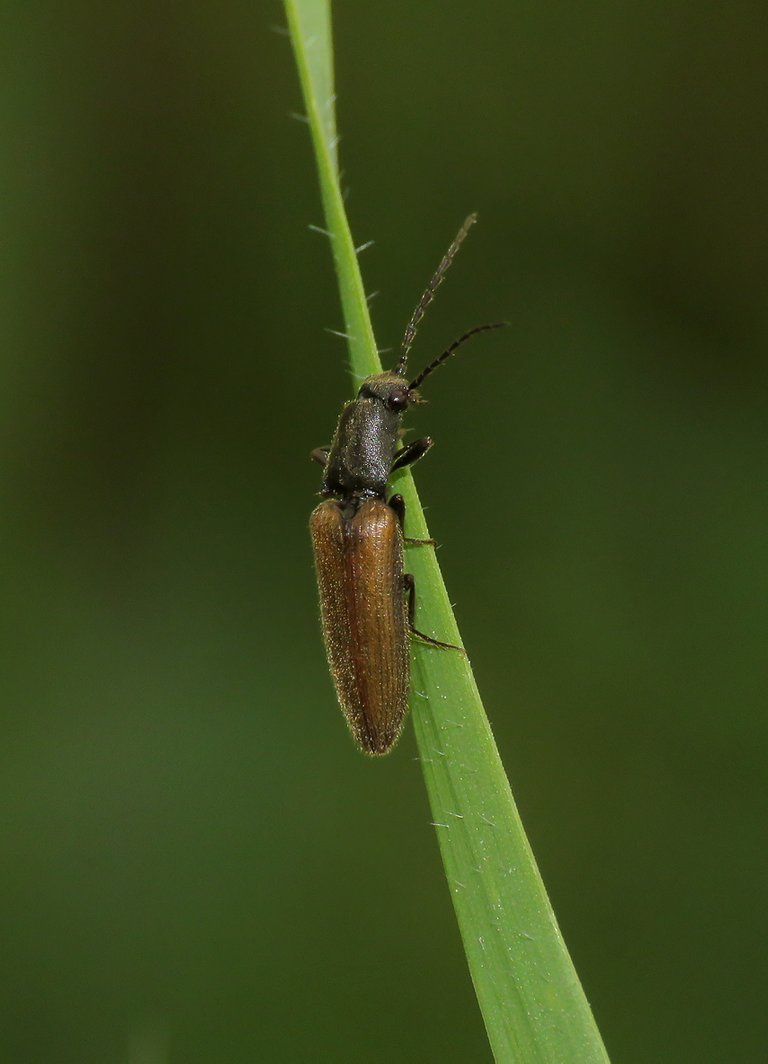 The click beetle is watching the world from high above the long leaf of some pretty tall grass.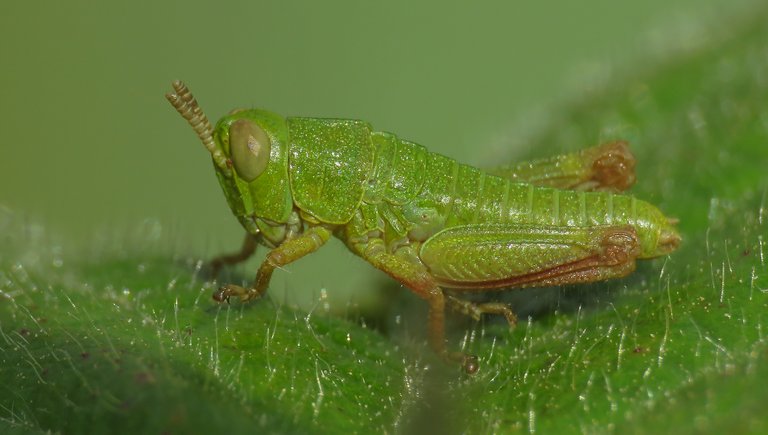 (Enlargeable)
A small grasshopper nymph is resting on some hairy leaf.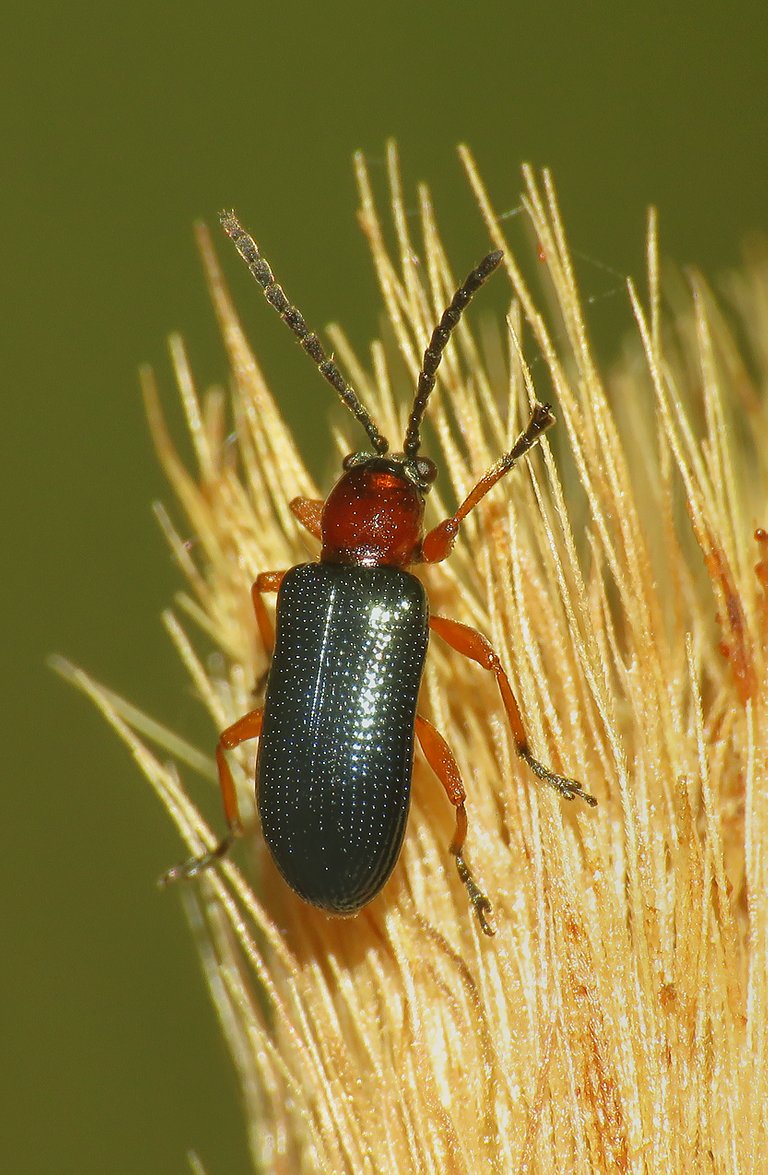 The Oulema melanopus beetle is resting on some plant that has some similarity to Dandelion ... but its flowers and seeds are much bigger.

(Enlargeable)
Some small snout beetle of currently unidentified species is walking around the Malva sylvestris plant ... and then ...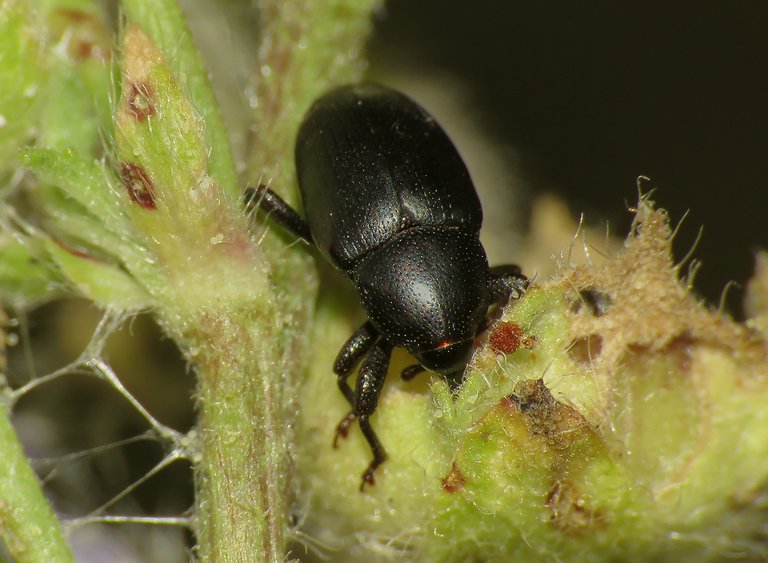 ... starts to feed on the same plant. And now ...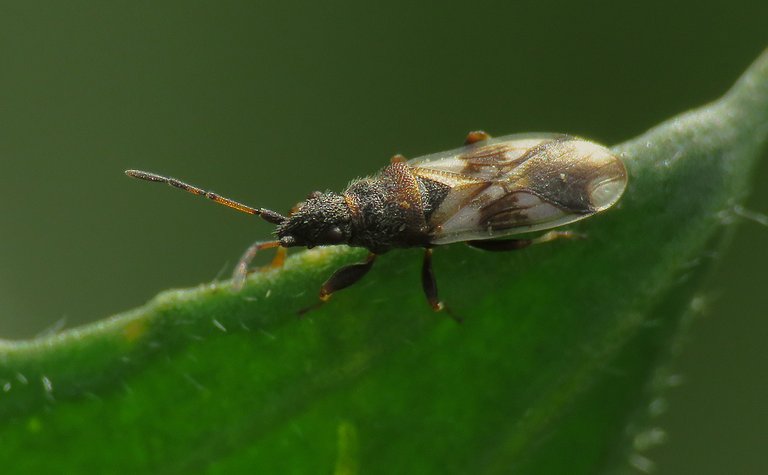 ... while showing you some more bug species I don't know much about ... I would like to tell you a few words about the concept of this post.
I spend a lot of these warm days filled with interesting flora and fauna, on the meadows not far from my home. I take a lot of pictures each day and is getting difficult to come up with an effective title for this kind of meadow - themed posts. :) That's how the "NEWS FROM THE MEADOWS PROJECT" was born.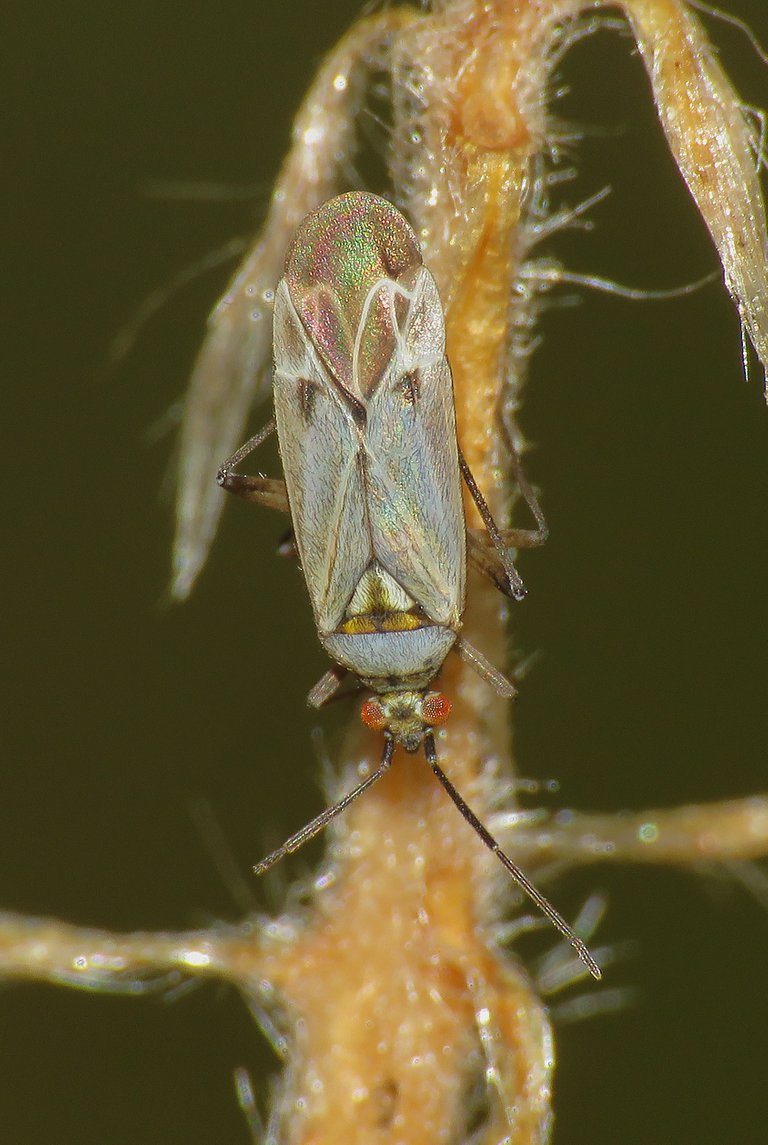 Hope you like this meadow stuff :D because a lot more of it is coming.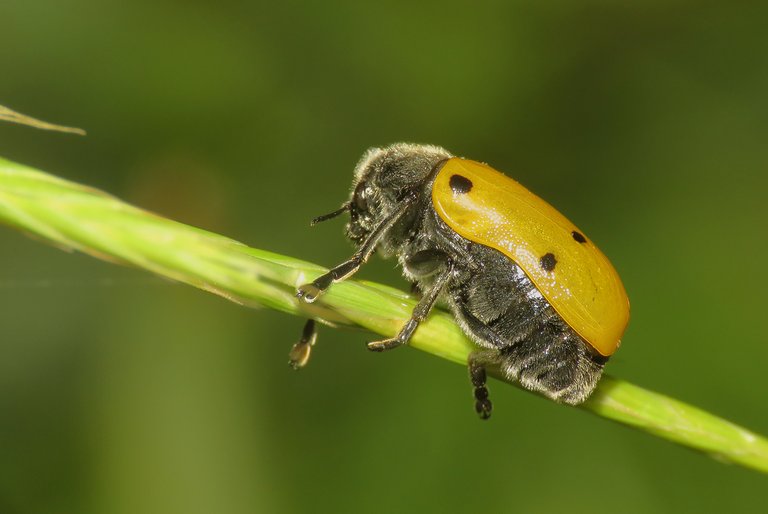 As always in these posts on HIVE, all the photographs are my work.
The beetle on the last photograph is the Lachnaia italica, a leaf beetle species.