Today it's a cold and windy day again, but a couple of days ago, we had two incredible days that felt in every aspect, including the active presence of spiders and insects, exactly like spring. I already published a post about the first of those days, a post that has the flowers in the center of its focus ... and now ... here ...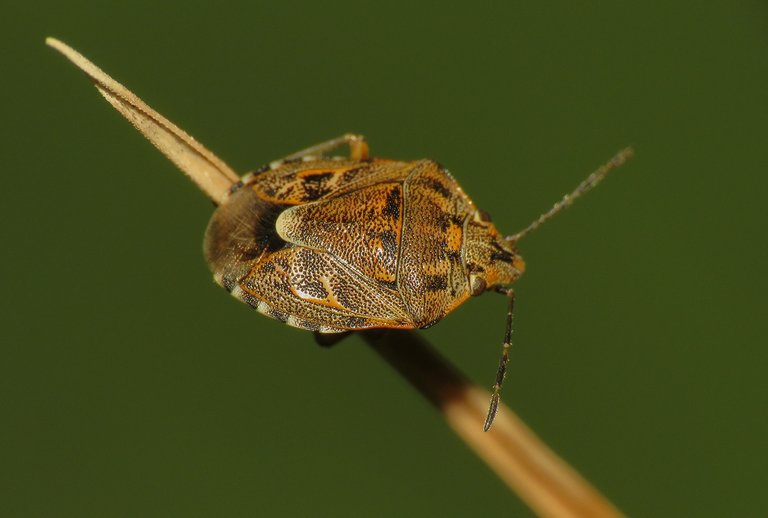 ... comes a look at the second day, the 26. February 2021 ... and it starts with a shield bug.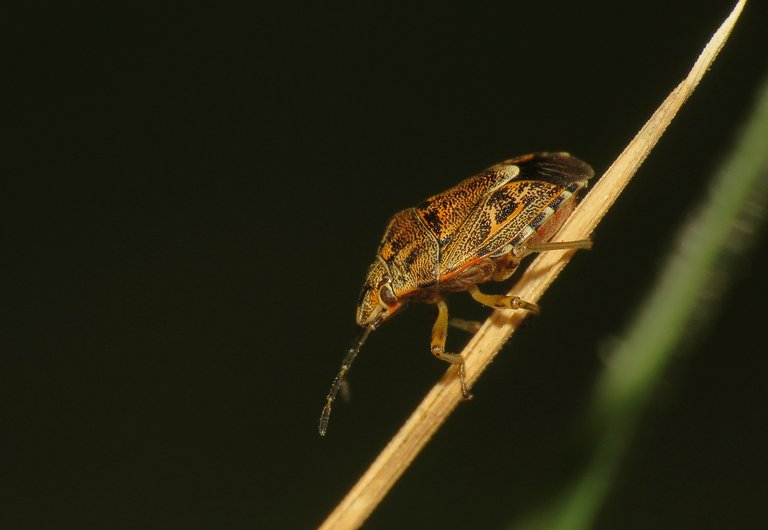 I don't know the exact name of this species ...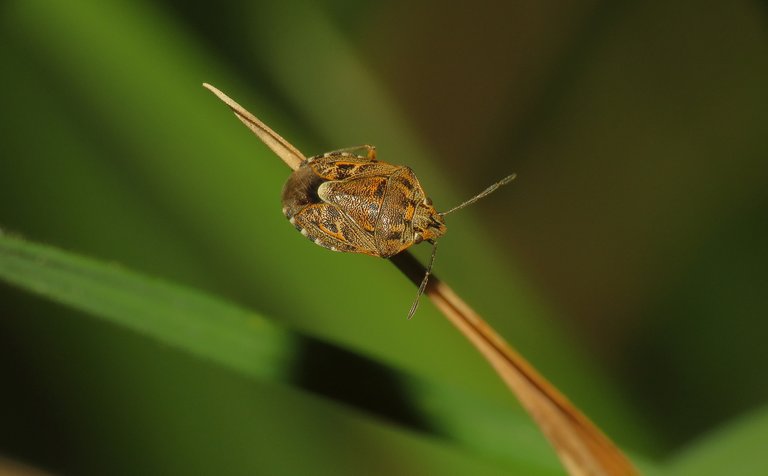 ... and I think that I never noticed this kind of shield bug before ... although I did see similar species with similar colors and patterns that make a great camouflage on the bark of the tree and similar surfaces.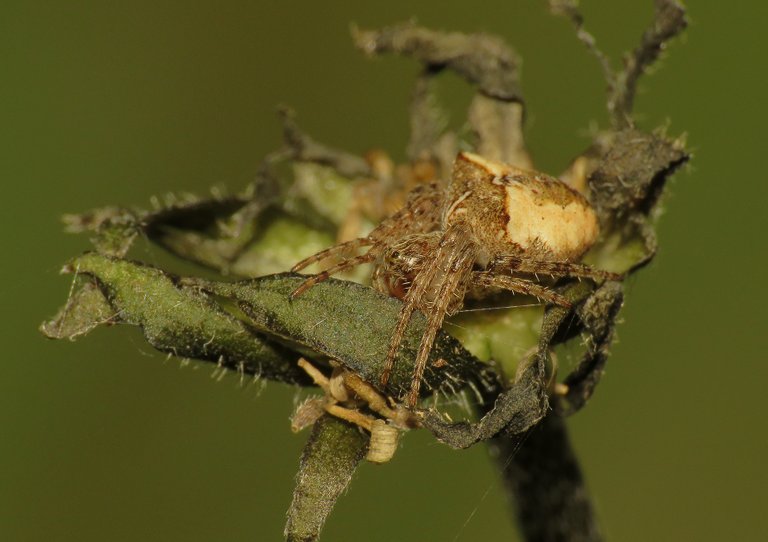 (Enlargeable)
Here is another well camouflaged creature ... a spider ...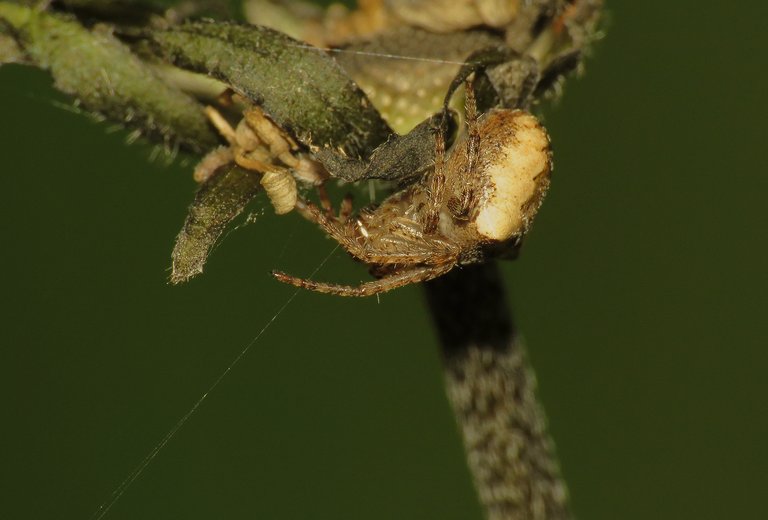 ... on this photograph you can see it better ...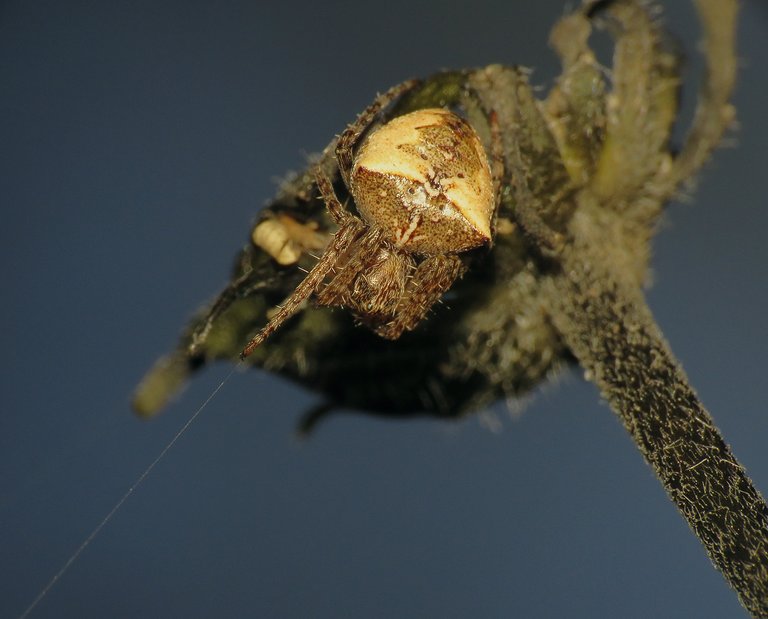 ... this is some Araneidae species, probably a juvenile version.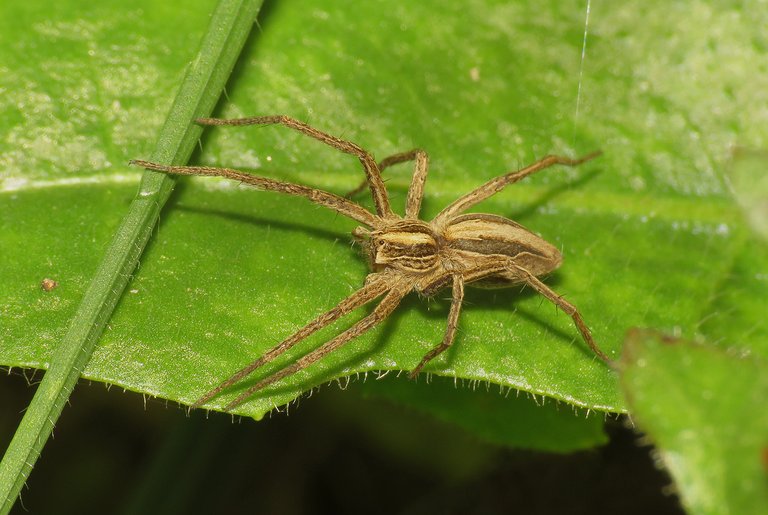 The juvenile Pisaura mirabilis spiders ...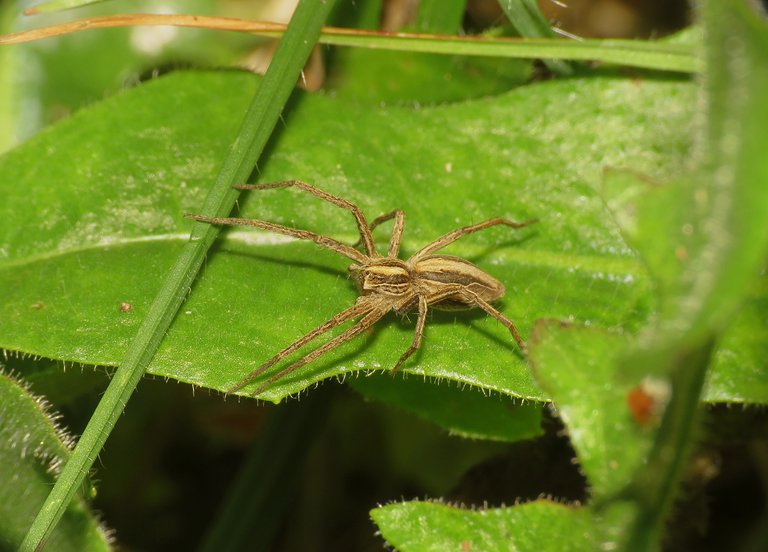 ... were the most numerous small arthropods that day, in that area ...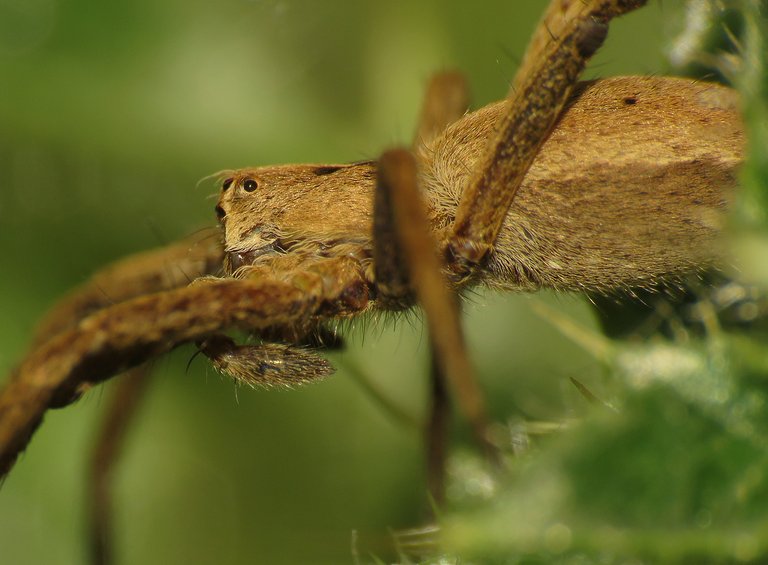 ... some of them were waiting in ambush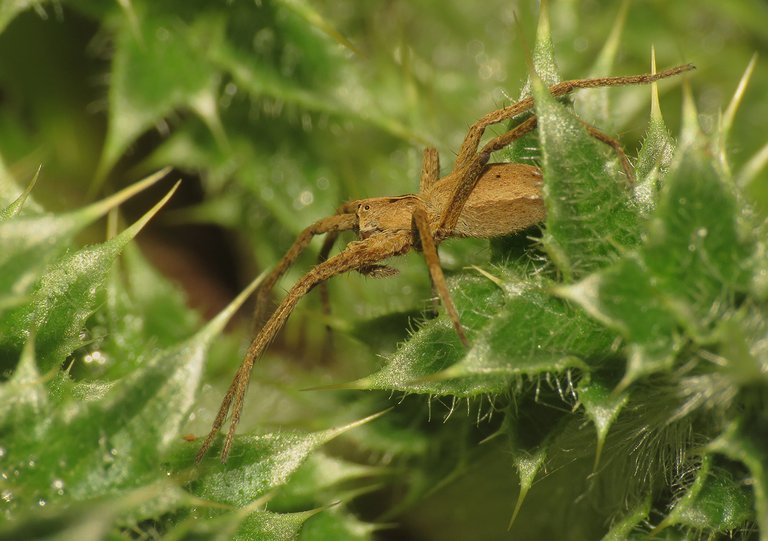 ... on some thorny leaves ...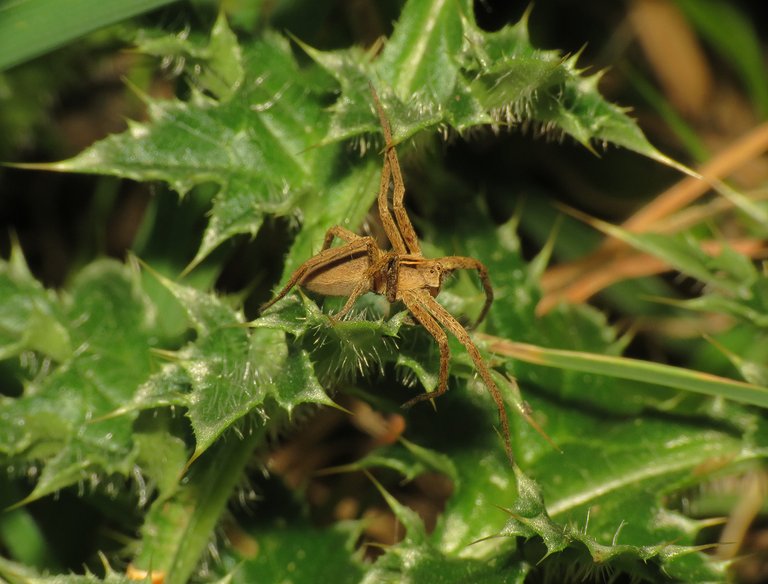 ... others looked like they were just resting ...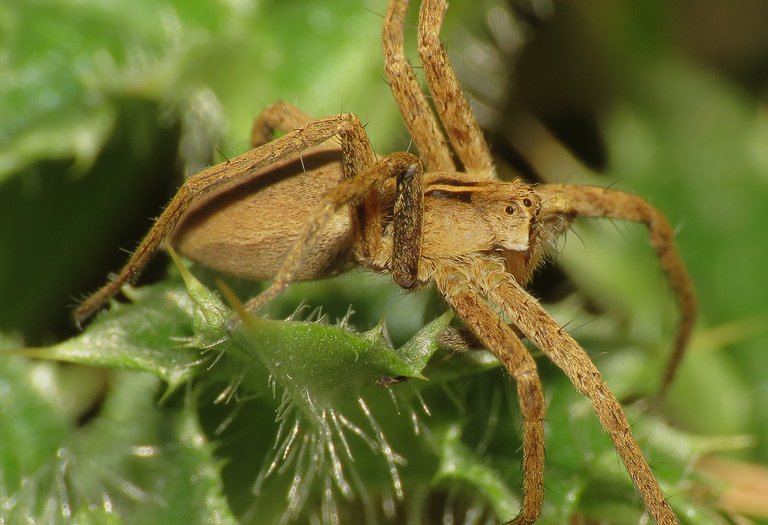 ... and enjoying the sunny day ...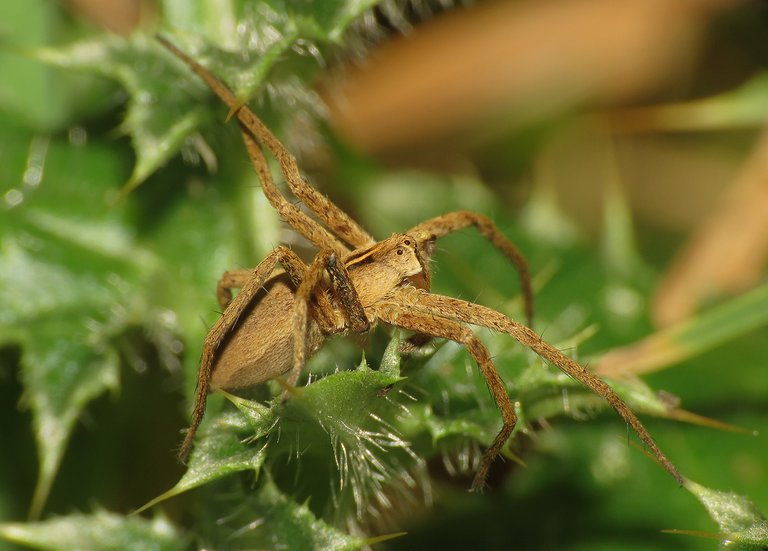 ... sheltered by the thorns of the same plant.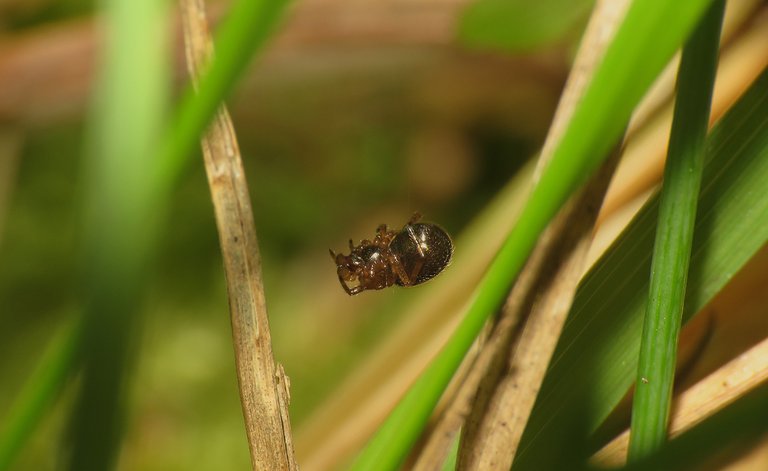 While photographing the Pisaura mirabilis, I noticed this minuscule spider hanging between the stems and leaves of grass ...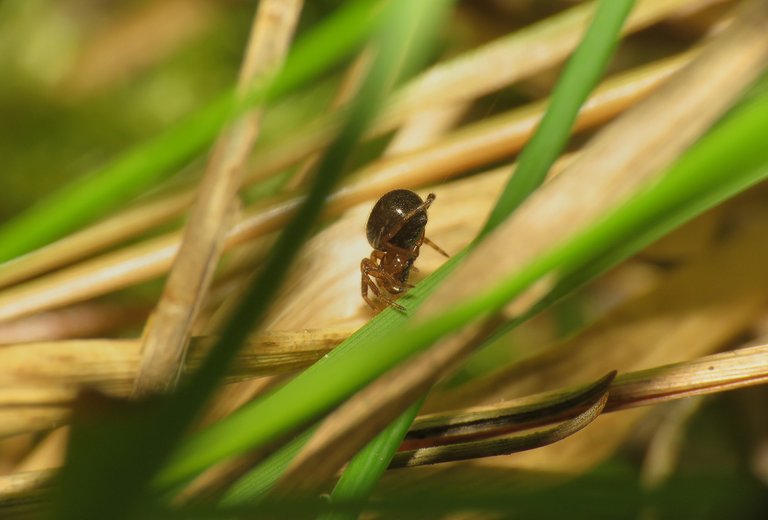 (Enlargeable)
... I can't tell you anything about the species, only show you how it looks.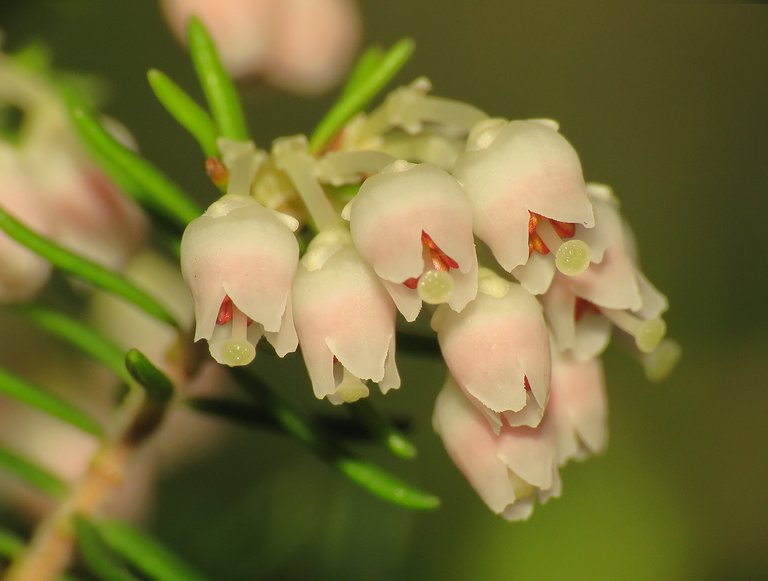 After photographing these tiny flowers of the Erica arborea shrub, I went home - THE END.
As always in these posts on HIVE, the photographs are my work.