The following photographs were taken in the first days of June ...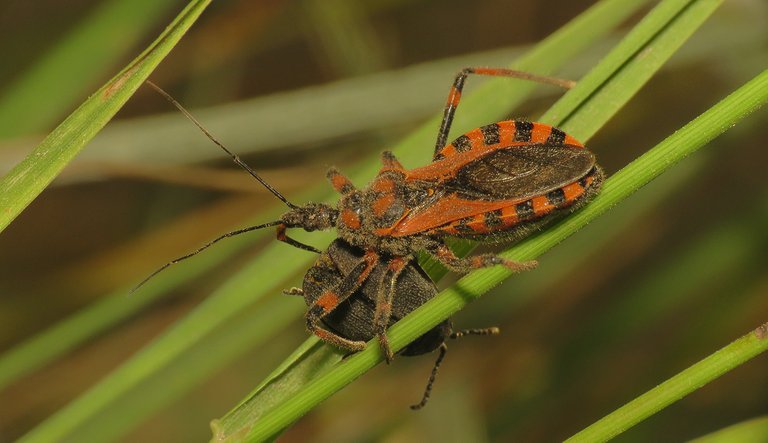 ... the weather was already pretty hot, but only around noon ...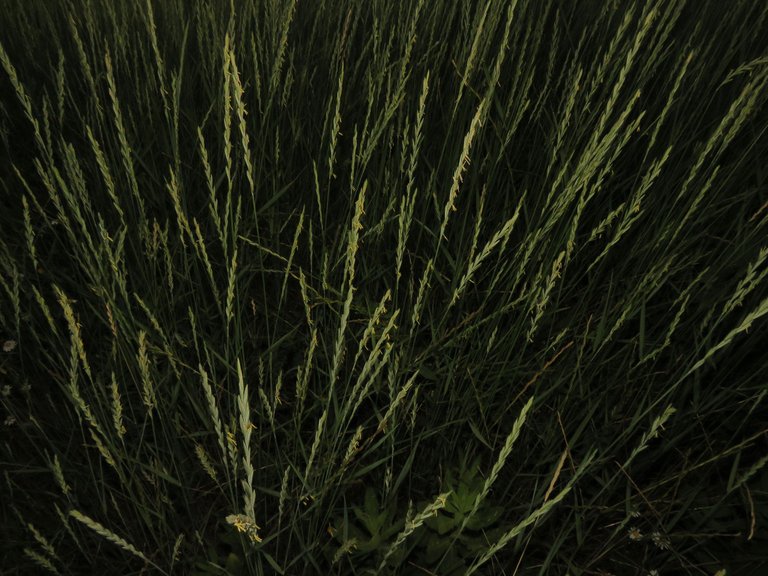 (Enlargeable)
... and unlike now, the vegetation on the meadows was still mostly green.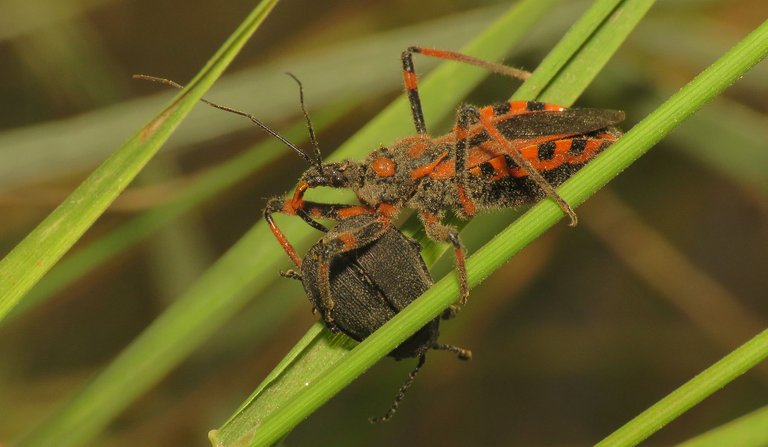 (Enlargeable)
Here you can see the Rhinocoris iracundus, a bug from the Reduviidae family, with its prey ... some black leaf beetle. Like almost all bugs of this family, they are ambush predators that feed on a wide variety of insects and their larvae.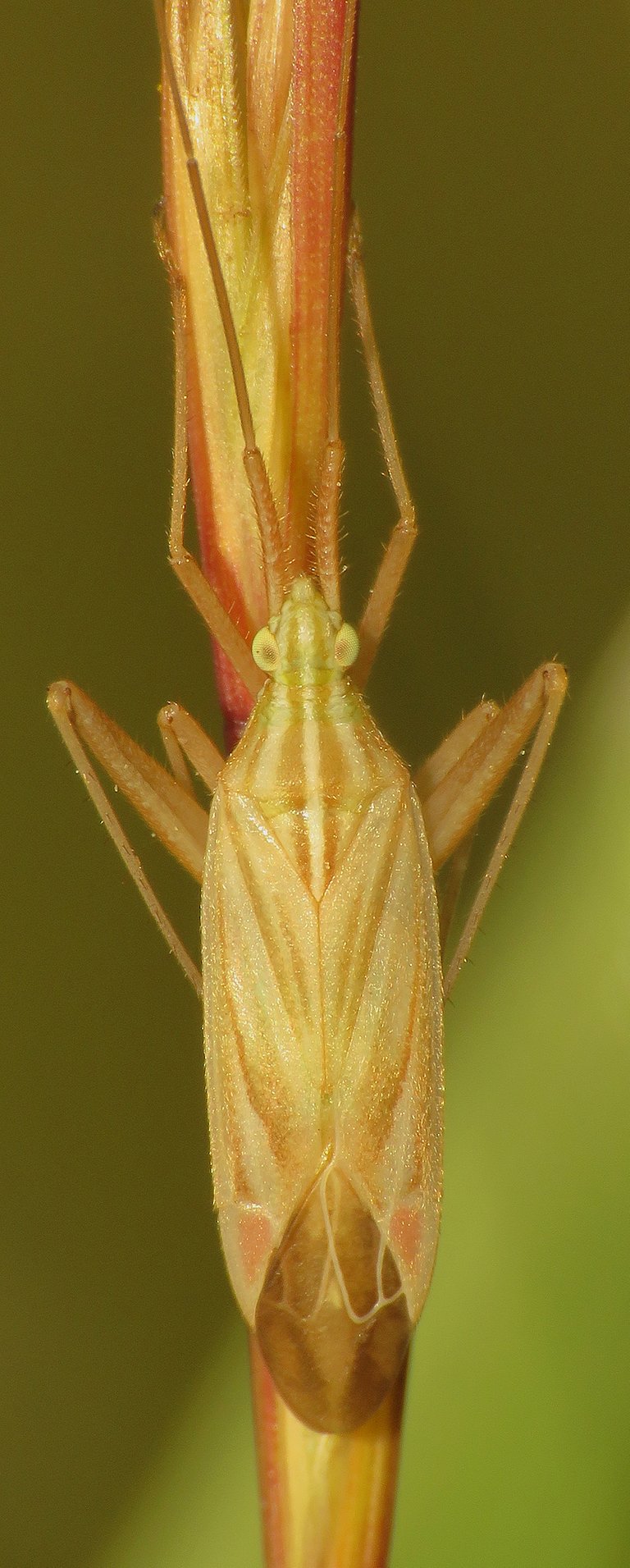 The bug on this photograph, the Stenodema calcarata from the Miridae family, it's a species that feeds on various grasses ...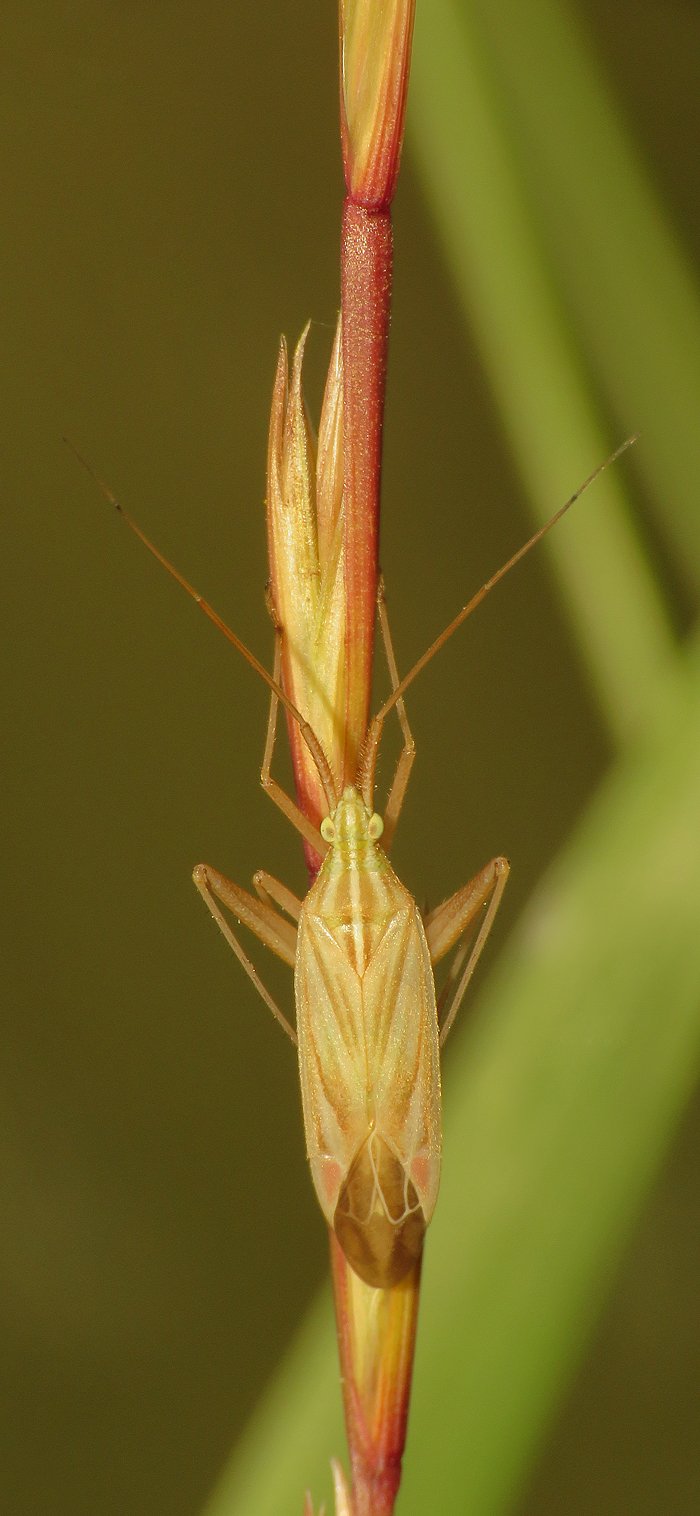 ... and is hard to notice on straws and leaves.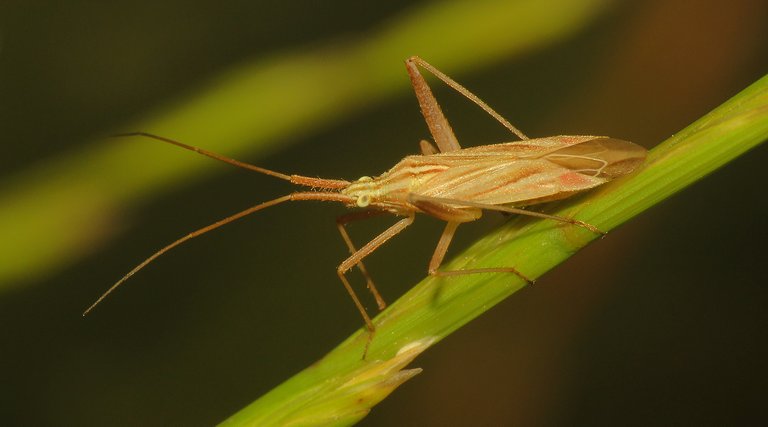 Although, both nymphs and adult Stenodema calcarata feed on juicy, unripe grains of various grasses ...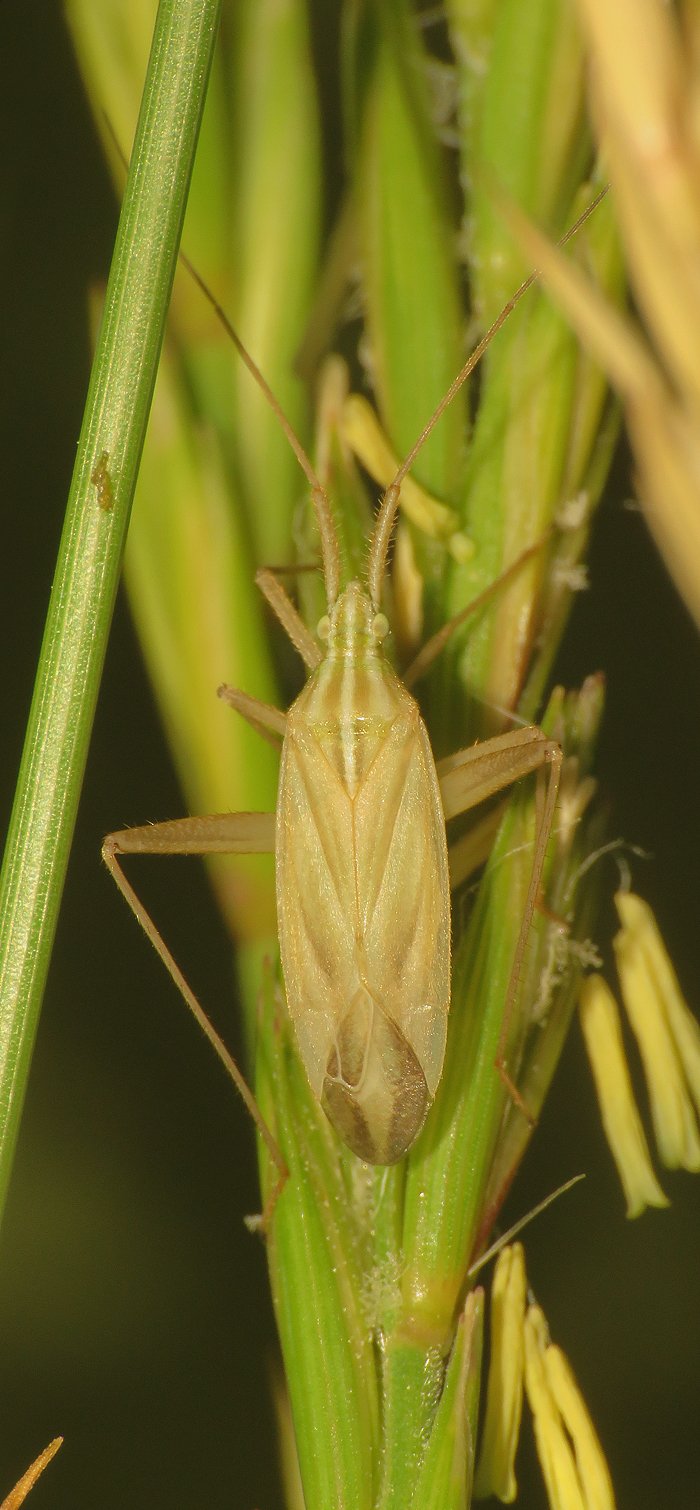 ... on that occasion, in June of this year, the bugs were photographed on the Elytrigia repens ...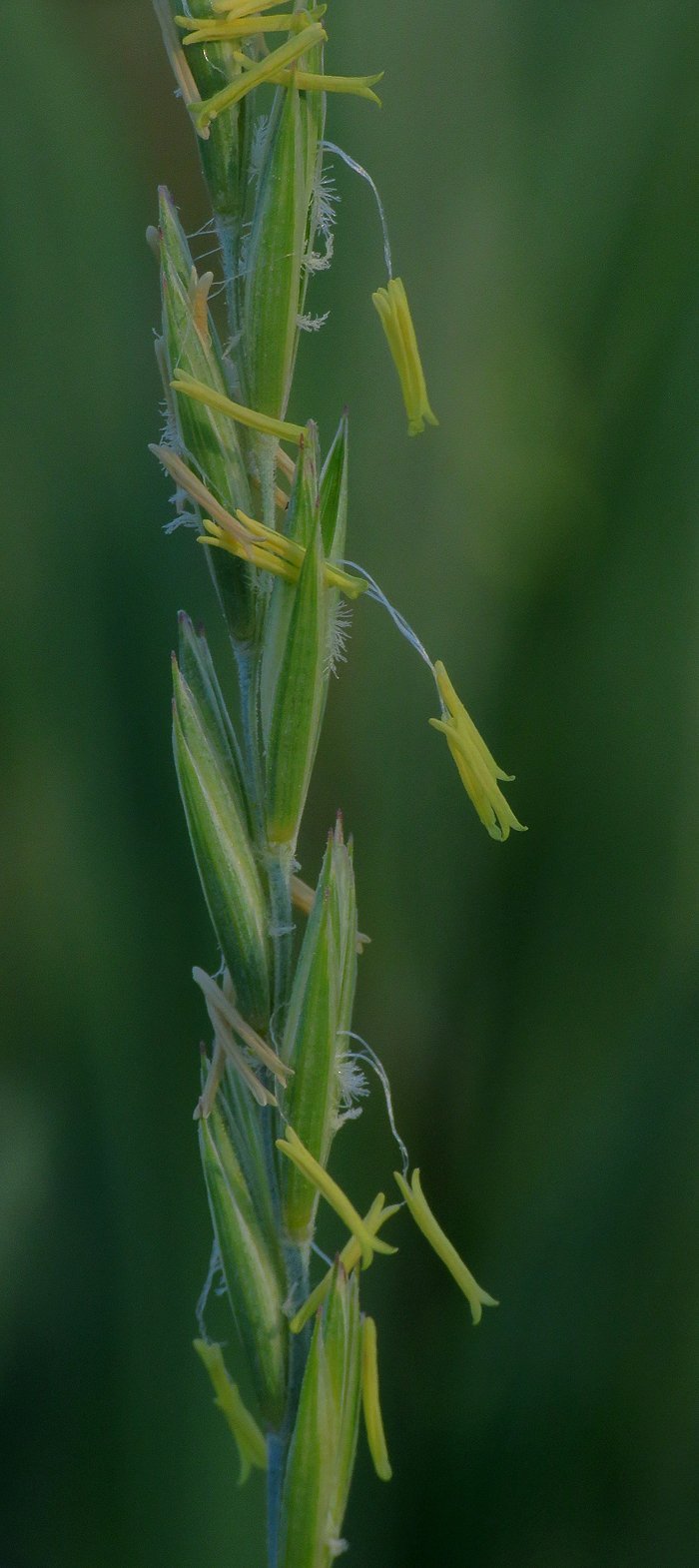 ... and some plants were still in bloom.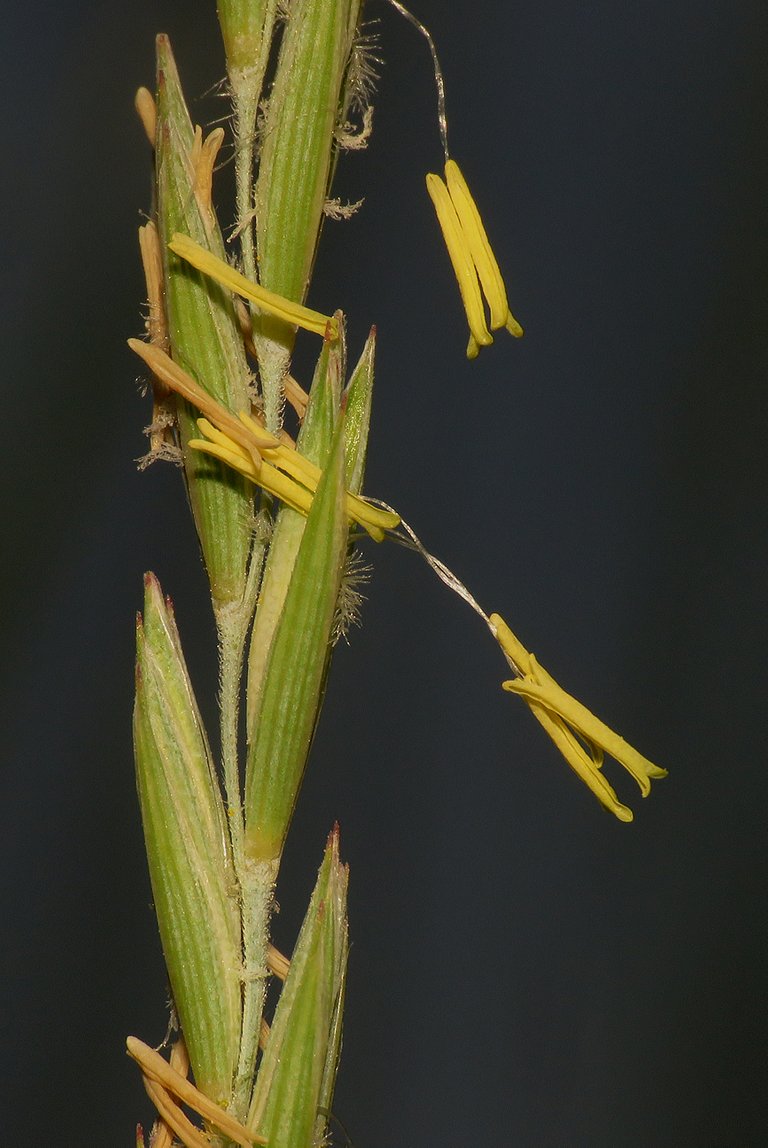 Here the tiny yellow flowers were caught while moving on the breeze.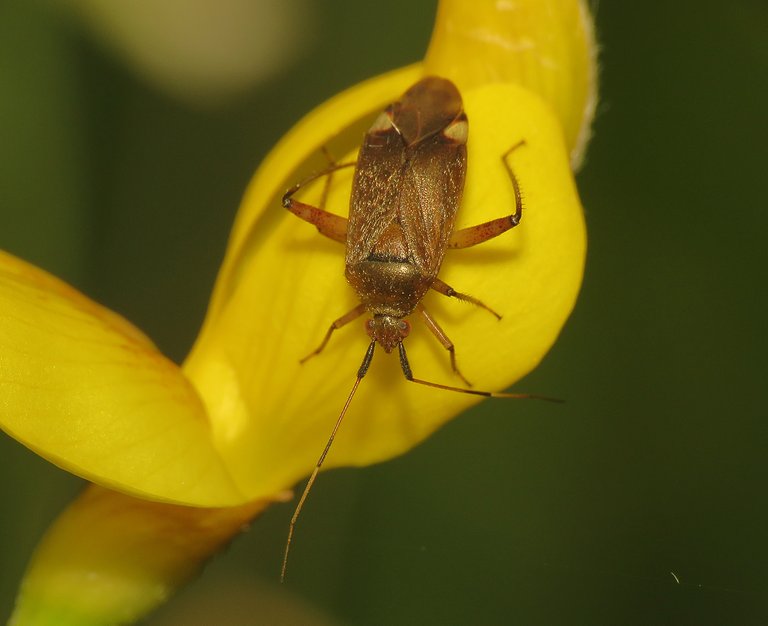 At the edges of the meadow, the Spartium junceum shrubs were also in bloom, and on those, much bigger yellow flowers ...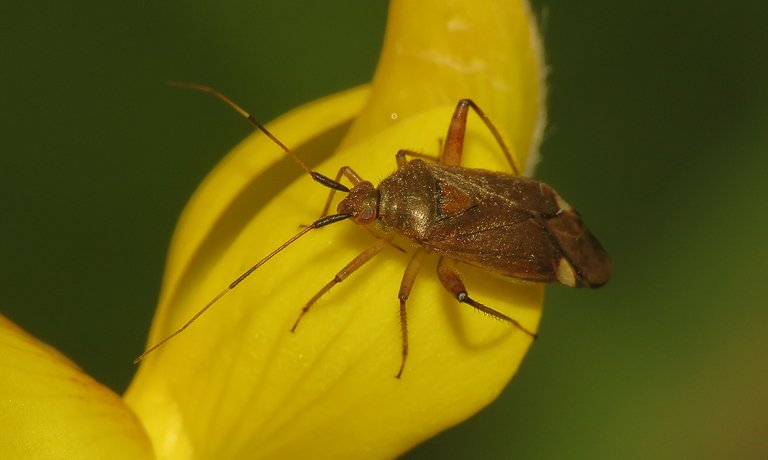 ... I photographed another bug from the Miridae family. I don't know the exact species, probably something from the genus Adelphocoris.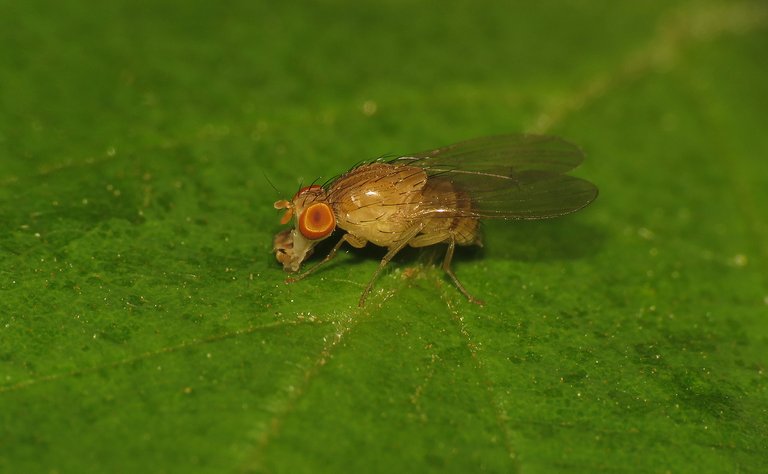 On the leaves of the nearby blackberry shrub ...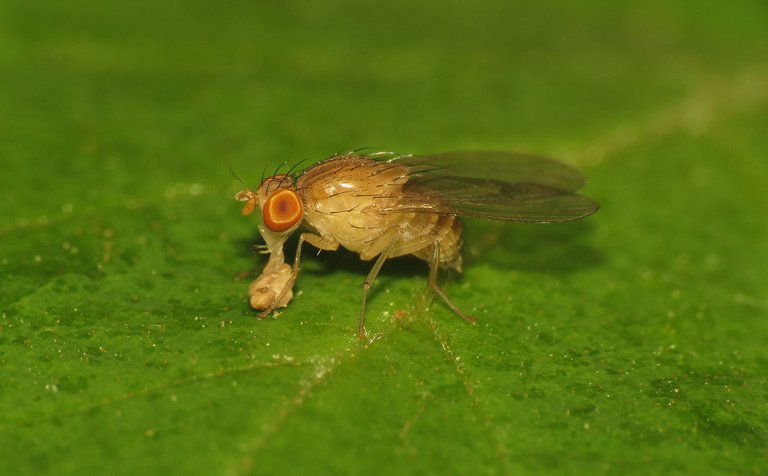 (Enlargeable)
... I found this small fruit fly from the Drosophilidae family.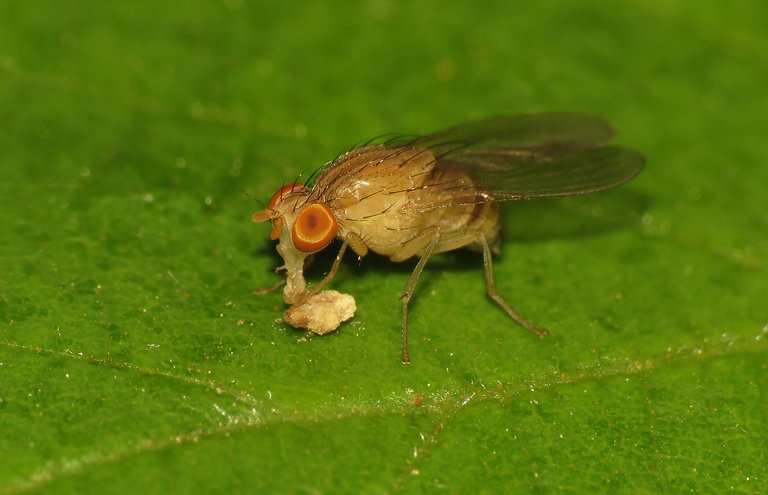 I don't know the exact species.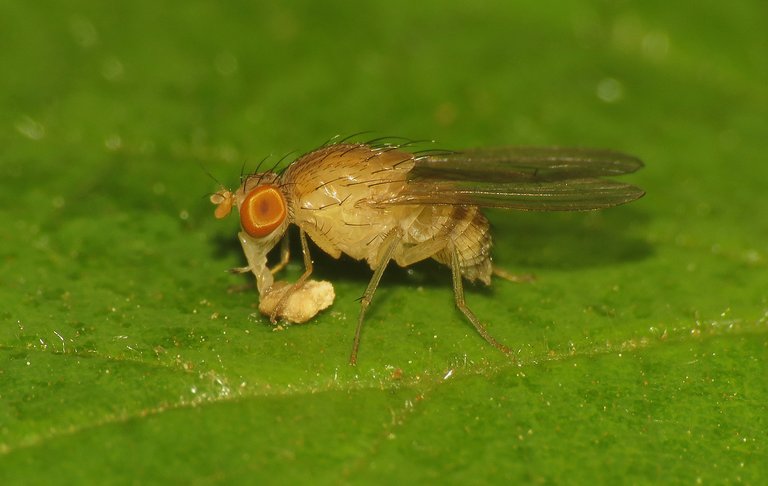 The fly was feeding on some minuscule particle ... of something ... I have no idea what this thing could be.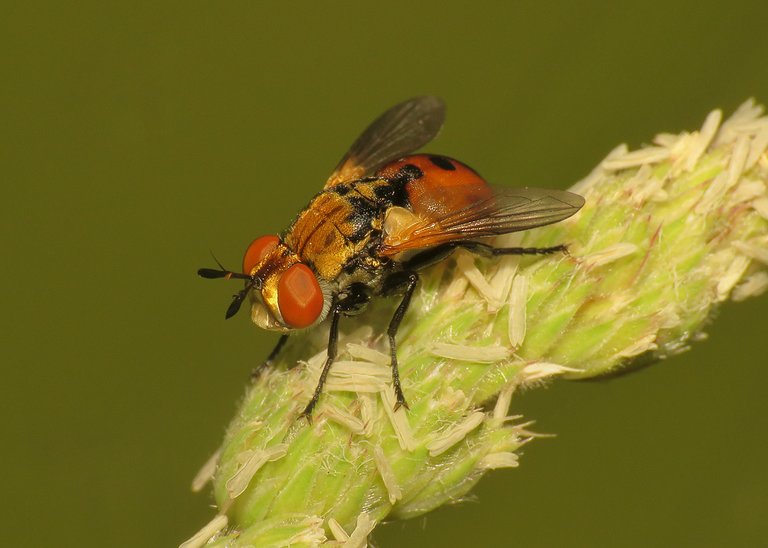 The much bigger and very colorful Gymnosoma rotundatum fly from the Tachinidae family ...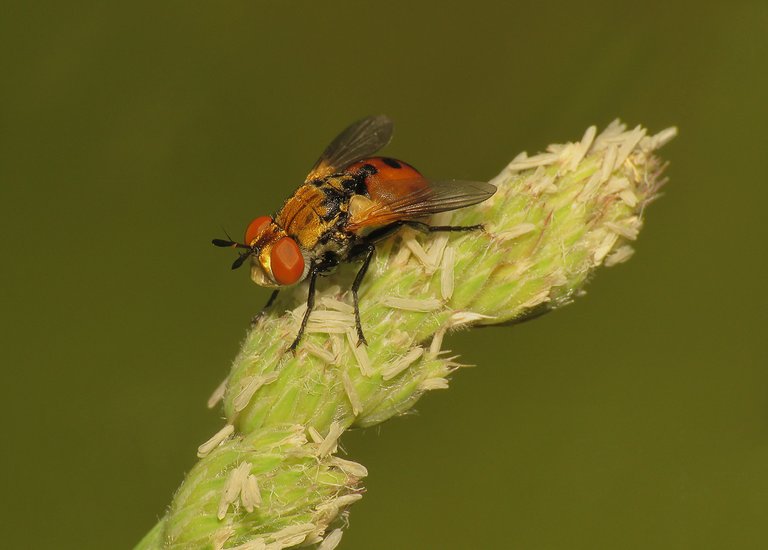 ... was found and photographed among the tiny white flowers of the Dactylis glomerata grass.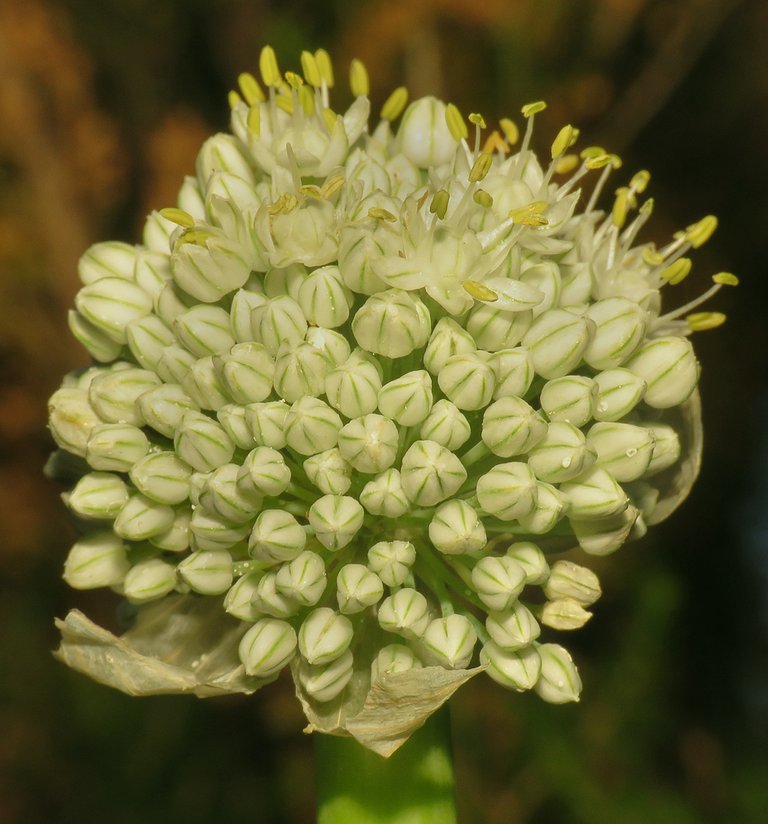 While passing by a group of Allium ampeloprasum plants in bloom ...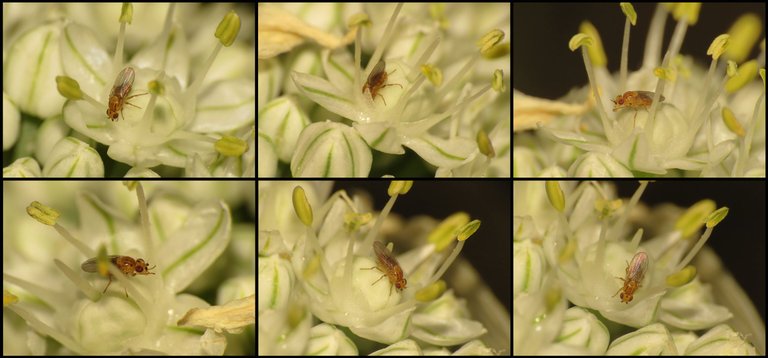 (Enlargeable)
... I noticed some minuscule fly that was feeding on the dense cluster of flowers.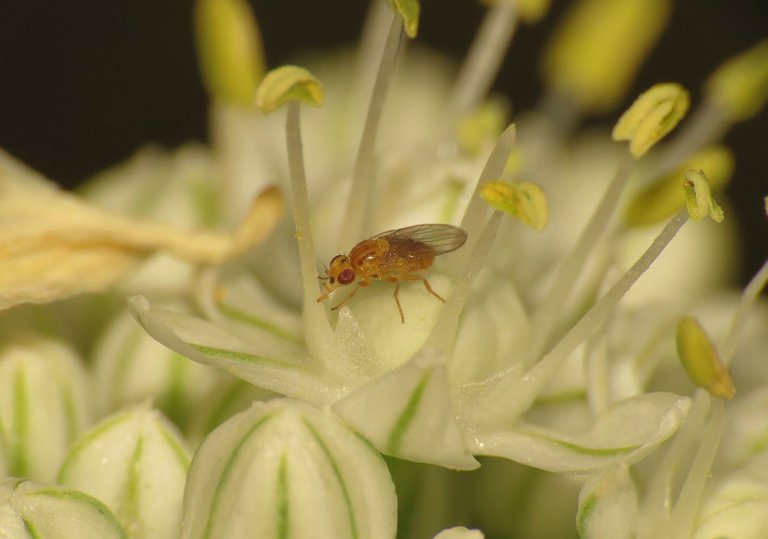 (Enlargeable)
I don't know the exact species ...
(Enlargeable)
... but I know that this is a fly from the Chloropidae family.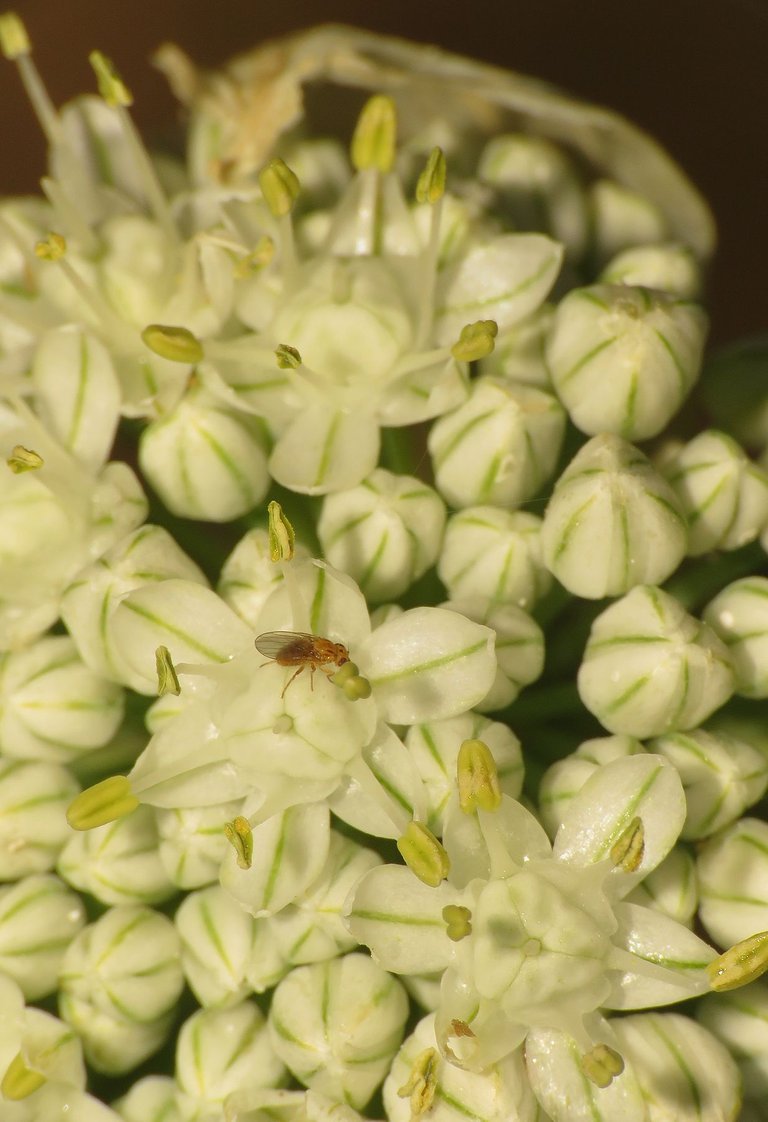 (Enlargeable)
I left the fly to enjoy its day among the juicy flowers, and continued walking through the tall grass.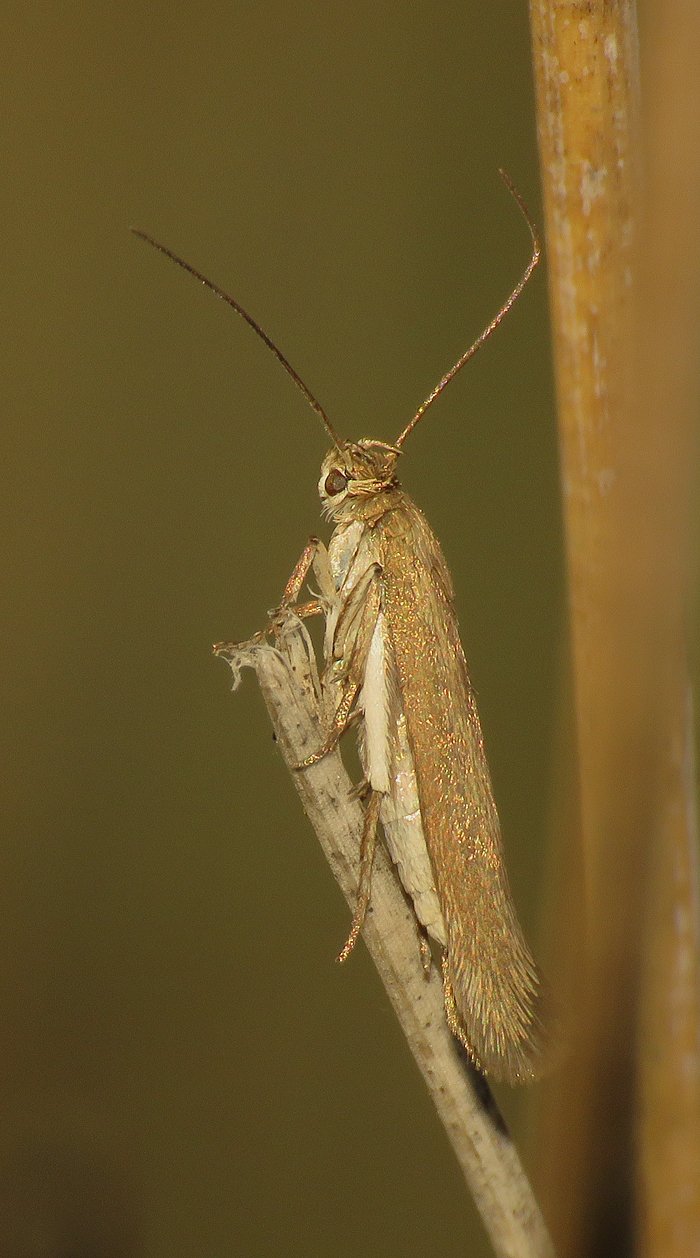 On my way back to the car, I photographed this well camouflaged moth ...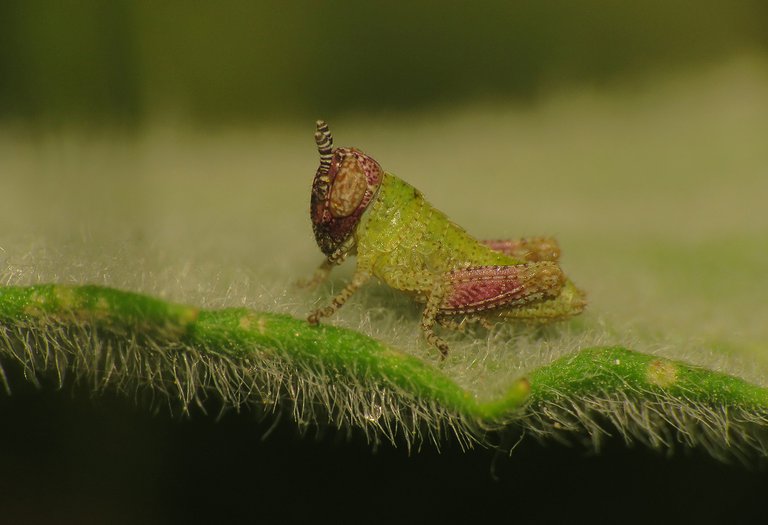 ... a very small grasshopper nymph ...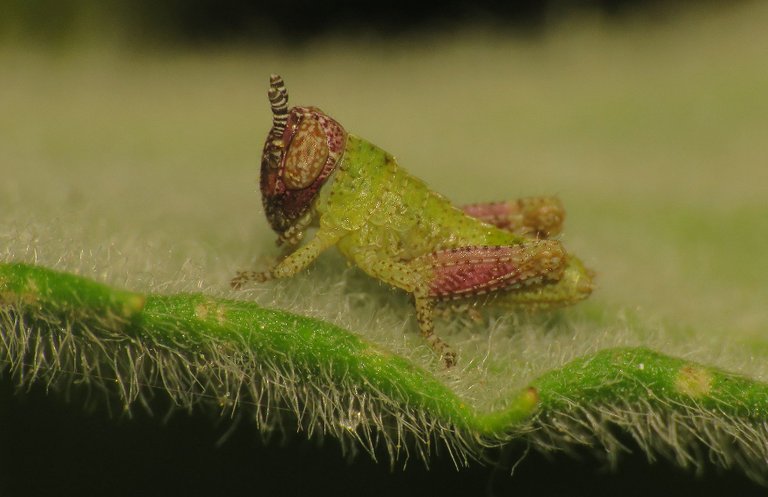 (Enlargeable)
... with interesting head ...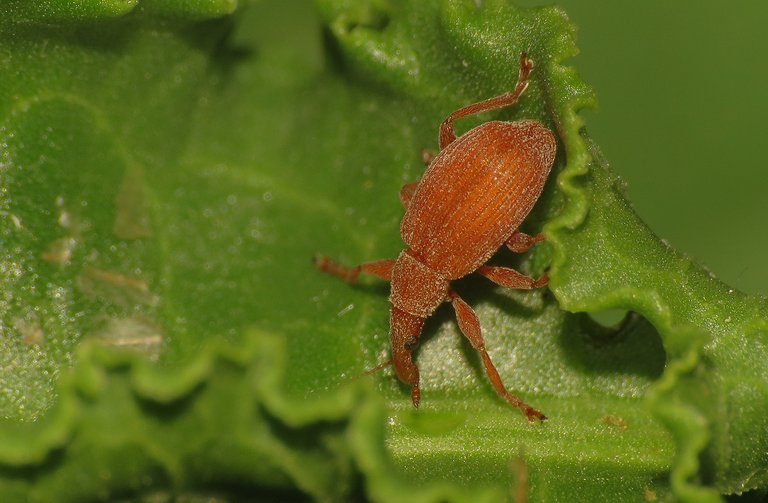 ... and the colorful Apion frumentarium weevil that feeds and reproduces on the Rumex crispus plant.
As always in these posts on HIVE, the photographs are my work.