I came home a couple of hours ago, after an hour of photographing and sniffing around the small yellow flowers and relatively big, annoying thorns of the Paliurus spina-christi plant.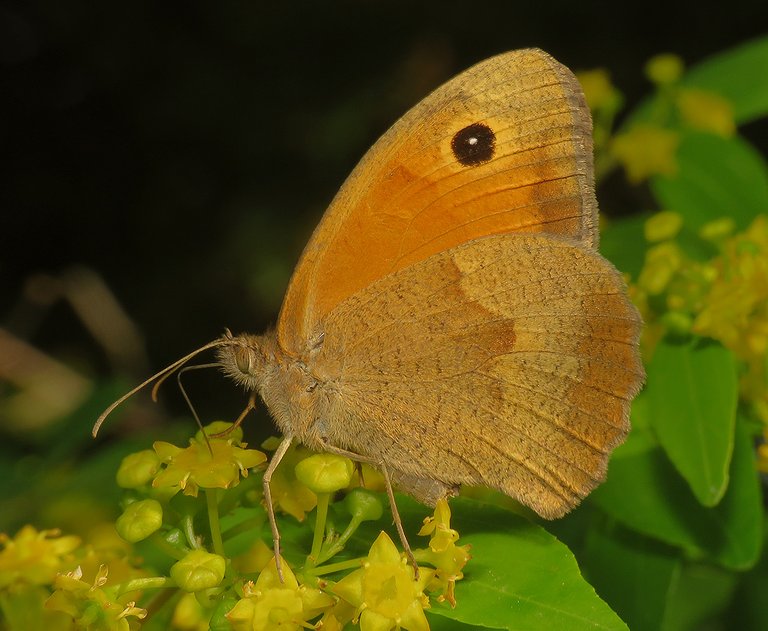 In this opening photograph, you can see the Maniola jurtina, one of the butterflies that were enjoying their dinner there. For the following enlargeable photograph ...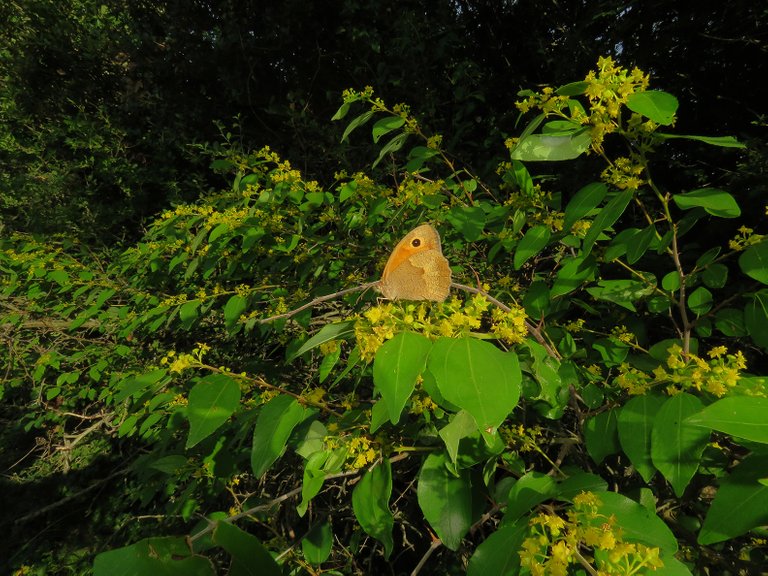 (Enlargeable)
... I walked a step or two backward, unmounted the macro lens, put a bit of distance between the insect and me, and took a wider shot that shows a bit more of the plant from the title and the forest behind it.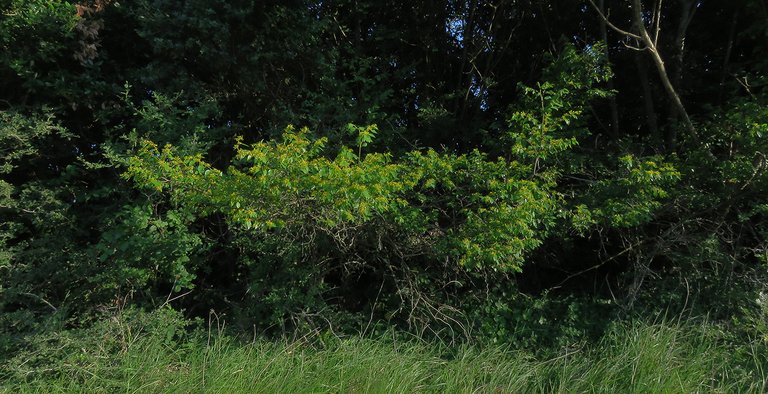 This particular Paliurus spina-christi grew at the edge of the meadow, among the shrubs and trees that form the dense green wall around the patch of open grassland.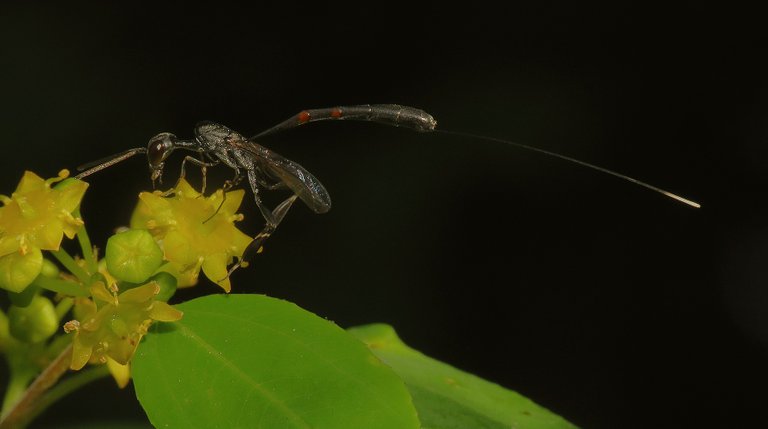 (Enlargeable)
Soon a strange, elongated insect entered the scene and started feeding on the flowers that look like little stars. This is the Gasteruption assectator, a wasp (or more precisely a wasp-like Hemiptera) from the Gasteruptiidae family. Gasteruptiidae, commonly known as Carrot wasps, can be easily mistaken for Ichneumon wasps. In fact, I was pretty sure that I'm photographing one of those. Only later, at home, while preparing this post I found out the right family and a bit later, the exact species too.
The females lay their eggs in the nests of solitary bees, where once hatched, the larvae feed on the offspring of the bee.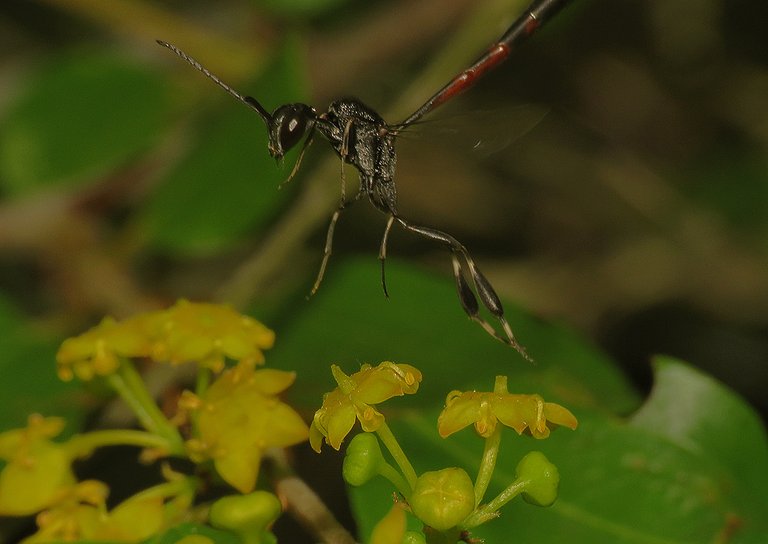 In this, more or less accidental shot, I caught the Gasteruption assectator in flight, on its way to another flower.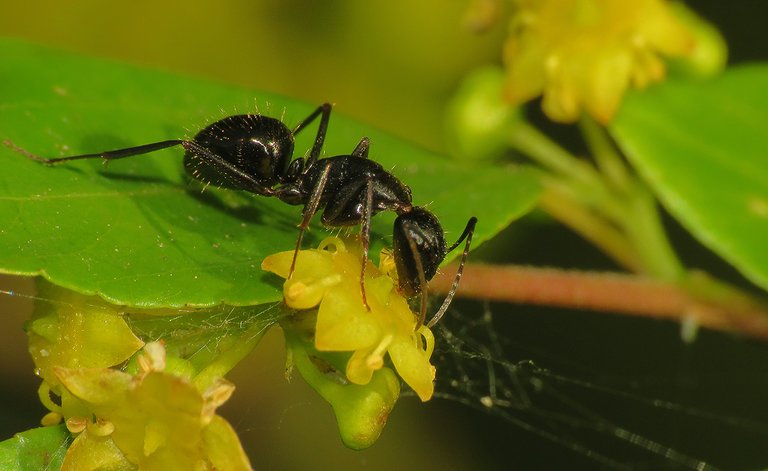 I saw many Formica fusca workers running around and collecting the nectar.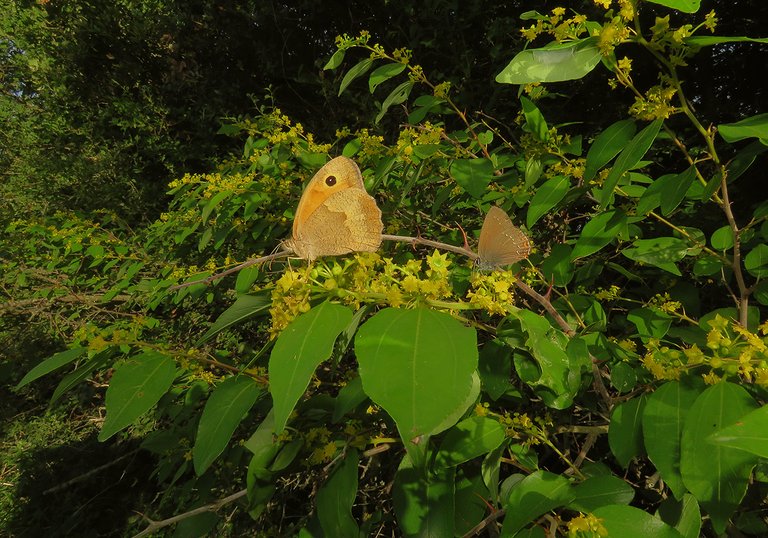 Here you can see the Maniola jurtina in the company of another, considerably smaller butterfly ...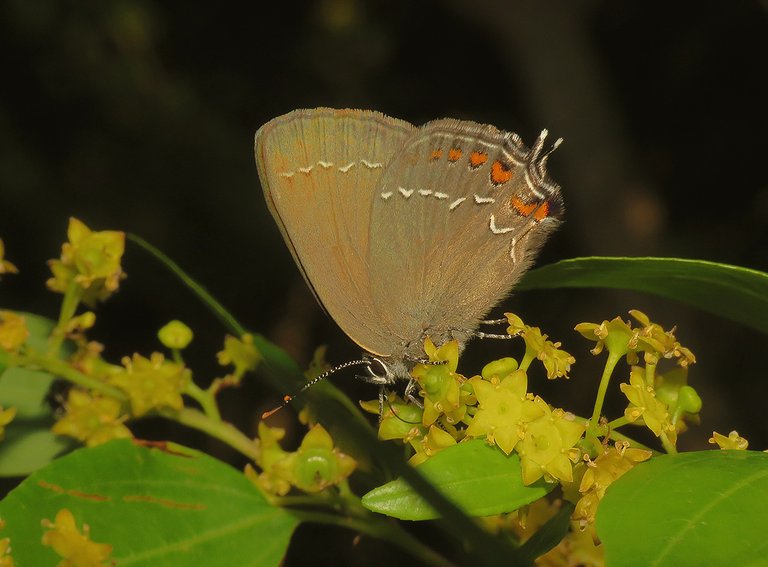 ... the Satyrium ilicis.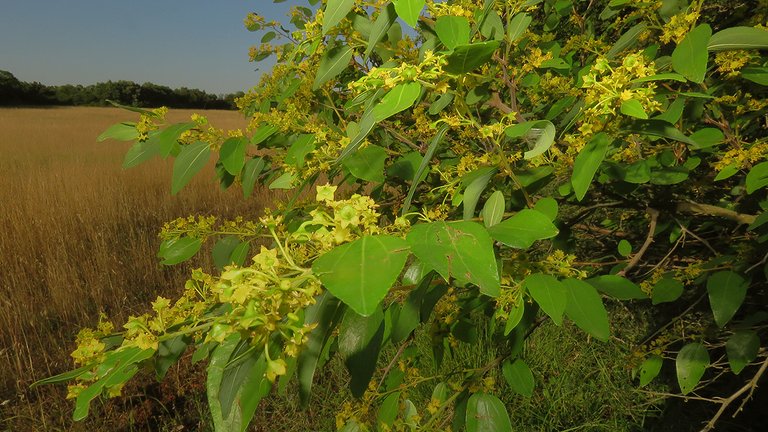 A couple of minutes later, on one of the neighboring branches ...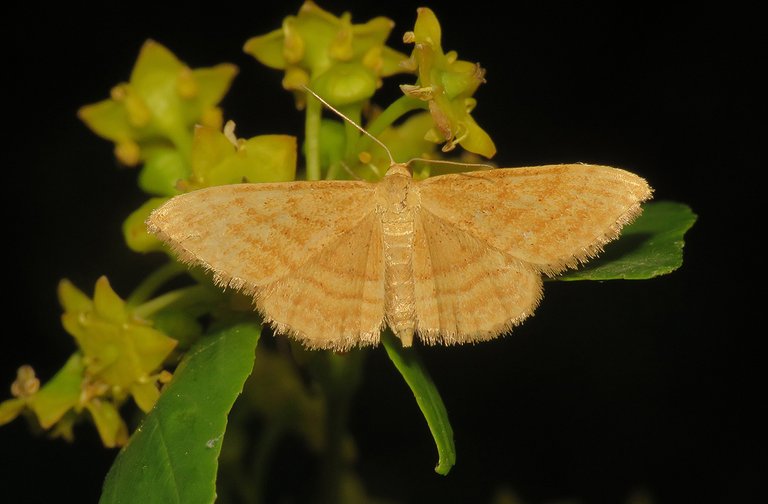 ... I photographed this moth. The family is definitively Geometridae, but I'm not sure about the species. It could be the Idaea dilutaria. Maybe.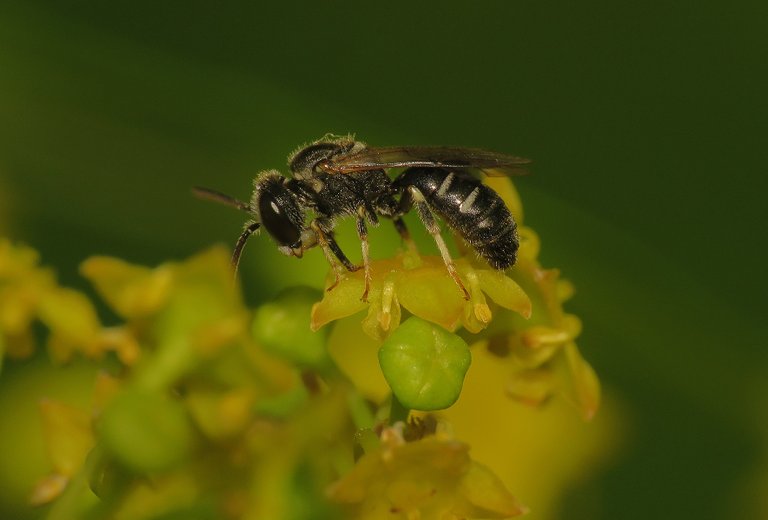 (Enlargeable)
This small bee ...
(Enlargeable)
... was the last insect that I photographed today.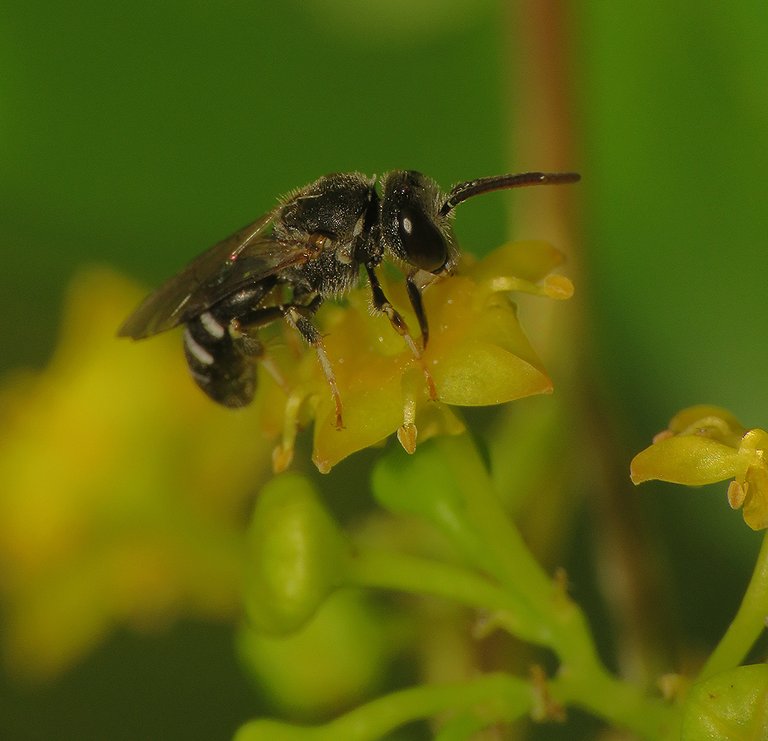 Lasioglossum malachurum is the name of this species from the Halictidae family. These bees build underground nests and live in colonies with queens and workers, but the differences between the castes aren't as significant as in honey bees.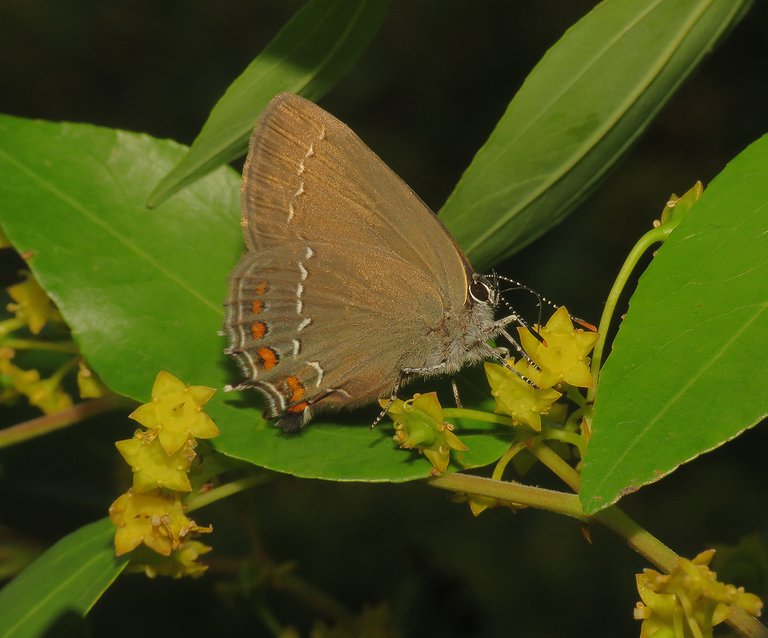 (Enlargeable)
AND THAT'S IT. WITH THIS CLOSING PORTRAIT OF THE SATRYUM ILICIS BUTTERFLY, IS TIME TO END THE POST. AS ALWAYS HERE ON HIVE, THE PHOTOGRAPHS ARE MY WORK - THE END.