Hello insect friends, meet me again @asklanbudi
On this occasion I would like to contribute some photos of caterpillars, with various angles.
I took this photo a few days in the mountainous area of ​​Aceh.
Honestly, this caterpillar is very rare for me to find, especially this one. The shape and size is very unique, the size of the caterpillar that I found was the size of an adult's index finger, with a distinctive yellow color. I think this caterpillar can be called a beautiful caterpillar.
This caterpillar can turn into a butterfly.
I tried to browse through the Wikipedia web Eagle Butterfly
is one of the most widely recognized of the three species of the head moth. Acherontia species are generally noted for the shape of the skull pattern on the thorax.
Friends, you can see some photos of caterpillars in my post below.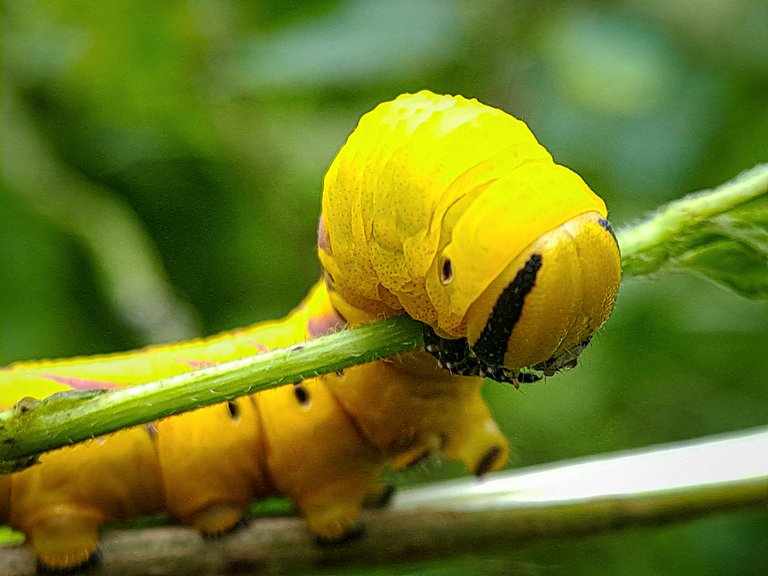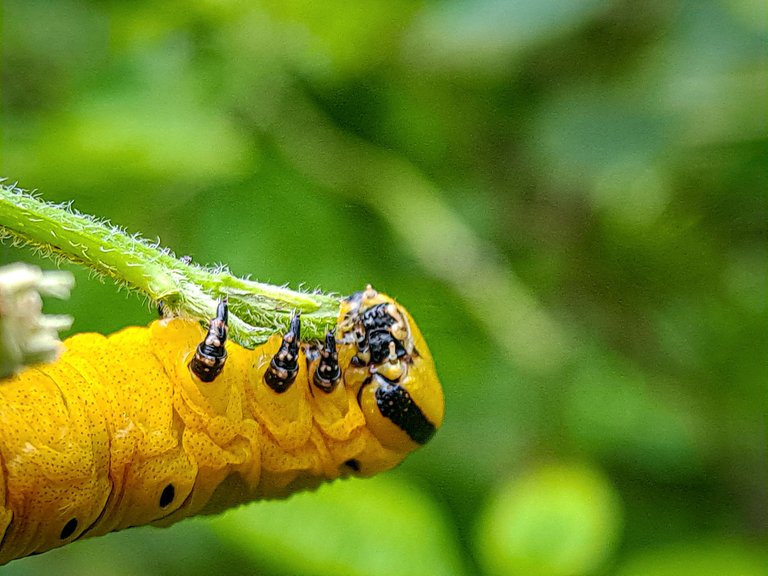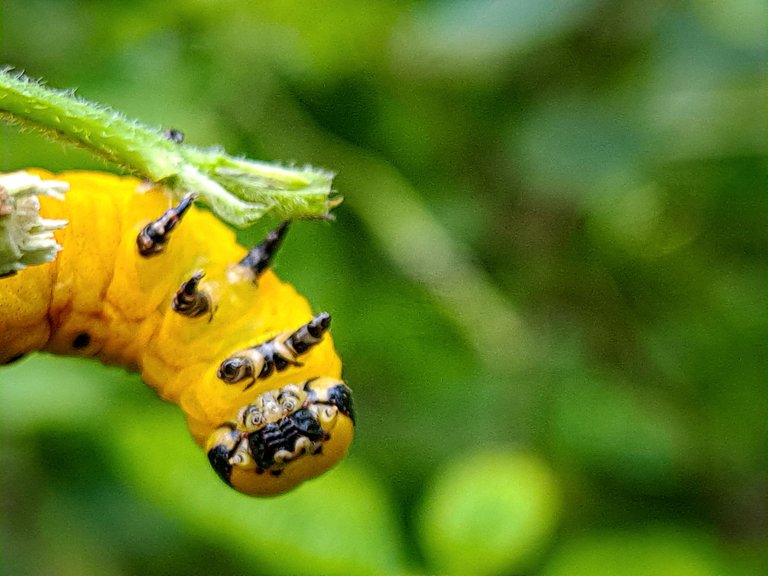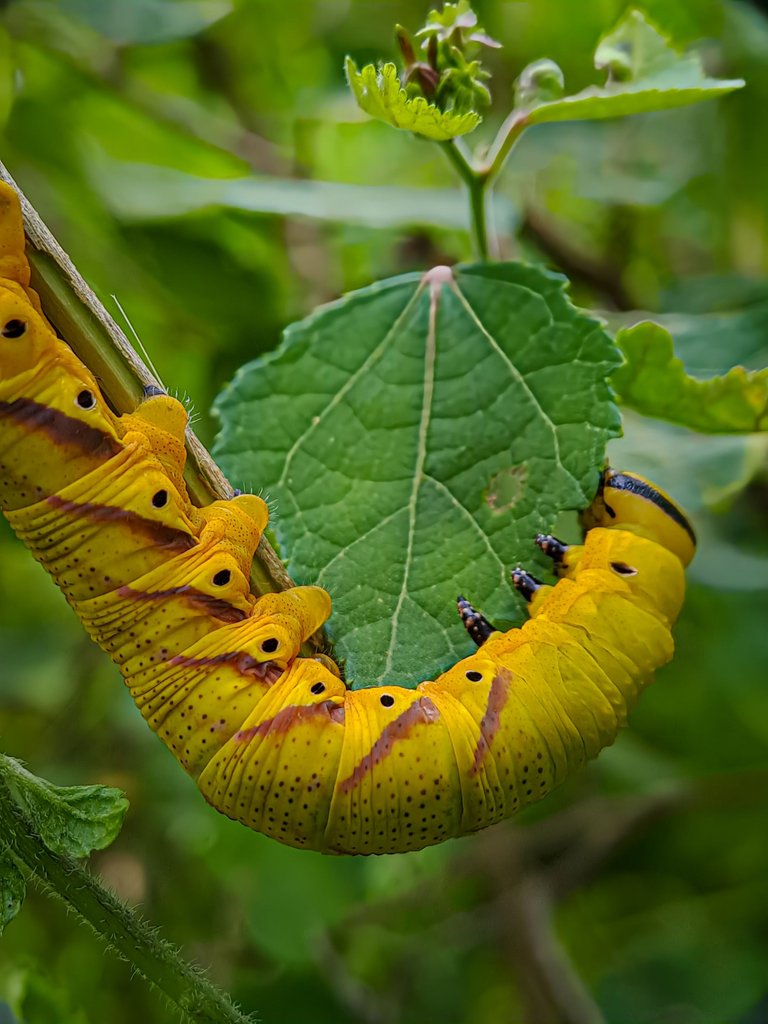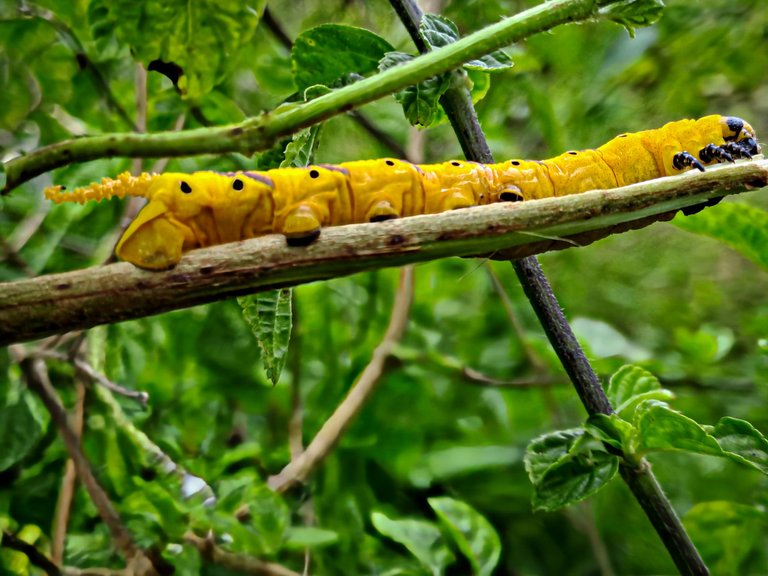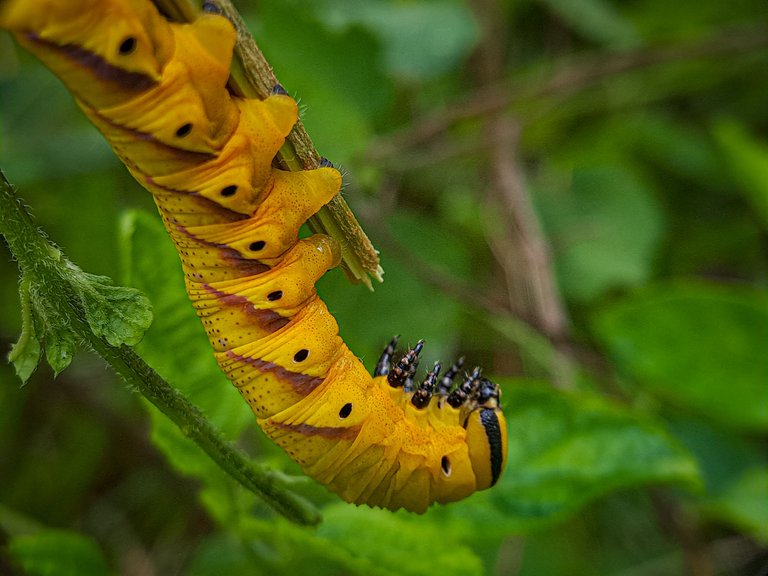 Thank you #insect friends who have visited my account hope you like it. greetings from me @asklanbudi🙏
| Location | Aceh -Indonesia |
| --- | --- |
| Camera Maker | Samsung |
| Camera Model | Samsung a33 |
| Take time | 15-00 wib |
| Flash Mode | No Flash |