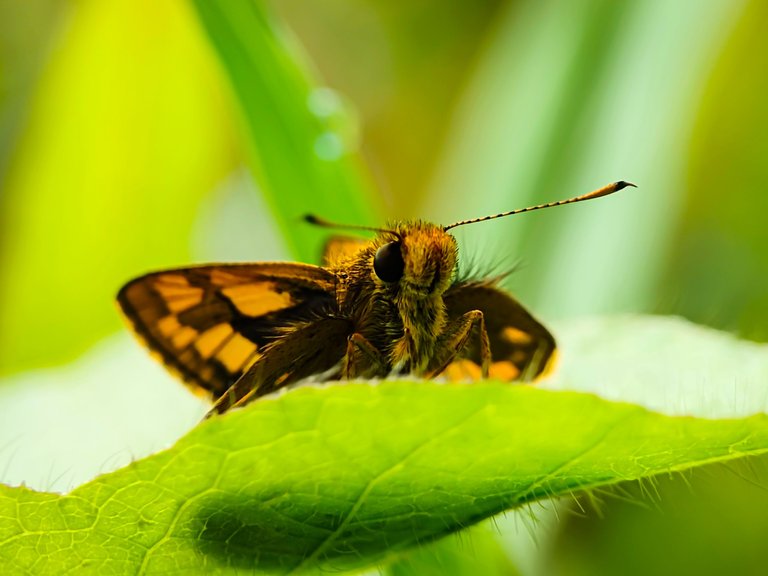 Hello Fascinating Insect Lover..
I haven't greeted you here in a long time. And today I came not alone but with some photos of beautiful yellow skipper butterflies. If you are an insect lover or hunter, I am sure you are familiar with this butterfly species. Especially when you want to take pictures of this butterfly skipper, of course you will feel a little annoyed with the actions of the butterfly skipper.
Yeah.. even though the size of the skipper butterfly is not as large as other butterflies, it is very skilled at maneuvering in the air. In fact, we might even lose track of this butterfly if we don't pay close attention to its movements.
The butterfly skipper I mean is Potanthus omaha, this butterfly species is easy to find in Southeast Asia such as Indonesia. And from my observations, they have several color variations such as yellow and brown or a combination of both. And coincidentally what I share is yellow which is certainly an interesting color to look at.
Are you curious about some of the skipper butterfly photos I mean? Here are some photos. Hope you are interested and like it. Thank you :)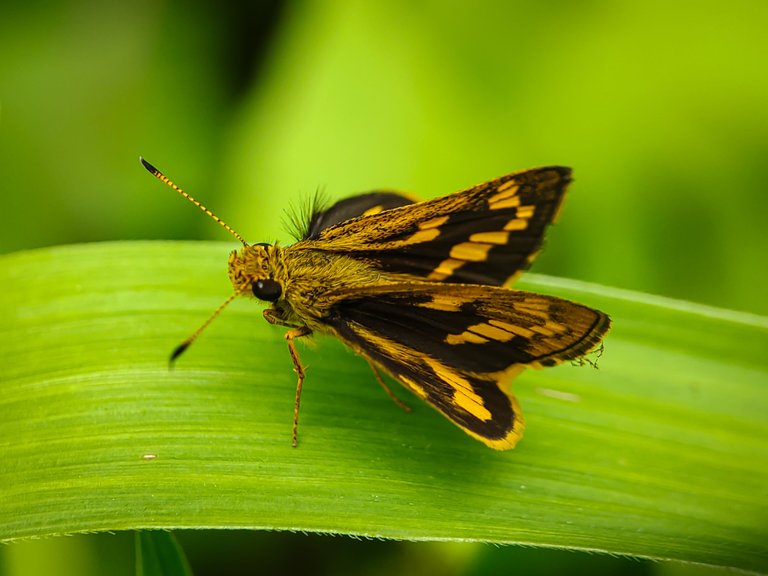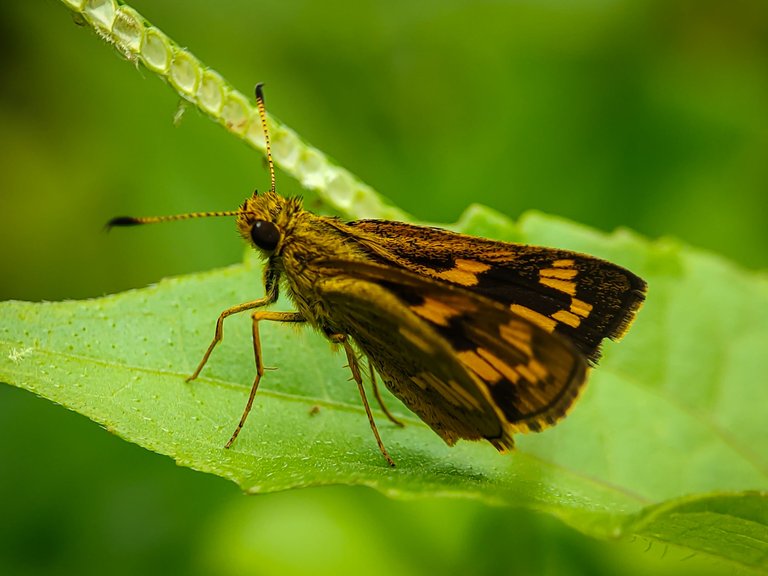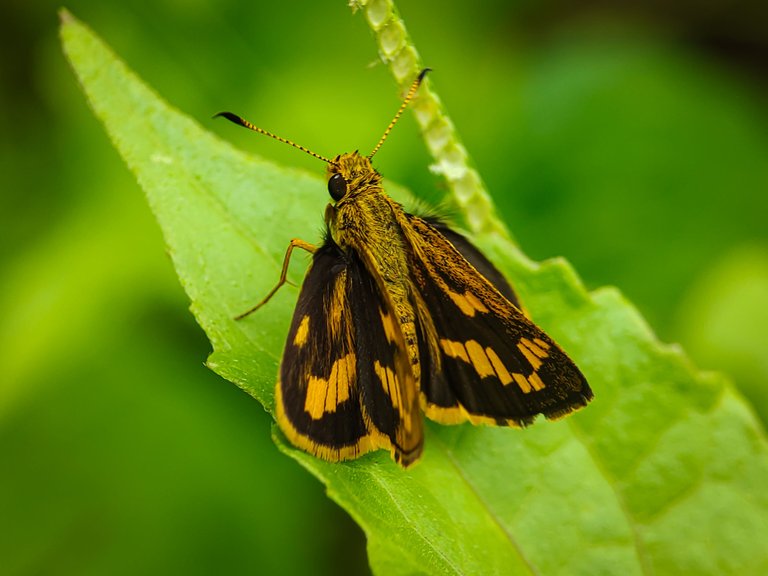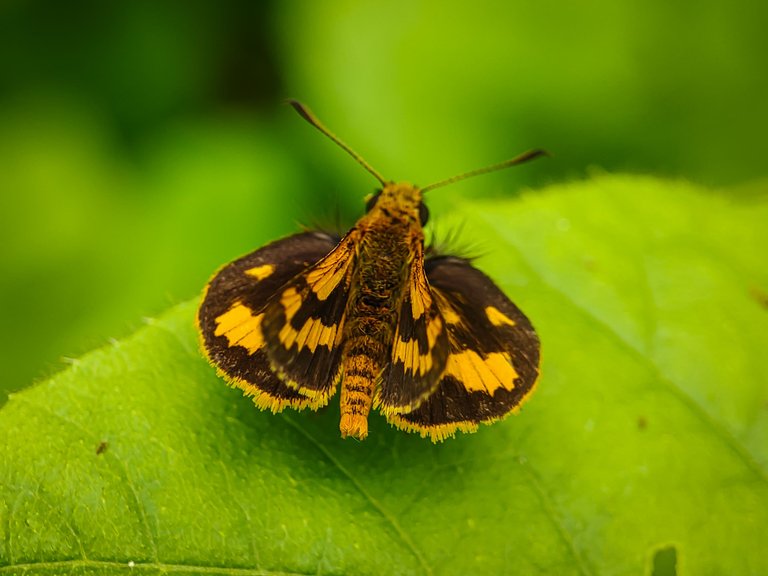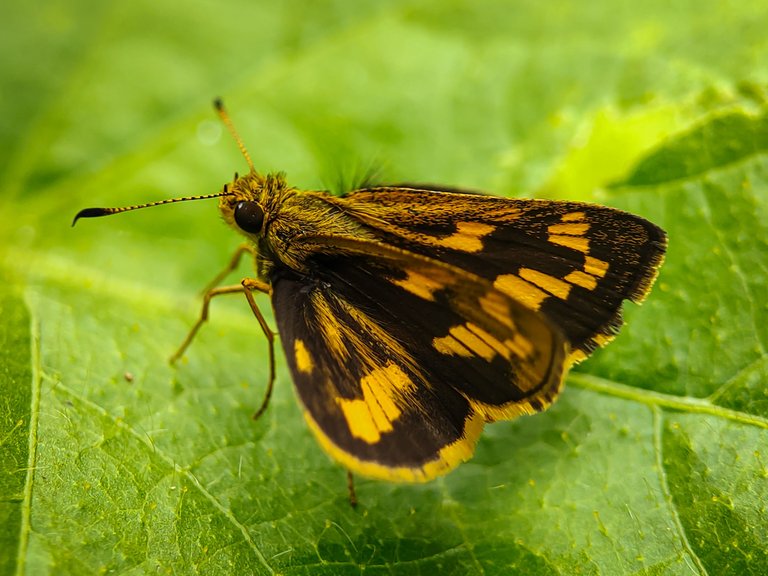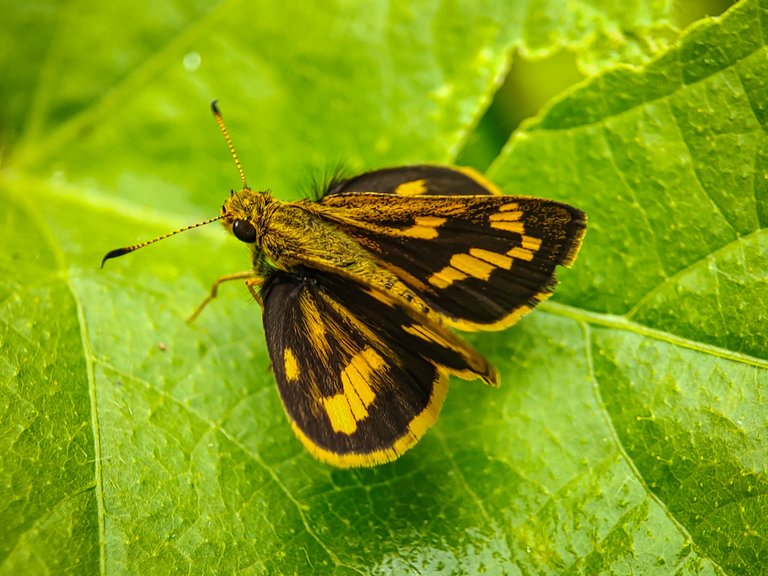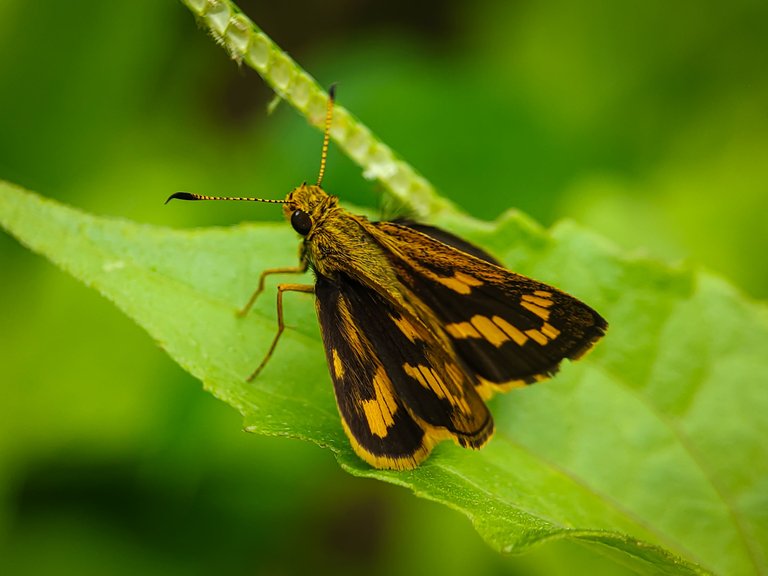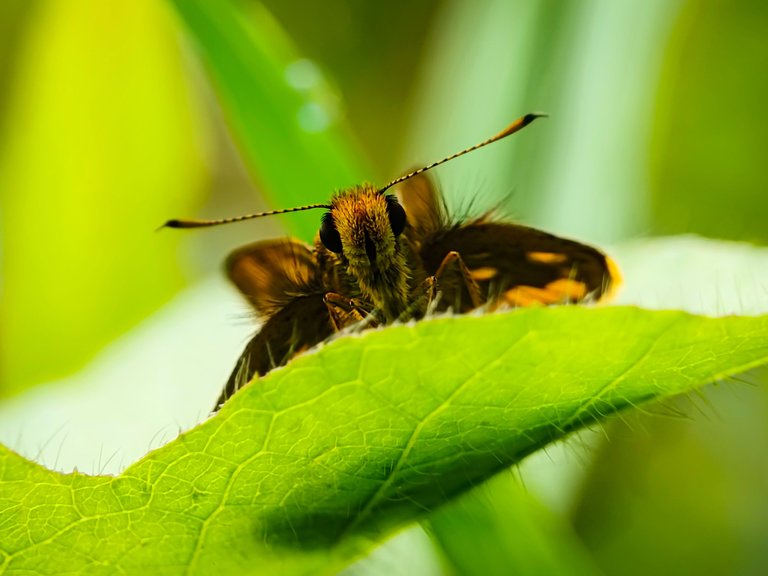 | Camera | Vivo V2040 + Macro Lens |
| --- | --- |
| Category | Insect Photography |
| Processed | Lightroom |
| Location | Tanah Luas, Indonesia |