Hello Fascinating Insect Lover..
Yesterday at around 16.00 Western Indonesia time, a friend of mine and I went hunting for insects to a chili garden area owned by a resident of Blang Pante village, Paya Bakong, North Aceh, Indonesia. And there I found several species of insects. But unfortunately some insect species are very wild and it made it difficult for us to take photos. Until finally I managed to get a grasshopper and managed to photograph it perfectly.
As for the grasshopper species I photographed, it looks like Locusta migratoria, which is a species of grasshopper that is widespread in the world and of course even this grasshopper is not difficult to find in Southeast Asia such as in Indonesia.
In terms of appearance, this grasshopper has a dominant color of light brown. The brown color starts from the antennae, eyes, body wings and legs. Meanwhile, below I have uploaded some photos of the grasshoppers I mean. I hope that you will be interested and like it. Thank you :)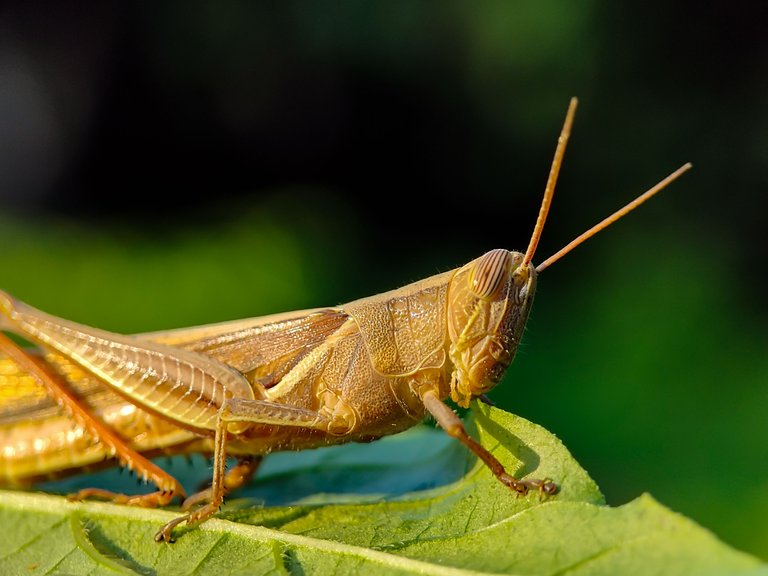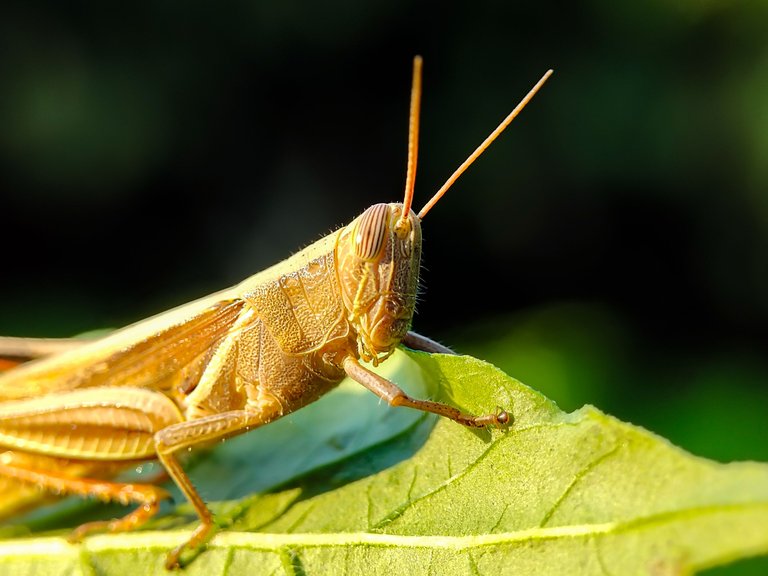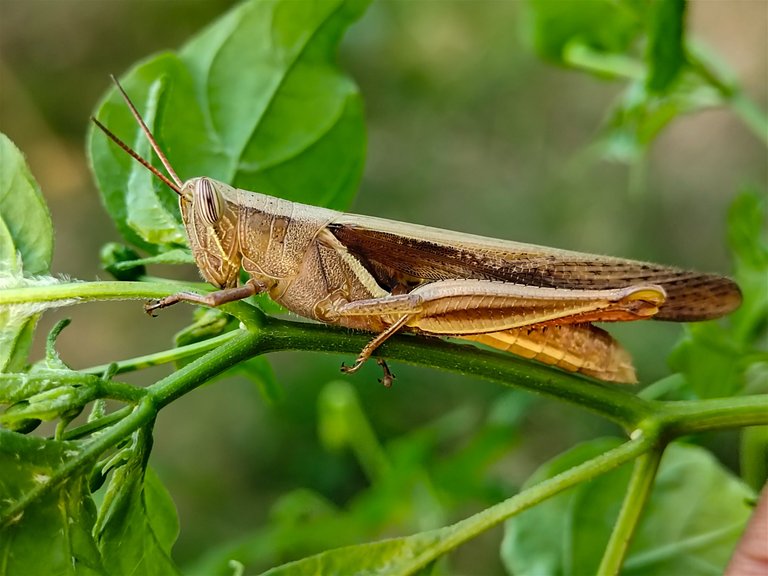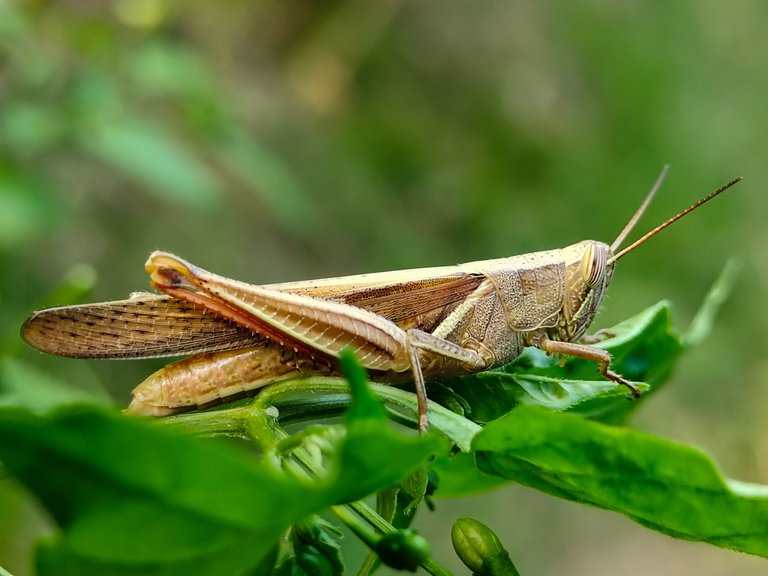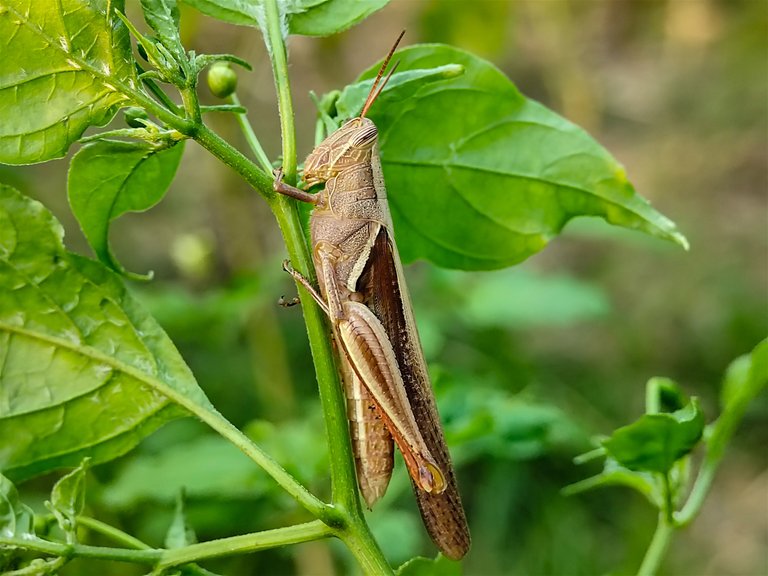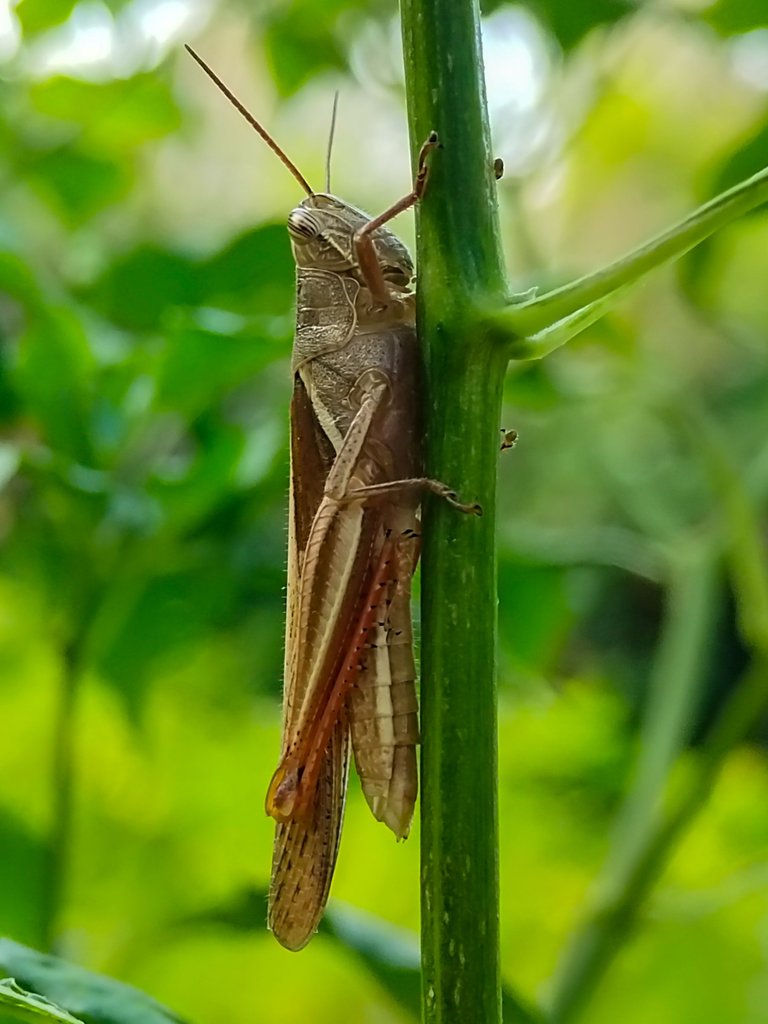 | Camera | Vivo V2040 + Macro Lens |
| --- | --- |
| Category | Insect Photography |
| Processed | Lightroom |
| Location | Paya Bakong, Indonesia |