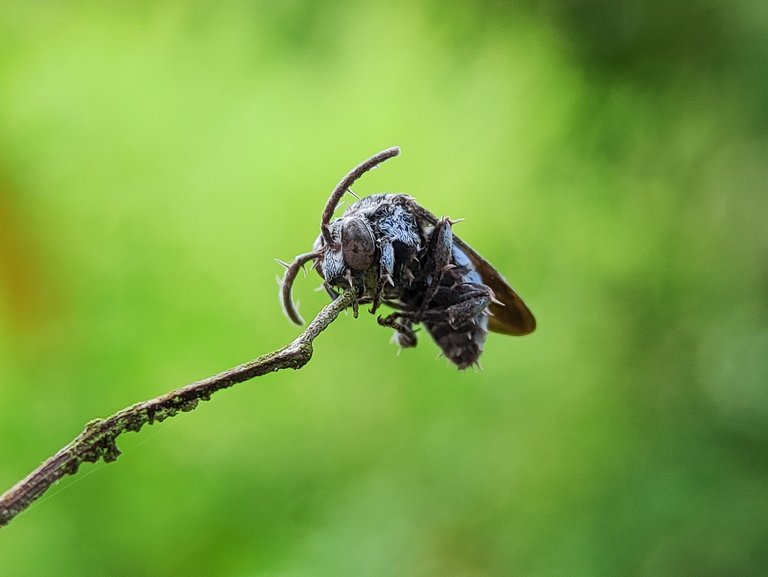 This neon cuckoo bee (Thyreus nitidulus) was perched on a dry twig when I noticed it yesterday. I initially thought the bee was still alive, but it has clearly become a "zombie."
You may be wondering what caused this bee to mutate into a zombie. According to the articles that I read (13 Fascinating Photographs Of Cordyceps And The Killer Fungus' Insect Hosts and Zombie Wasp Pictured After Parasitic Fungi Took Over Its Body), there is a kind of fungus classified in the genus Cordyceps that reproduces by infecting various insects, including ants, wasps, bees, and others.
The Cordyceps fungus spores swiftly disperse and infect the insect's brain. Subsequently, the fruiting body (basidiocarp) of the fungus emerges from the infected insect's body and typically resembles thorns that spread across the body. Unfortunately, the cordyceps spores will explode and infect any nearby insects of the same species if they come into contact with the afflicted insect.
One of the victims of the zombie fungus is this beautiful neon cuckoo bee. What a shame!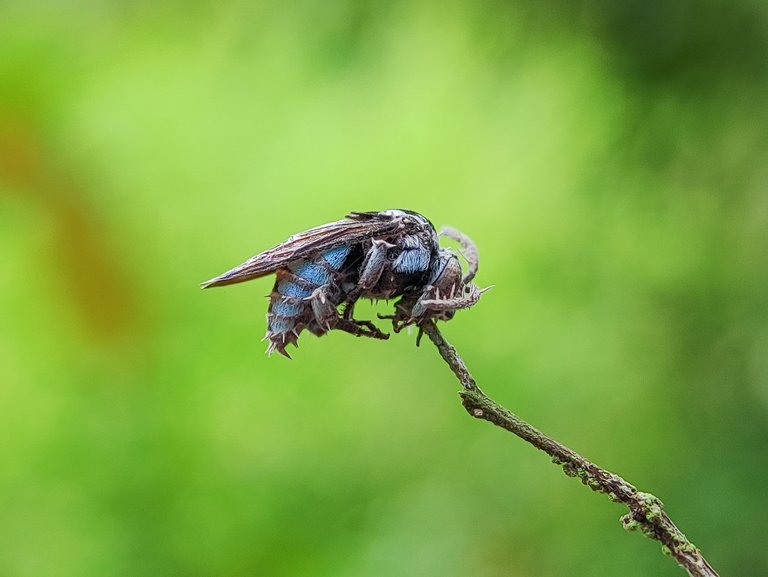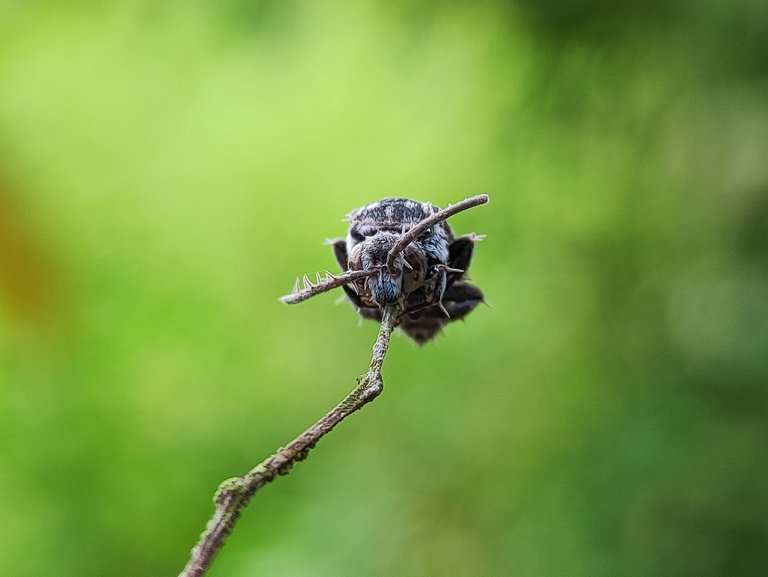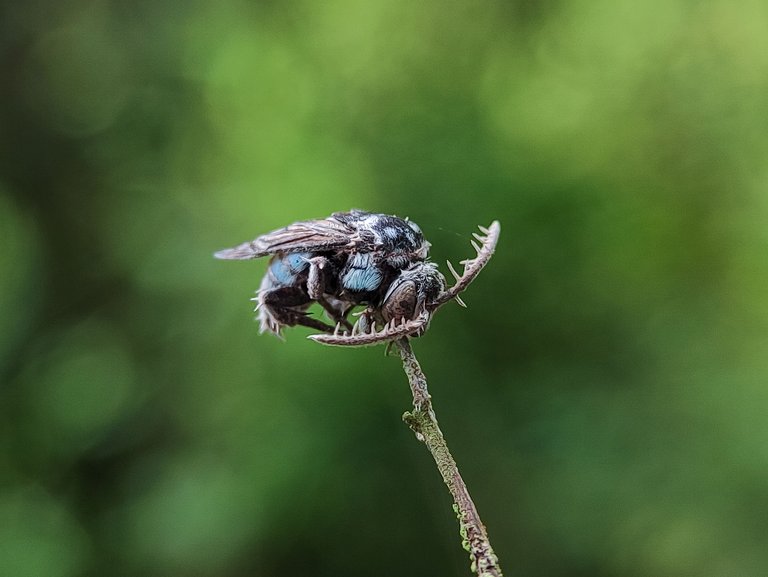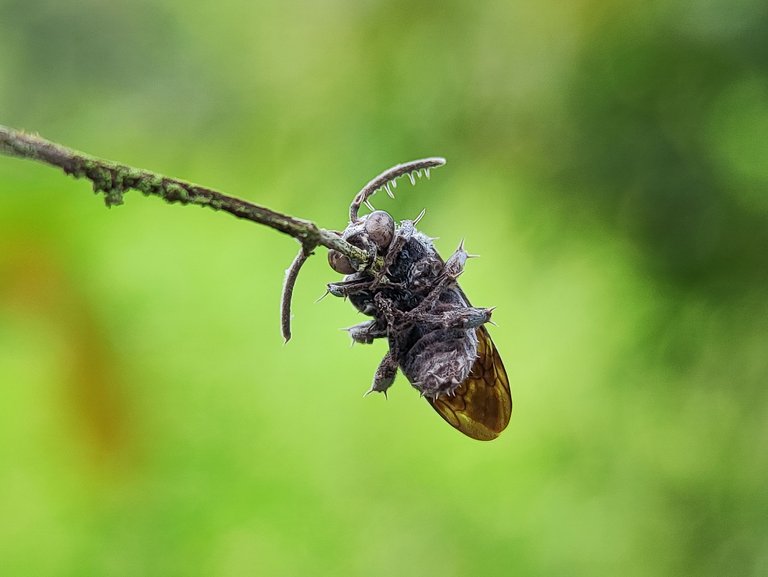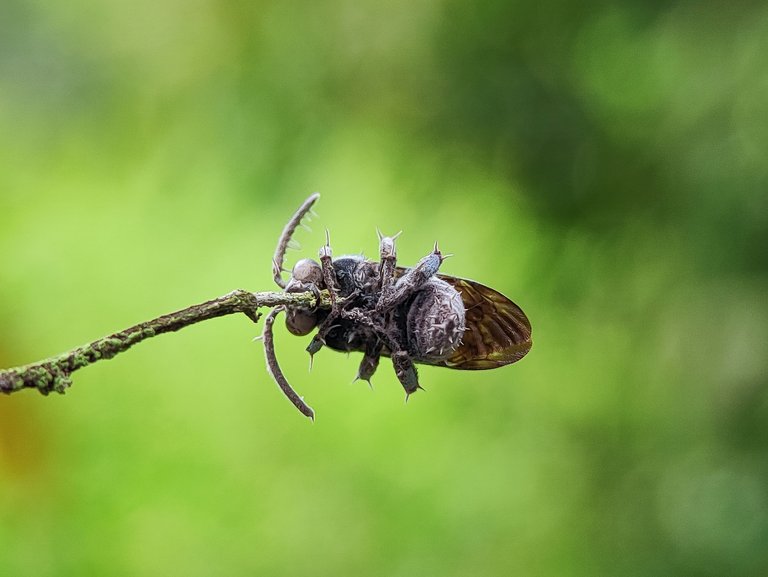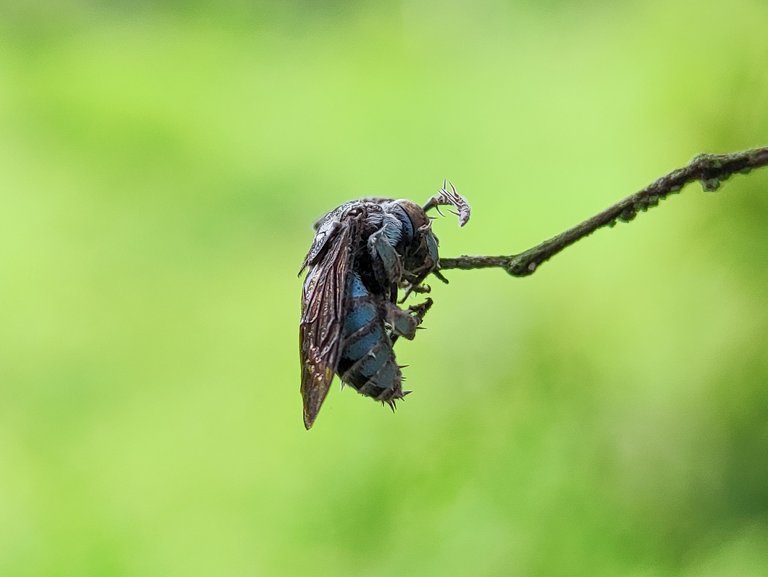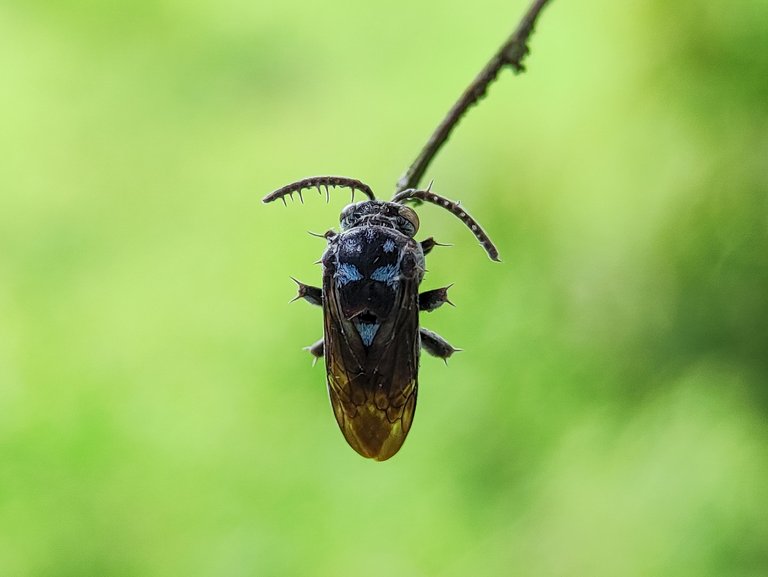 ---
All of the images here are my own work, taken with Xiaomi POCO NFC smartphone and an assembled external macro lens.