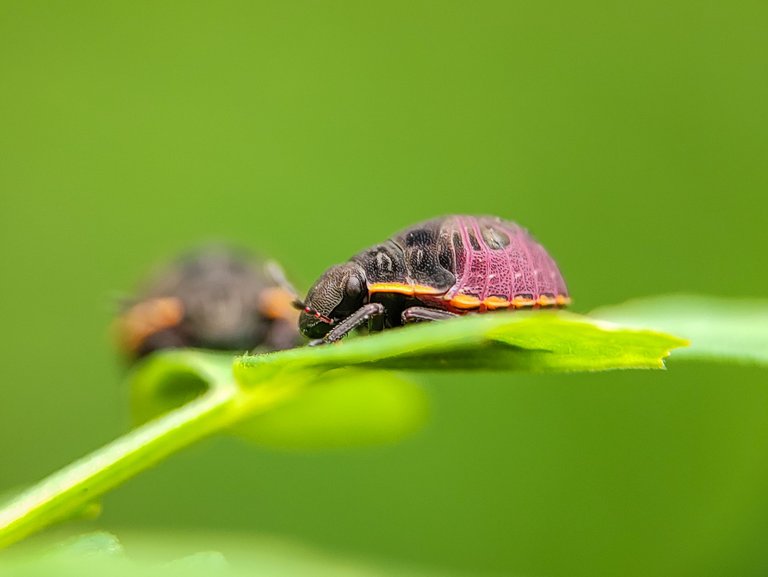 Hey everyone! Today I want to share some macro shots with the Fascinating Insects community.
This is a pair of reddish-brown shield bugs that I found in a bush near my son's school. Look at their shields! The texture is very similar to turtle shields. They emit a foul odor that stings the nose quite badly. That was enough for me to identify that they were stink bugs belonging to the Pentatomoidea family (Leach, 1815).
What are they doing? I think they are getting ready to mate. Oh no! I must have disturbed their happiness. I wish they will after I'm gone.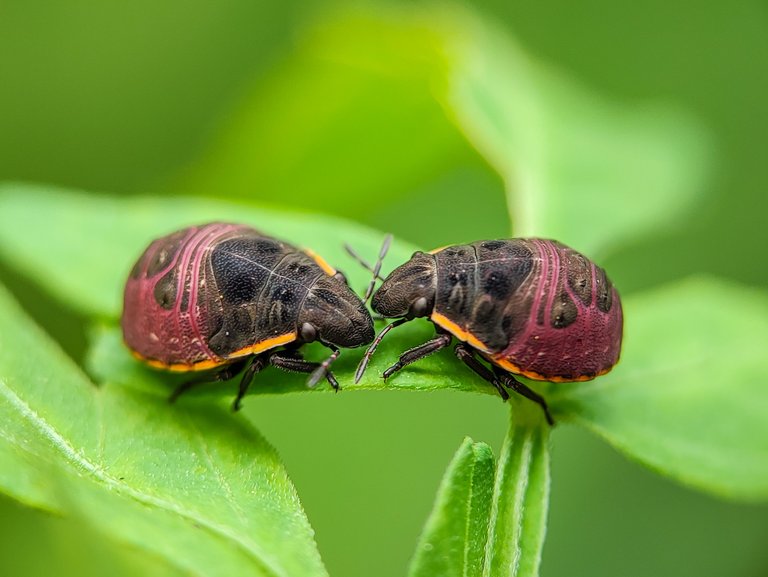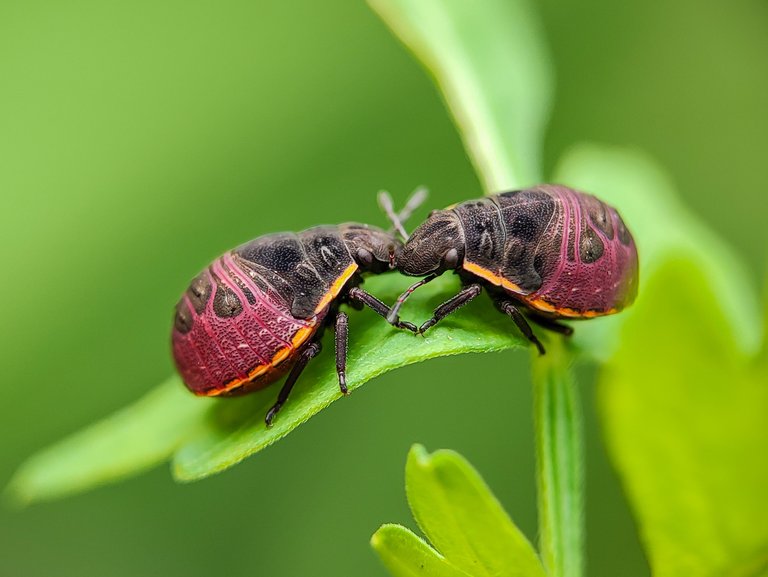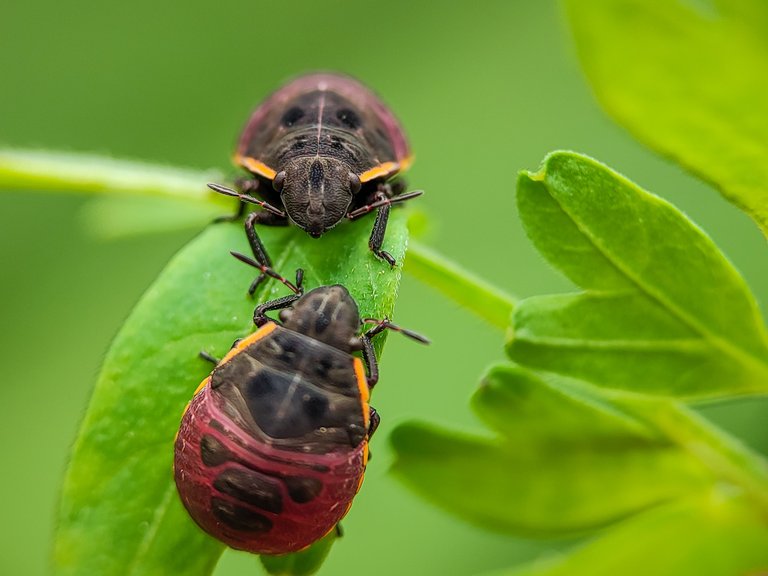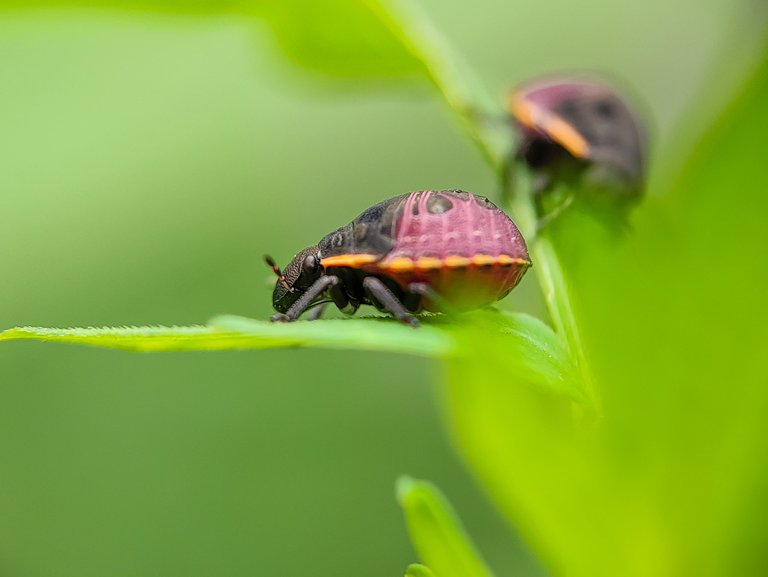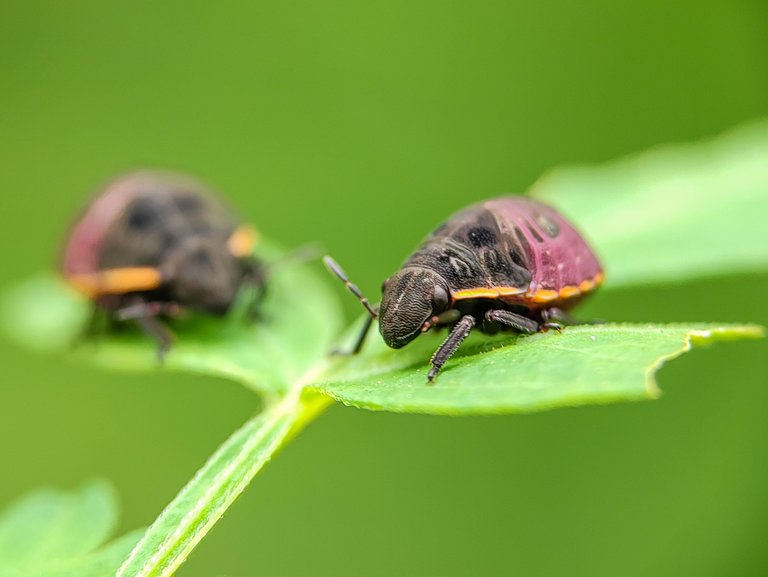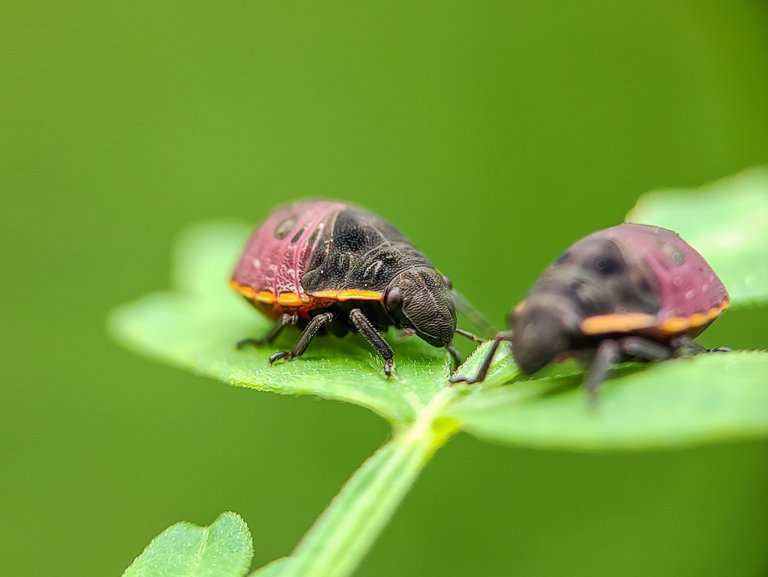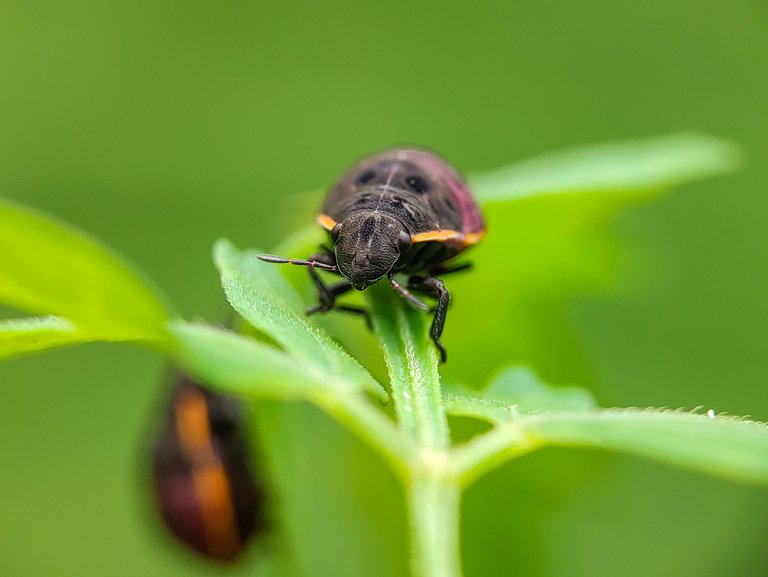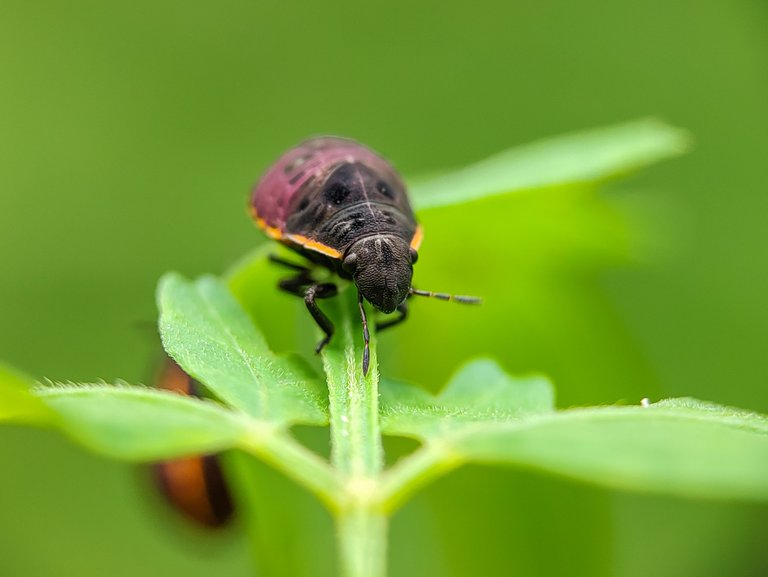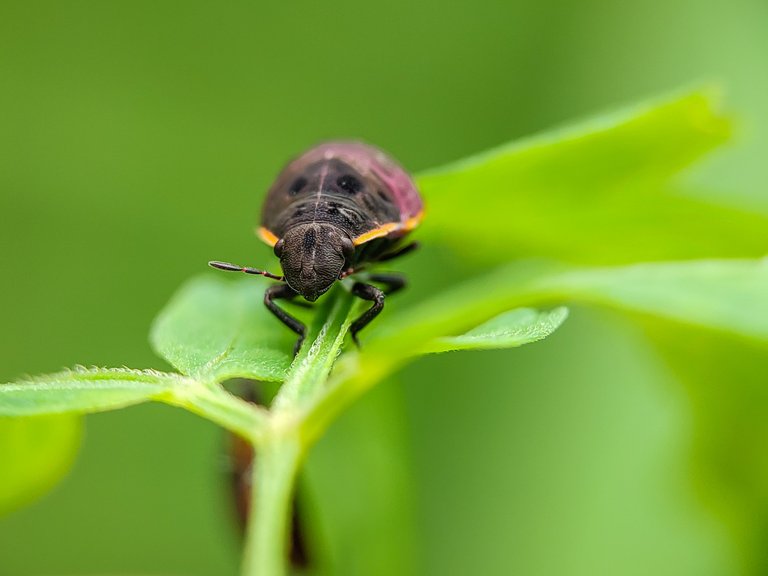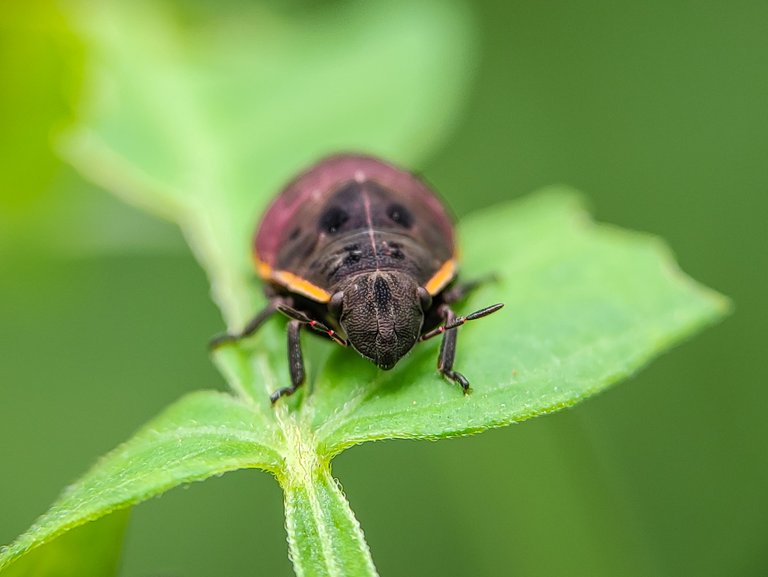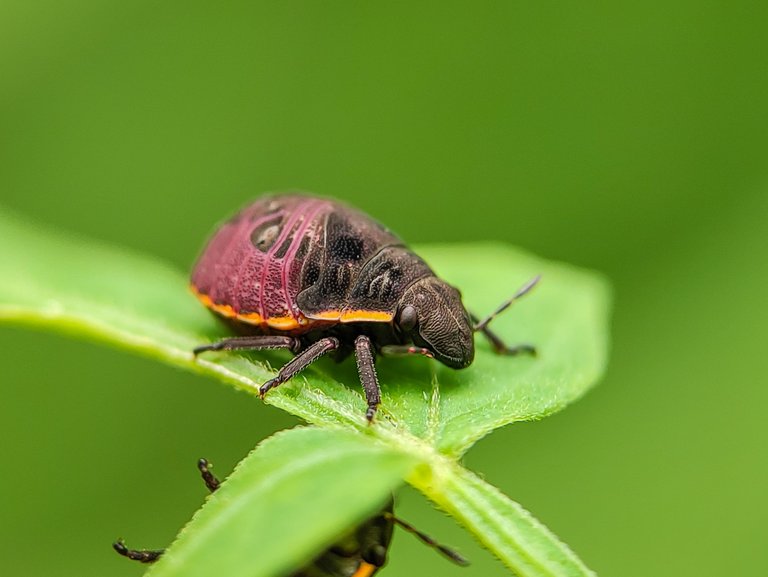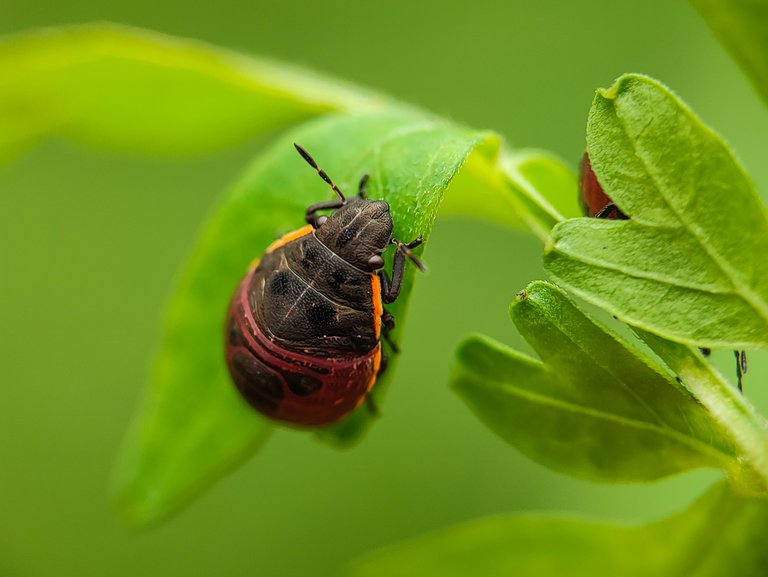 | Camera | Xiaomi Poco X3 NFC Smartphone |
| --- | --- |
| Lens | External Macro Lens 20mm |
| Category | Animal Photography |
| Processed | Mobile Lightroom |
| Location | Lhokseumawe, Sumatra, Indonesia |
| - | - |