I'd like to share some macro pics with the Fascinating Insects community.
Last January, I took these photos in two different locations. One of my interests is photographing the behavior of jumping spiders, and if I ever had the chance to meet one, I would not pass it up. Despite the fact that photographing jumping spiders is difficult, I enjoy it.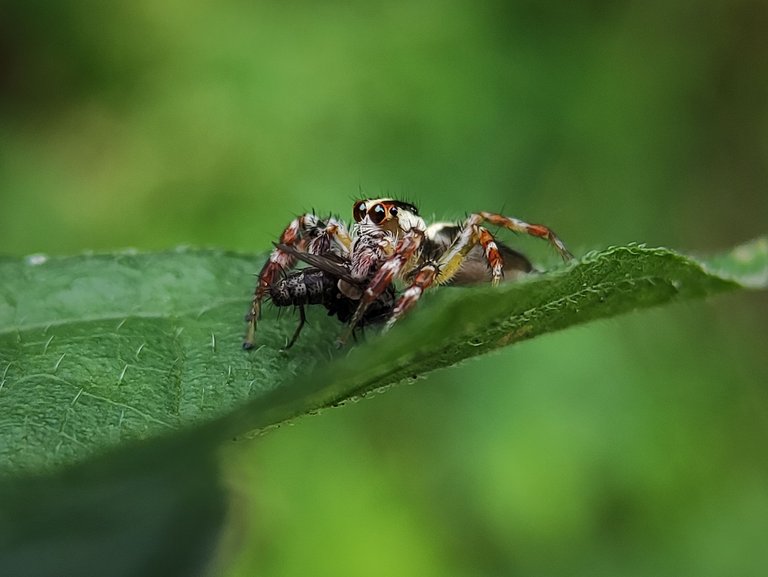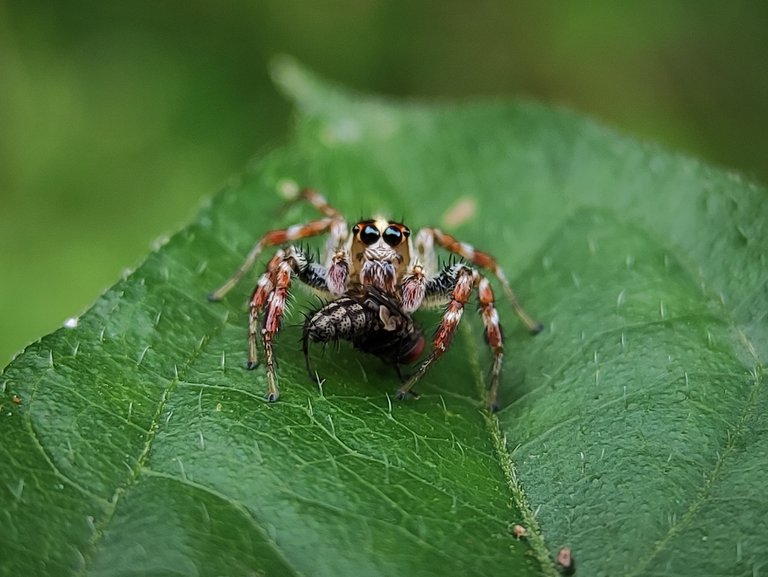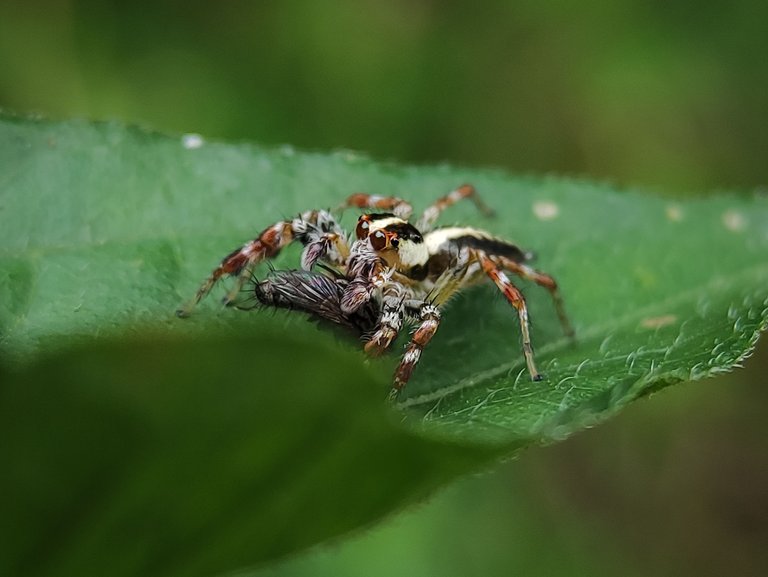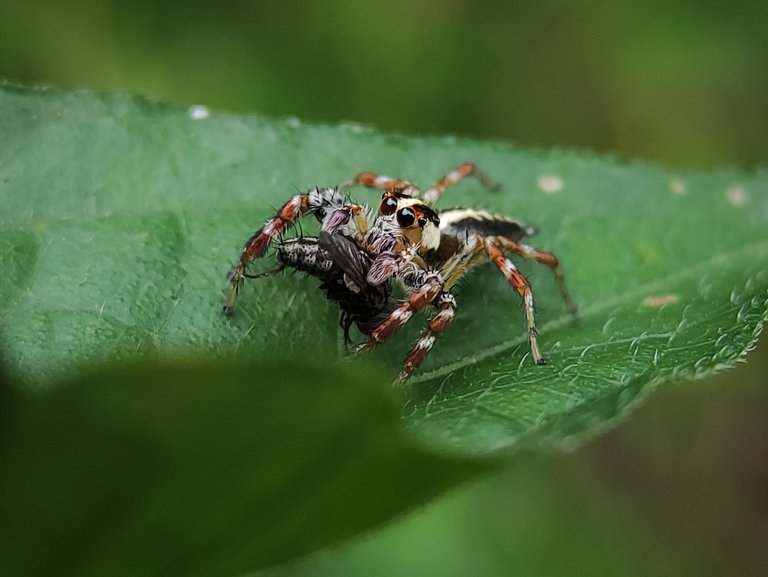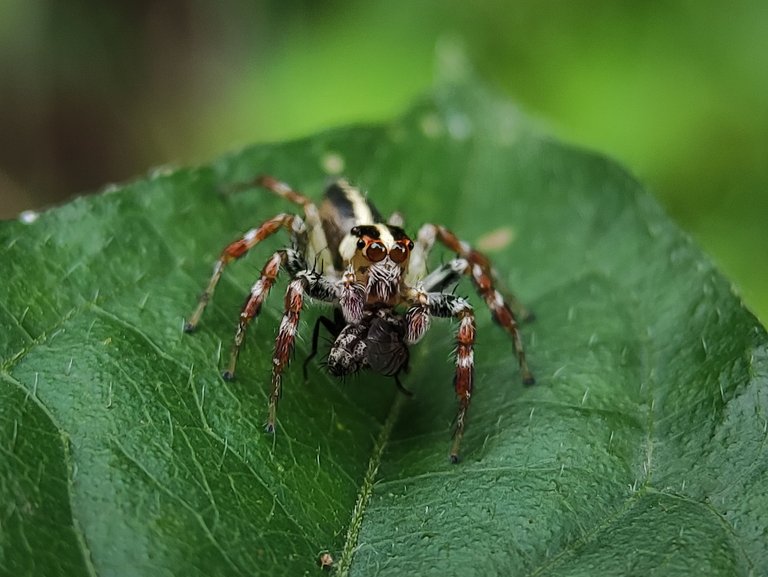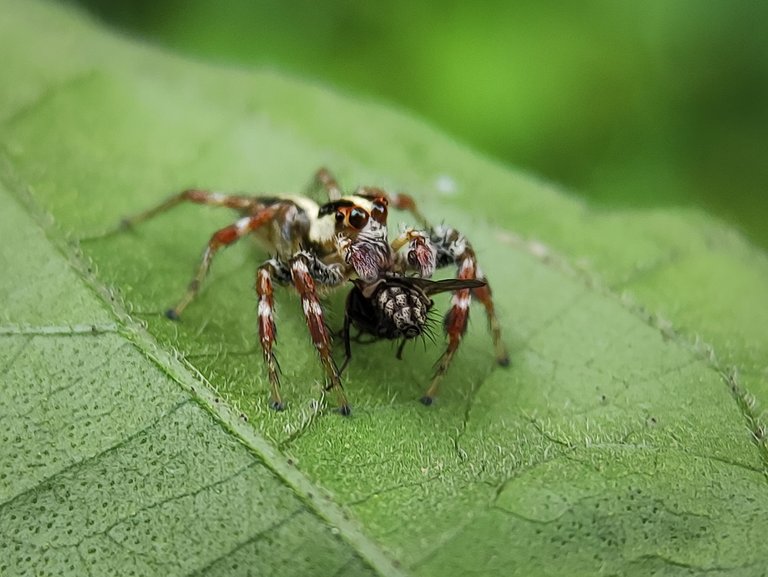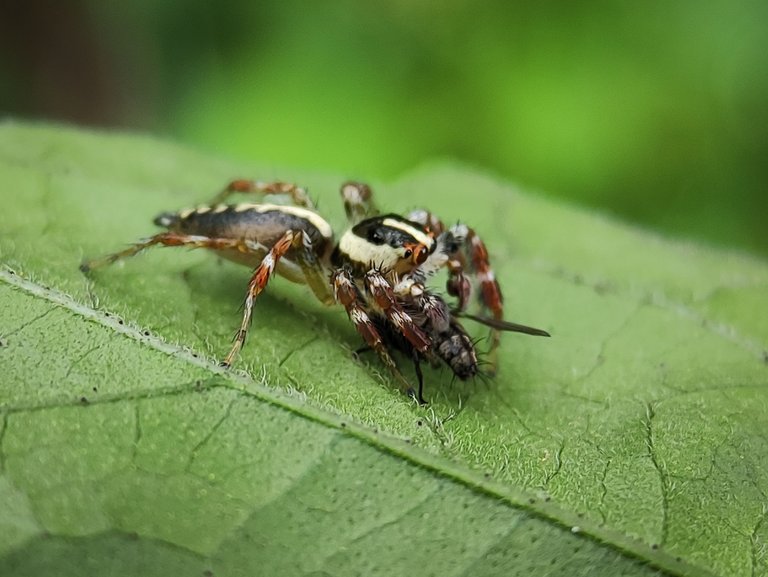 The first is the multi-Colored Phintella. This is a jumping spider belonging to the genus Phintelloides. Even though it was so small, there was no denying that it was a dangerous predator. As you can see, a flesh fly has become its prey. And, like most jumping spiders, it will never let go of its prey, despite the fact that there are other perils in its path.
---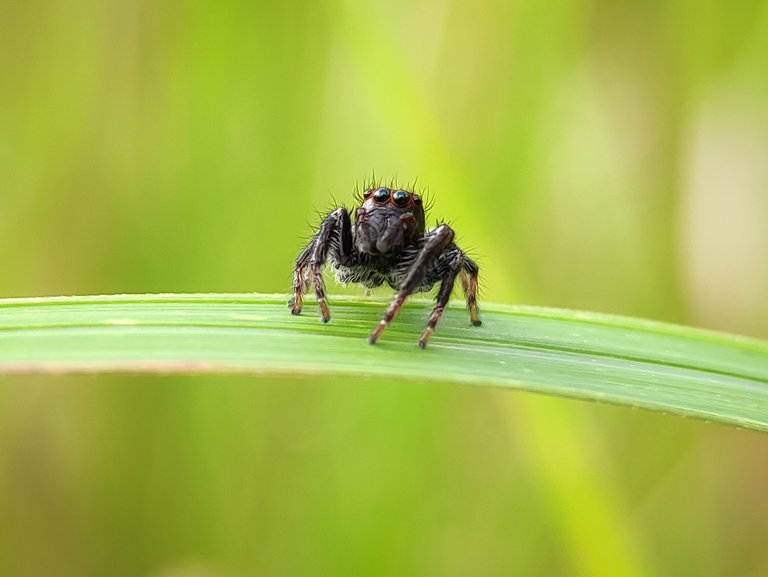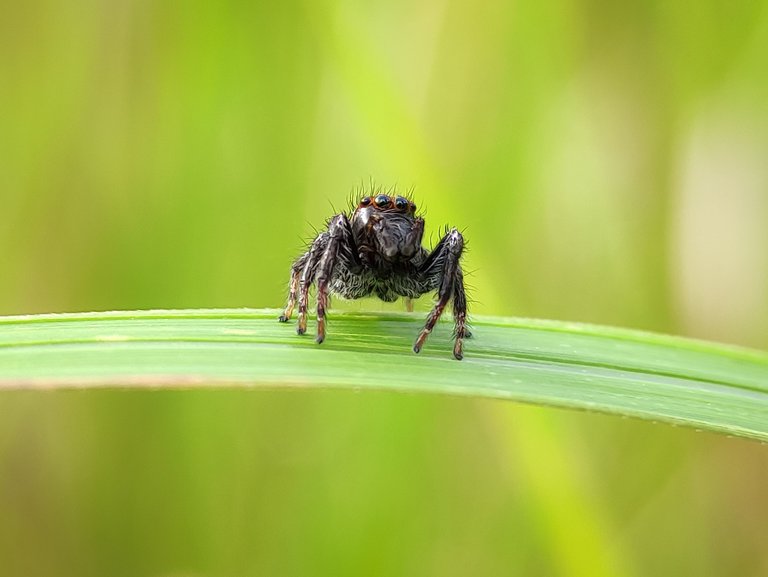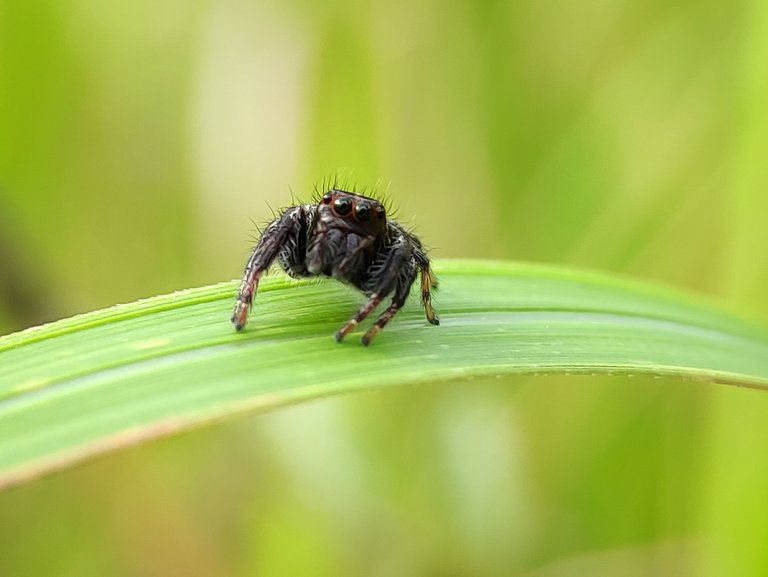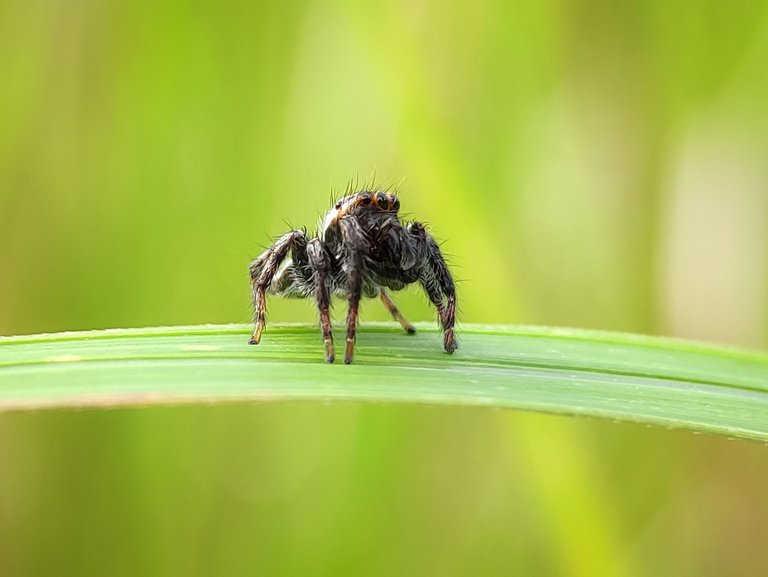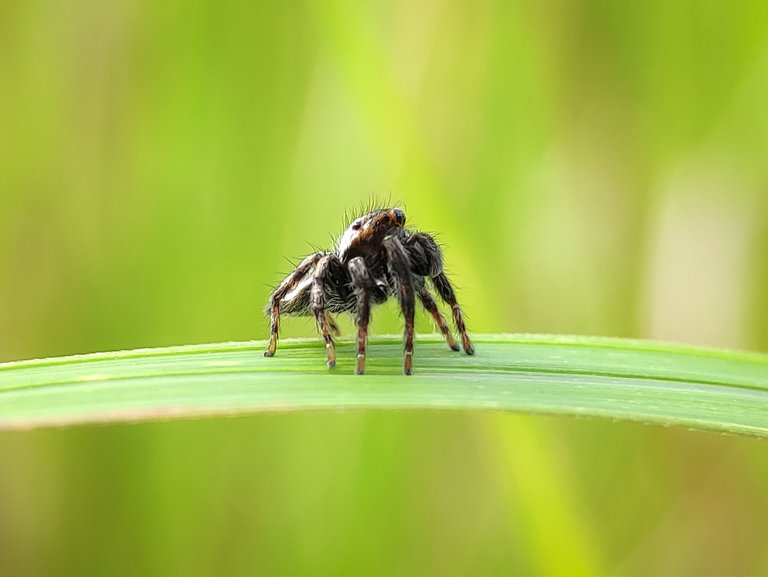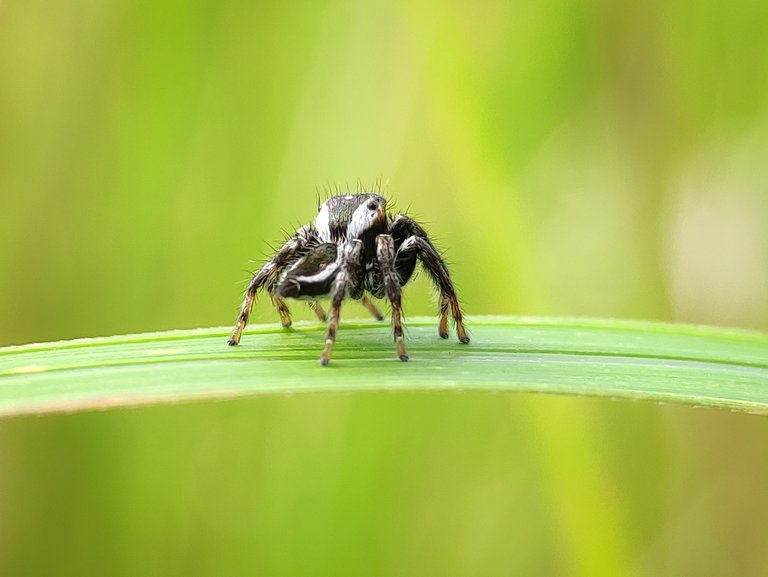 On the other hand, I captured a Phanias jumping spider (Phanias albeolus) crawling through the grass. This jumper is also small, like the multi-Colored Phintella. What was it doing in that place? I believe it is also sniffing for prey. There were a lot of insects in the meadow that it could easily kill in one bite.
---
Thank you for stopping by 🙂
---
| Camera | Xiaomi Poco X3 NFC Smartphone |
| --- | --- |
| Lens | External macro lens |
| Category | Animal Photography |
| Processed | Mobile Lightroom |
| Location | Lhokseumawe, Sumatra, Indonesia |
| - | - |