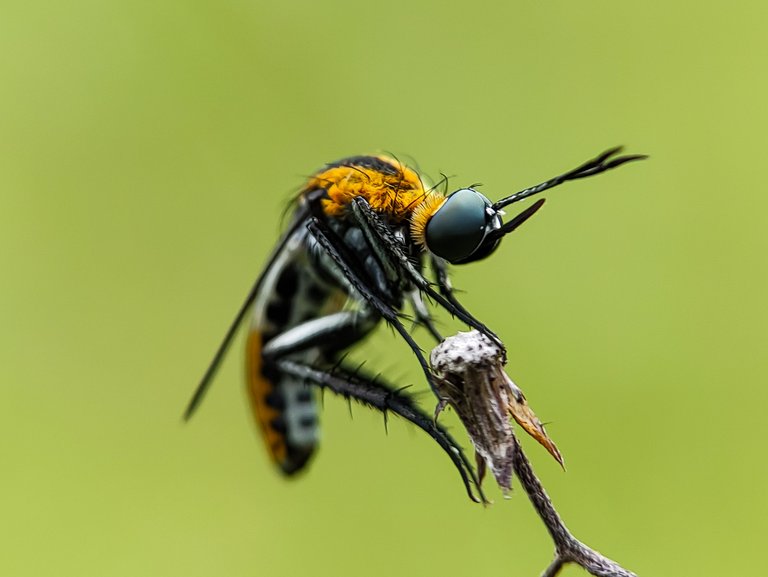 A while ago, I saw a Hiveian posting this fly. At that time, I was wondering if this species existed in the area where I live because during the time I went insect hunting, I never saw it. It was a fly with a unique shape because it resembled a mosquito.
Finally, yesterday the opportunity came to me. I found this fly around the hills of Blang Mangat, Lhokseumawe.
It's Toxophora maxima, a species of bee fly belonging to the family Bombyliidae. This fly is one of the insect pollinators because it feeds on nectar and weed flower pollen.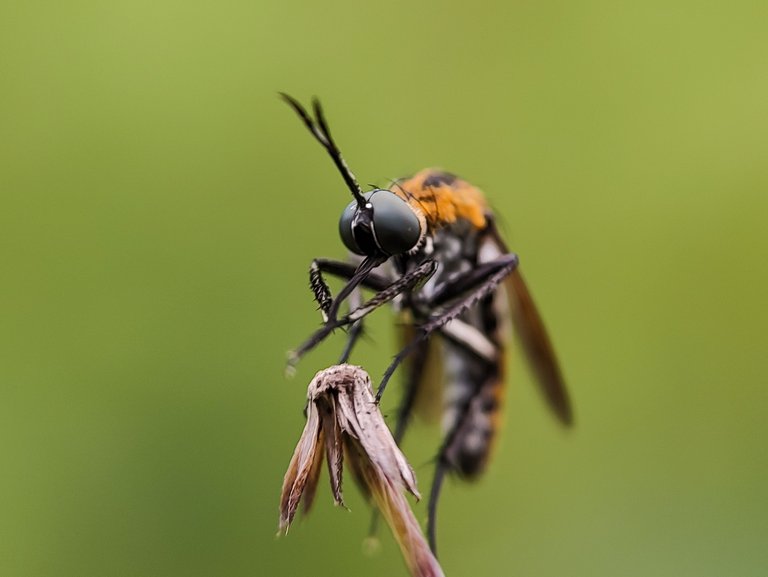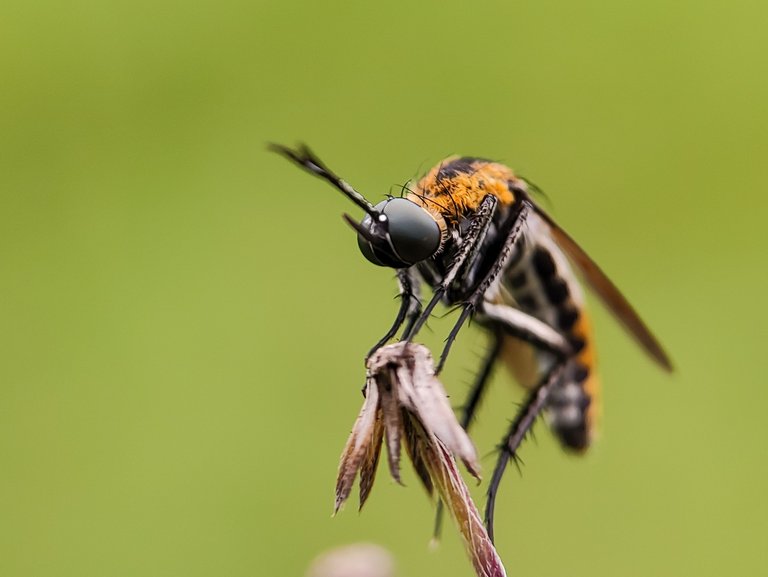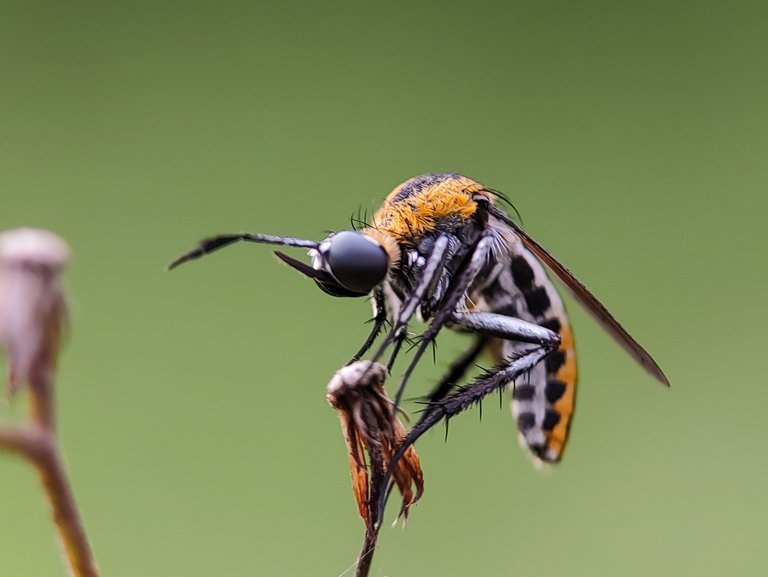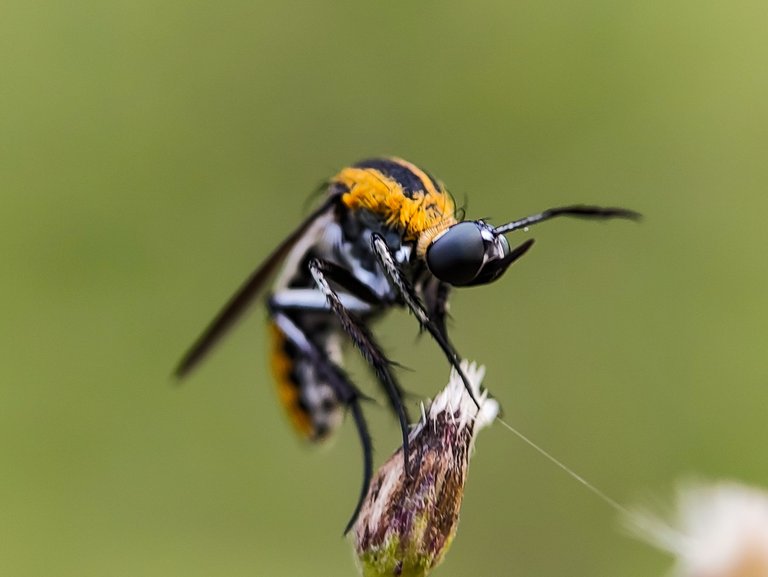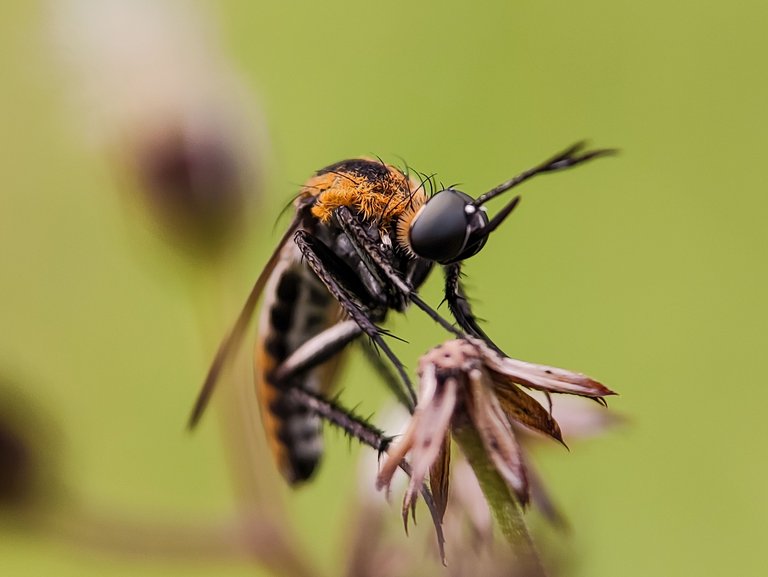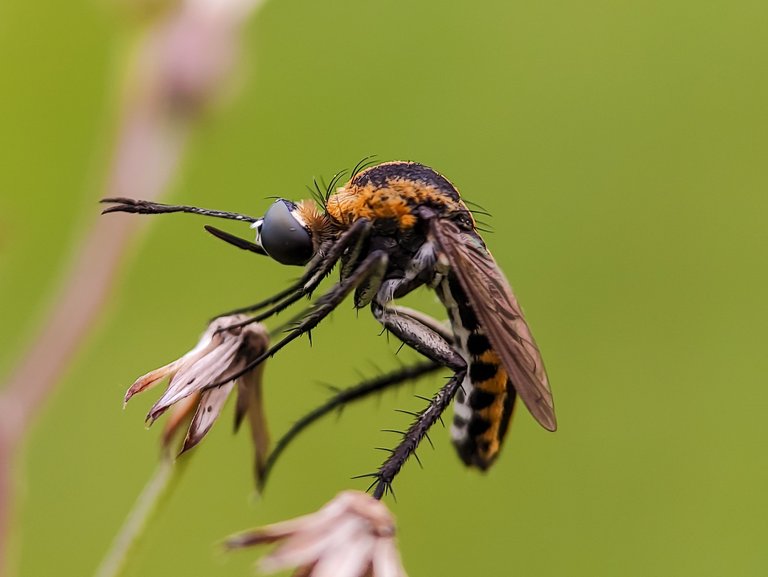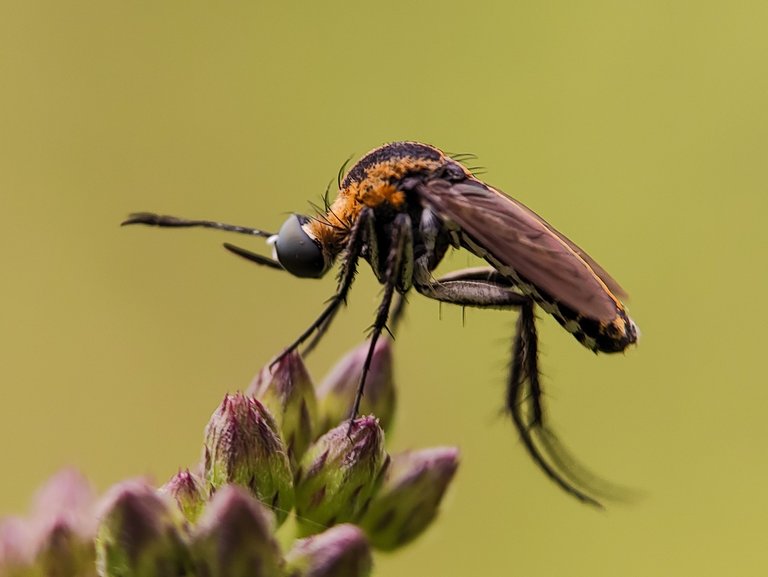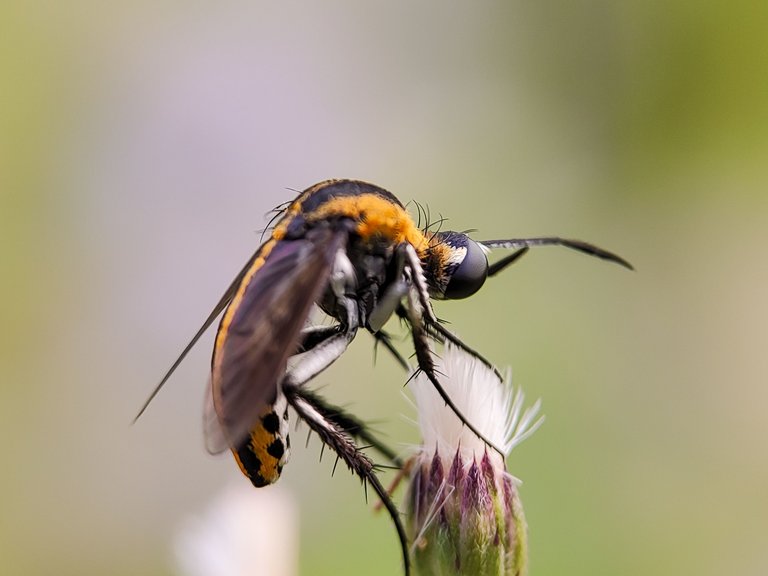 | Camera | Xiaomi Poco X3 NFC |
| --- | --- |
| Lens | External Extreme Macro 20mm |
| Category | Animal Photography |
| Processed | Mobile Lightroom |
| Location | Lhokseumawe, Aceh, Indonesia |
| - | - |