These photos were taken in the vicinity of Blang Kulam's twin waterfalls, a natural tourist attraction in Sidomulyo village, North Aceh.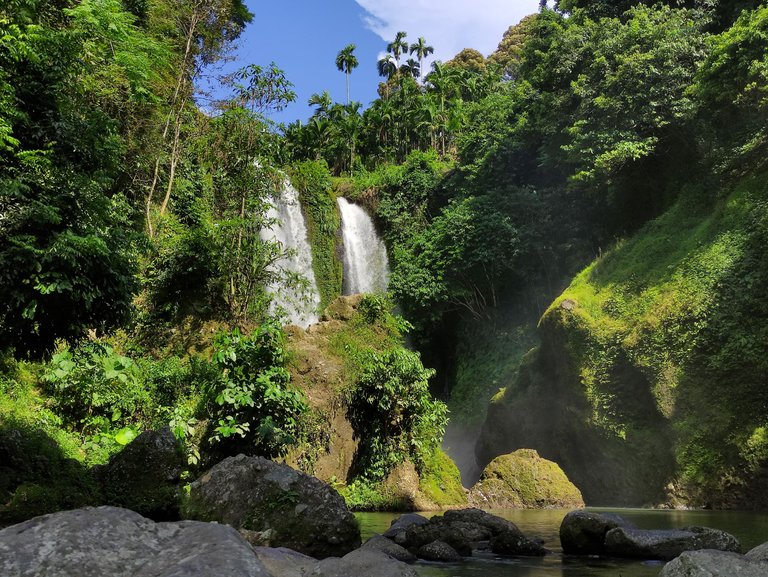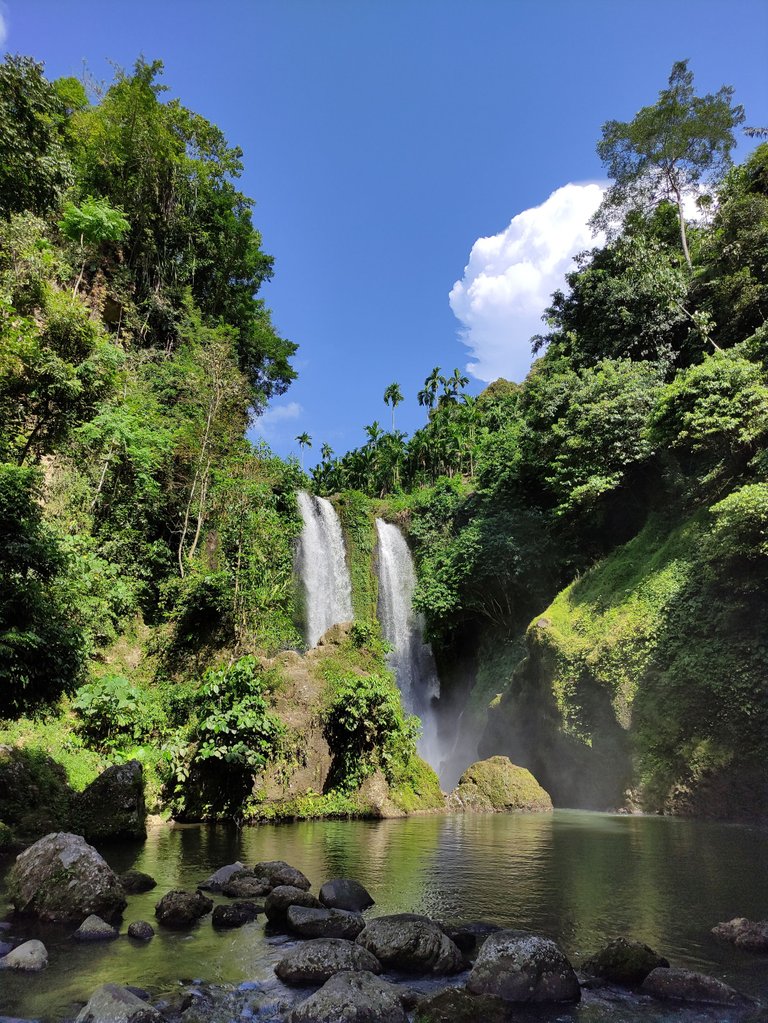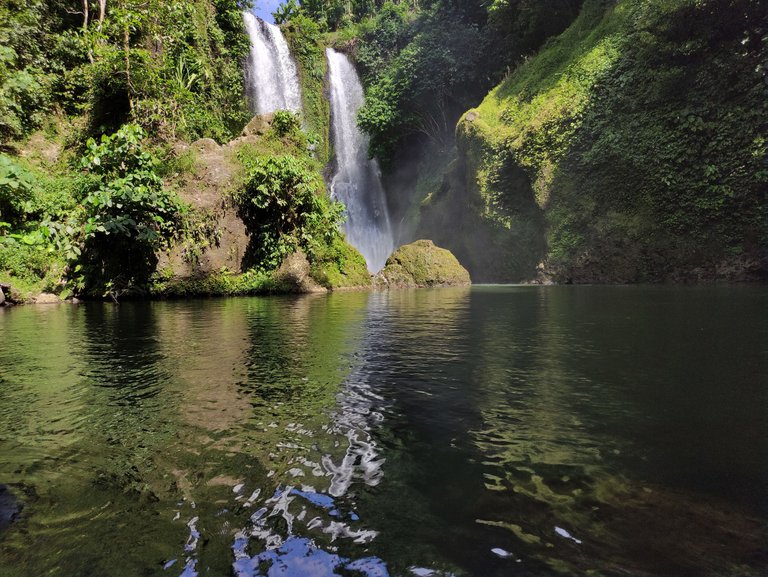 Many damselflies, with their unusual hues, flutter low but quickly across the river's surface. They occasionally perch on the rocks protruding above the water's surface for a brief duration before flying back and forth.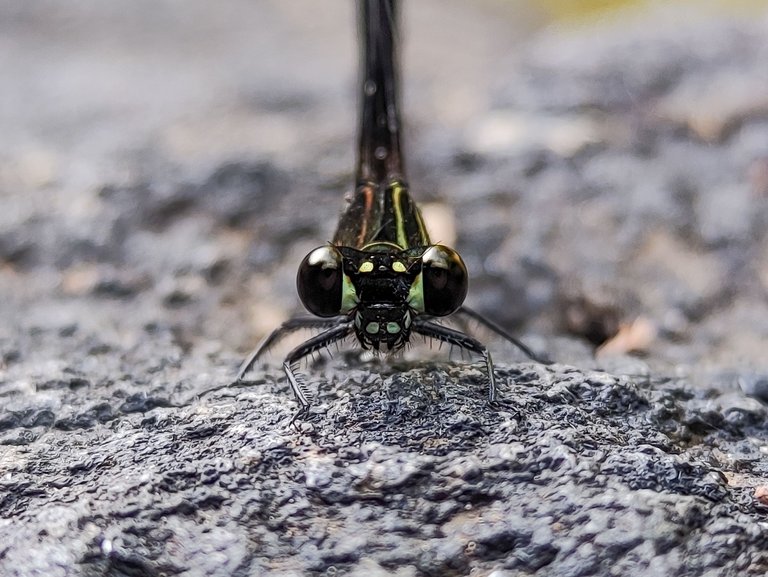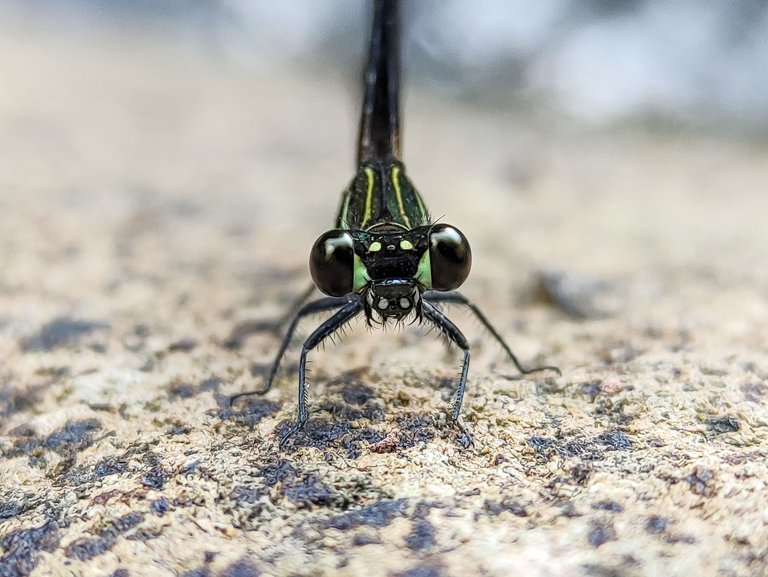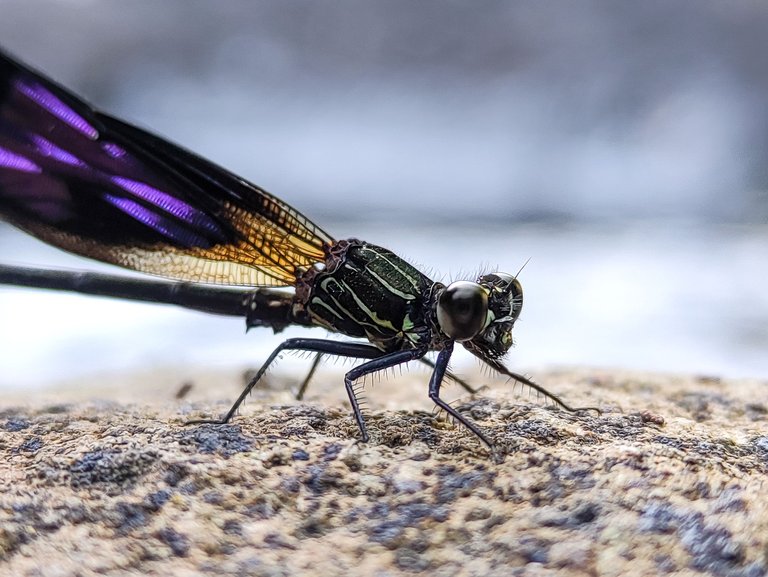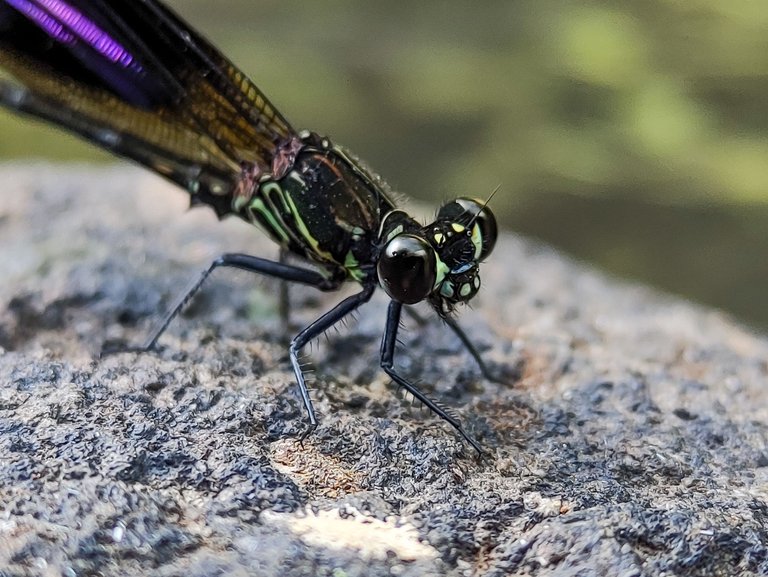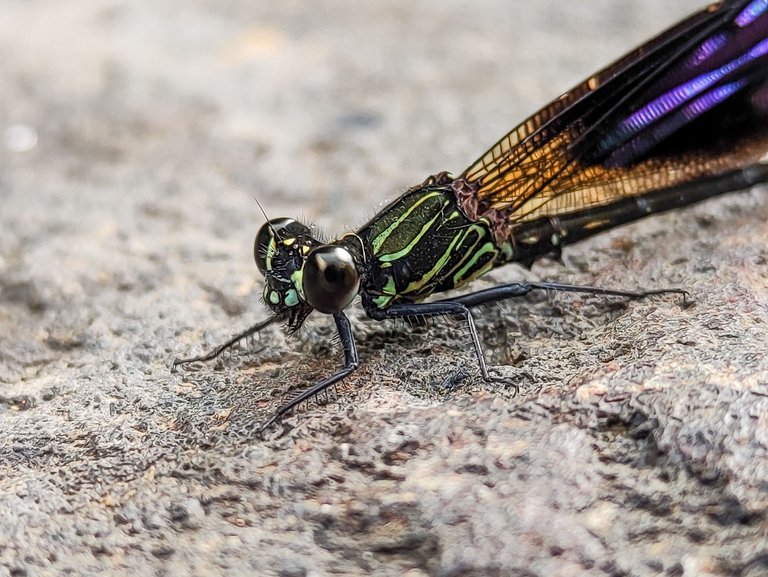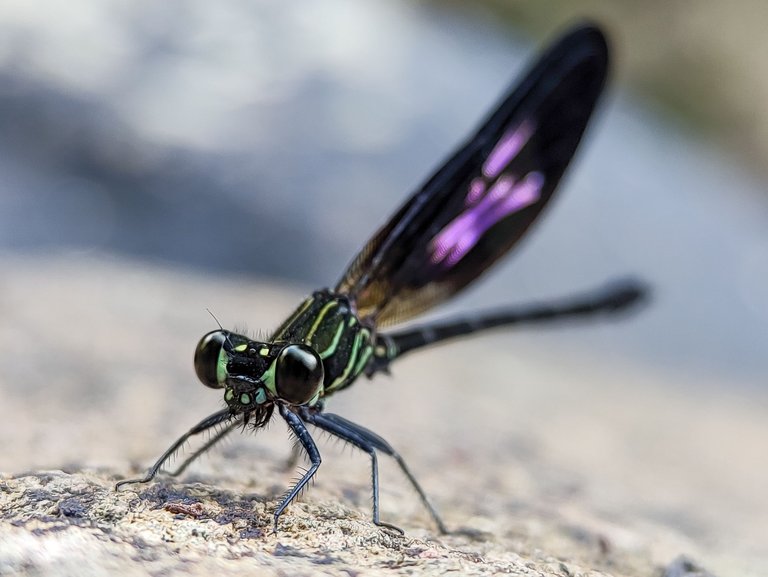 I was able to take a few shots of them, and it wasn't difficult for me to catch the images from various angles because they are far too tame in comparison to the wild insects that inhabit the wilderness in general.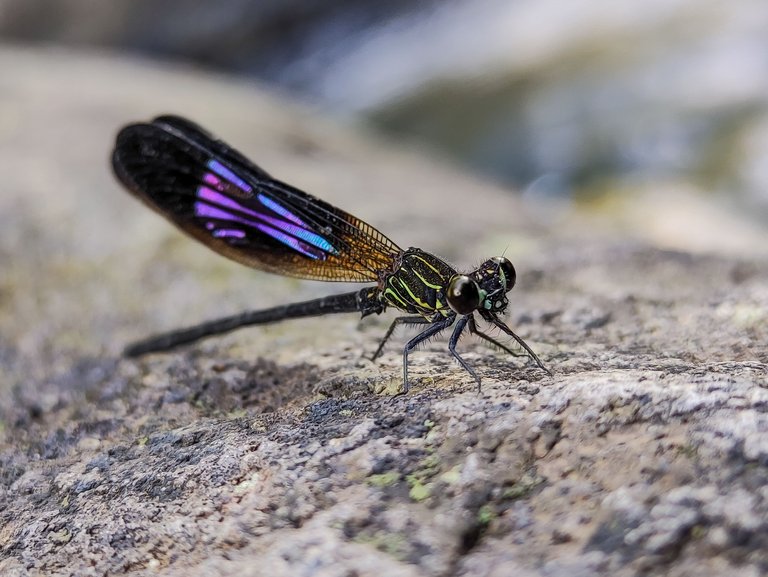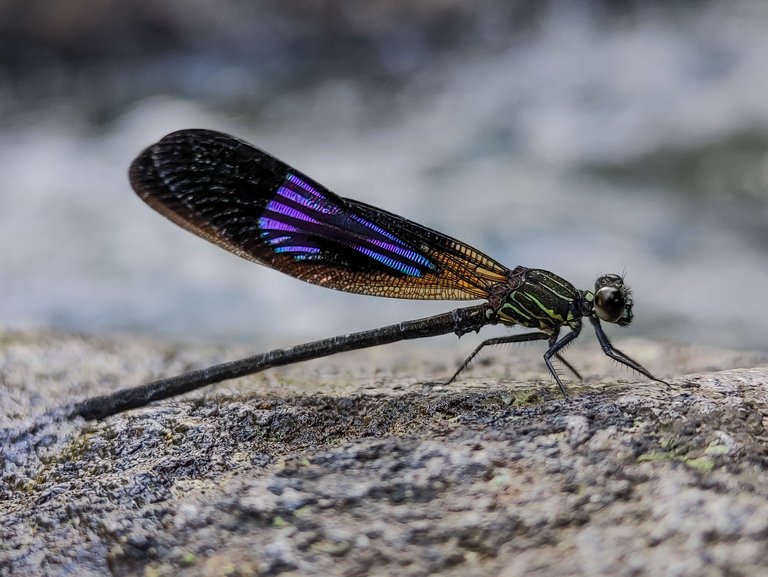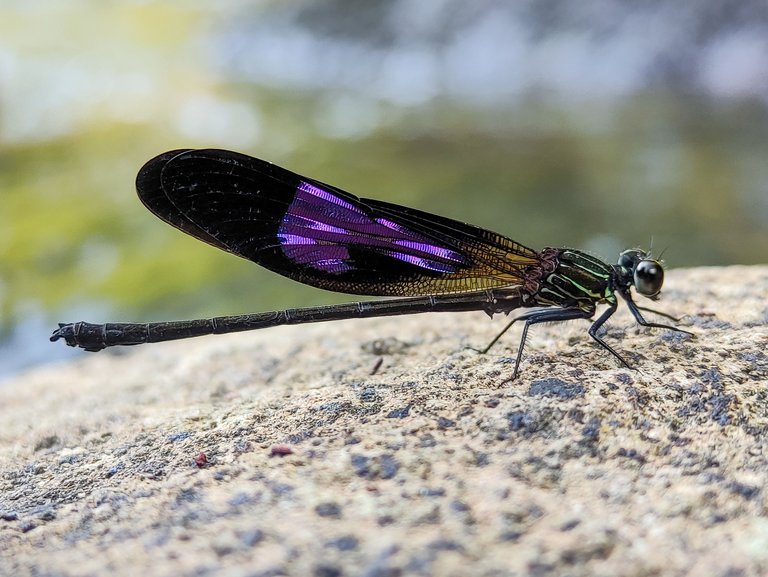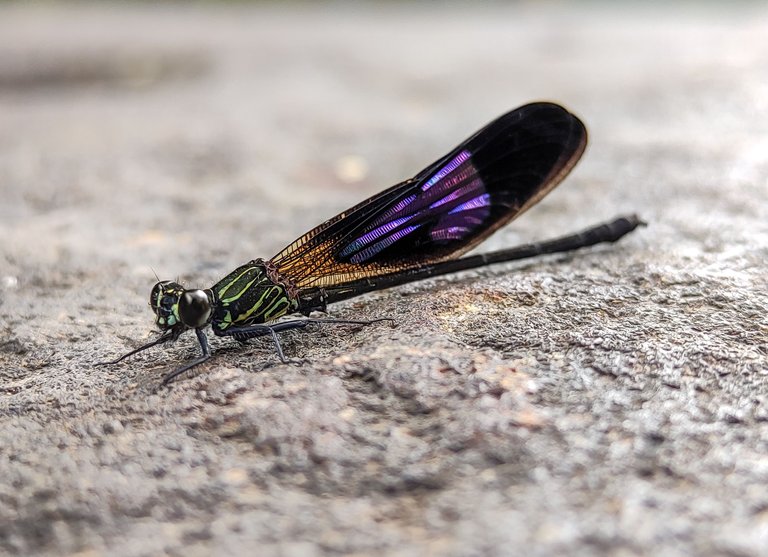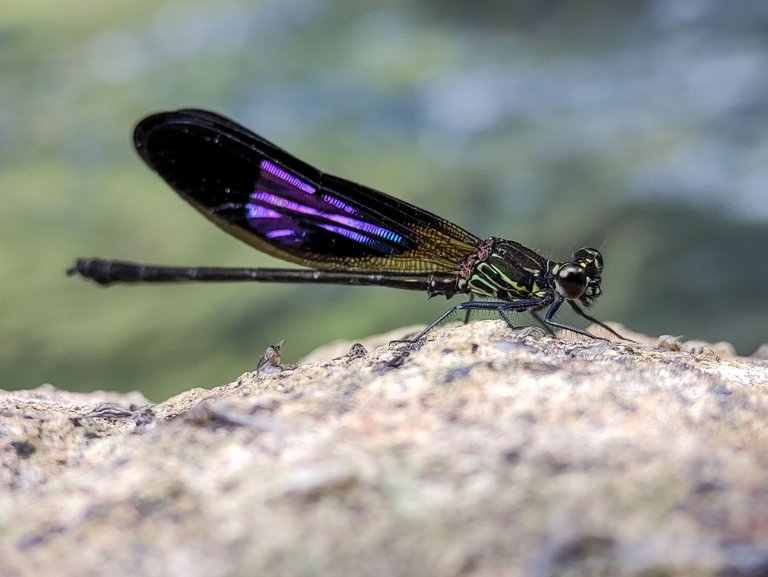 The damselfly has a black thorax with green stripes, a black abdomen, and a variety of color combinations on its wings; brown for the wing base, black upper sides, with metallic purple and blue stripes.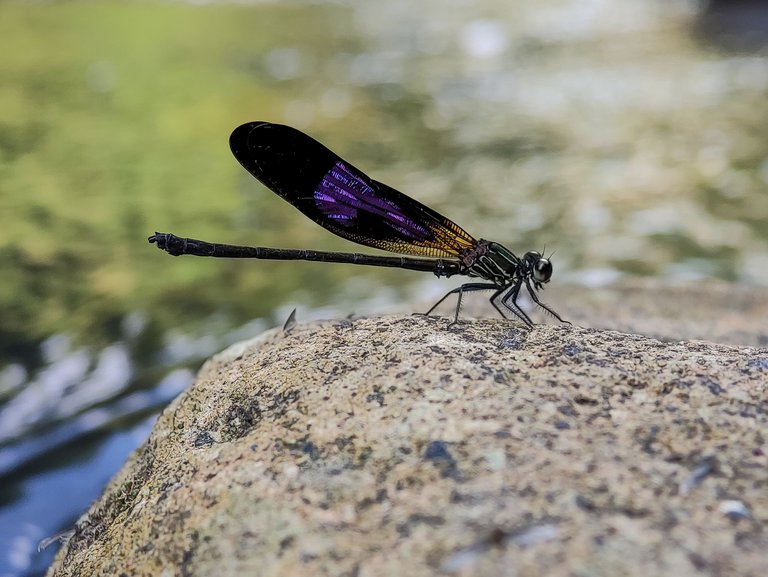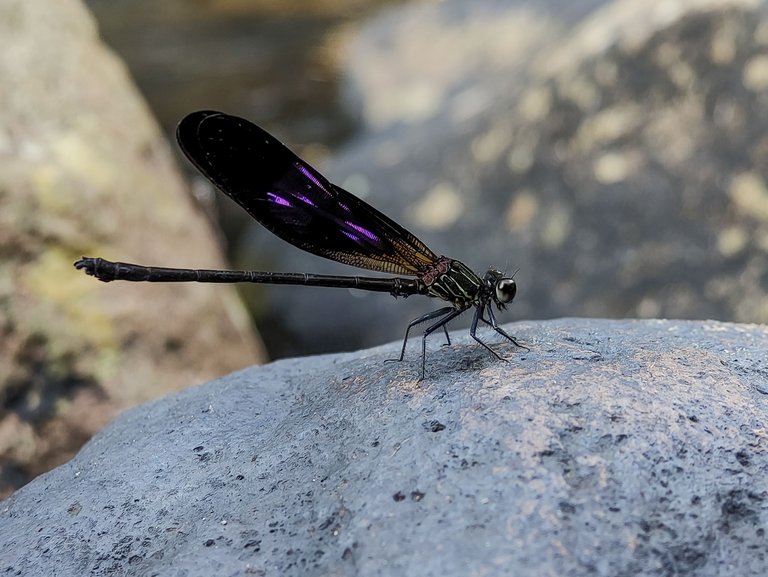 Based on these traits, I assume that it is Euphaea variegata (Rambur, 1842), also known as the Sundanese gossamerwing, a damselfly species in the family Euphaeidae. This species is commonly found inhabiting fast-flowing rivers.
---
Thank you for stopping by 🙂
---
| Camera | Xiaomi Poco X3 NFC Smartphone |
| --- | --- |
| Lens | External macro lens |
| Category | Macro Photography |
| Processed | Mobile Lightroom |
| Location | North Aceh, Sumatra, Indonesia |
| - | - |