I'd like to share a few random macro shots with the Fascinating Insects community right now. There are several locations where these insects can be found. A bee and two different species of hoverflies are among them.
Megachile sculpturalis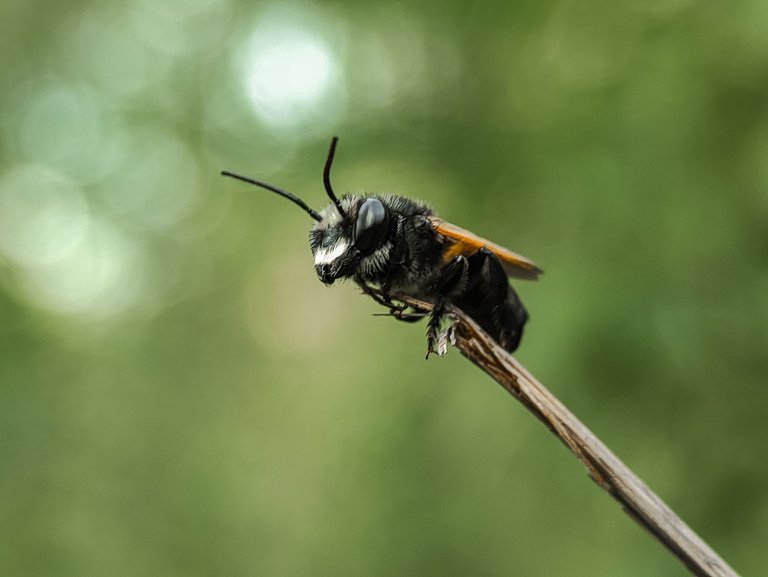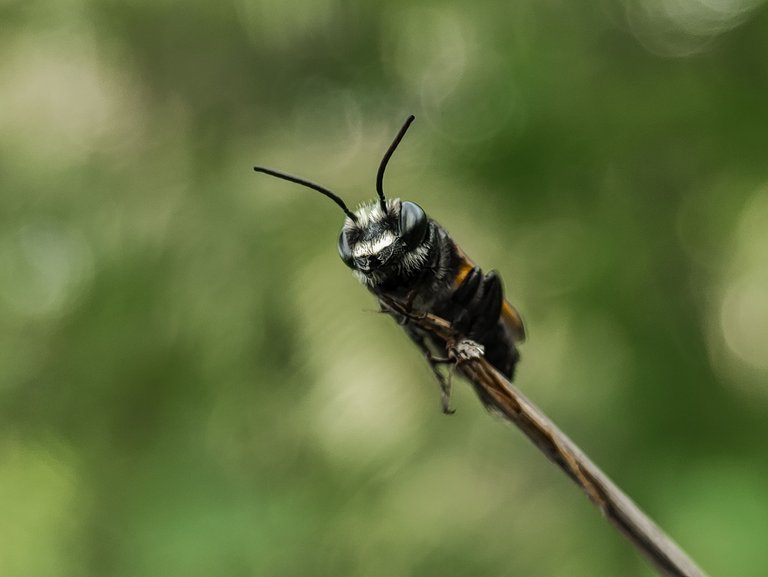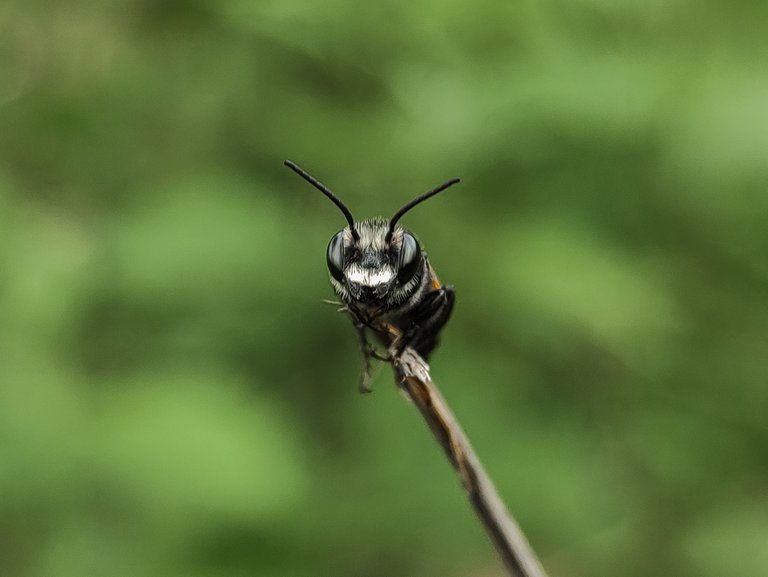 This bee is commonly known as the sculptured resin bee or giant resin bee (Megachile sculpturalis). This belongs to the Megachilidae family of leafcutting bee species. Bees with jaws that often bite twigs prefer to perch solitary.
---
Eristalinus megacephalus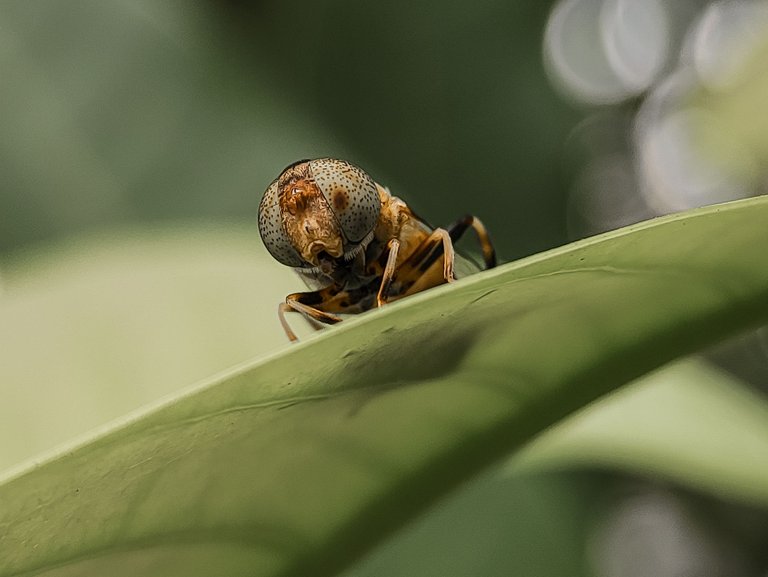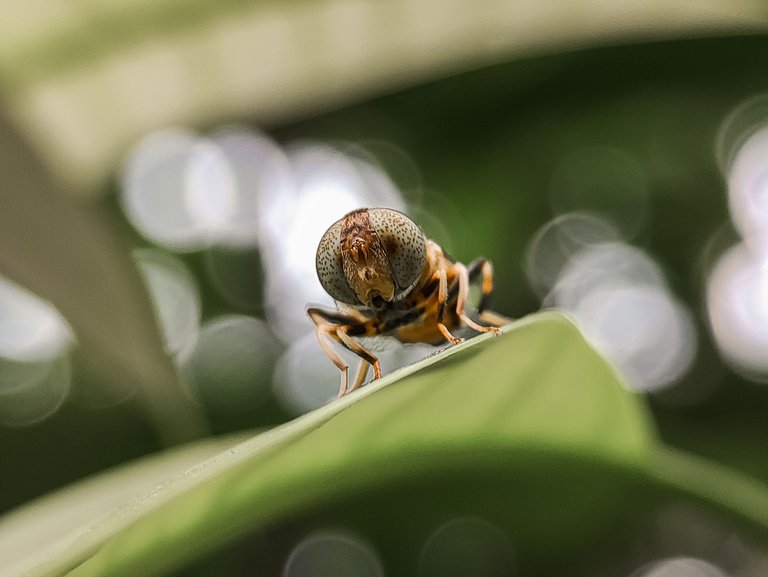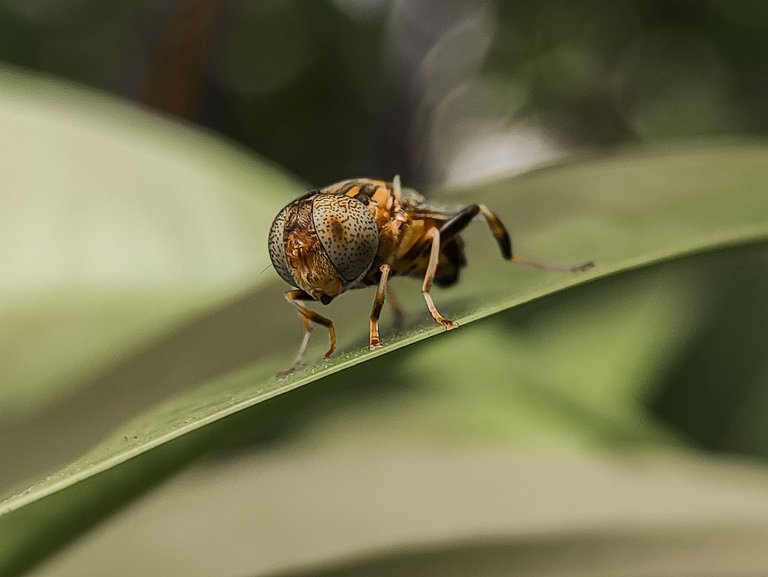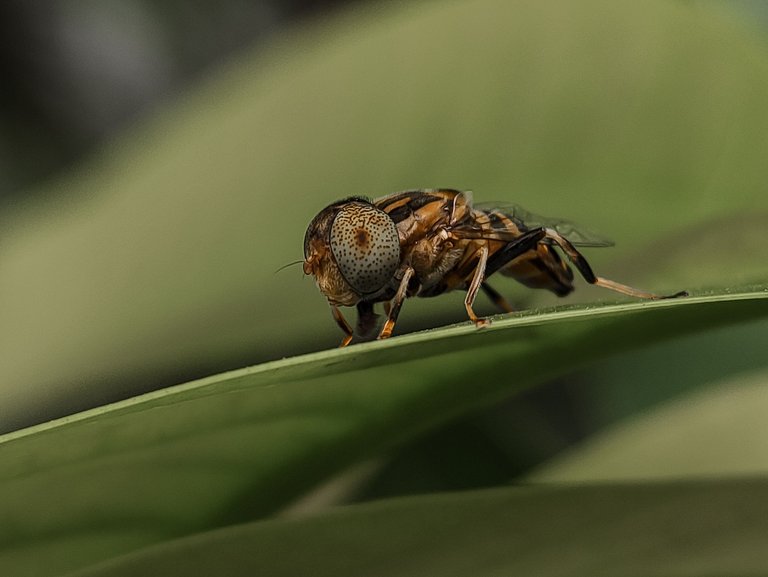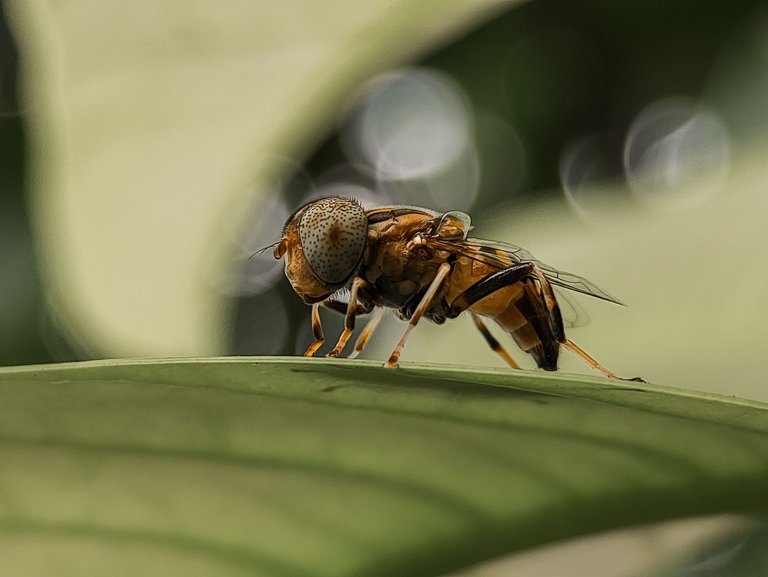 The head is dominated by compound eyes. This is Eristalinus megacephalus, a species of hoverfly and a member of the family Syrphidae. The hoverfly enjoys sucking the nectar from weed flowers and is frequently seen in bushes.
---
Phytomia sp.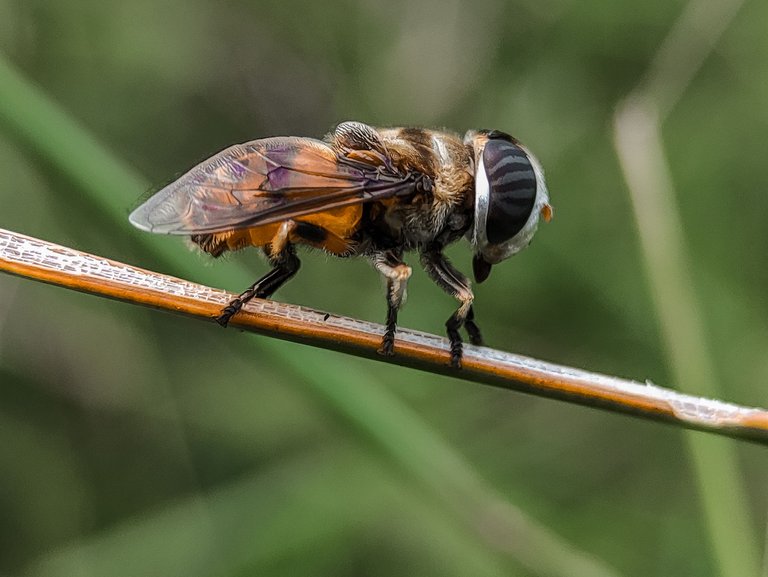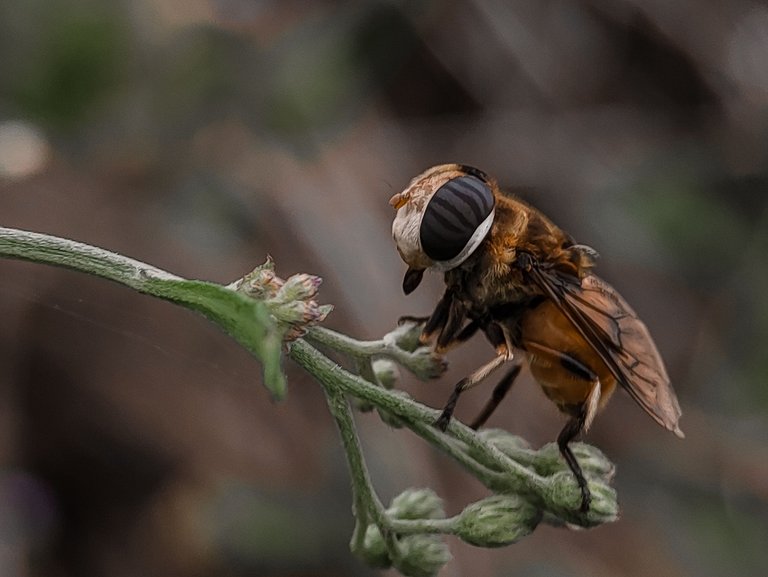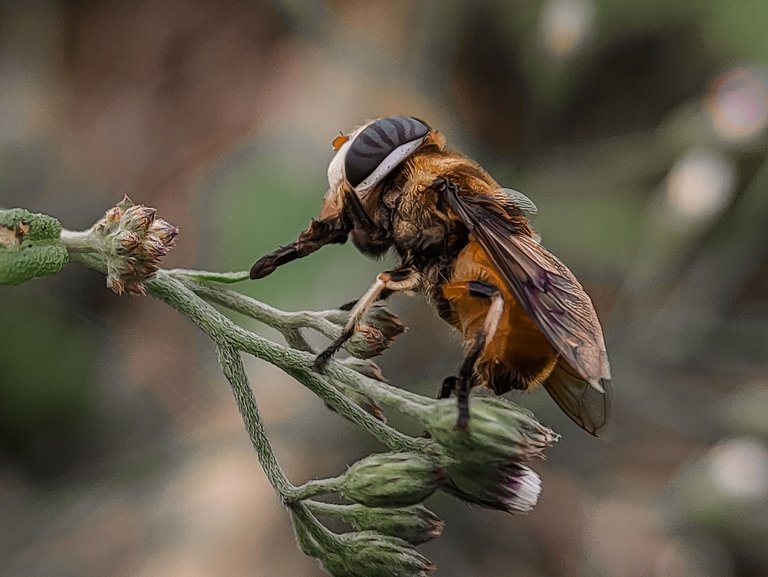 This one, I believe, is a hoverfly that belongs to the Phytomia genus. The thorax was covered in bee-like hair, the face had white hair, and the compound eyes were striped. I think this is the biggest of all the hoverfly species.
---
All of the images here are my own work, taken with Xiaomi POCO NFC smartphone and an assembled external macro lens.