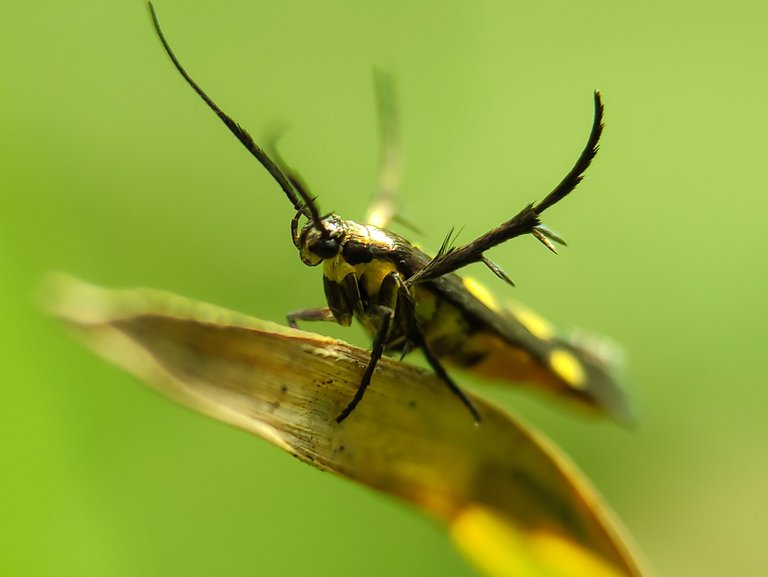 Eretmocera impactella is a species of moth in the genus Eretmocera belonging to the Scythrididae family.
In the meantime, I don't know the common name for this moth because there is very limited information about it.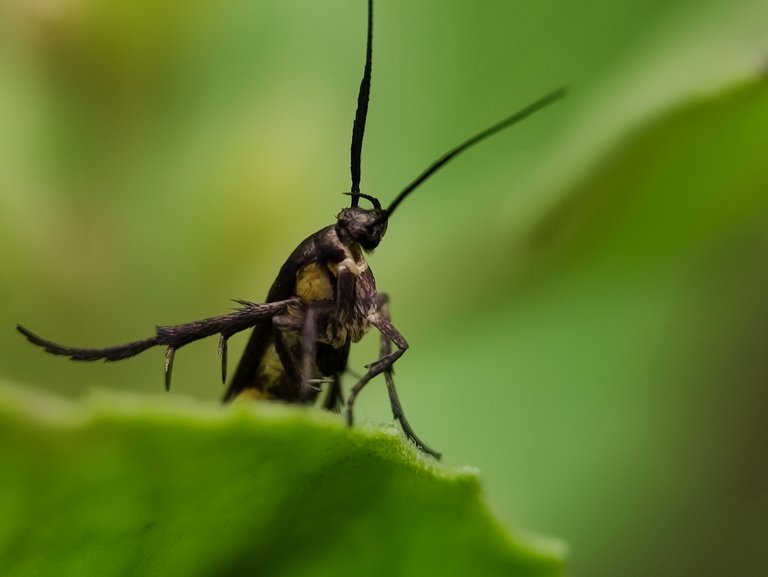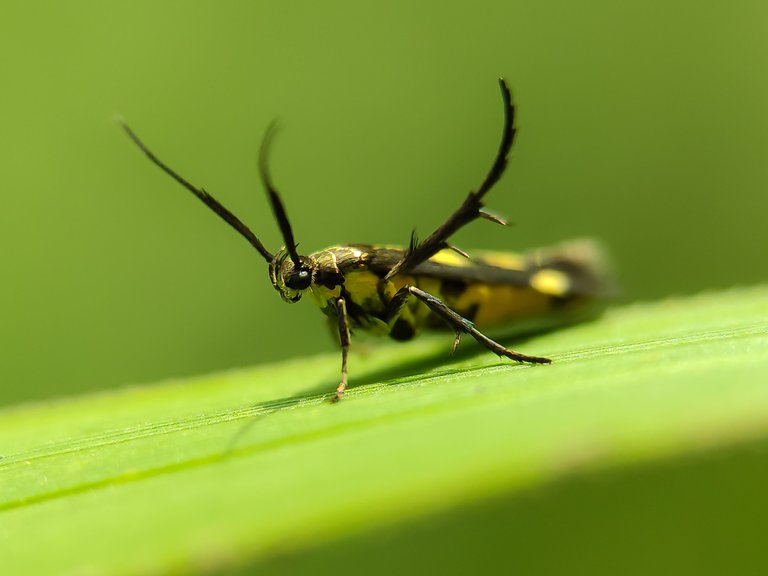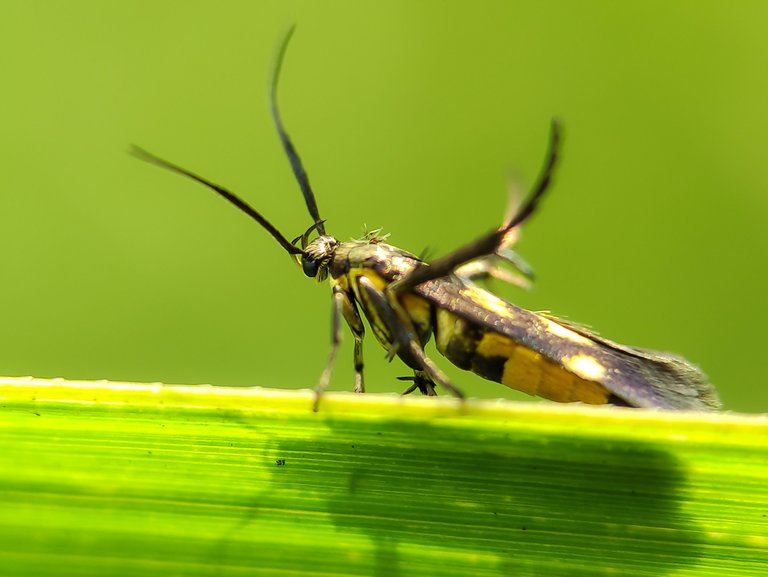 I'll call it the spurs-legged moth. I thought it was a common name that suited it based on the physical characteristics of this moth.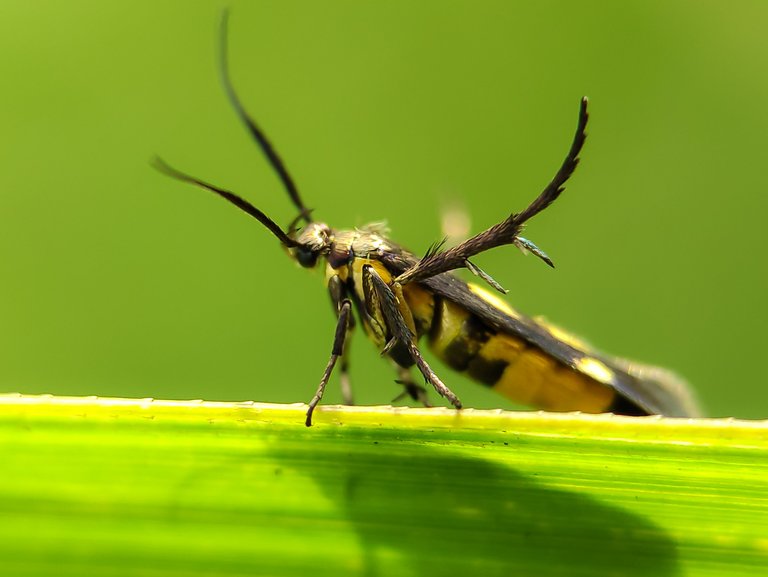 Yes, on the two hind legs there are branched spurs like deer antlers. From the shape of its head, it is very similar to wasp moths (Amata huebneri). The legs, back, and wings are black with yellow spots.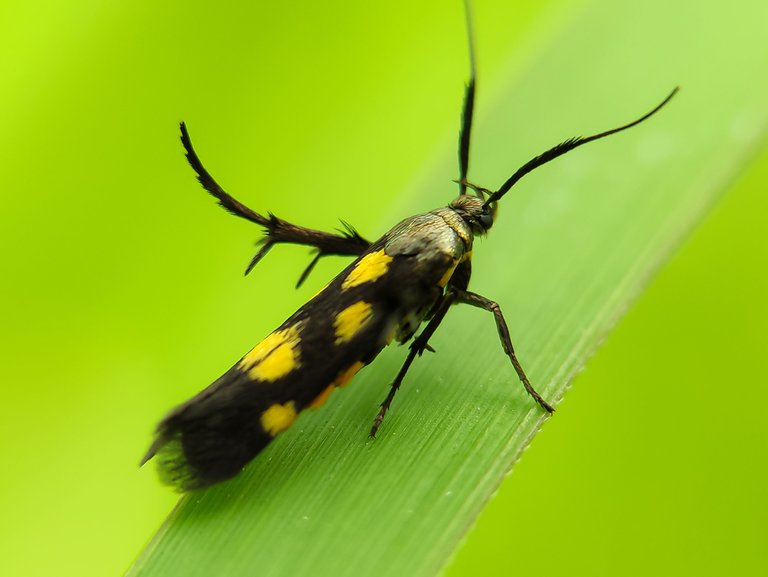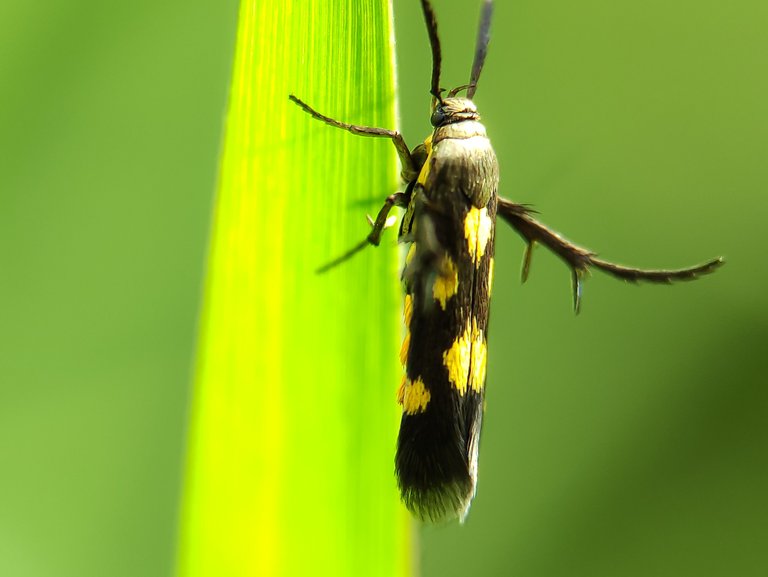 | Camera | Xiaomi Poco X3 NFC + Lensbong Macro 20mm |
| --- | --- |
| Category | Animal Photography |
| Processed | Adobe Lightroom |
| Location | Lhokseumawe, Aceh, Indonesia |
| - | - |