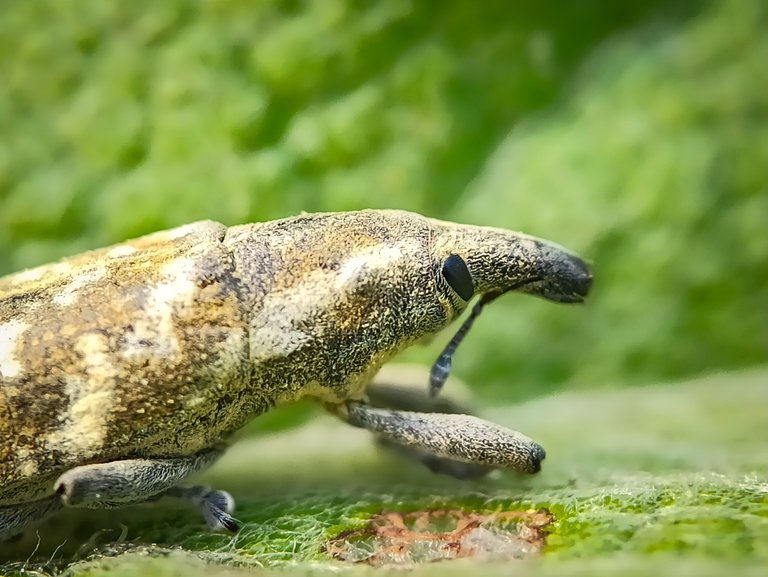 ---
English
---
Curculionidae is a species of weevil in the true beetle family of the order Coleoptera. Curculionidae are also commonly known as snout beetles.
Bahasa
---
Curculionidae adalah termasuk spesies kumbang dalam keluarga kumbang sejati dari ordo Coleoptera. Curculionidae umumnya juga dikenal kumbang moncong.
---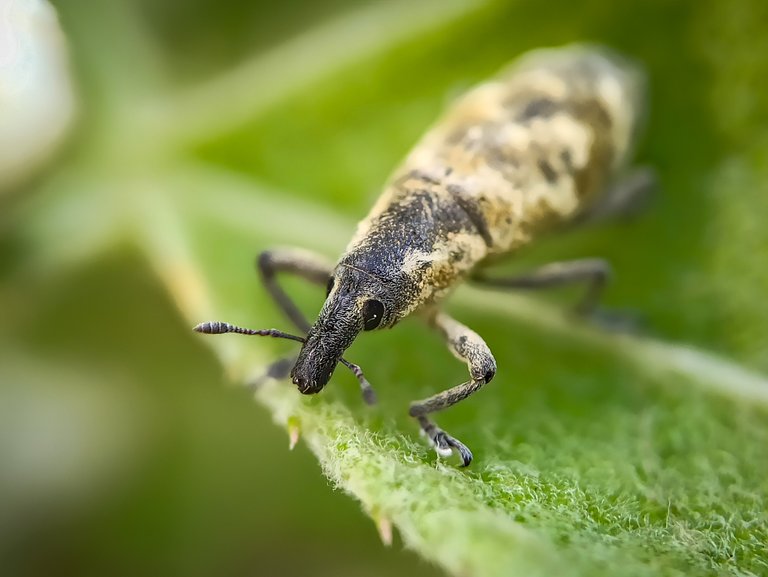 ---
---
Curculionidae have snouts that are very similar to tapirs, have two antennae with many segments. The most prominent features of the snout beetle are their dull (not shiny), yellow, green bodies, and some are gray, with fine hairs covering their bodies.
---
Curculionidae memiliki moncong yang mirip sekali dengan tapir, memiliki dua antena dengan ruas yang banyak. Ciri-ciri yang paling menonjol dari kumbang moncong adalah tubuh mereka yang berwarna kusam (tidak mengkilap), kuning, hijau, dan ada juga yang berwarna abu-abu, dengan bulu-bulu halus yang menutupi tubuhnya.
---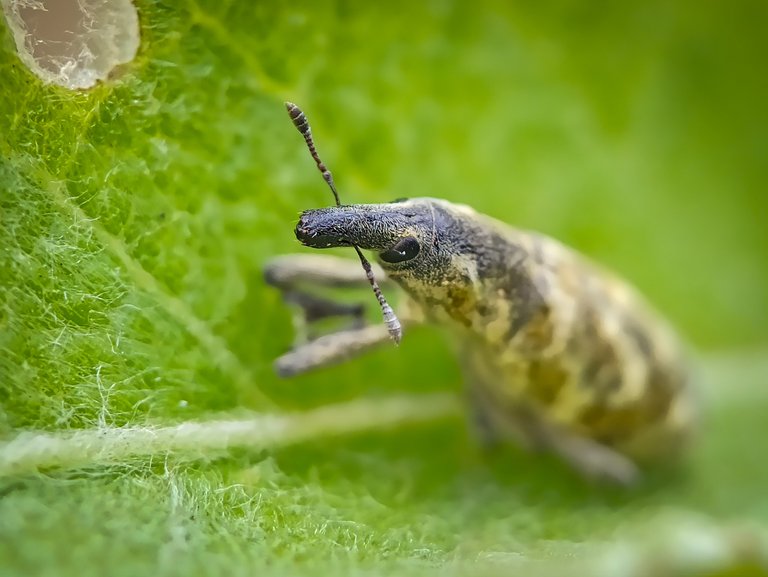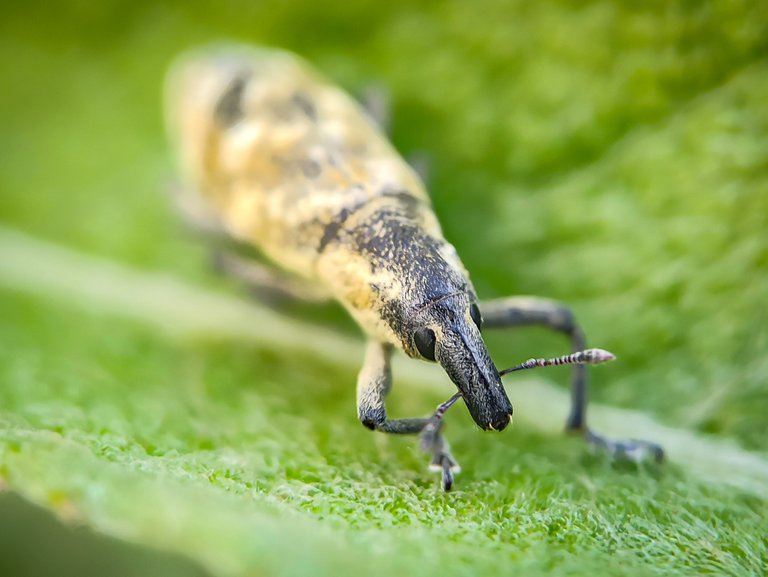 ---
---
Snout beetles are not aggressive and their movement is rather slow, but they are extremely destructive pests because the majority of them are greedy leaf eaters.
---
kumbang moncong tidak agresif dan pergerakan mereka agak lambat, akan tetapi mereka termasuk hama perusak yang sangat ekstrim karena mayoritas dari mereka adalah pemakan daun yang rakus.
---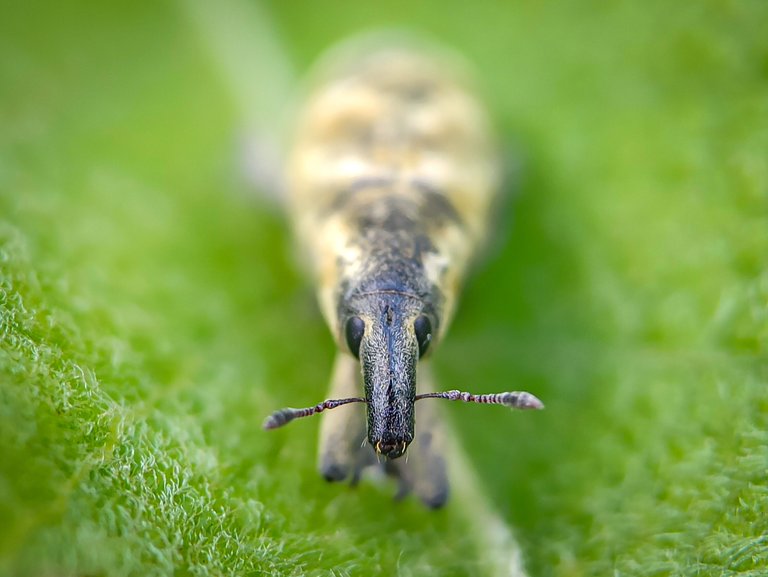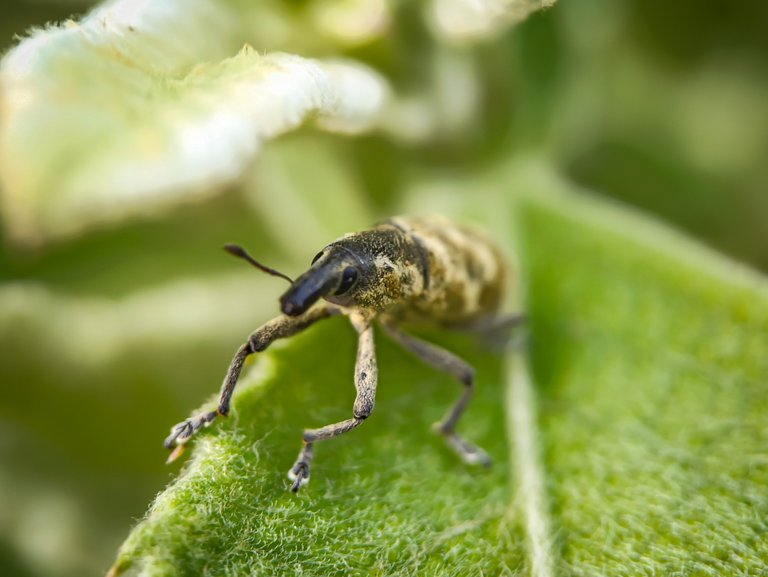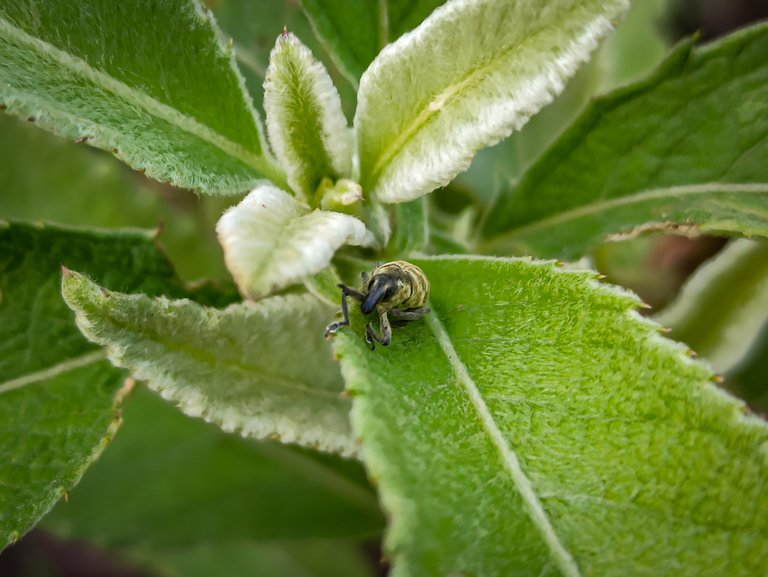 | Camera | Xiaomi Redmi Note 8 Pro + 20 mm Macro Lens |
| --- | --- |
| Category | Animal Photography |
| Processed | Adobe Lightroom |
| Location | Lhokseumawe, Aceh, Indonesia |
| - | - |
Thank you for stopping by