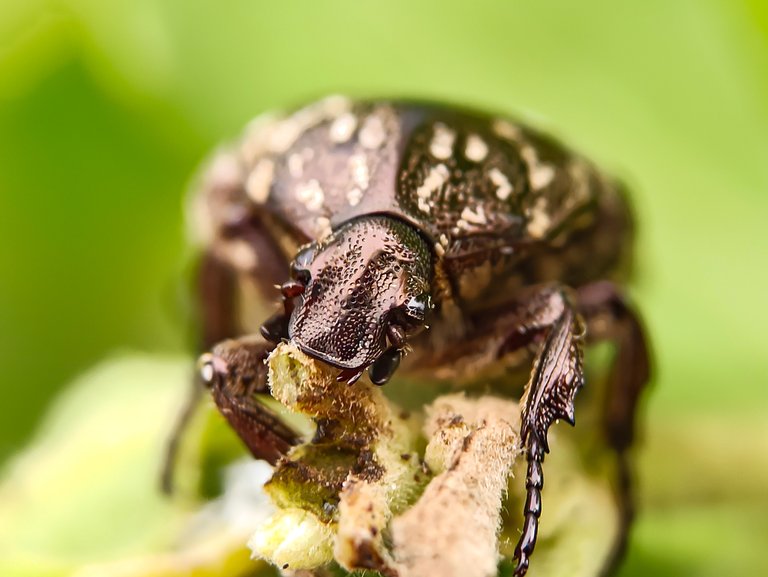 ---
English
---
In the area where I live, there are many species of beetles, maybe thousands or even hundreds of thousands. People, including myself, only know how to call beetles in general, no matter what species they are or what their scientific names are.
But since I love macrophotography, like it or not, I have to look for more information, common names, scientific names, even family names, about every animal photo object that I take. Well, it's a little tricky, but therein lies the challenge, and I enjoy it.
Today I saw this beetle, I have seen it many times before. But I don't know what kind of beetle, let alone its scientific name. After searching the internet, I just found out this is a rose beetle.
Oxythyrea funesta is the scientific name of the rose beetle, belonging to the family Cetoniidae. Having a color close to bronze, the rose beetle is a species of phytophagous beetle (plant-eating).
Bahasa
---
Di daerah tempat saya tinggal, begitu banyak spesies kumbang, mungkin ribuan atau bahkan ratusan ribu. Orang-orang, termasuk saya, hanya tahu menyebut kumbang secara umum tanpa peduli spesies apakah dia, apa nama ilmiahnya.
Tetapi sejak saya menyukai foto makro, mau tidak mau, saya harus mencari infomasi lebih, nama umum, nama ilmiah, bahkan sampai nama keluarga, tentang setiap objek foto binatang yang saya abadikan. Yah, memang agak rumit, tetapi di situlah letak tantangannya, dan saya menikmatinya.
Hari ini saya melihat kumbang ini, sebelumnya saya sudah sering melihatnya. Tetapi saya tidak tahu itu jenis kumbang apa, apalagi nama ilmiahnya. Setelah mencari di internet, saya baru tahu ini adalah kumbang mawar.
Oxythyrea funesta adalah nama ilmiah dari kumbang mawar, termasuk dalam famili Cetoniidae. Memiliki warna yang mendekati perunggu, kumbang mawar termasuk spesies kumbang fitofag (pemakan tumbuh-tumbuhan).
---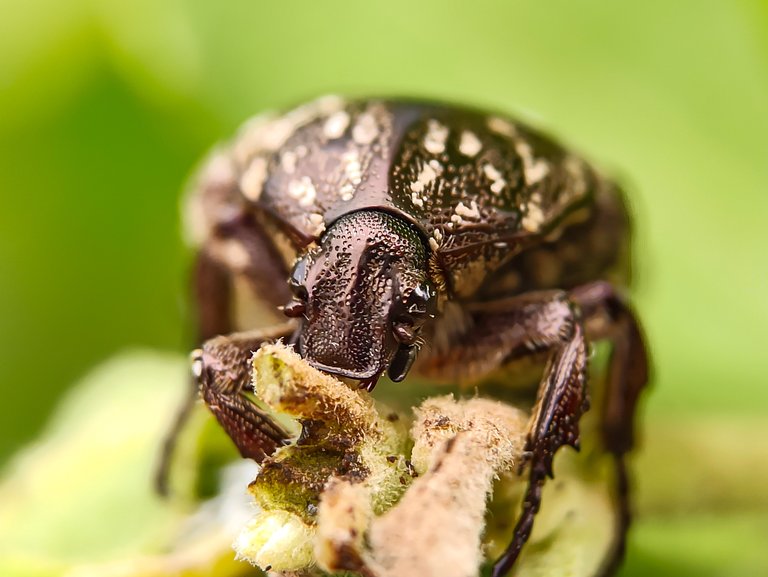 ---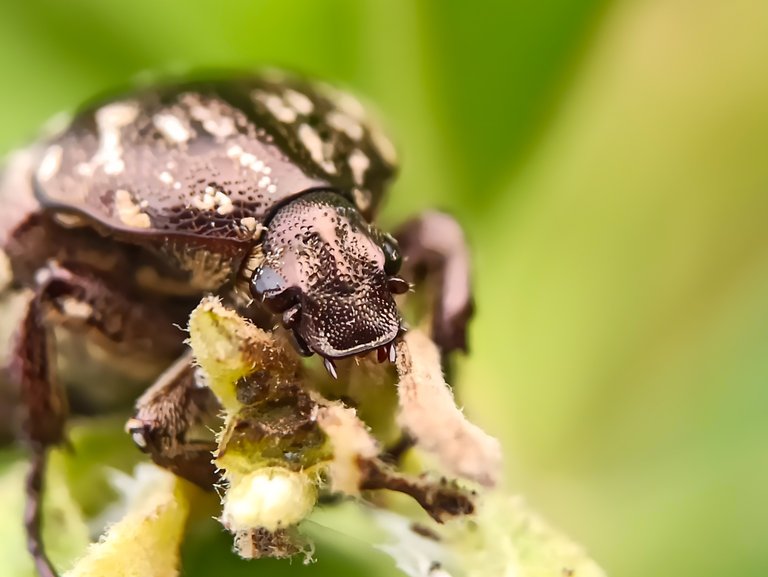 ---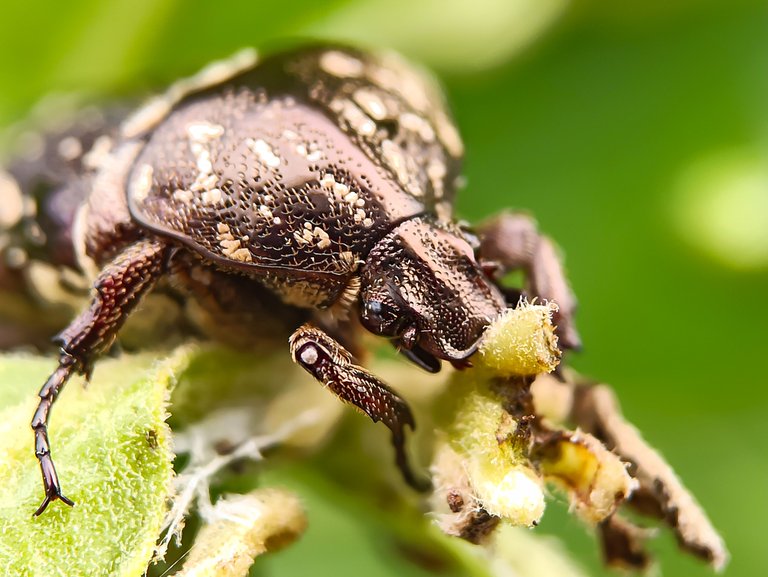 ---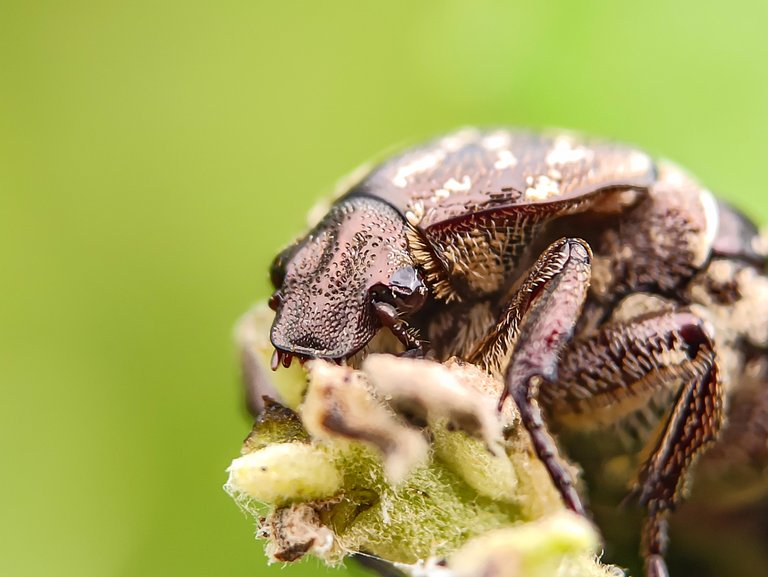 ---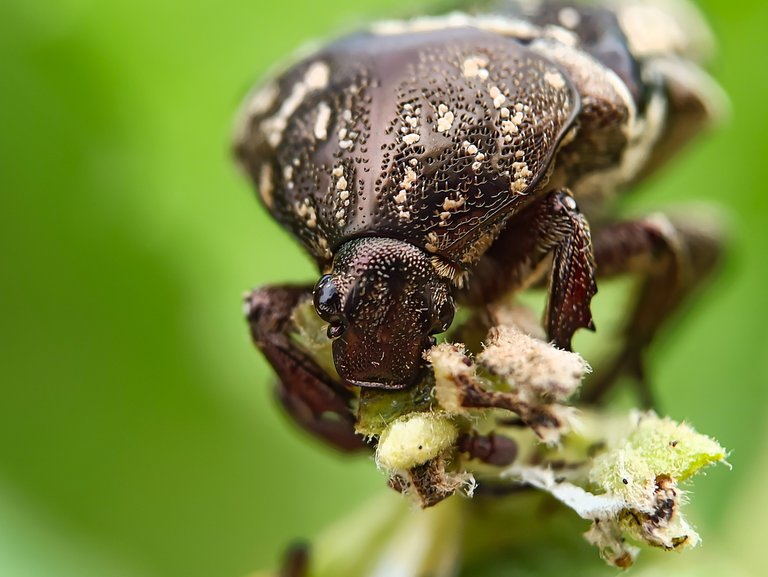 ---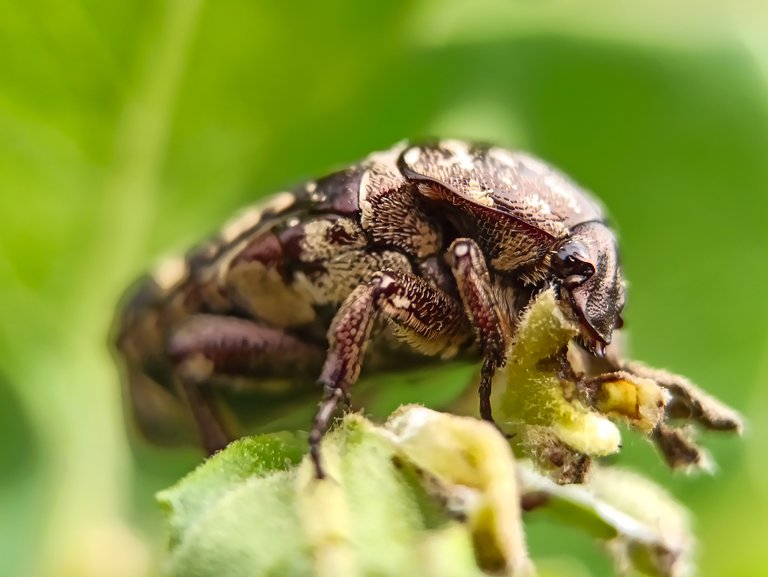 ---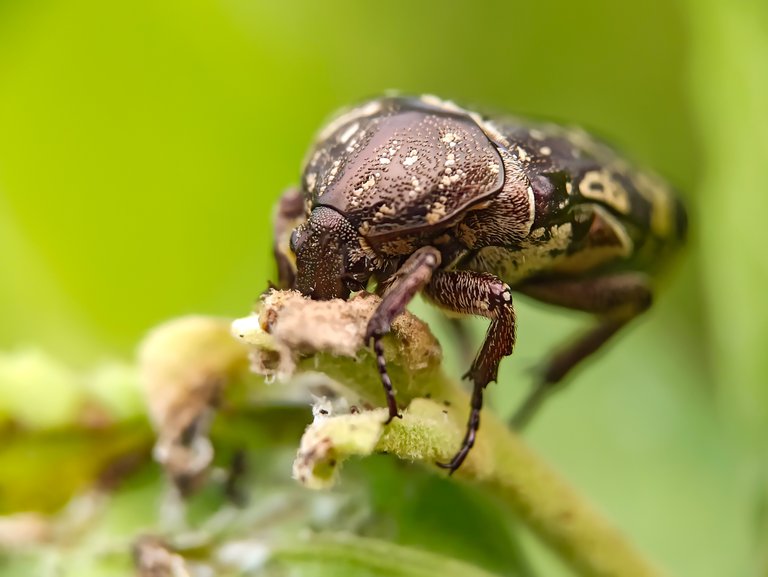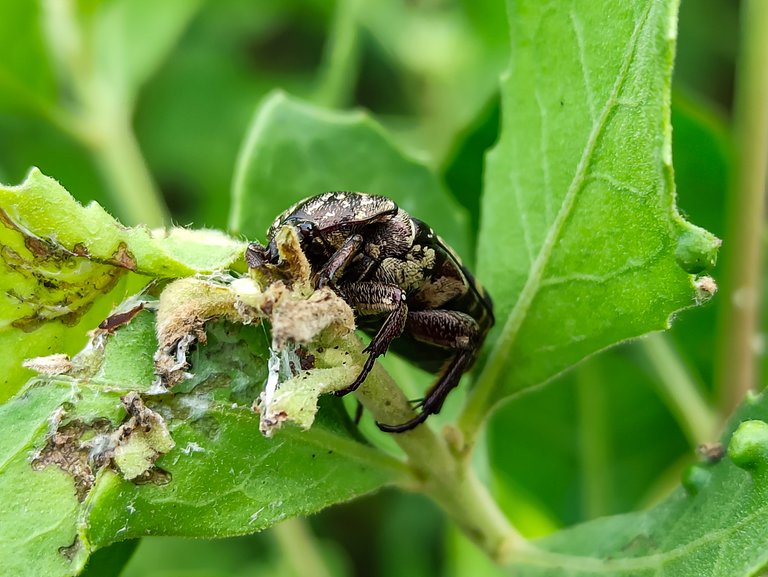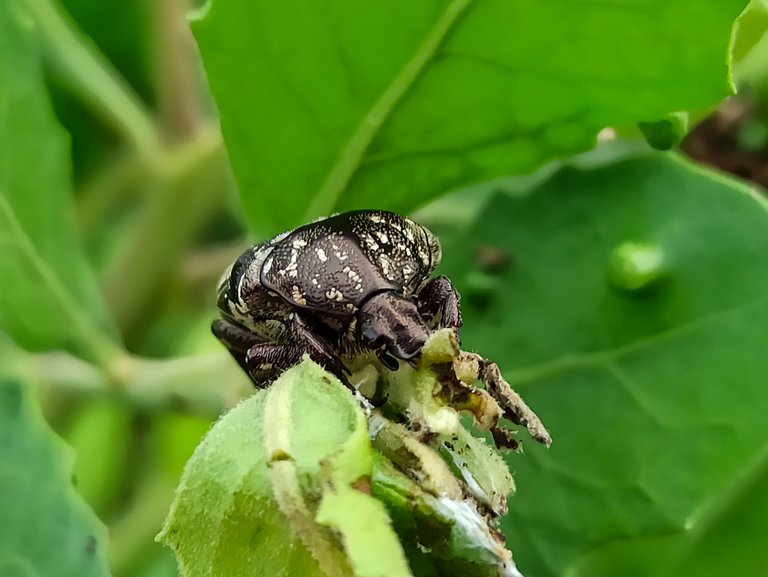 ---
| Camera | Xiaomi Redmi Note 8 Pro + 20 mm Macro Lens |
| --- | --- |
| Category | Animal Photography |
| Processed | Adobe Lightroom |
| Location | Aceh, Sumatera |
| - | - |
Thank you for stopping by