Megachile sculpturalis is a bee species with a large, cylindrical body that ranges in color from black to dark brown. The head and thorax are covered in brownish-black setae (insect hairs), and the face is white to tawny with saffron-yellow wings.
This bee belongs to the leafcutter bee family and is also known as the giant resin bee or the sculptured resin bee . Despite the fact that bees are classified as pollinators, I have never seen Megachile s. perching on flowers—perhaps one day. From what I can see, it prefers to perch alone on dry twigs.
These photos were taken yesterday afternoon in a grassy area of North Aceh, Indonesia.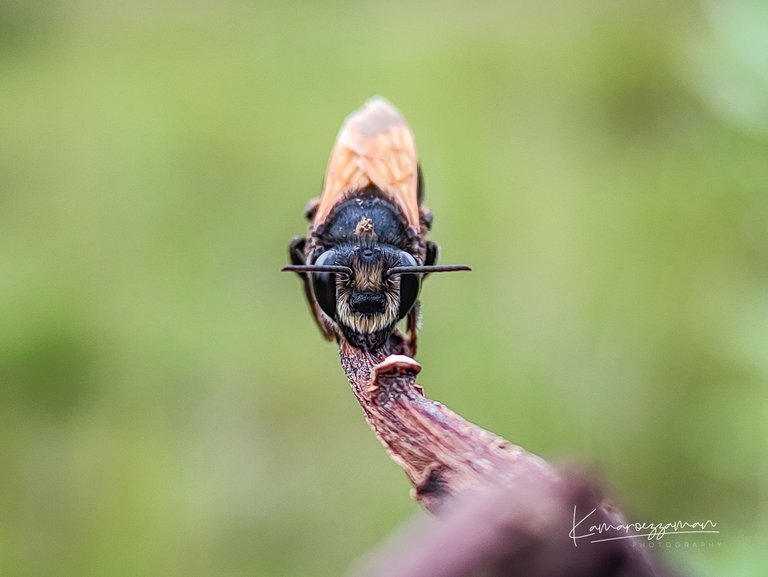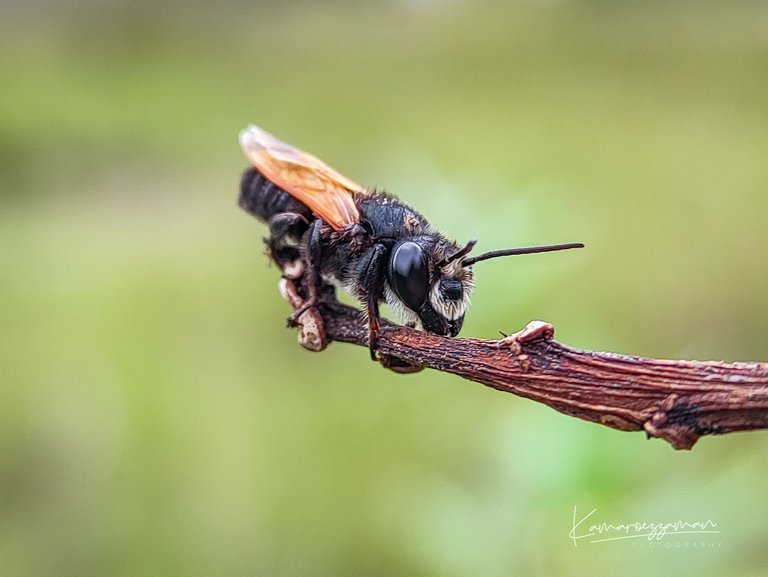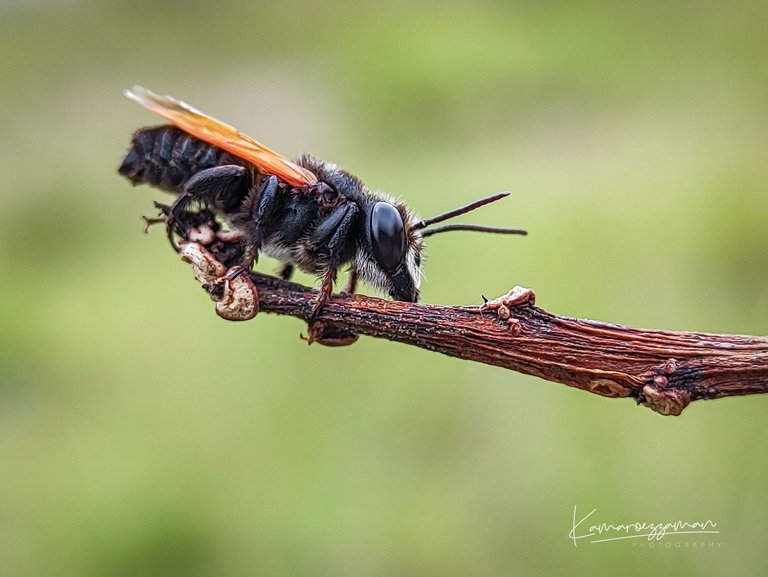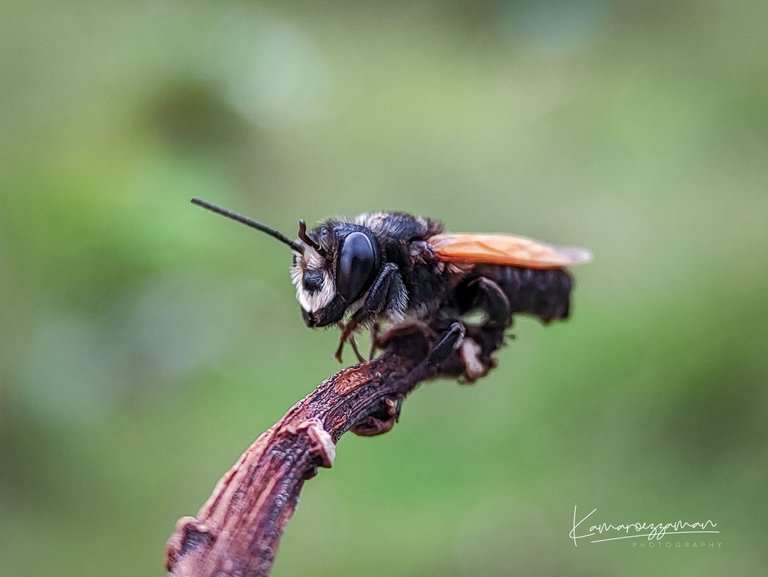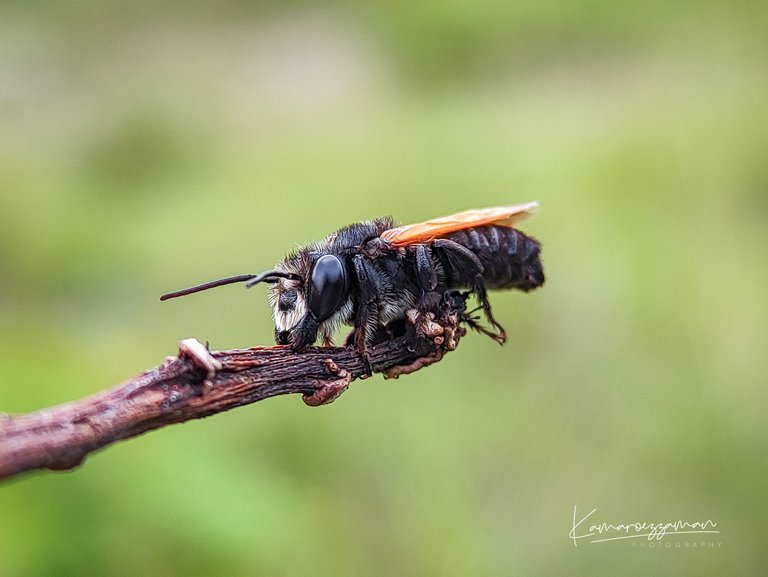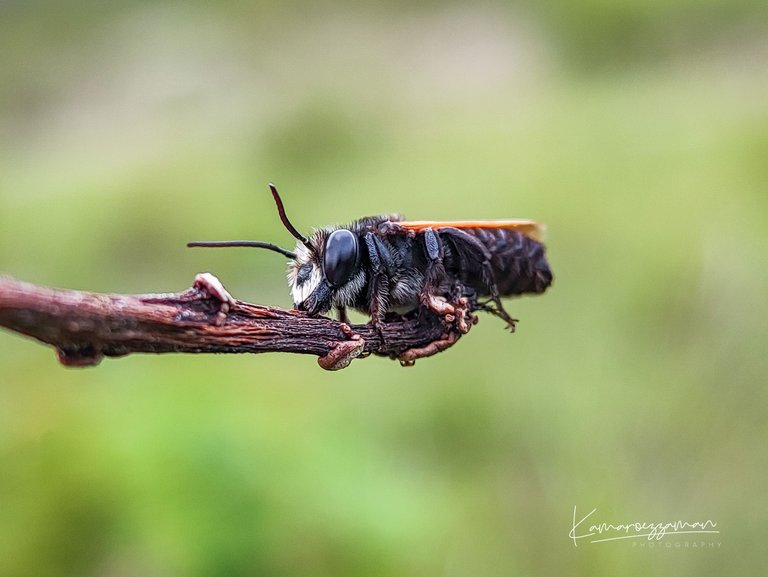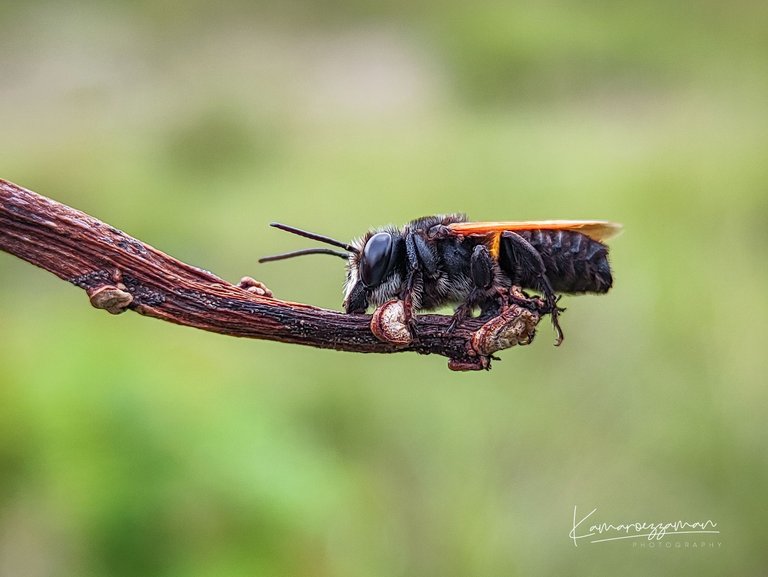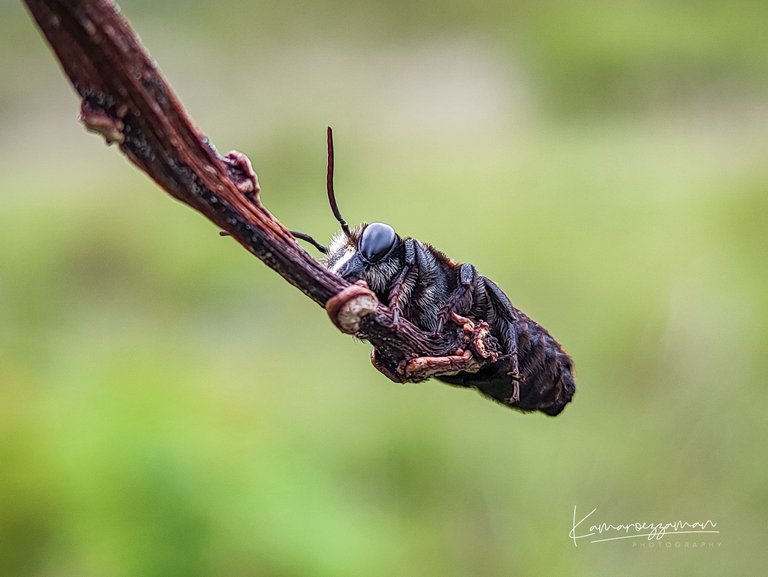 ---
All of the images here are my own work, taken with Xiaomi POCO NFC smartphone and an assembled external macro lens.