Hey everyone! Happy weekend.
Today I have some macro shots that I want to share here. These images were taken by me in the swamp not far from my son's school. I mostly shoot with the focus point on the eyes.
I think this is Rhyothemis phyllis or what is known as the yellow-barred flutterer. This dragonfly species is classified into the family Libellulidae and was first described by the Swiss entomologist, Johann Heinrich Sulzer , in 1776.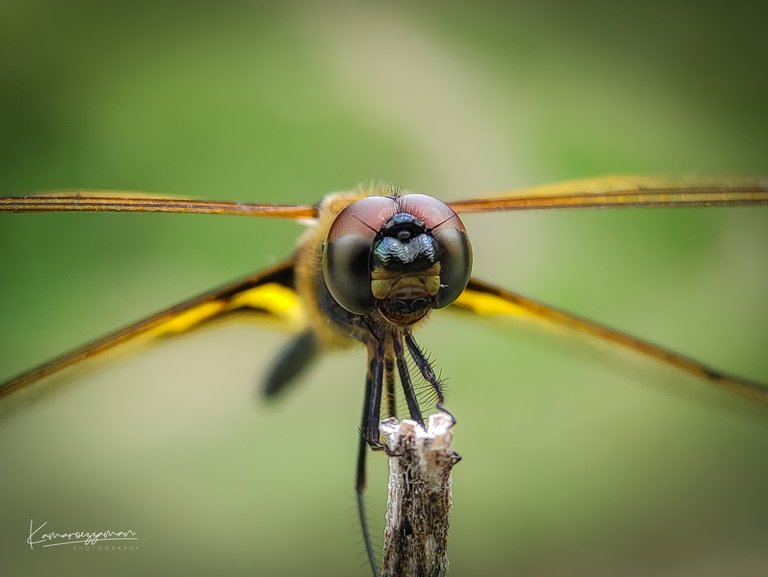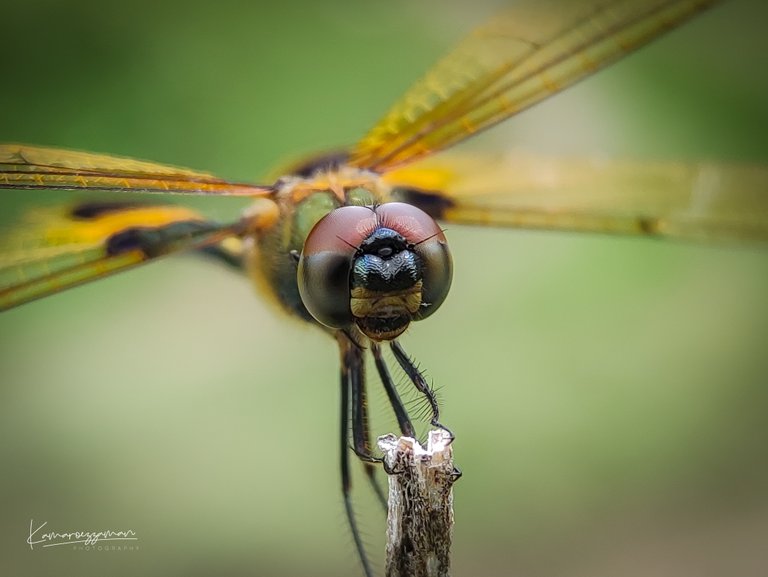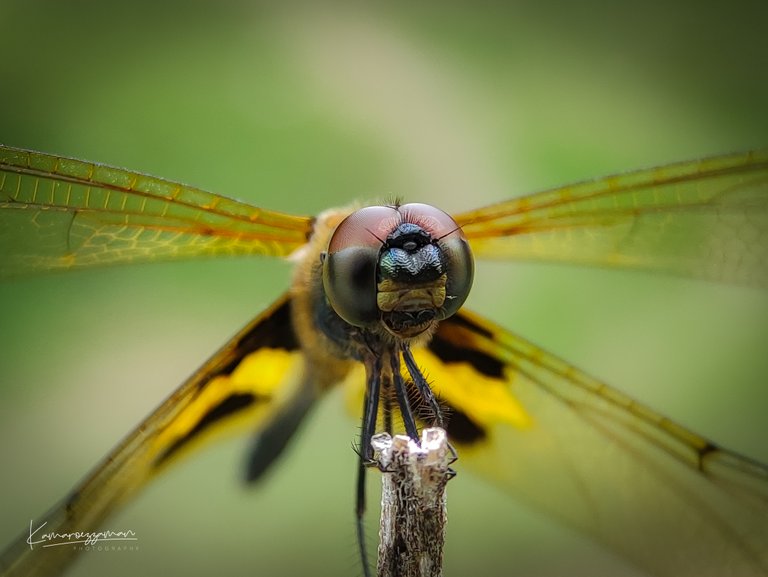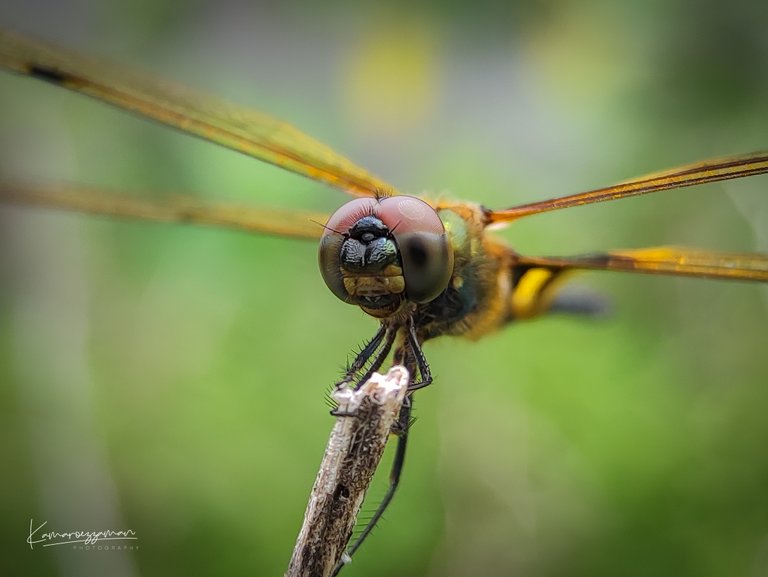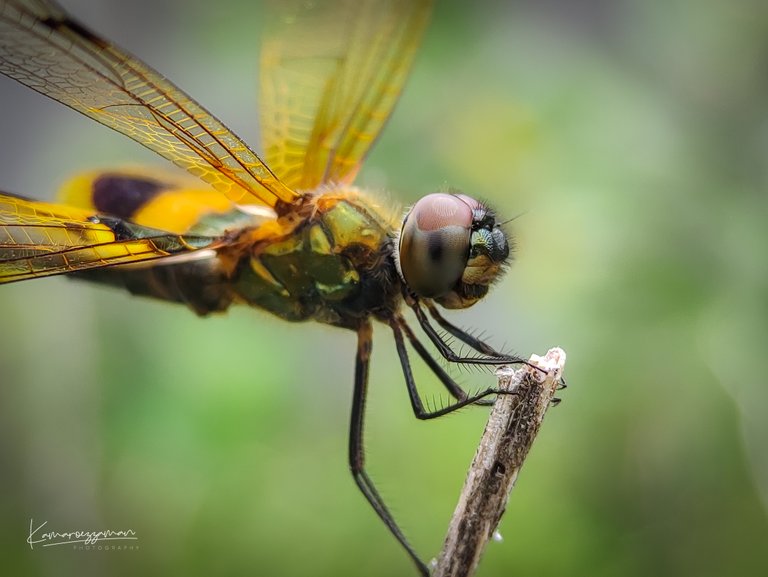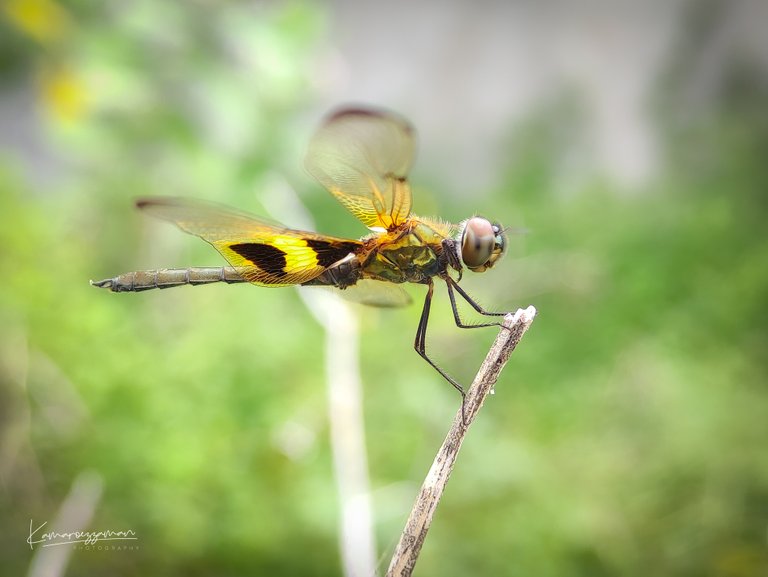 | Camera | Xiaomi Poco X3 NFC |
| --- | --- |
| Lens | External Macro Lensbong |
| Category | Animal Photography |
| Processed | Mobile Lightroom |
| Location | Lhokseumawe, Aceh , Indonesia |
| - | - |