Here are some insects that provide great benefits for pollinating plants. They are wasps and bees in the order Hymenoptera.
The predatory sand wasp, a species of wasp in the genus Bembix. It has large, protruding moss green eyes. The tail has yellow stripes, the same thing as the tail of the yellowjacket.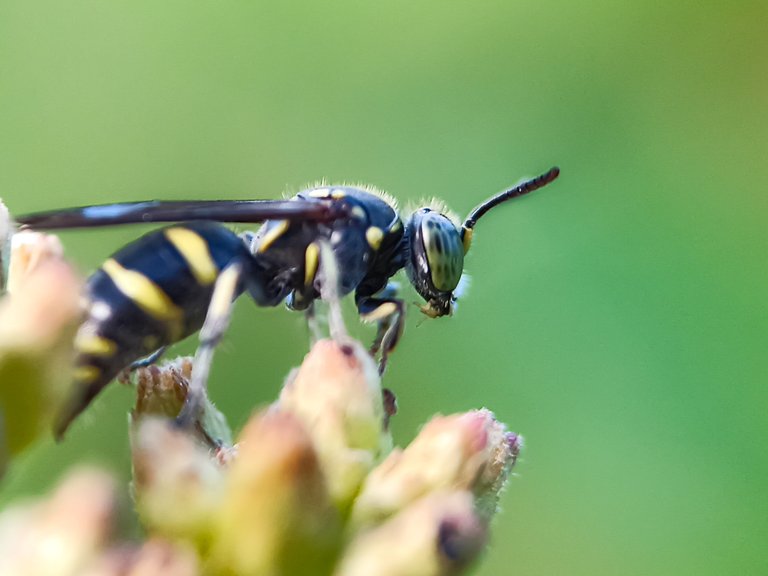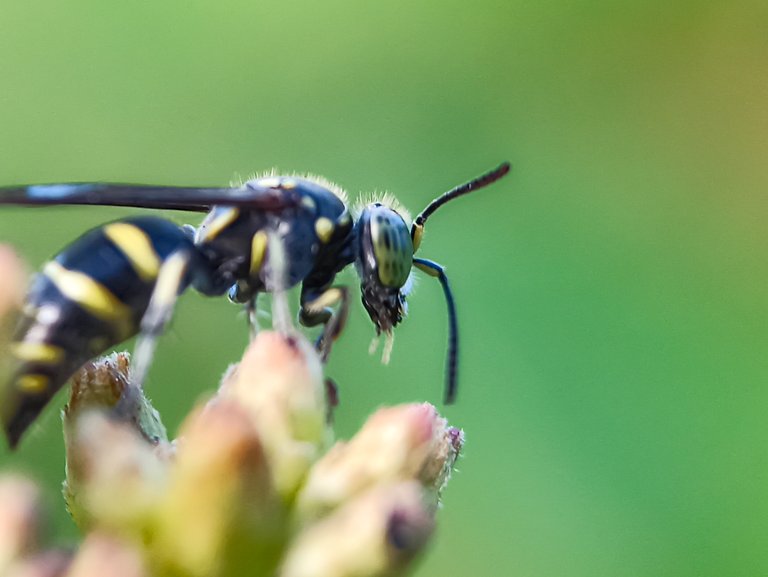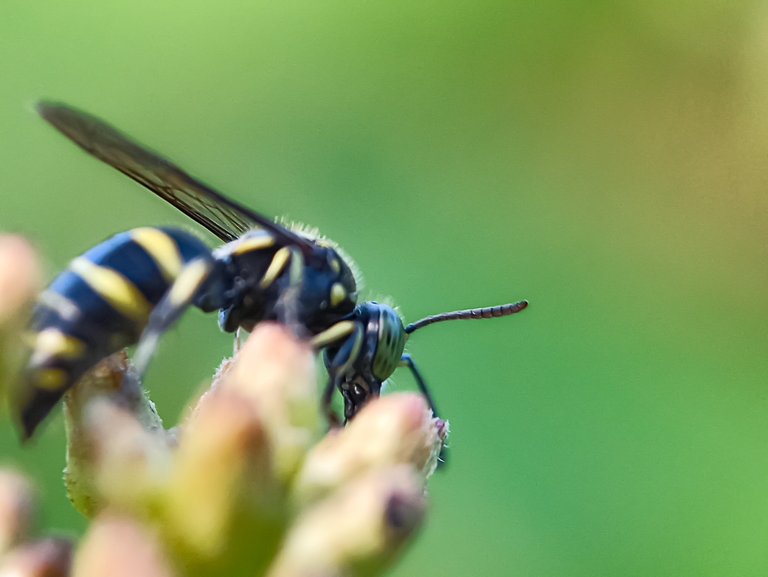 ---
Polistes bellicosus, is a species of paper wasp belonging to the Vespidae family. It has a light brown color with yellow stripes on the back and tail. They tend to build nests hanging in reeds or on plant leaves and live in groups with relatively small members in a nest.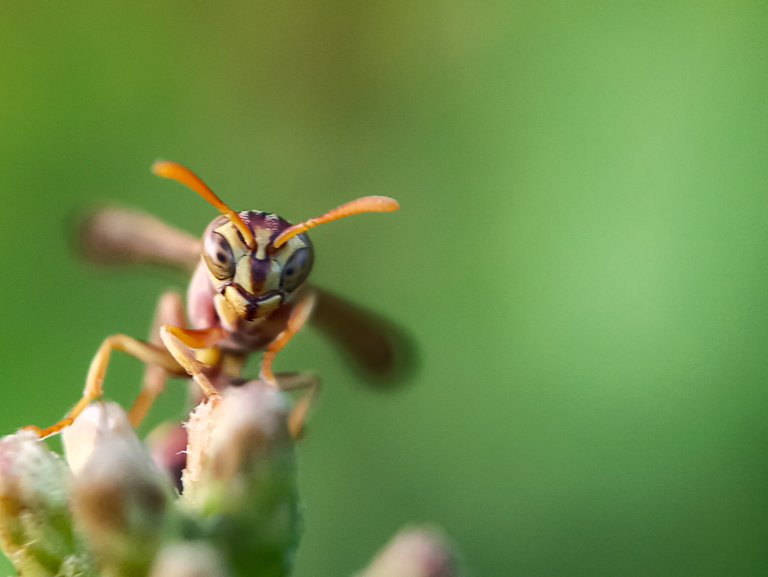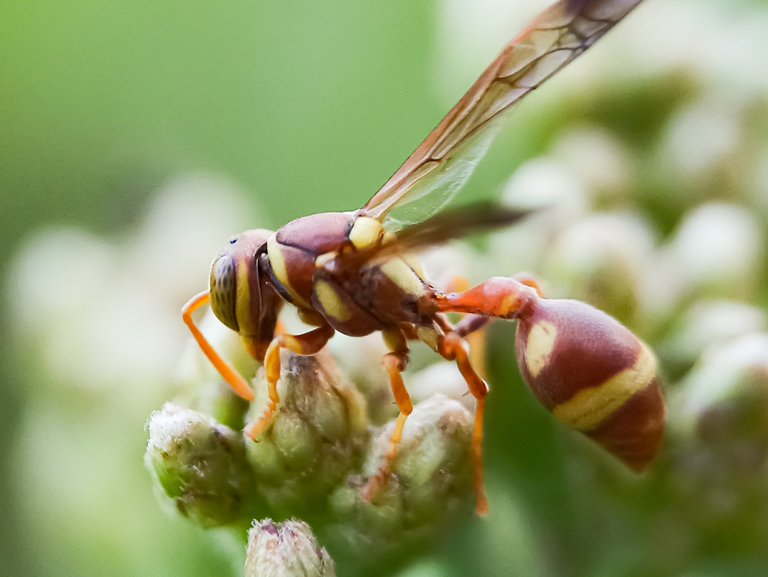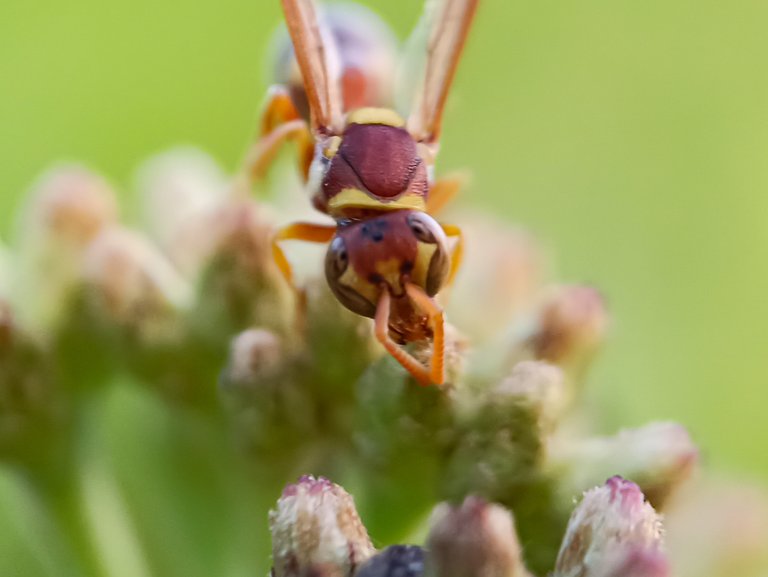 ---
Apis cerana, is an eastern honeybee, sometimes also called the Asiatic honey bee belonging to the Apidae family. It is orange on its back, its tail is black with cream stripes.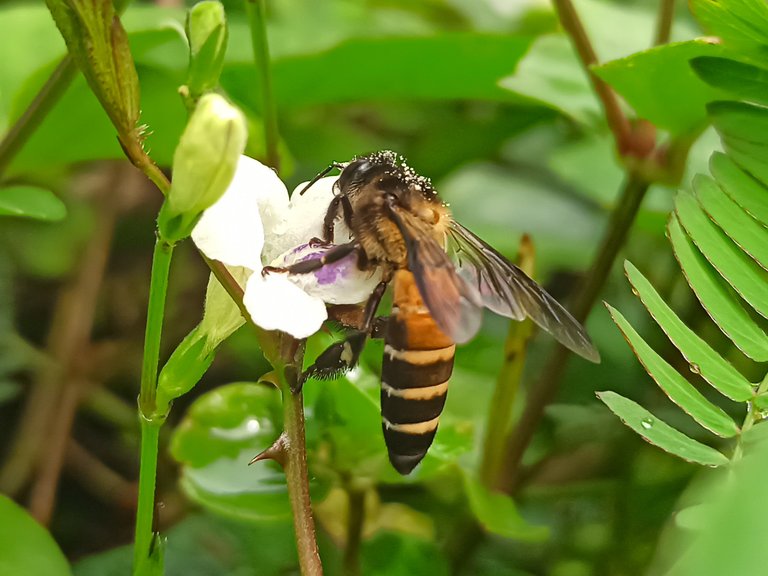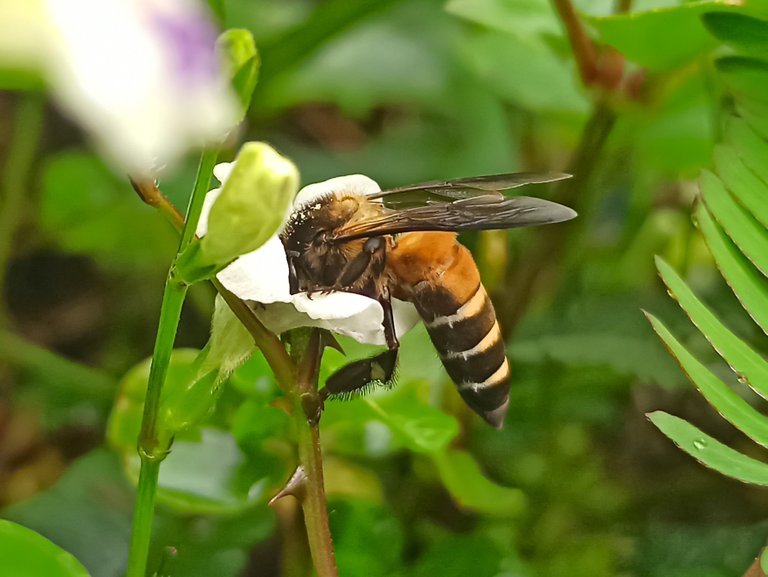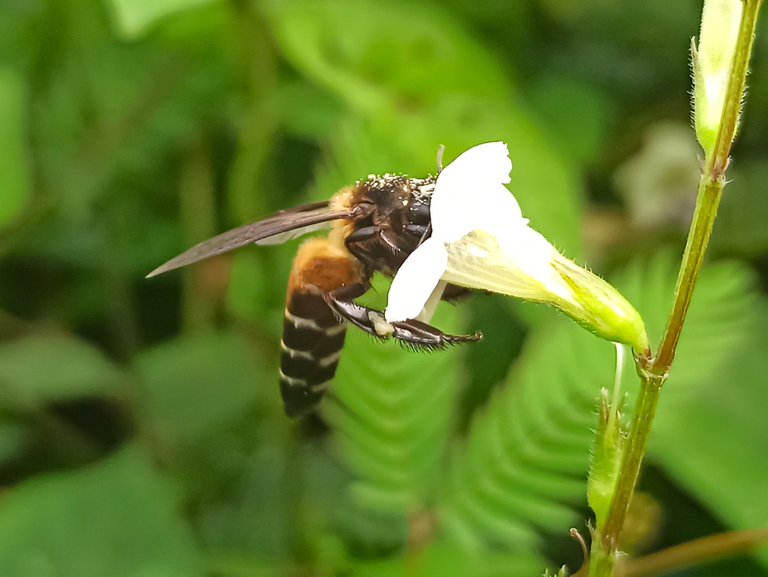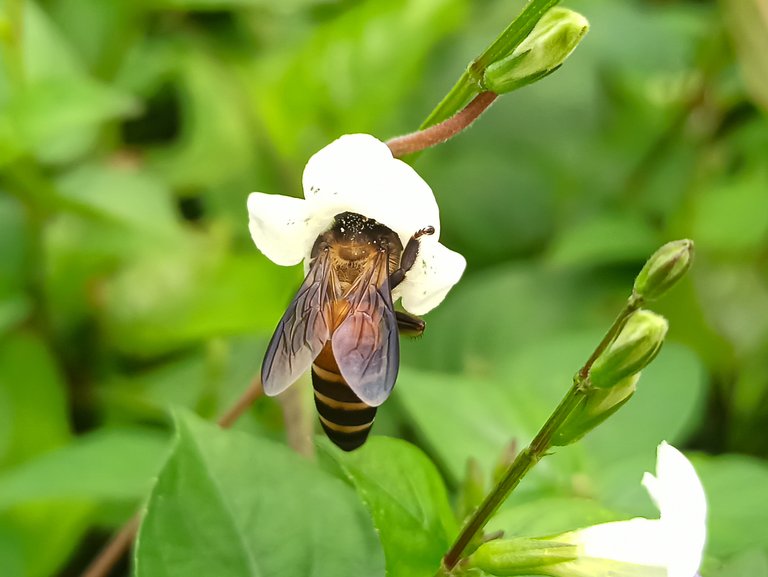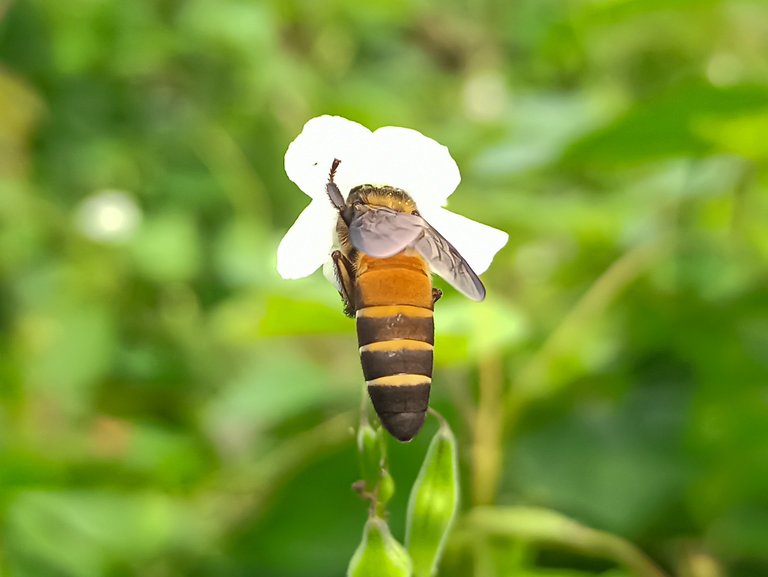 ---
Sphex argentatus, is a wasp in the genus Sphex belonging to the Sphecinae family. Commonly known as digger wasp, it is also known as a stinging predator that paralyzes prey insects.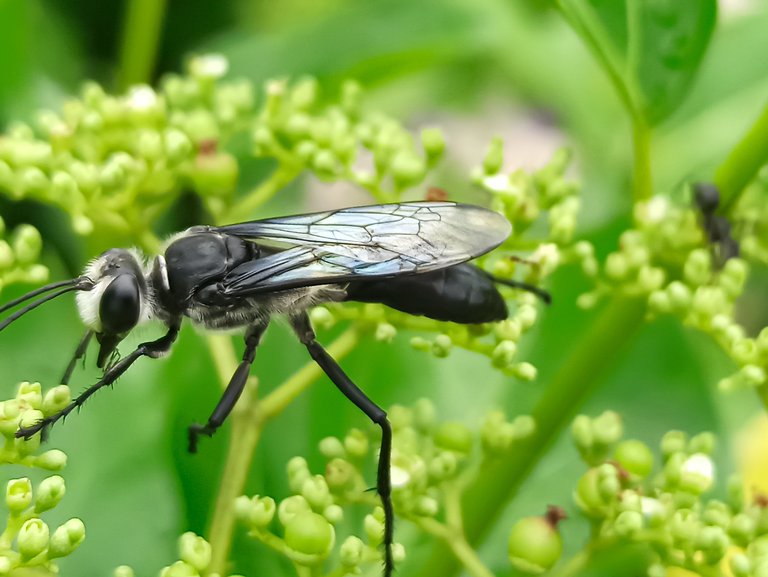 ---
Reference:
1. https://en.wikipedia.org/wiki/Bembix
2. https://en.wikipedia.org/wiki/Polistes_bellicosus
3. https://en.wikipedia.org/wiki/Apis_cerana
4. https://en.wikipedia.org/wiki/Sphex
5. https://species.wikimedia.org/wiki/Sphex_argentatus
---
| Camera | Xiaomi Redmi Note 8 Pro + Macro Lens |
| --- | --- |
| Category | Animal Photography |
| Processed | Adobe Lightroom |
| Location | Lhokseumawe, Aceh, Indonesia |
| - | - |
Thank you for stopping by