I'd like to share with you some fascinating insect photos taken with my smartphone camera.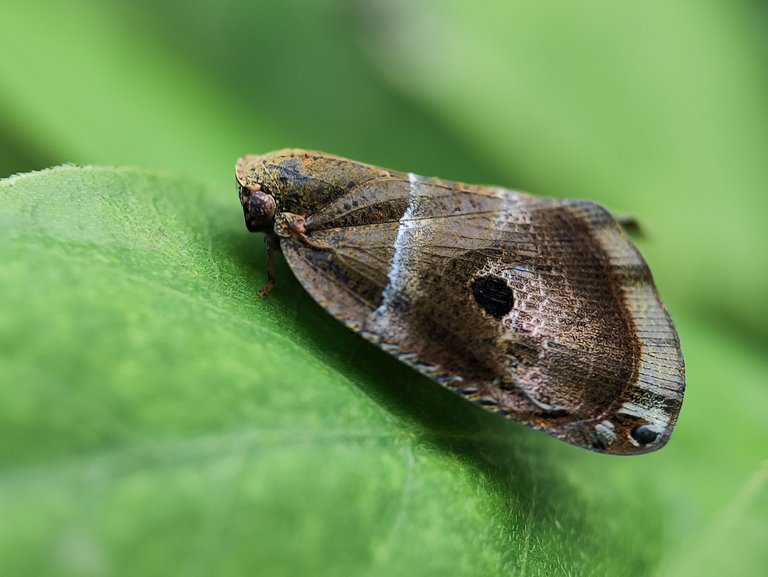 The Ricaniid planthopper, also known as the black planthopper (Ricania speculum), is a species of planthopper that belongs to the family Ricaniidae. The planthopper's wings are fairly wide and have a carpet-like pattern.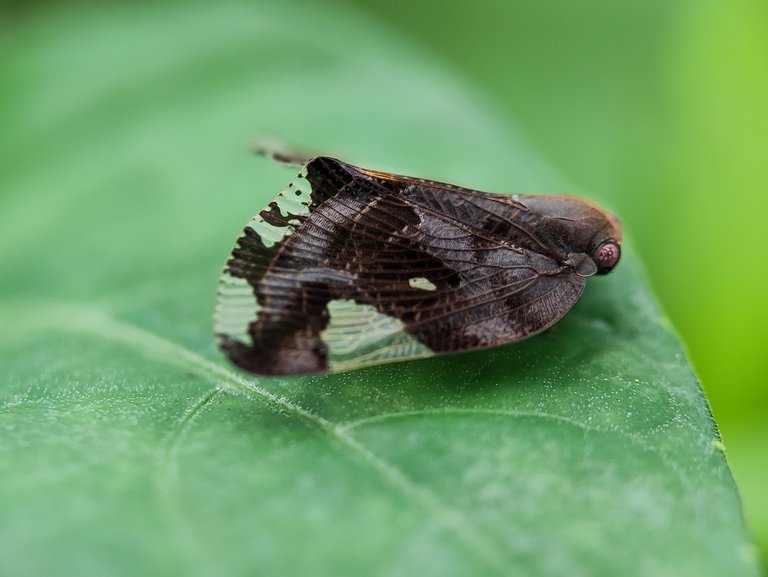 This species is known as a pest bug that attacks a variety of tropical and sub-tropical crops (including oil palm, coffee plants, apples, citrus species, and a variety of other agricultural crops).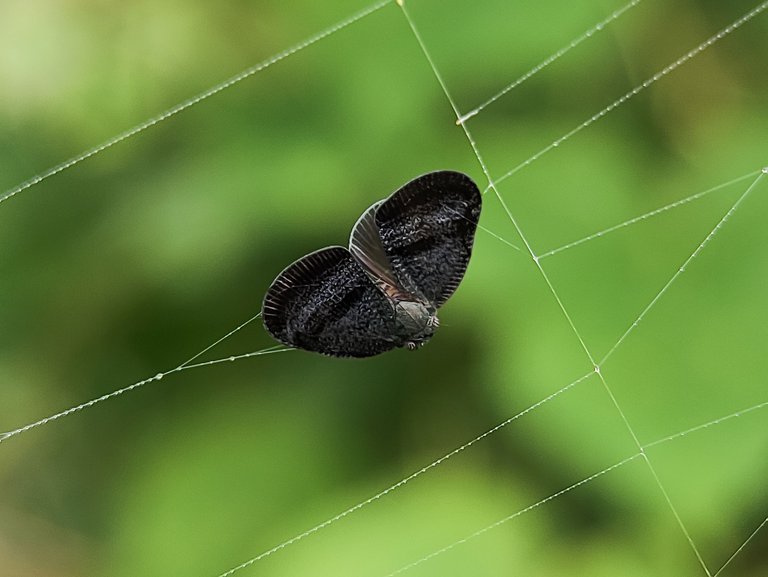 This one Ricaniid planthopper is trapped on the cobweb. Yeah naturally, the 'homeowner' gets a complimentary lunch!
---
Meanwhile, a Geisha planthopper (Geisha mariginelles) of the family Flatidae can be seen below. The planthopper's face, which was plastered in white dust, resembled that of a Japanese geisha.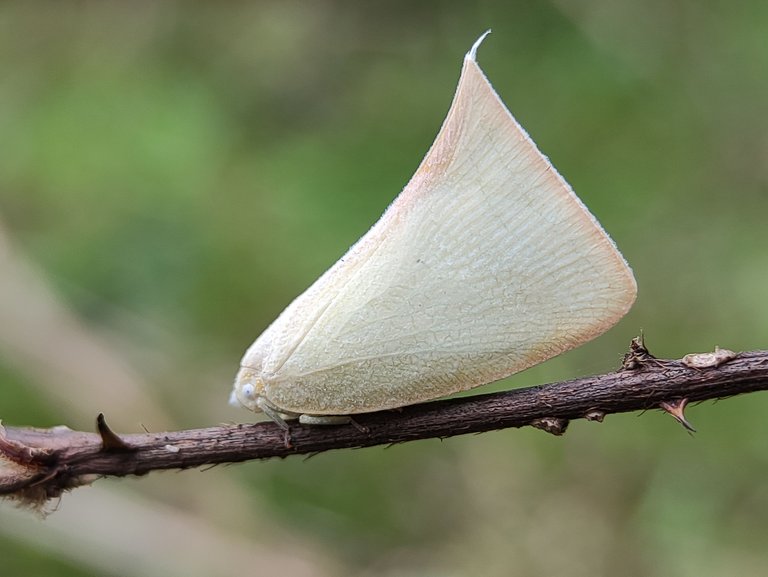 Oh my goodness! Geisha planthopper's plight! While I was snapping it, a skimmer dragonfly appeared and pounced on it. The 'Geisha's' body was ripped apart by the dragonfly's keen and powerful jaws in a matter of seconds.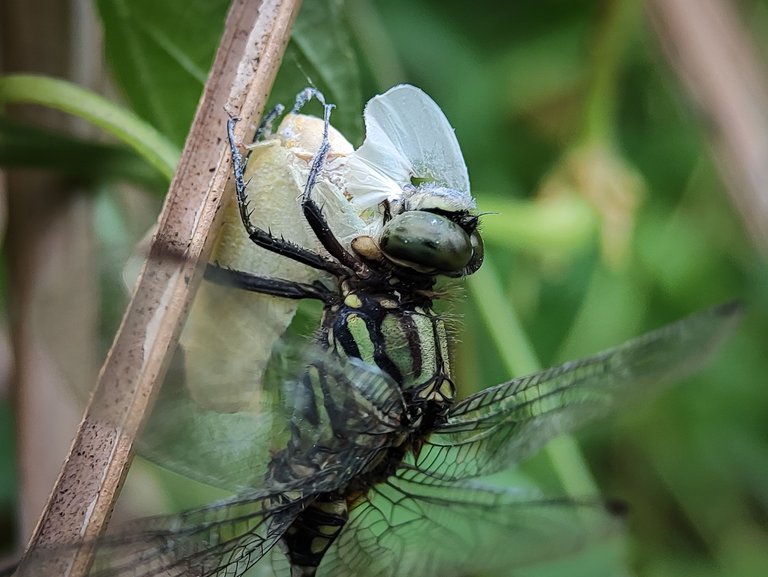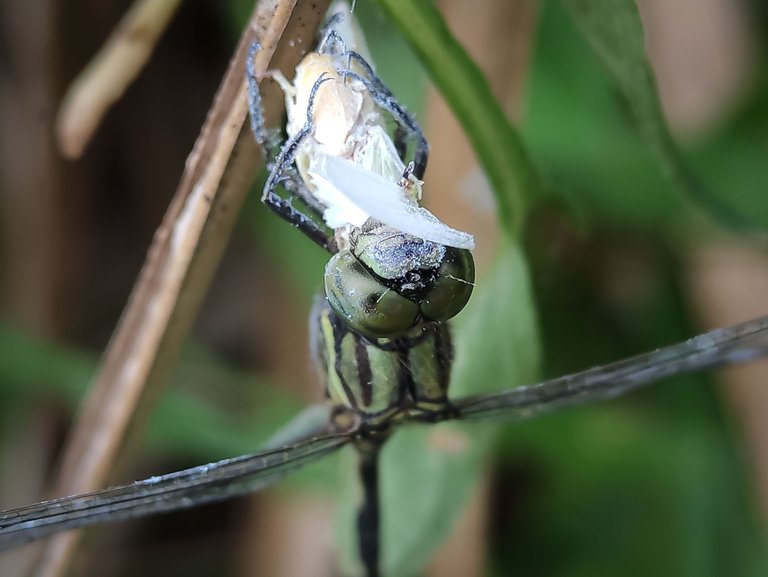 ---
Thank you for stopping by 🙂
---
| Camera | Xiaomi Poco X3 NFC Smartphone |
| --- | --- |
| Lens | External macro lens |
| Category | Animal Photography |
| Processed | Mobile Lightroom |
| Location | Lhokseumawe, Sumatra, Indonesia |
| - | - |