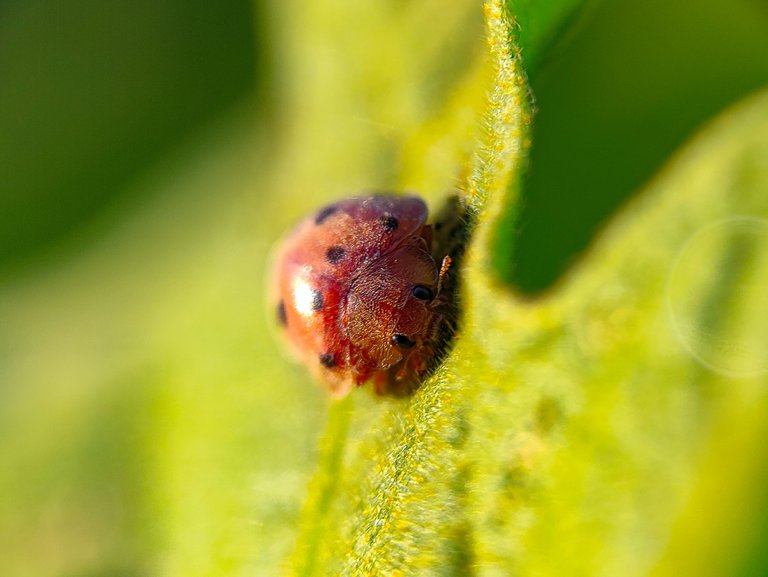 This is common in our area. Almost anywhere overgrown with bushes, you will see melon ladybugs there. And what I saw the most was ladybugs mating, but this one was caught alone and was probably looking for a mate.
Most melon ladybugs (Chnootriba elaterii) are a shiny orange with black spots on the backs of the shields, but this one is a pale orange. Despite the fact that it was caught just before dusk, normally the late afternoon sun would affect the shine on the shield.
Currently, our area is at the end of the rainy season, which means that the dry season will come soon. So currently there are a lot of melon ladybugs, something you might rarely see during the dry season.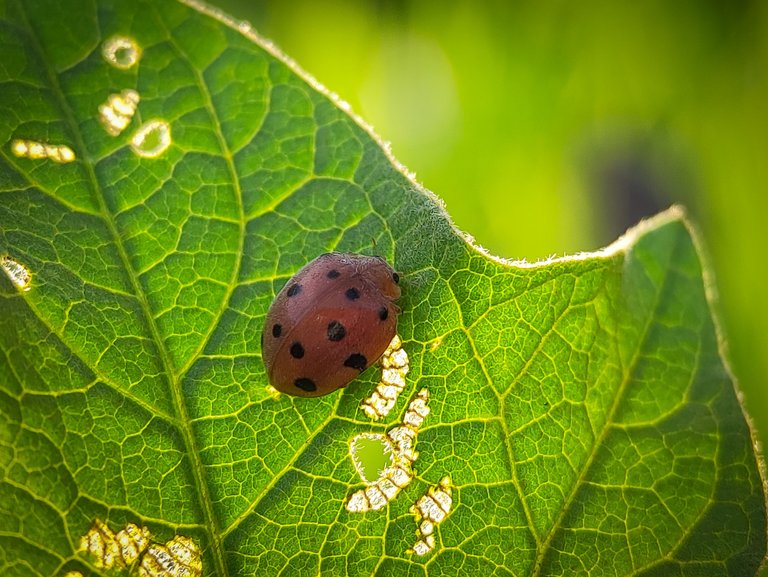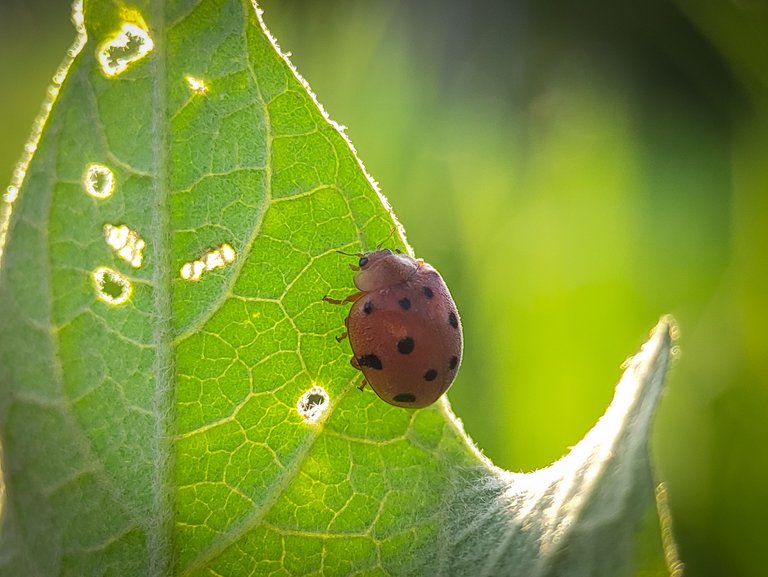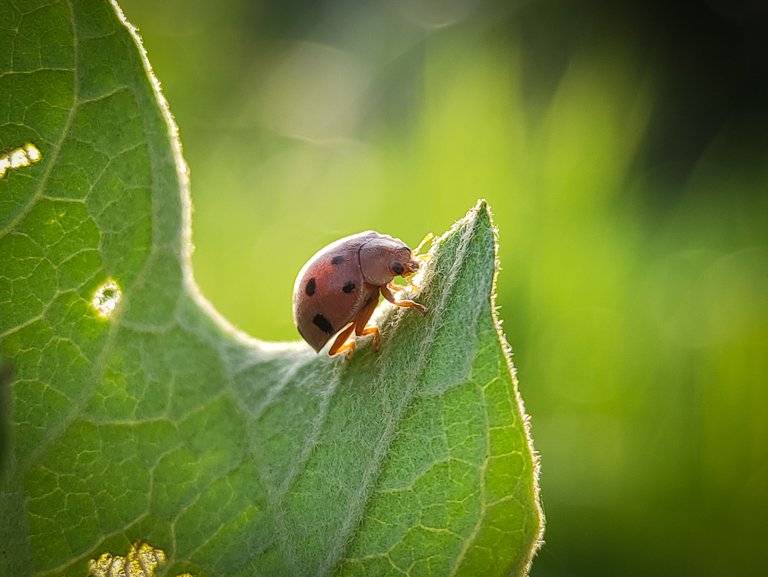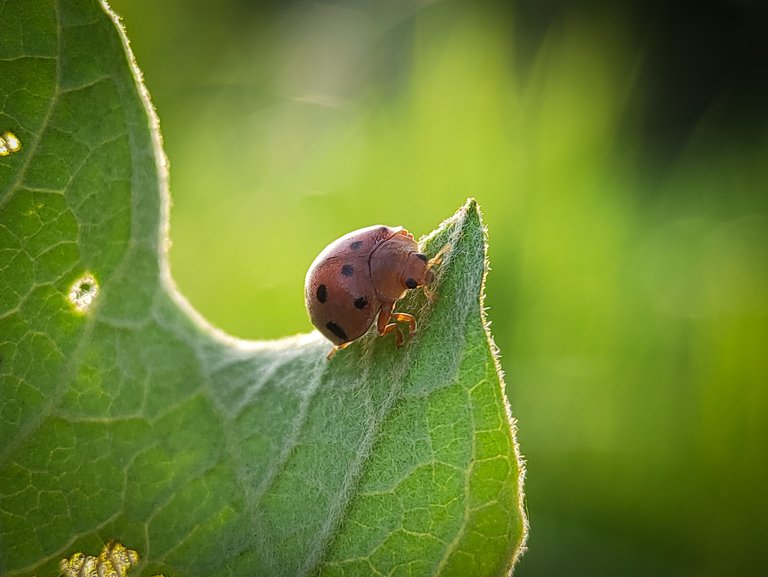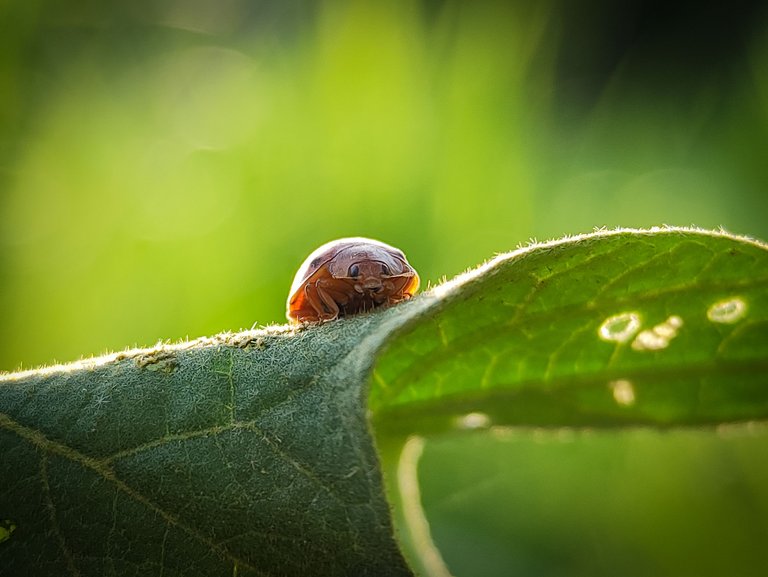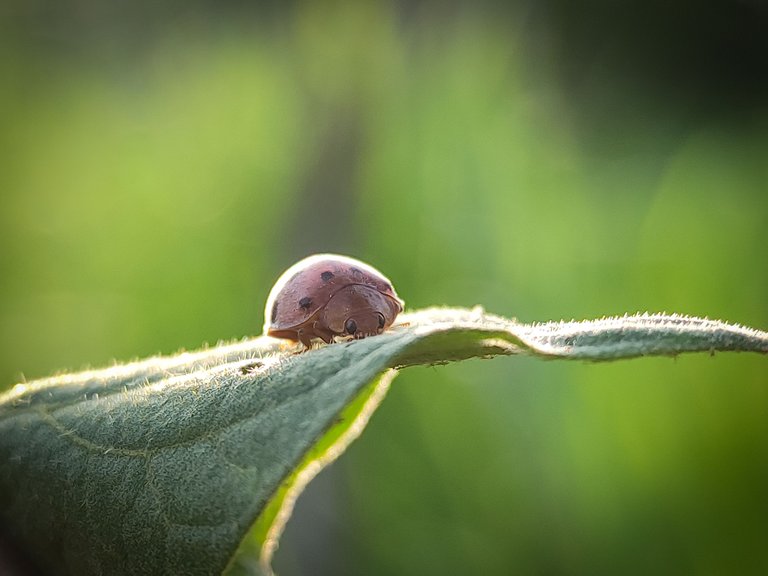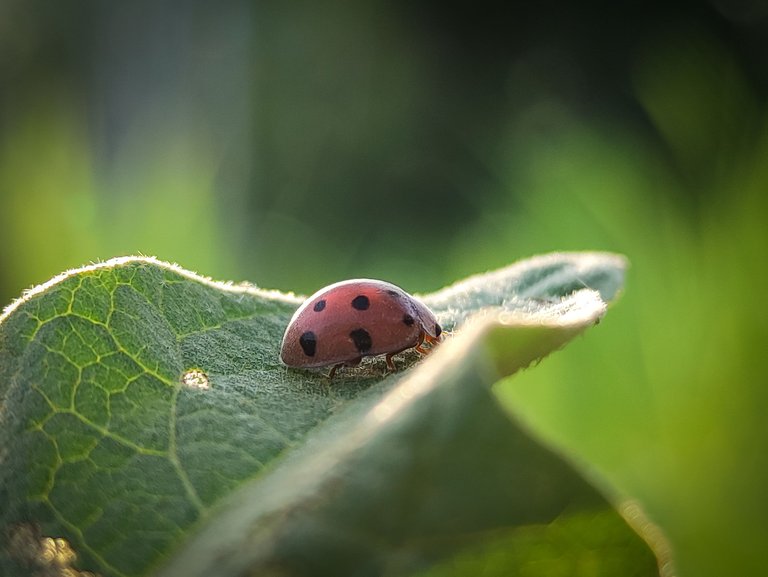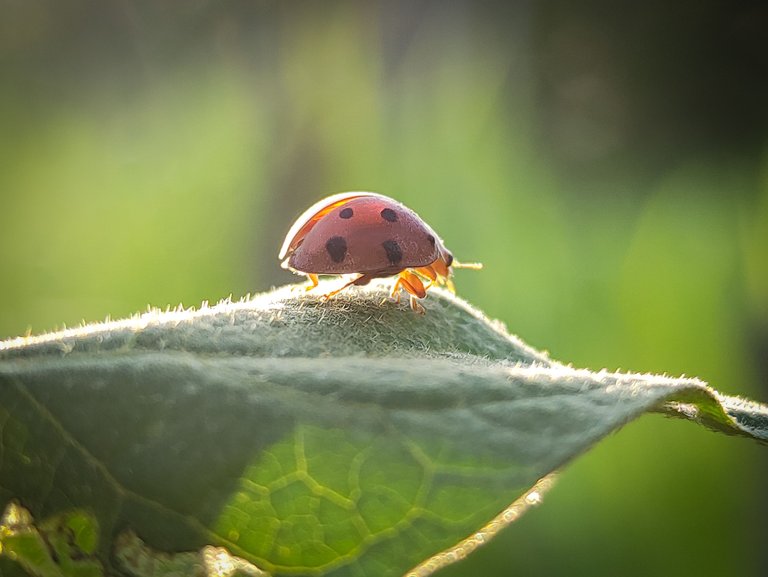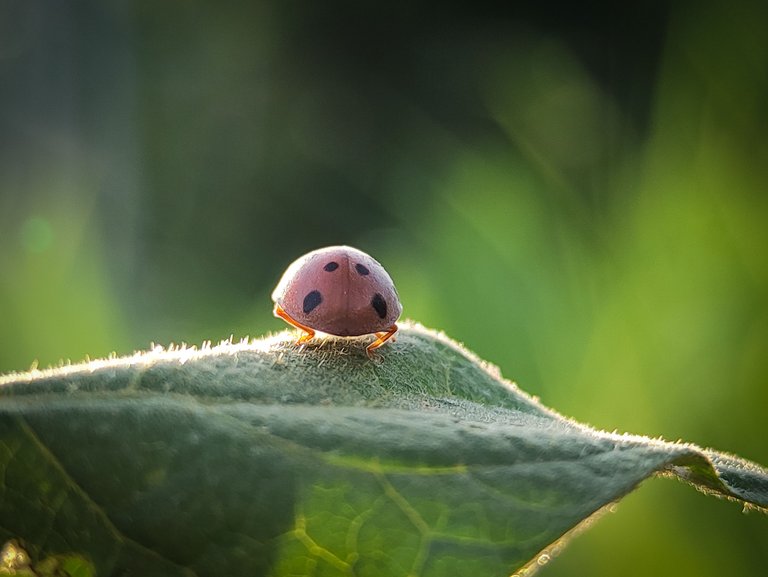 ---
All of the images here are my own work, taken with a Xiaomi POCO NFC smartphone and an assembled external macro lens.