Hey everyone! Have a nice weekend. I just enjoy the weekend at home with my two sons, while my wife is out of town to take part in the outstanding teacher Olympics.
I can't do photo hunting away from home, so I only do it around at my home. Today I captured photos of the lynx spider (Oxyopidae). It is a female spider that can be identified by its slightly bright color, and the less striking color of a pair of pedipalps, it is different from the male spider which is slightly darker.
The lynx spider is a formidable predator, it is able to knock out prey that is bigger than it. On the grasses or plant twigs, it often does camouflage to stalk its prey.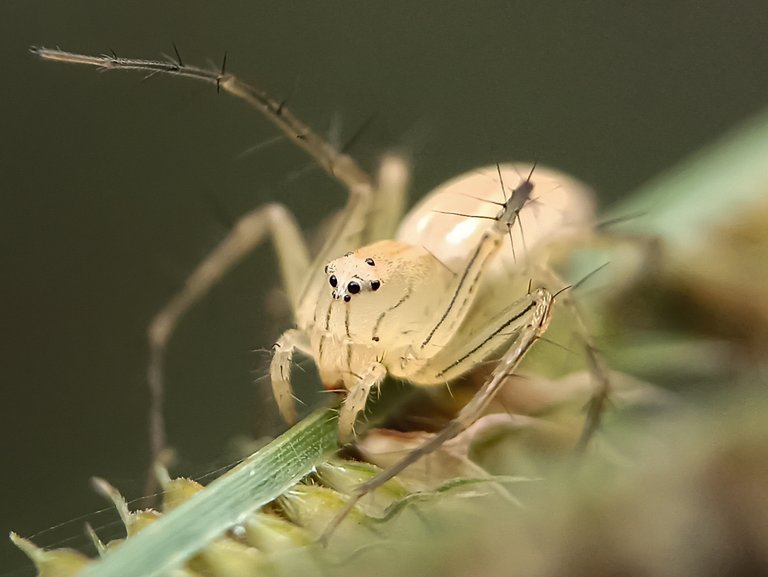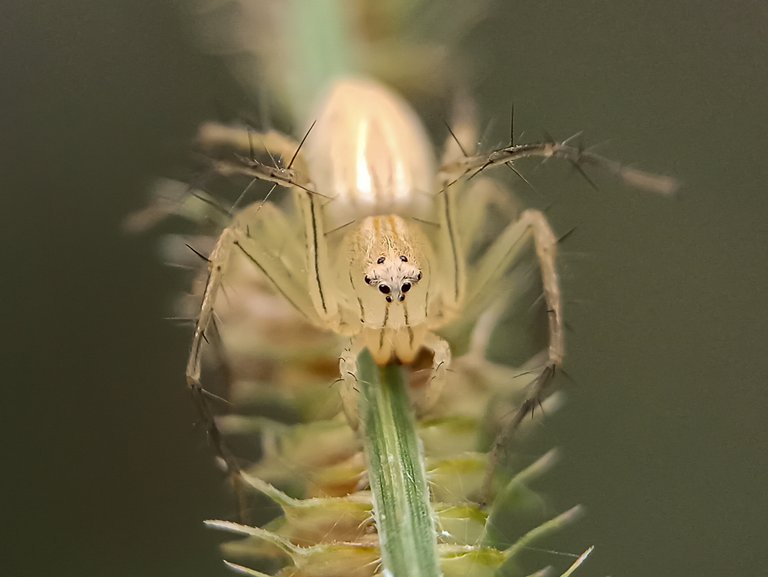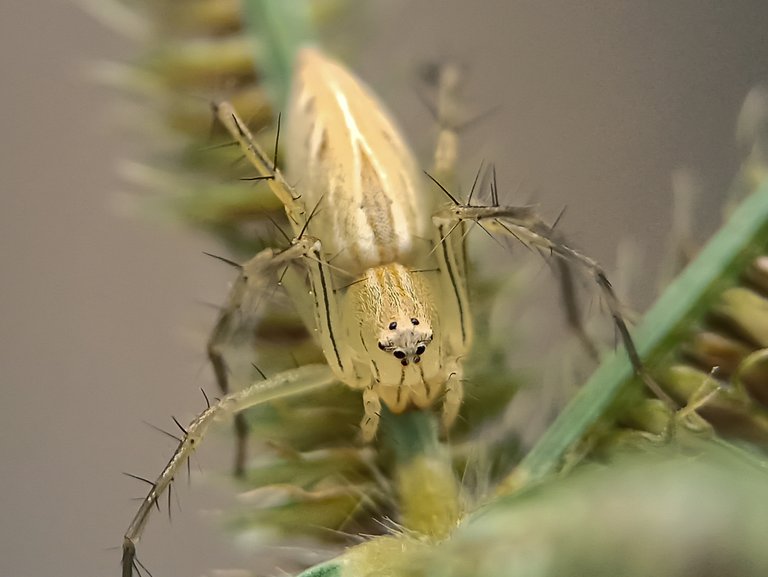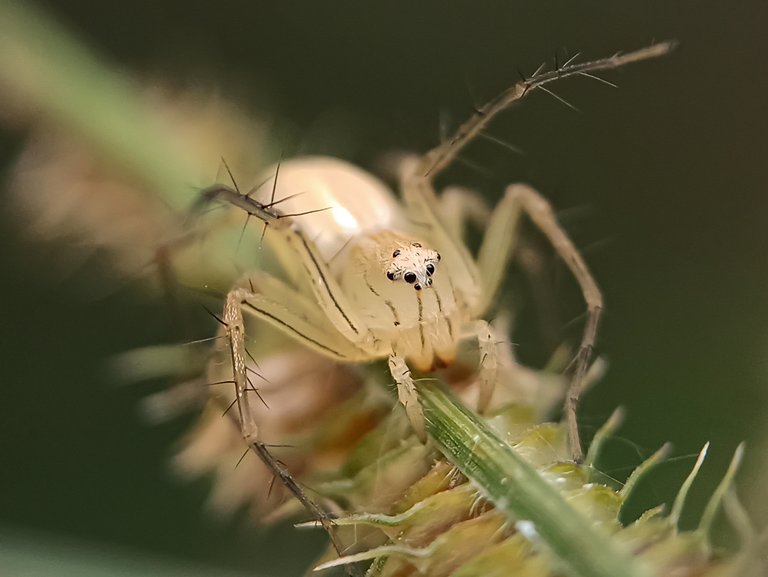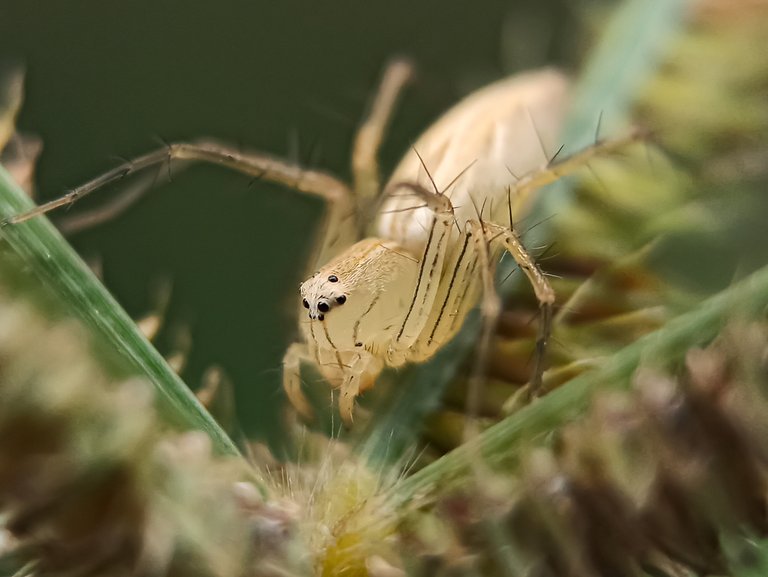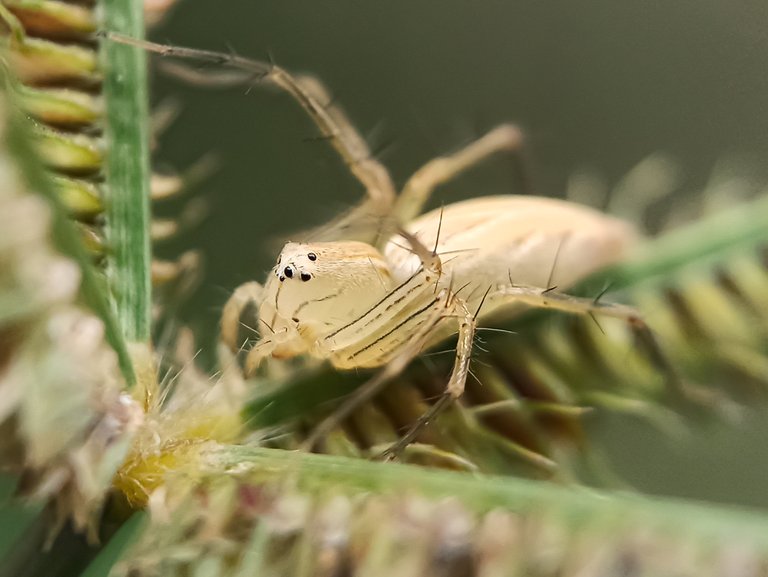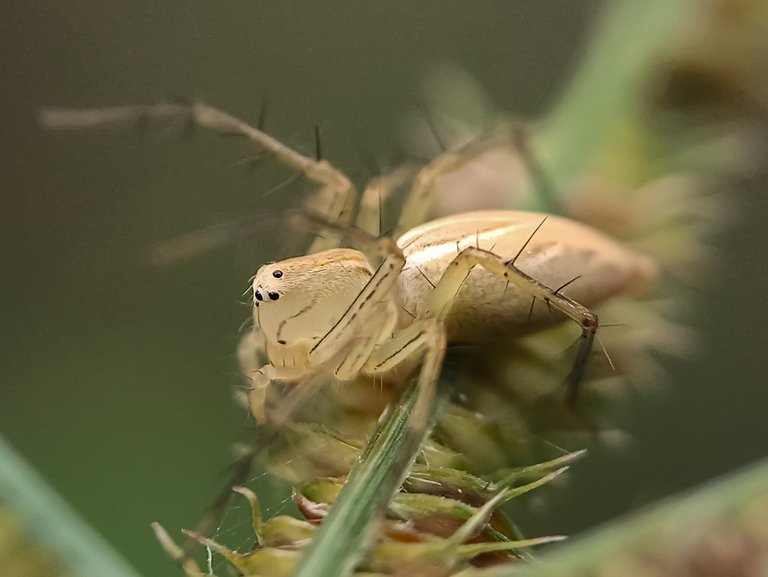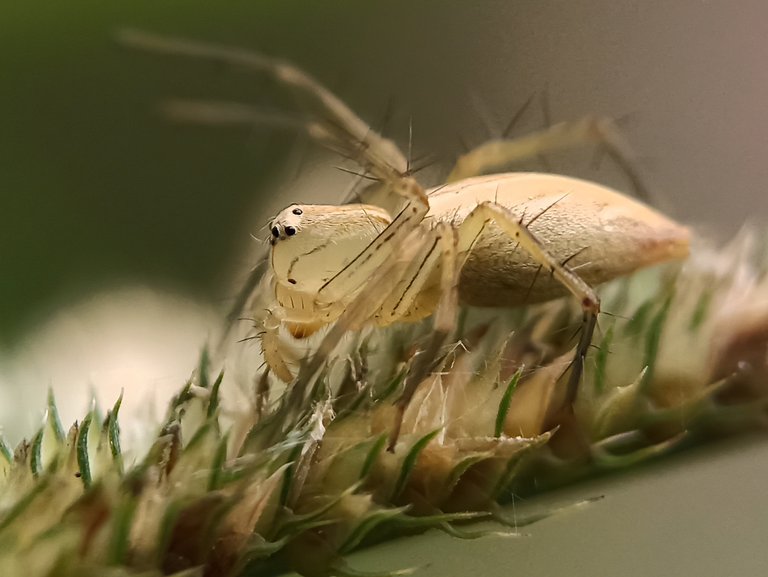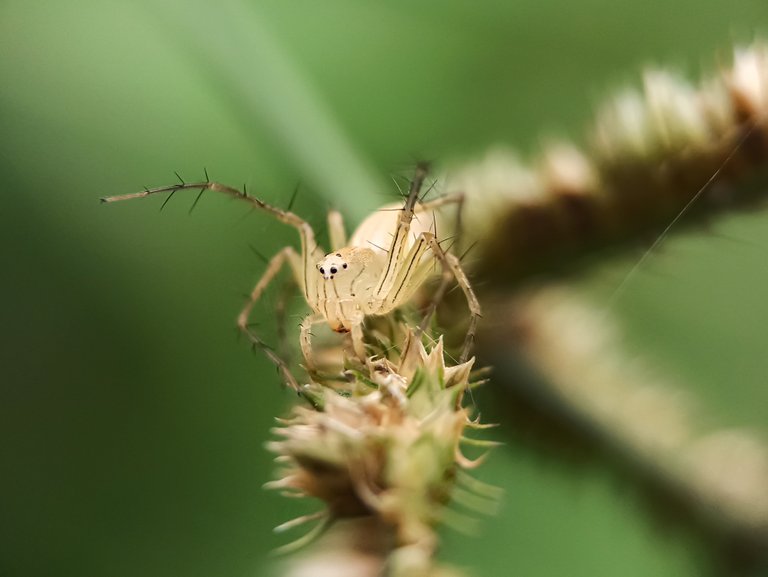 | Camera | Xiaomi Redmi Note 8 Pro + Macro Lens |
| --- | --- |
| Category | Animal Photography |
| Processed | Adobe Lightroom |
| Location | Lhokseumawe, Aceh, Indonesia |
| - | - |
Thank you for stopping by