Spiders are known as the most intelligent predators among other arthropods. With strong and lethal jaws, a spider is able to kill its prey in one bite. Even if they were wasps or bees that were known to also have quite a lethal sting, they would be killed if confronted by a spider.
Some time ago, I saw a sweat bee (Pseudapis sp.) groaning in pain and then immediately killed after being bitten by a lynx spider (Oxyopidae sp.). This predator with spiny legs often waits for its prey on the grass or weeds, and sweat bees tend to perch on the grass to suck the pollen from the grass panicles.
Yeah, Lynx spiders, with their bright colors, can perform perfect camouflage when they want to ambush prey. Here I share some of the photos of that killing moment I captured using my smartphone camera.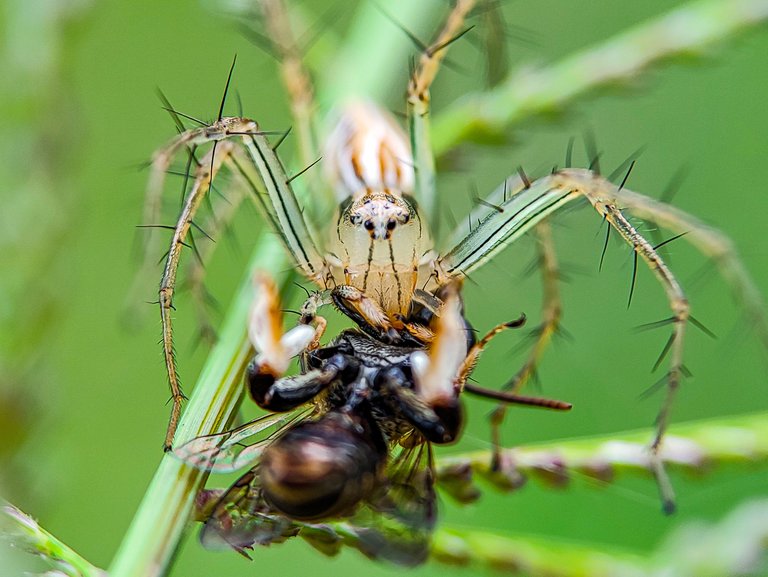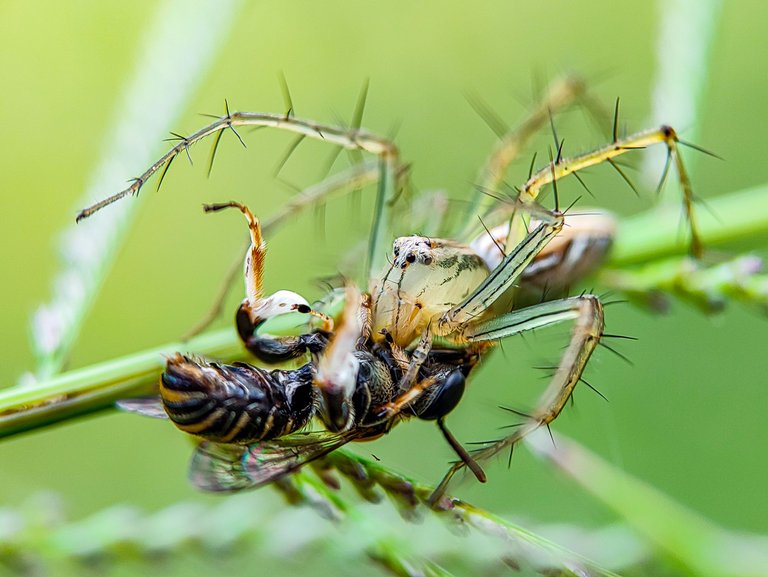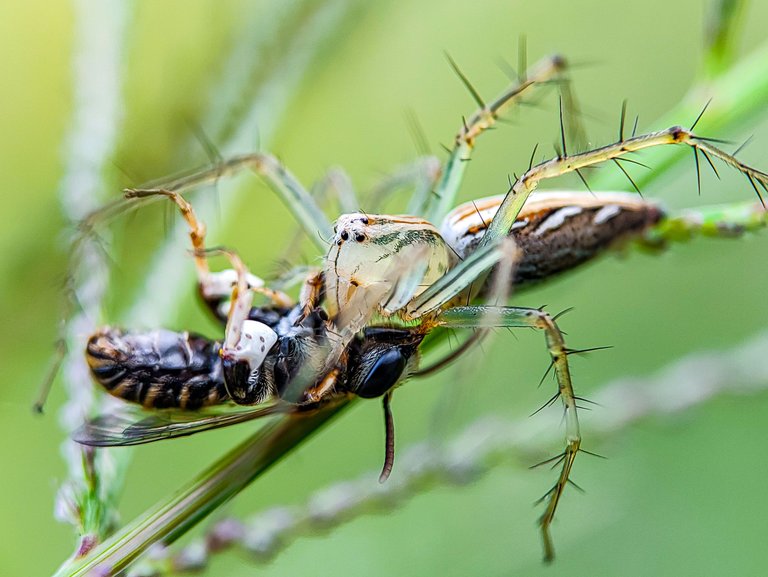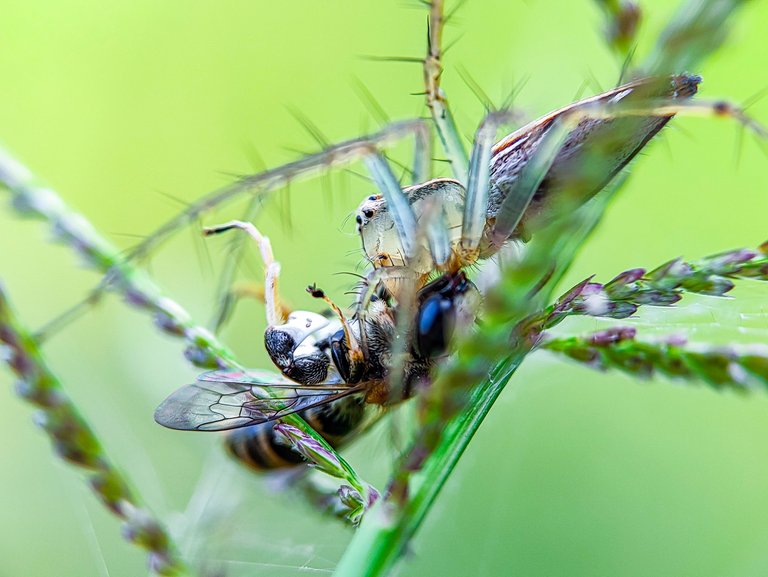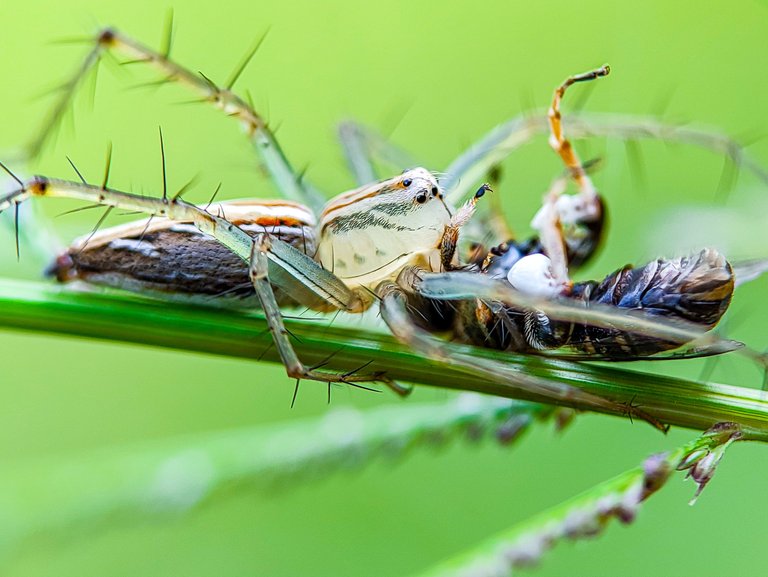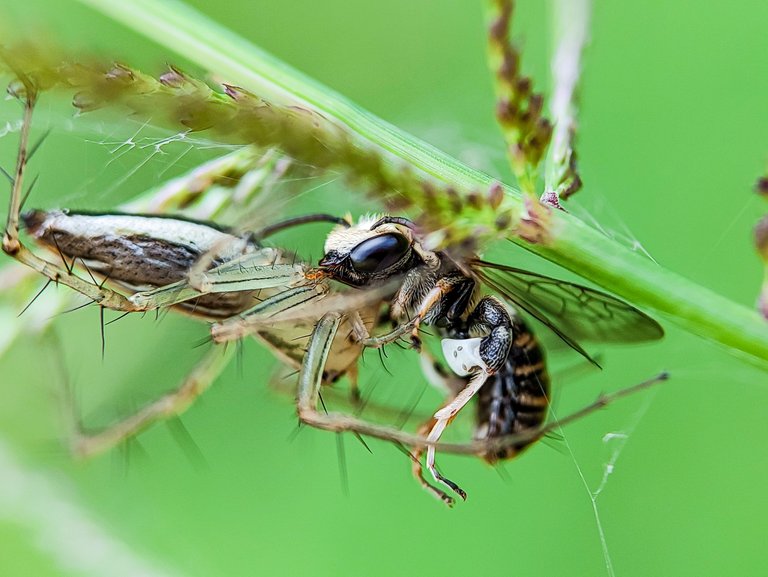 | Camera | Xiaomi Poco X3 NFC Smartphone |
| --- | --- |
| Lens | External macro lens |
| Category | Macro photography |
| Processed | Mobile Lightroom |
| Location | Lhokseumawe, Sumatra, Indonesia |
| - | - |