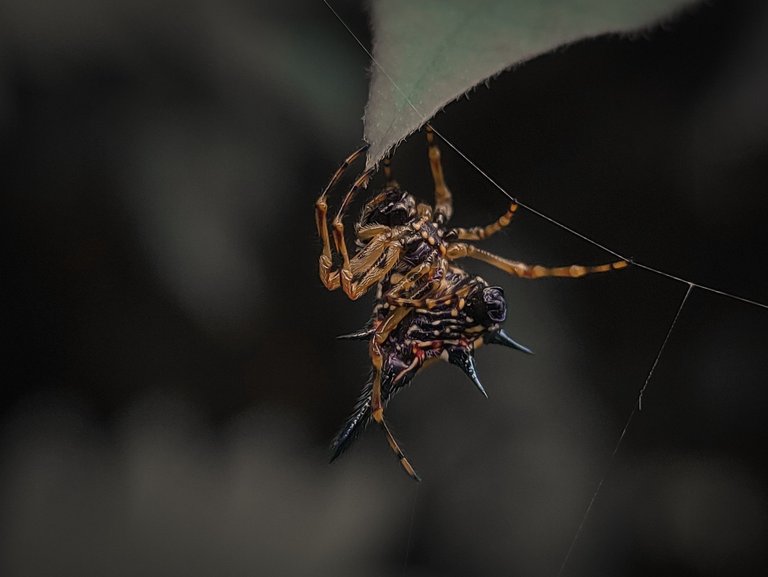 When I found it, it was spinning silk threads to make its web among the leaves.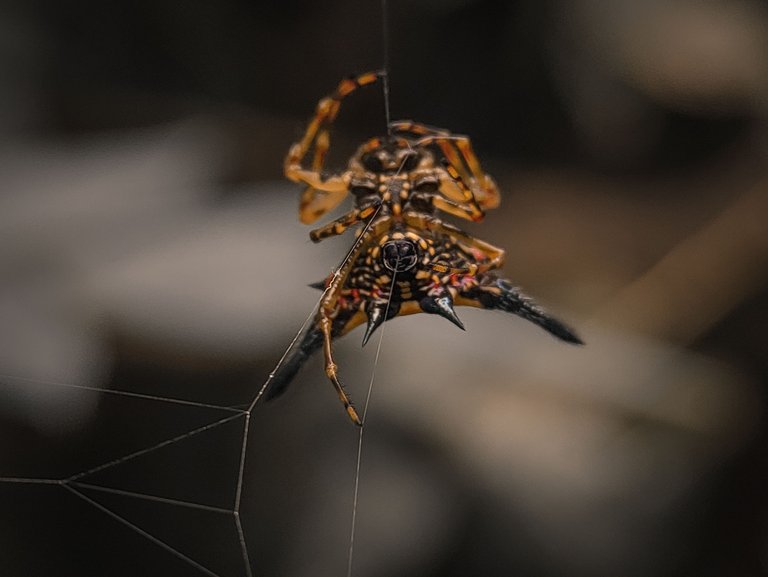 Thin silk threads poured from its abdomen, and they were painstakingly woven back and forth. This spider is an excellent architect for the job.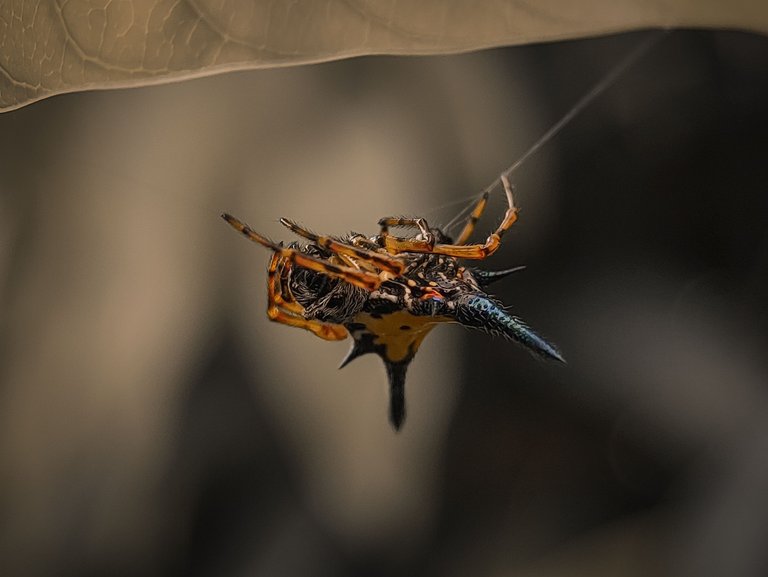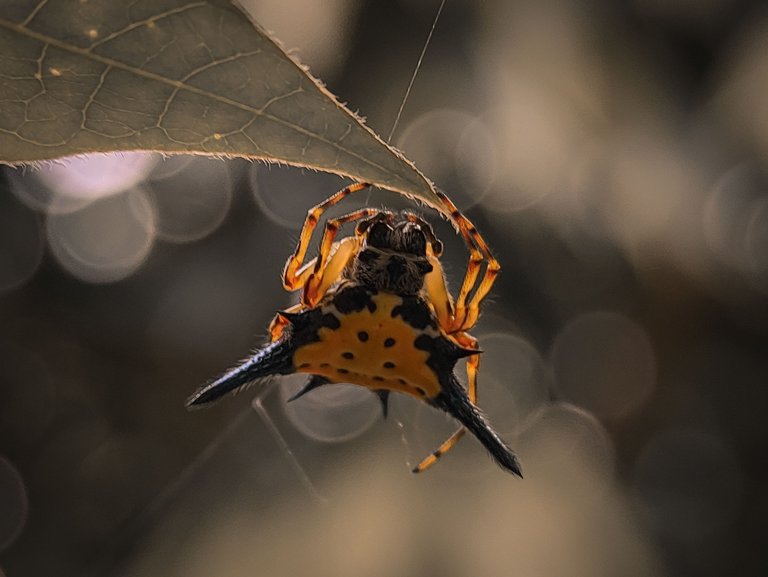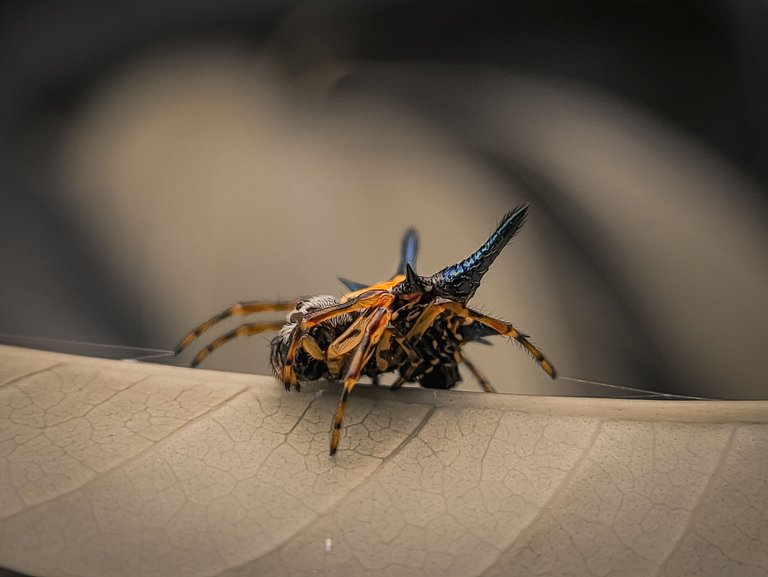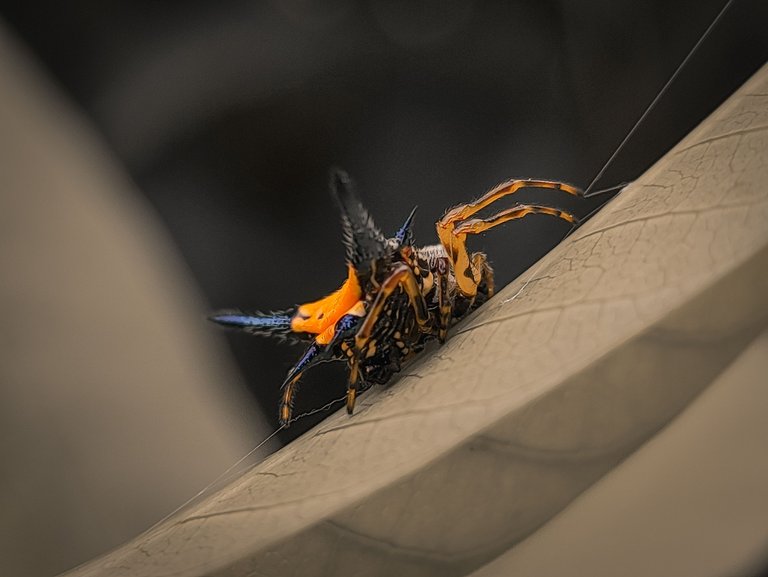 I estimate that it only takes a few minutes for the spider's web to be completely finished, allowing it to rest for a moment while waiting for prey to pass through it, become entangled on the web, and become stuck there; a prey that can fill its belly after finishing work.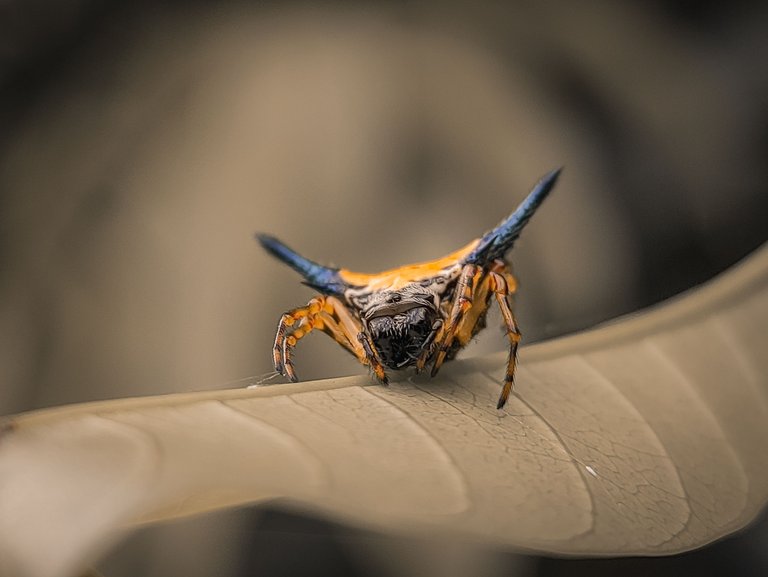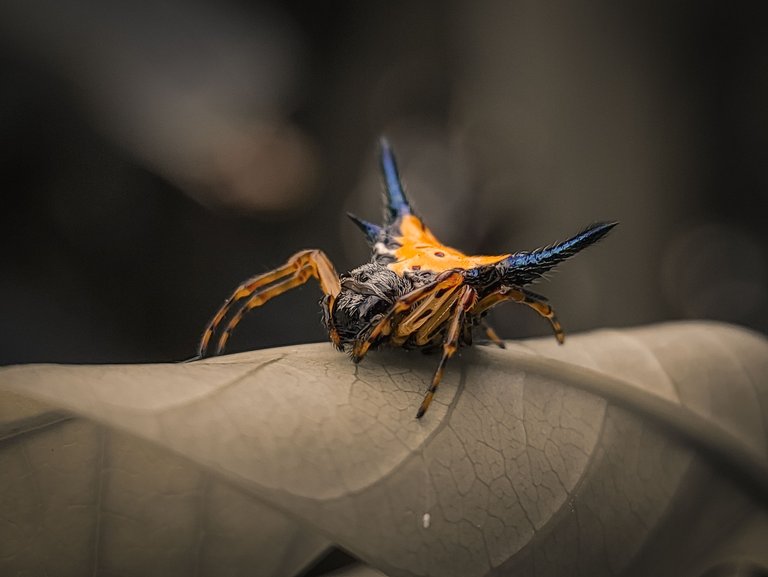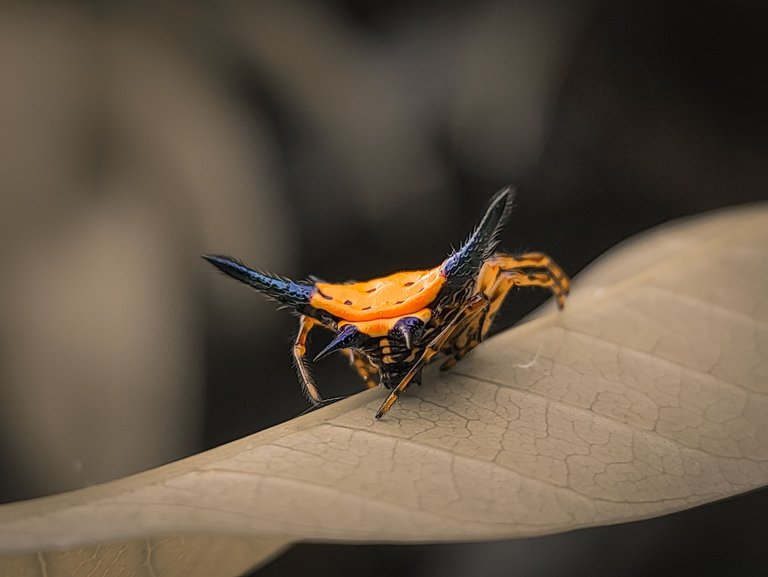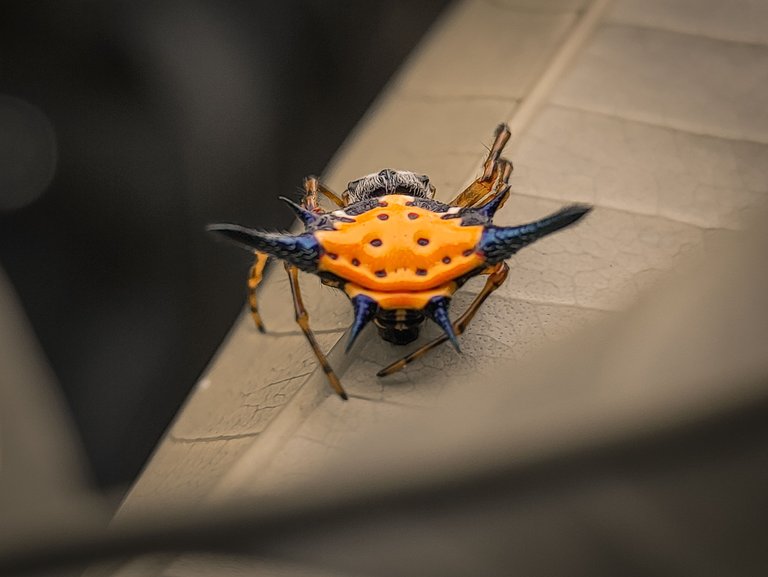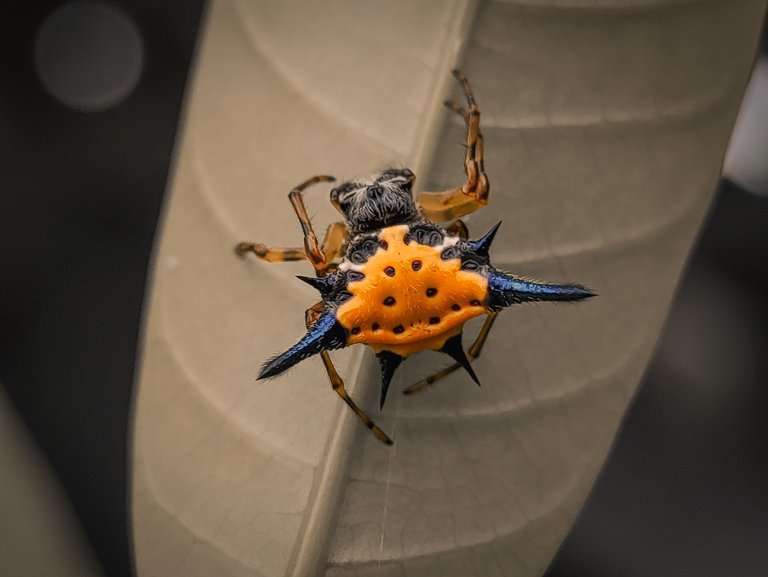 The spider belongs to the genus Gasteracantha and is commonly known as the spiny orb-weaver. To be more specific, I do not yet know the species' name.
---
All of the images here are my own work, taken with Xiaomi POCO NFC smartphone and an assembled external macro lens.