These photos were taken by me in the local forest in Lhokseumawe, which borders the district of North Aceh.
I tried to identify this grasshopper on several bug sites, but unfortunately, I only found the common name and failed to find the binomial name.
"Clown grasshopper" (Acrididae sp.) is the common name for this grasshopper. The grasshopper has no wings and dark brown eyes. The color is quite distinctive; a blend of turquoise green, leaf green, and red stripes.
Here it looks like it only has one short antenna, but I think it should have two longer ones. Most likely, it lost one of its antennae.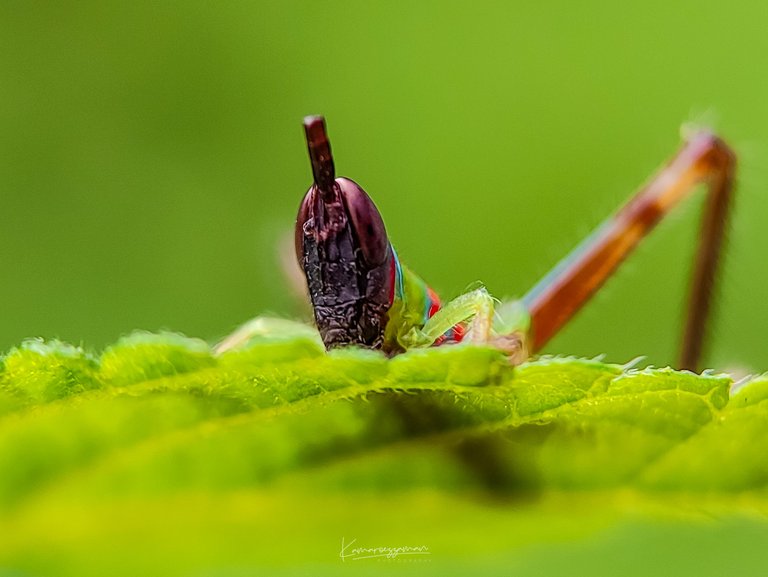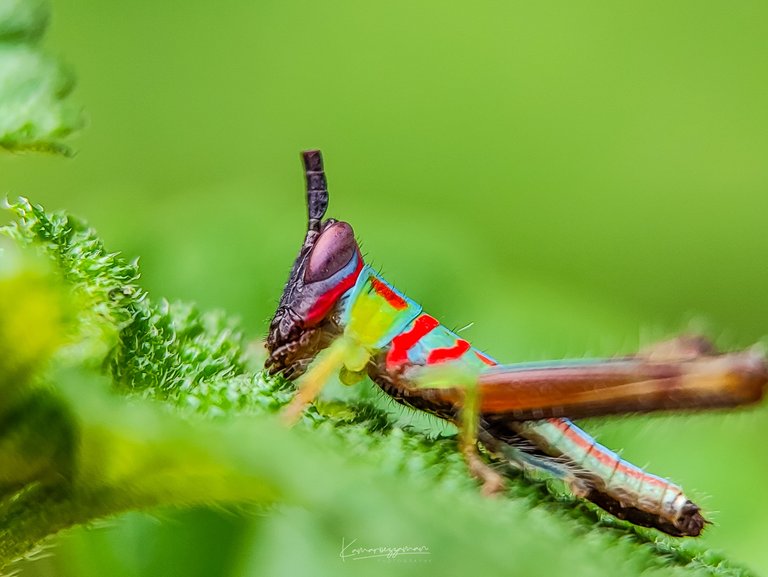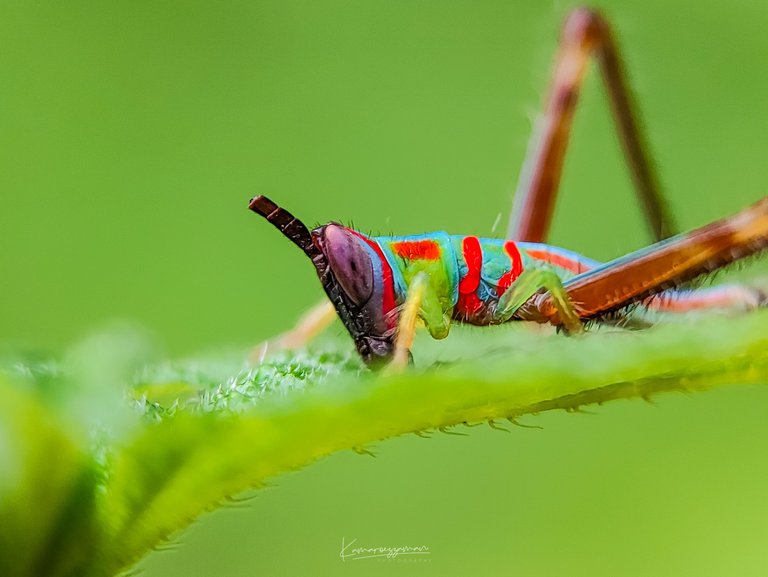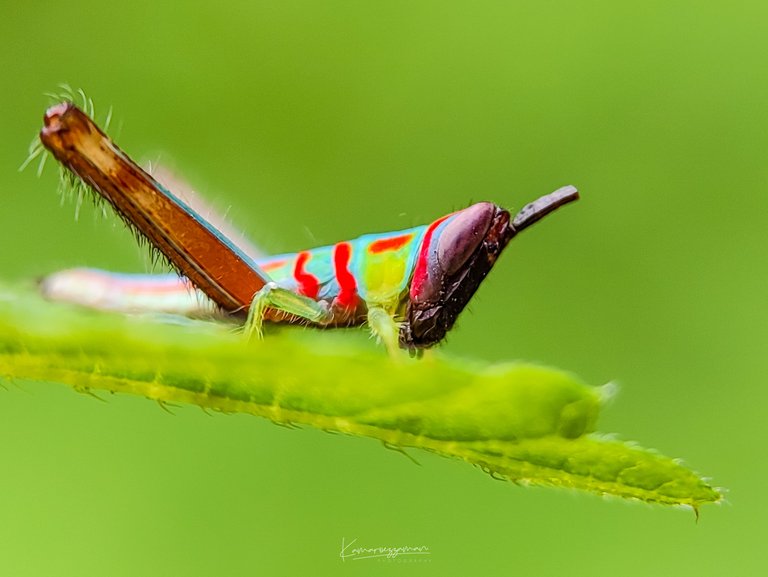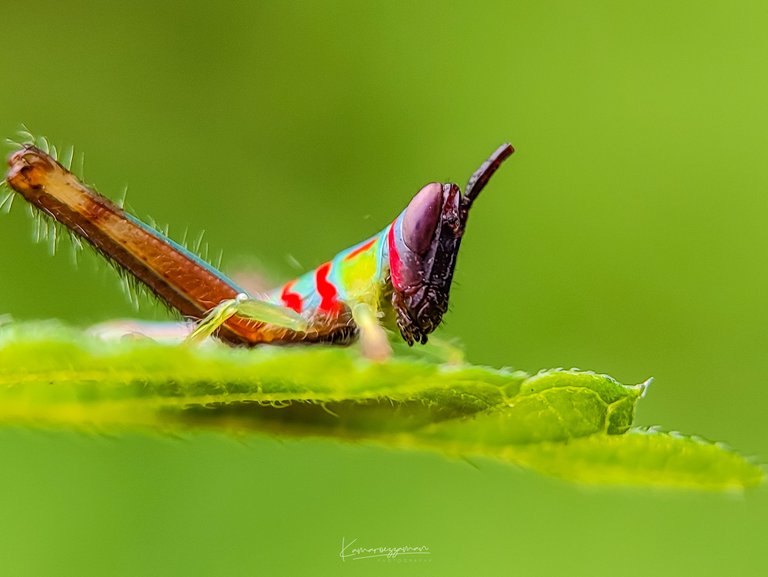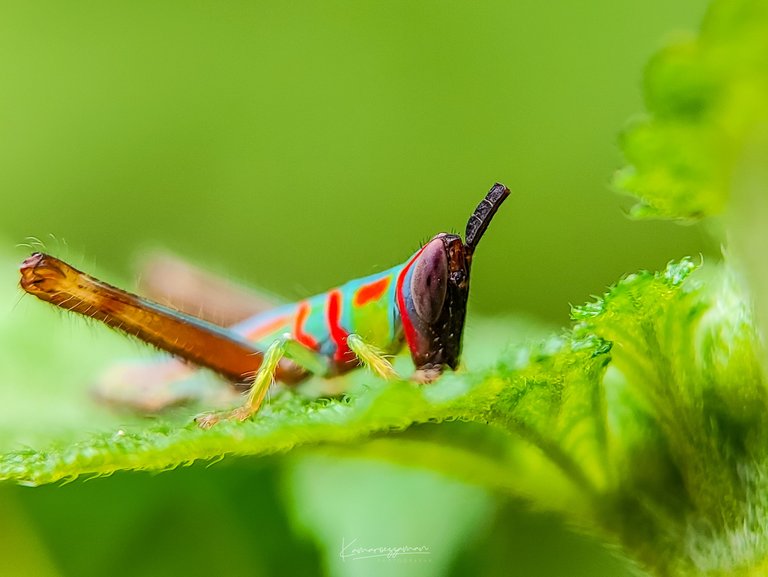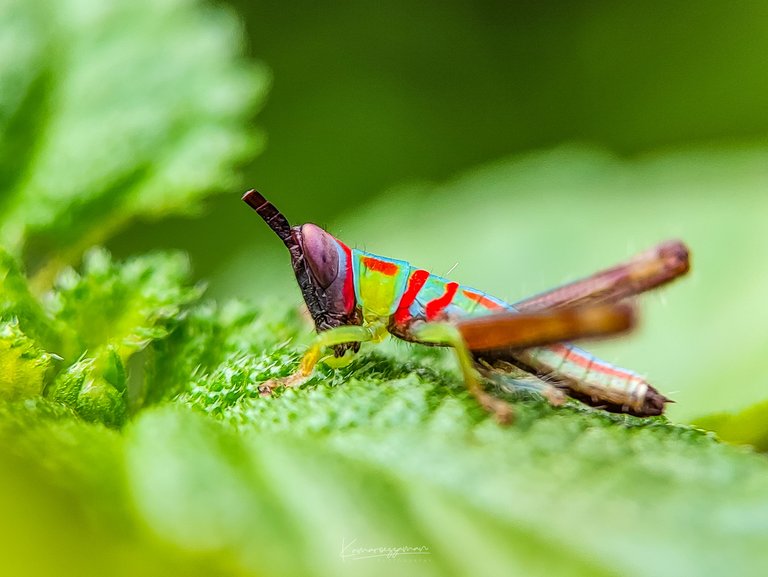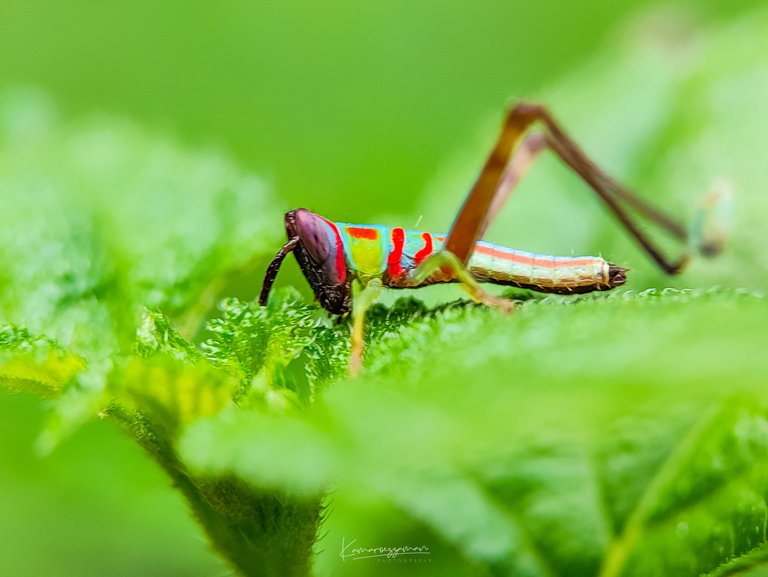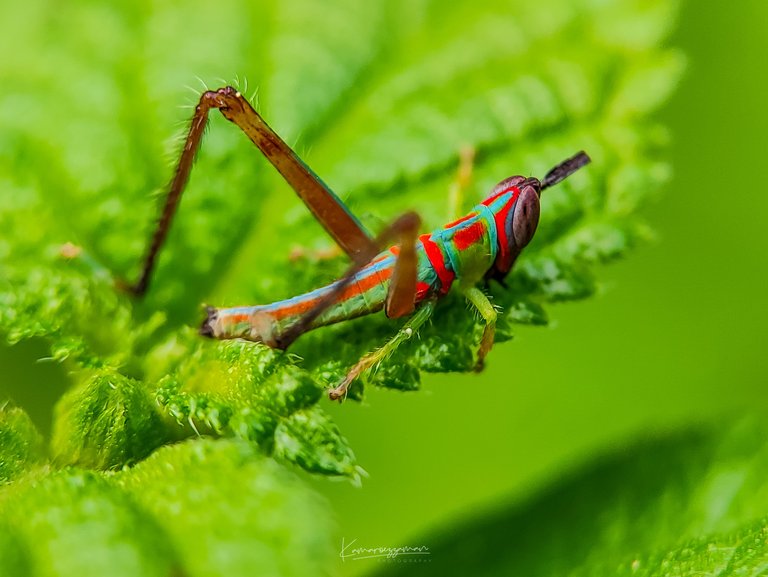 | Camera | Xiaomi Poco X3 NFC Smartphone |
| --- | --- |
| Lens | External macro lens |
| Category | Macro photography |
| Processed | Mobile Lightroom |
| Location | Lhokseumawe, Sumatra, Indonesia |
| - | - |