Cigaritis is a Lycaenid butterfly genus with distributions in the Indo-Malayan realm, the Afrotropical realm, and parts of adjacent Asian regions.
Hugues-Fleury Donzel, a French entomologist who specializes in butterflies and moths, was the first to describe the genus (1847). Entomologists have described at least 71 species of Cigaritis members.
This afternoon, I found one of the Cigaritis species. Based on its physical characteristics, I can identify it as the Cigaritis lohita, also known as the long-banded silverline.
What are the physical characteristics of the butterfly? You can see that in the photos below.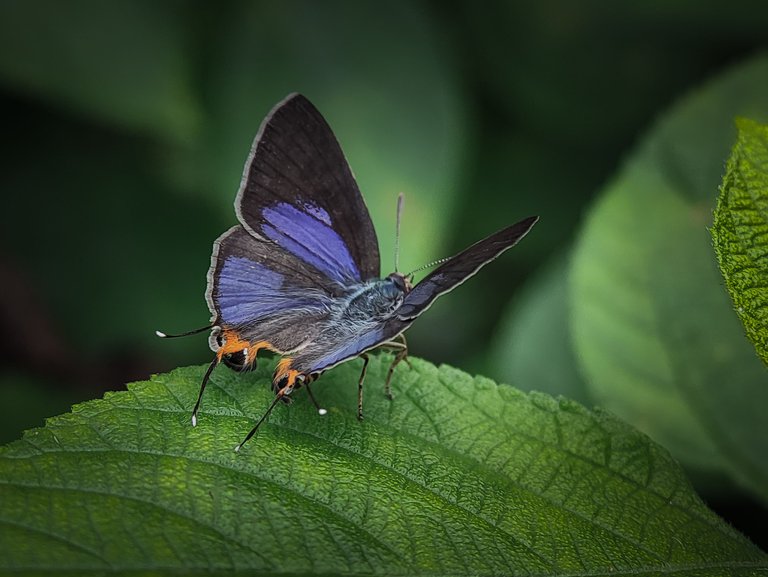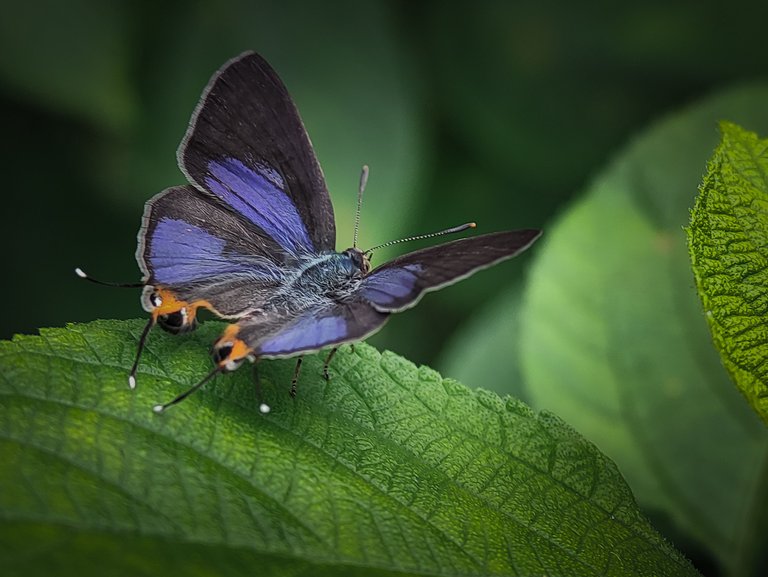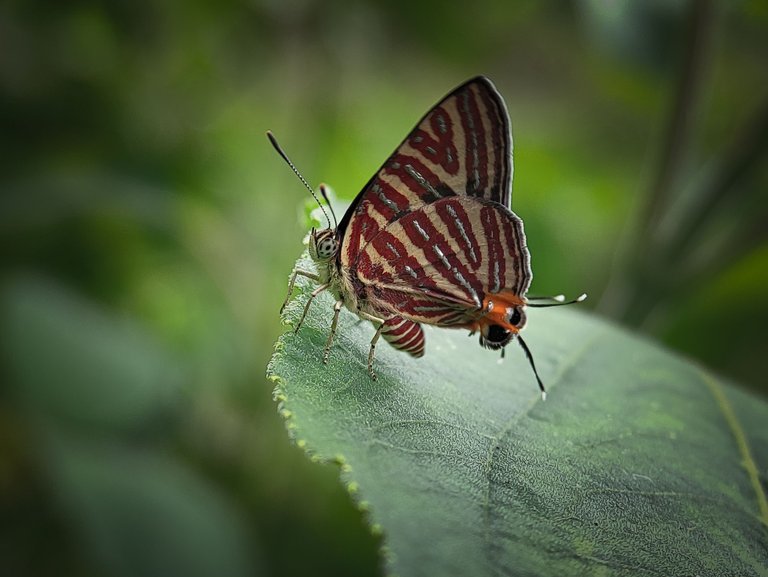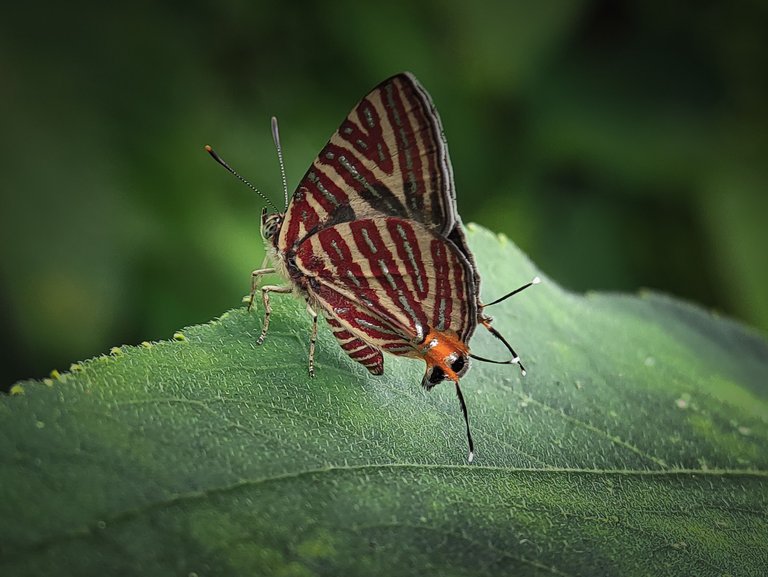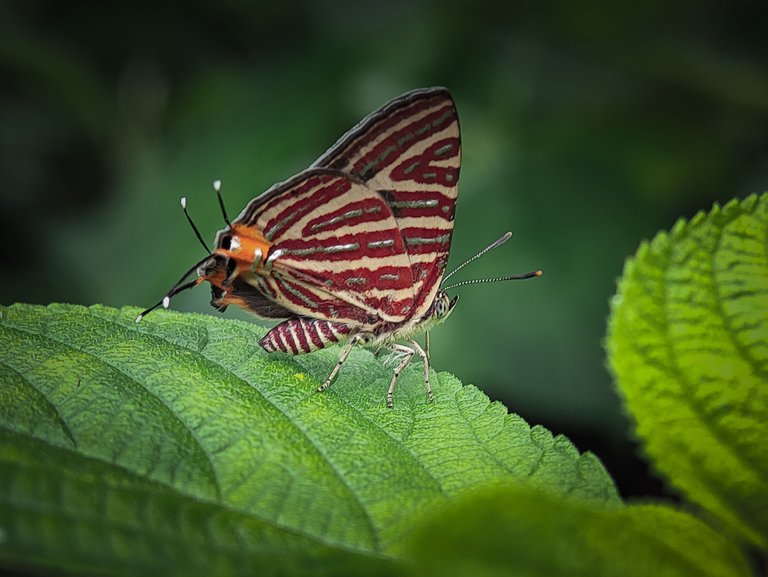 ---
All of the images here are my own work, taken with Xiaomi POCO NFC smartphone and an assembled external macro lens.