These pictures were taken by me in my yard this afternoon. A caterpillar with two thorny horns feeds on grass.
This is a larva of Melanitis leda, also commonly called the common evening brown, a butterfly species classified in the family Nymphalidae.
The larva is bright green with black horns and a face. This is in stark contrast to the brown adult butterfly after going through the metamorphosis phase.
I observed that the larvae feed very voraciously. It is able to gnaw a blade of grass in a fairly short time.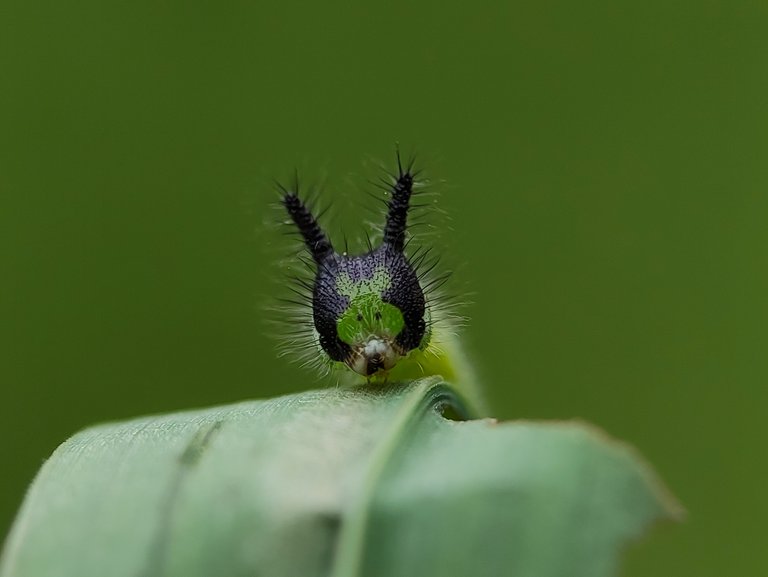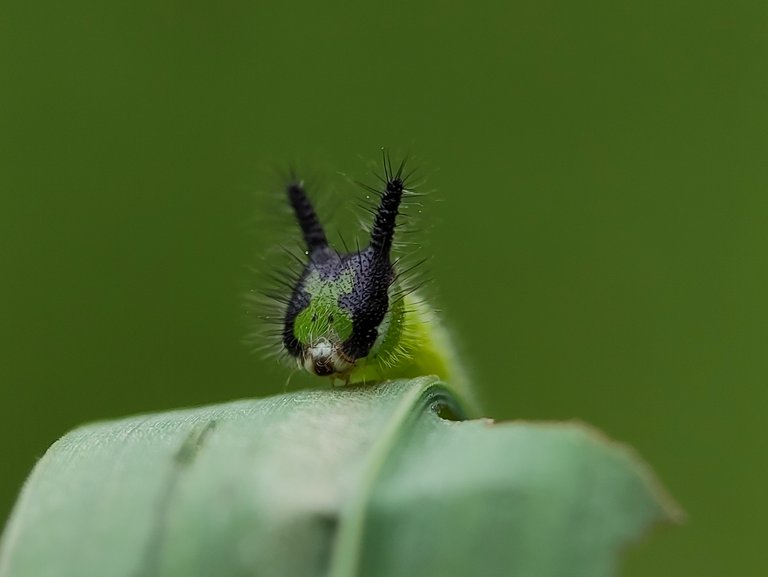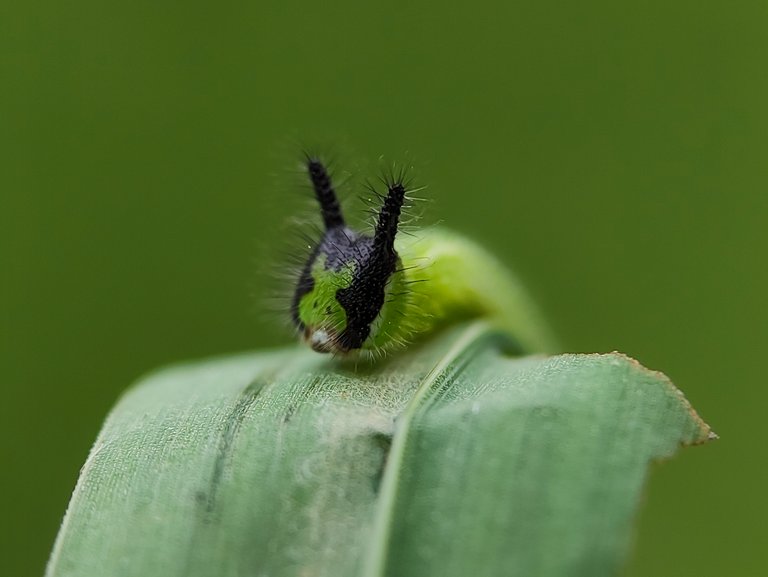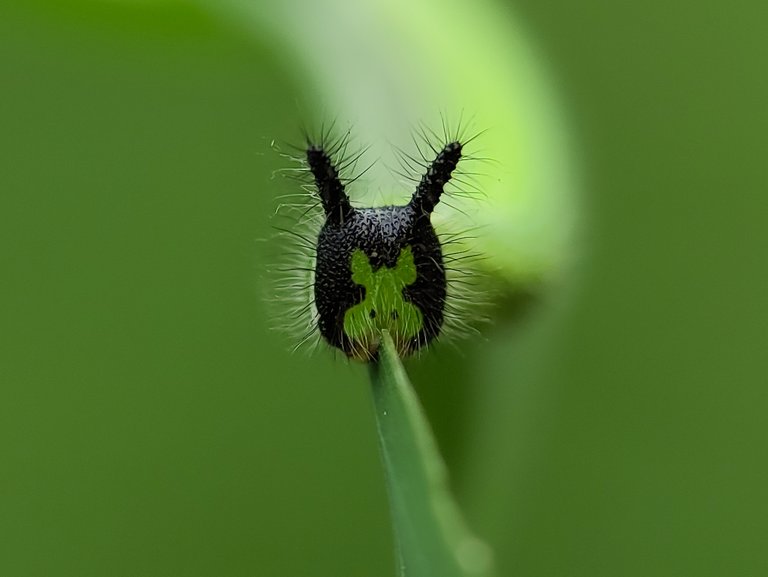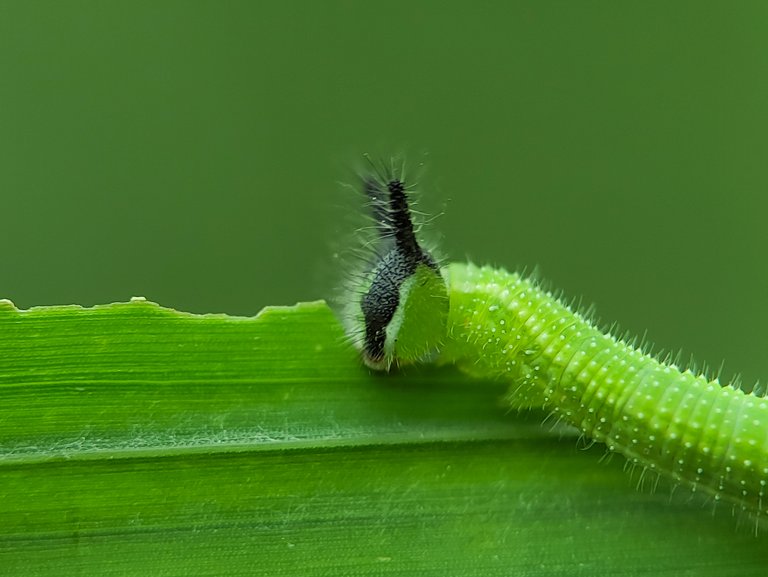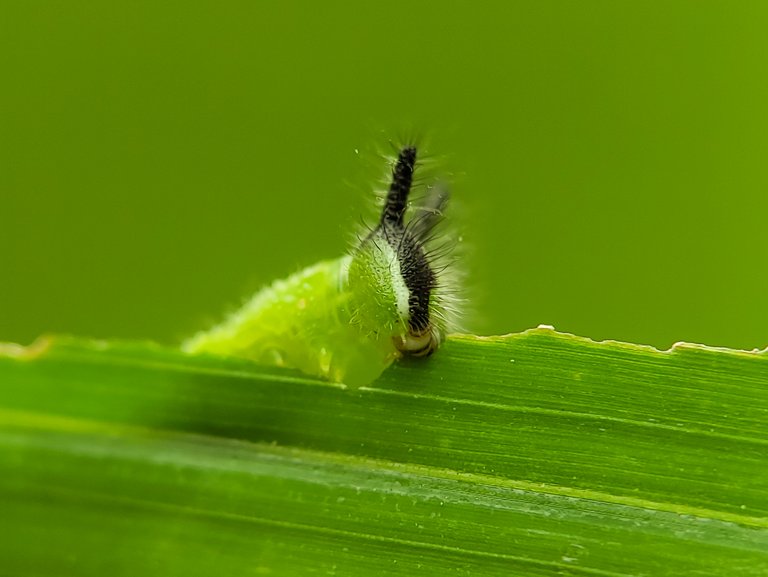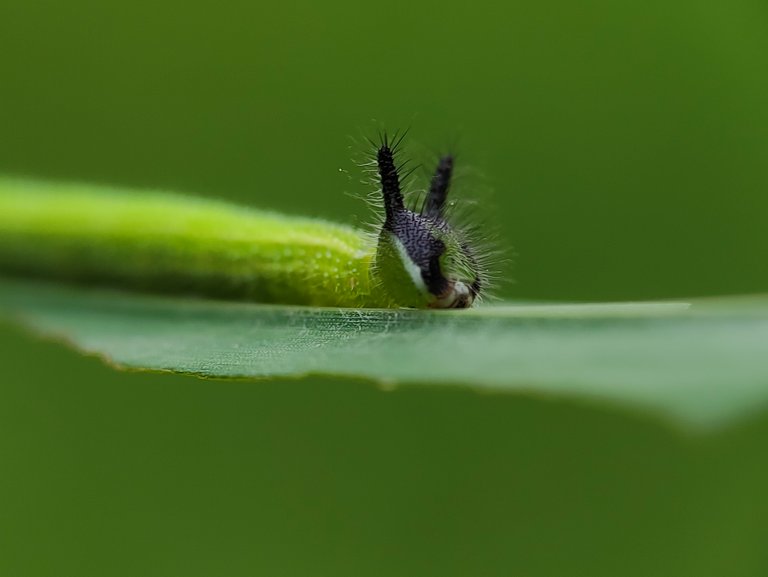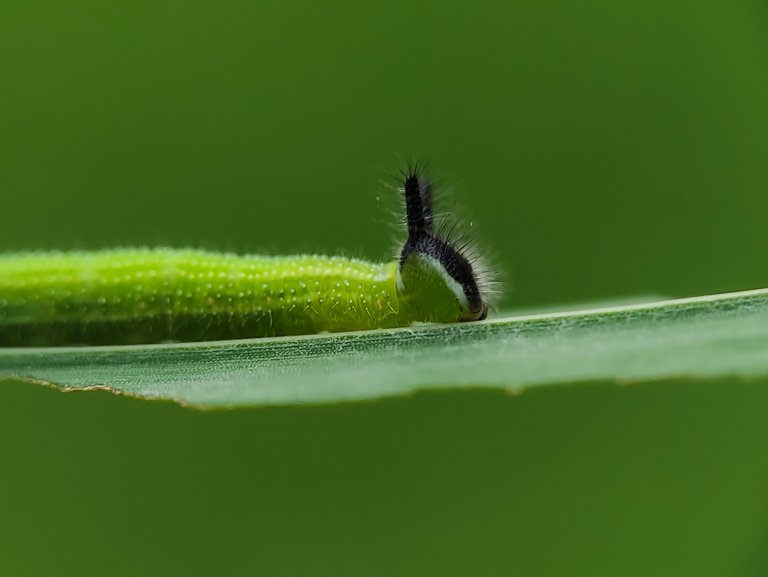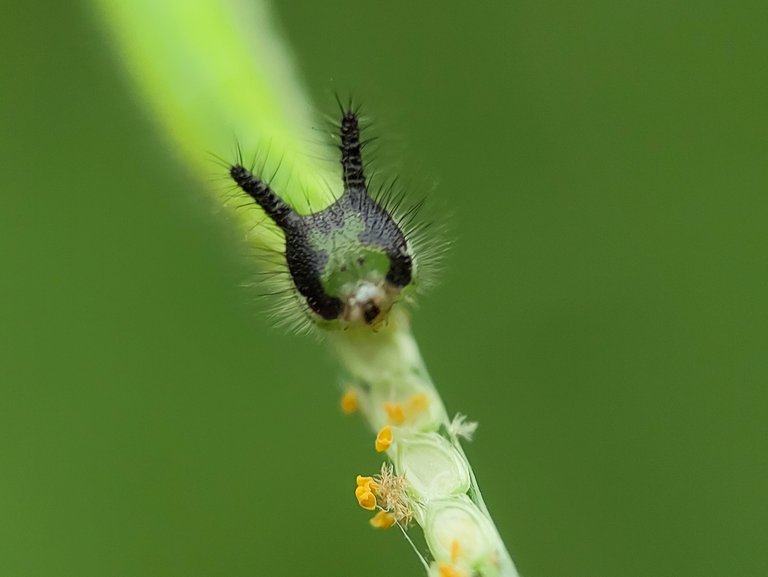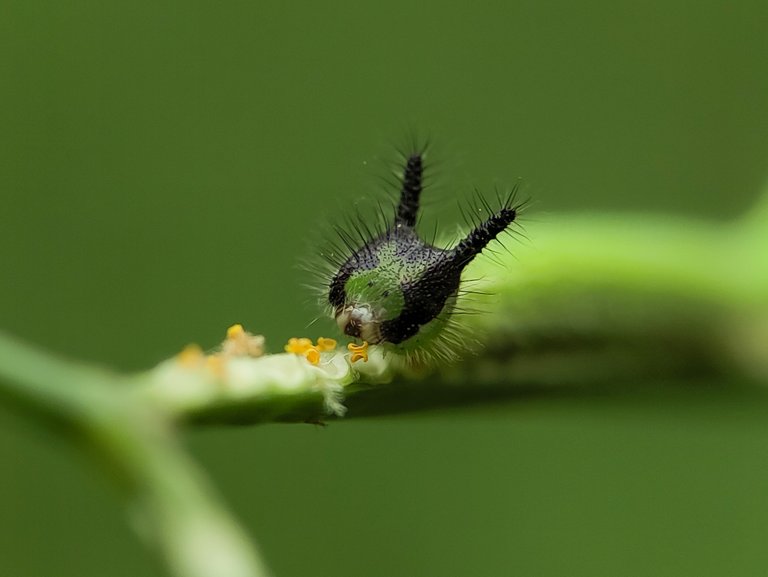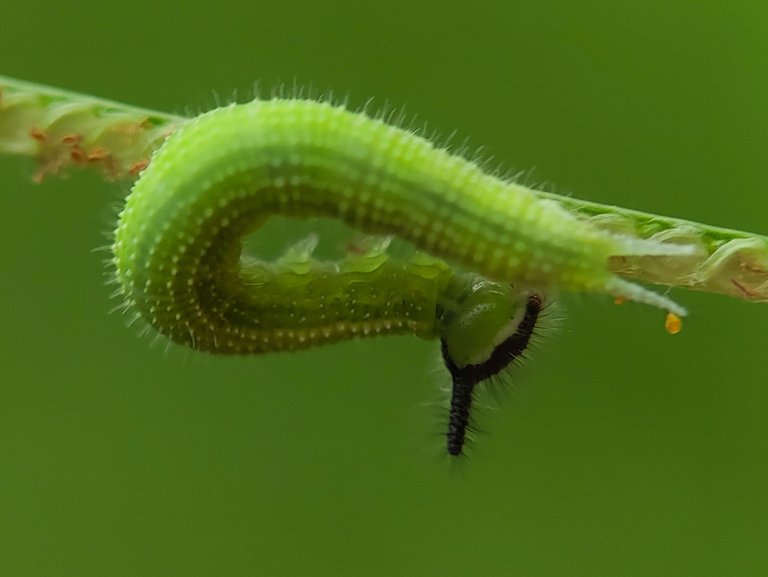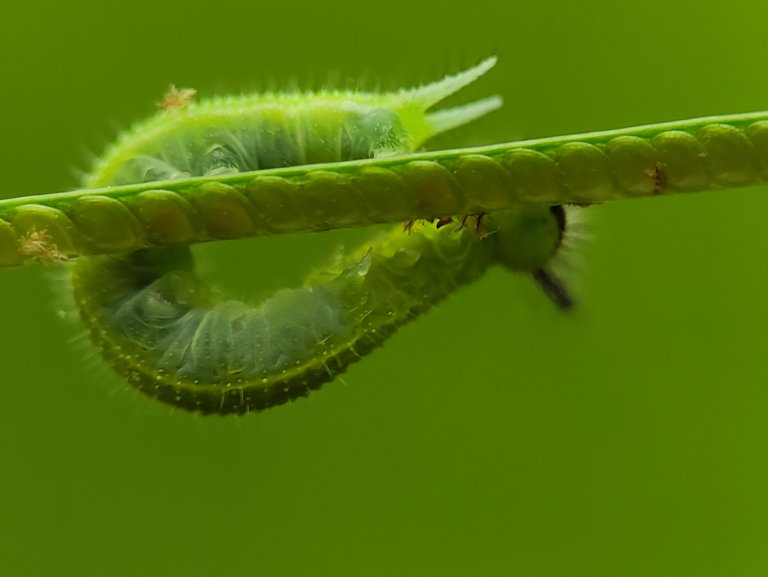 Below you can see how the butterfly goes through metamorphosis phases.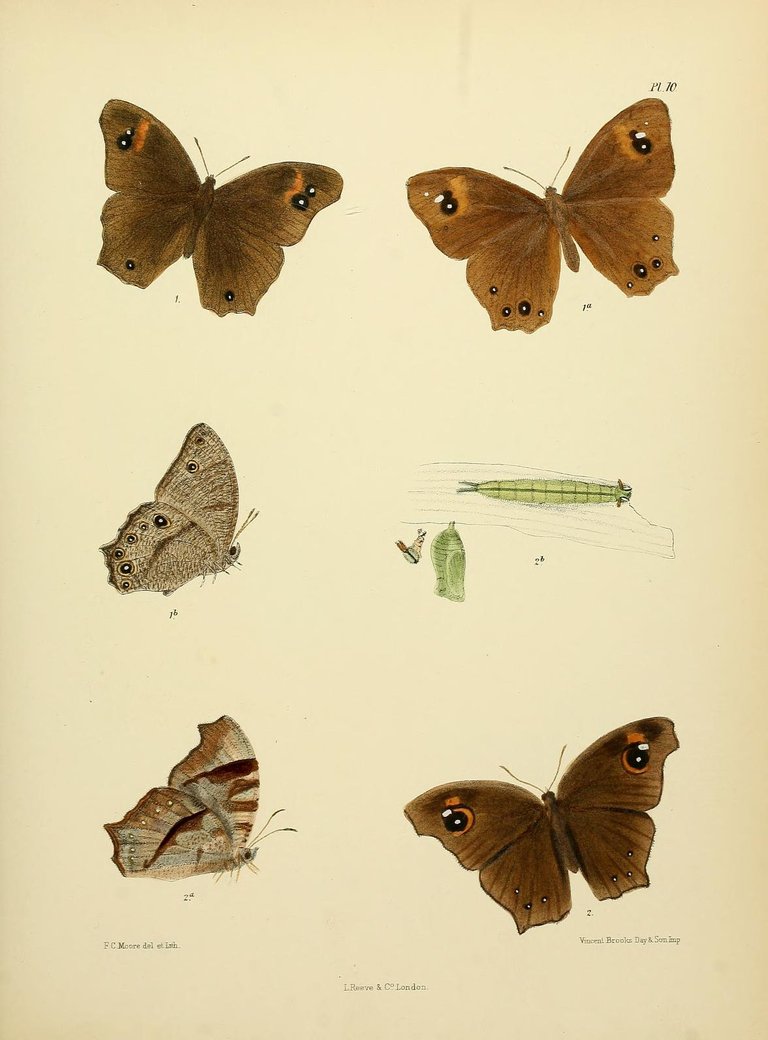 Source
| Camera | Xiaomi Poco X3 NFC |
| --- | --- |
| Lens | External Extreme Macro 25mm |
| Category | Animal Photography |
| Processed | Mobile Lightroom |
| Location | Lhokseumawe, Aceh, Indonesia |
| - | - |