During this time, I often take pictures of insects or other small animals. Not just taking pictures, I also often observe their adorable behavior and it becomes entertainment for me.
The animal I like the most among them is the jumping spider. His cute eyes, fast movements, and intelligence in sniffing out prey are the perfect things for jumping spiders, no exception for both adults and young ones.
This is a young jumping spider (Salticidae sp.) captured by me the other day. Even though it is very small, it is very agile and crawls quite fast here and there. And don't try to get too close, because it will jump into your hands or camera.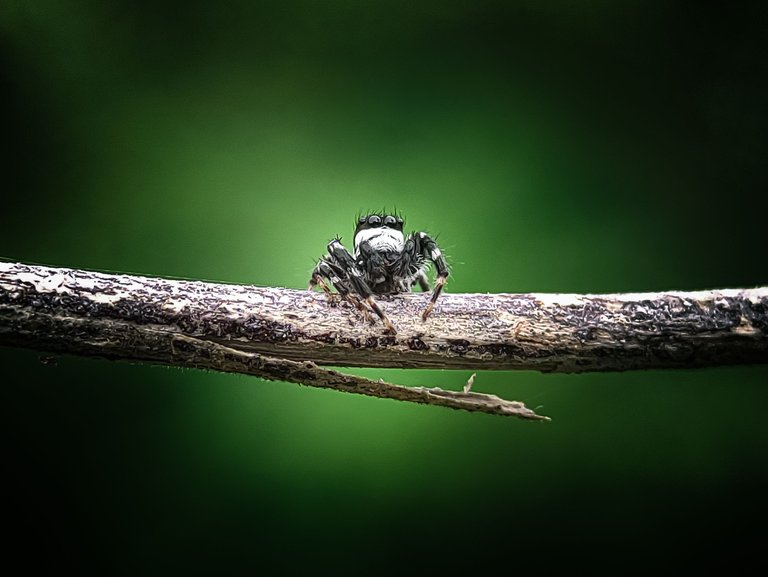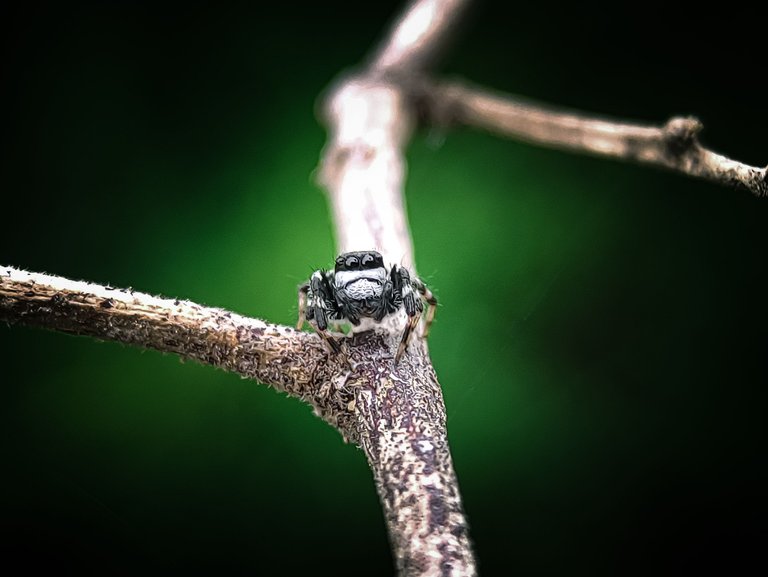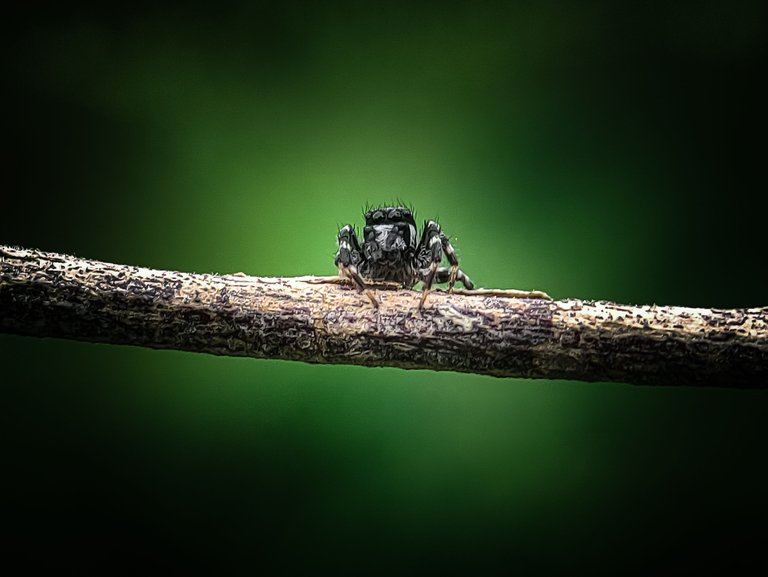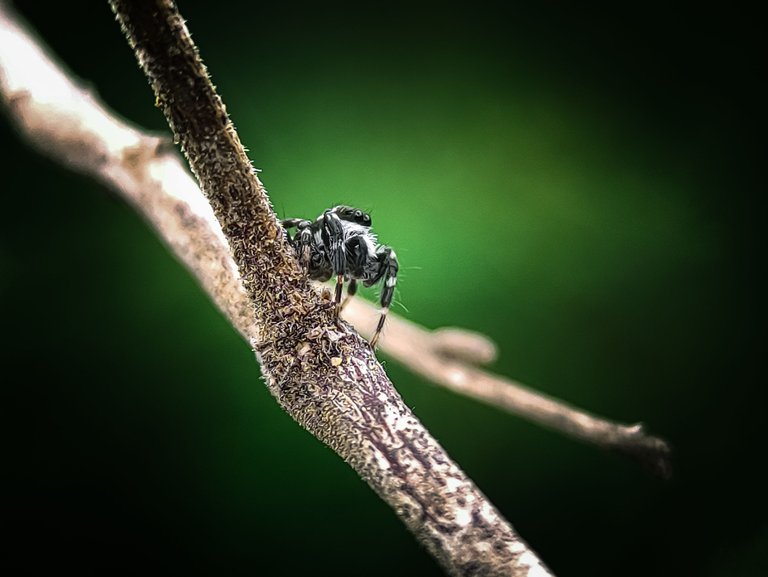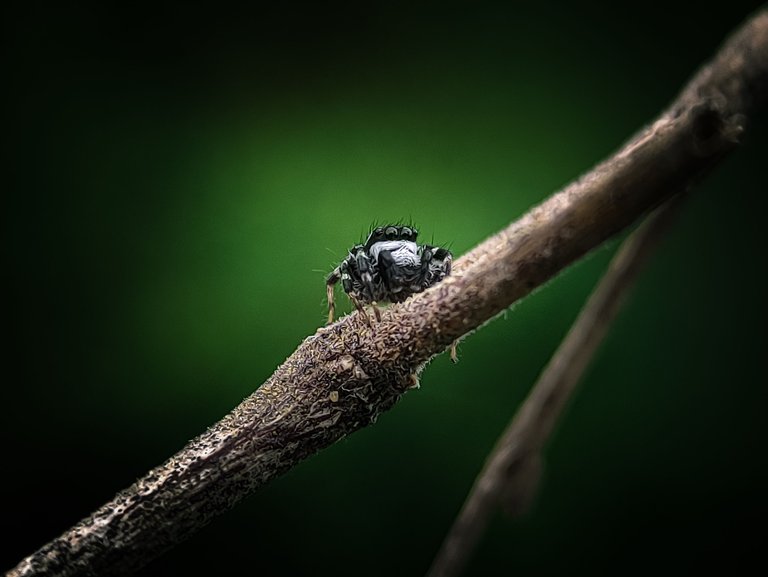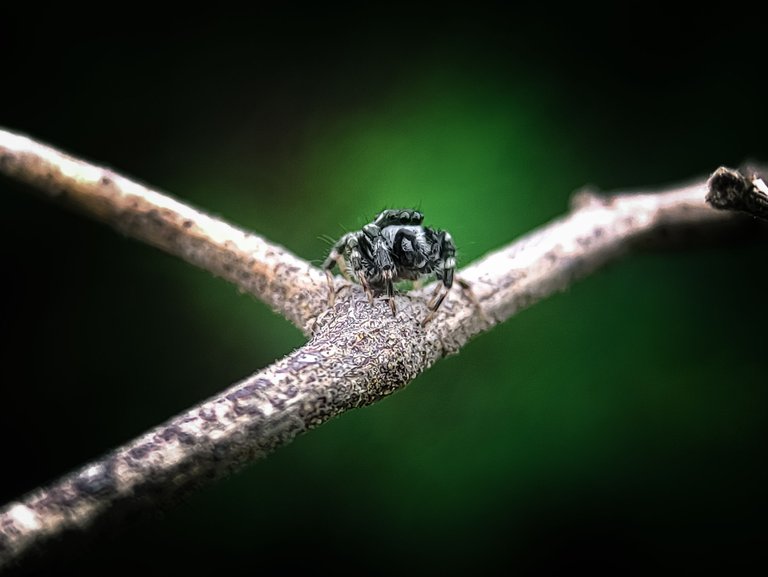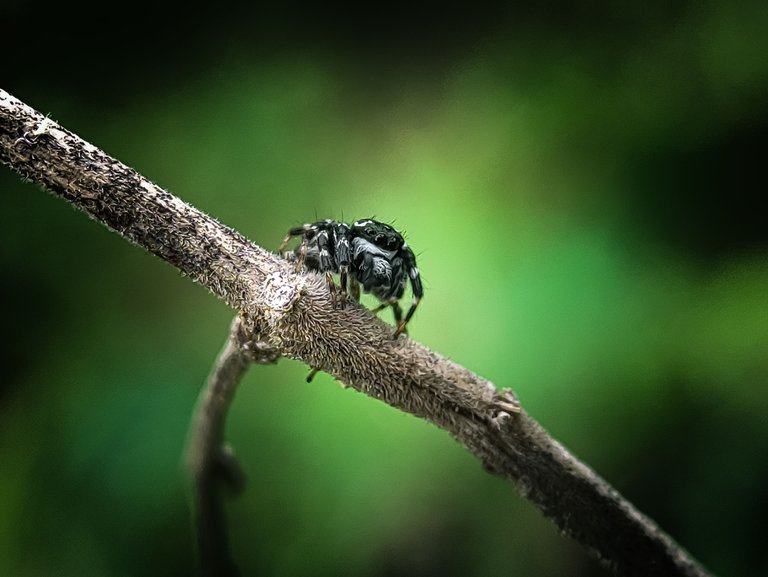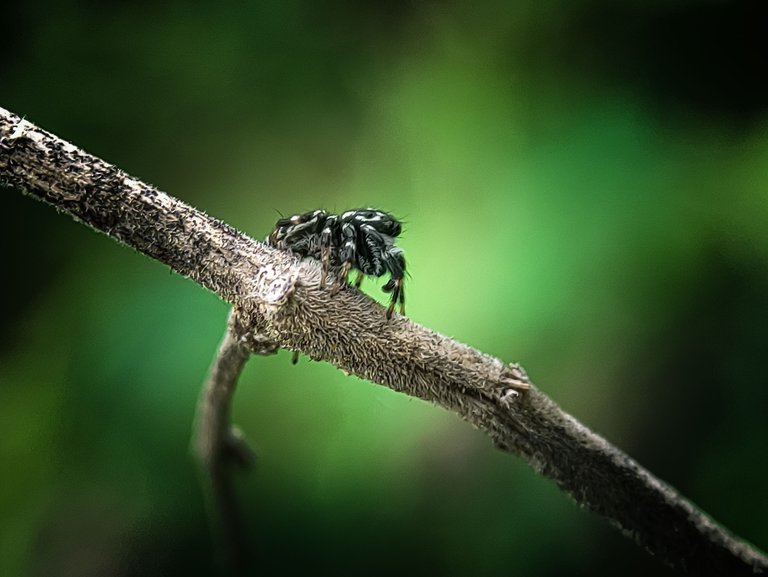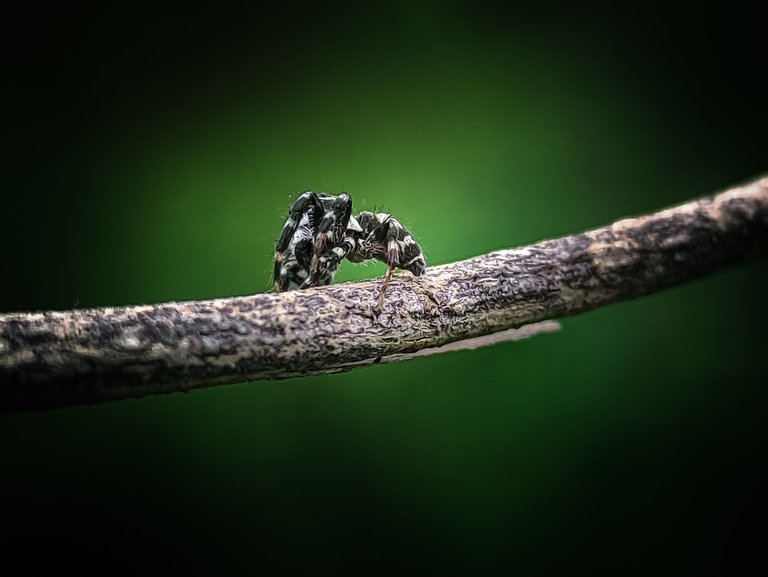 | Camera | Xiaomi Poco X3 NFC |
| --- | --- |
| Lens | External Macro Lensbong |
| Category | Animal Photography |
| Processed | Mobile Lightroom |
| Location | Lhokseumawe, Aceh, Indonesia |
| - | - |