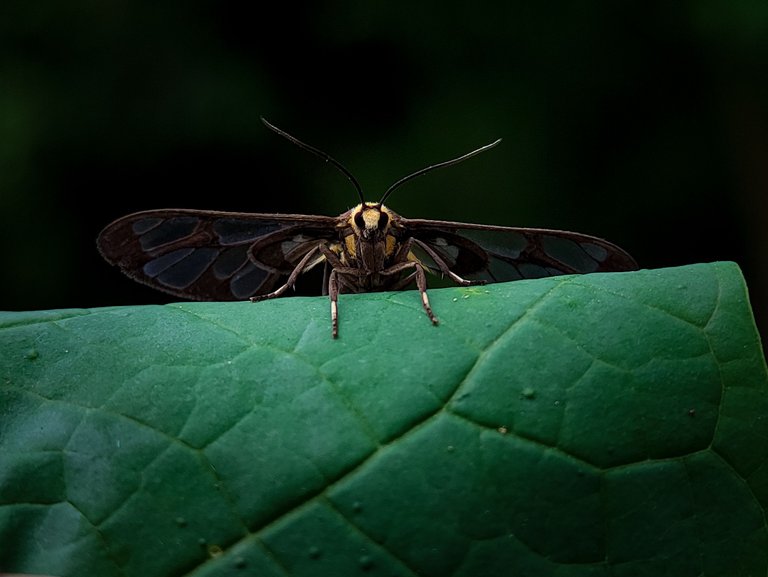 I saw this cute creature in the local wood, which is still in the Lhokseumawe area yesterday afternoon. I observed that it looked like the moth was fast asleep.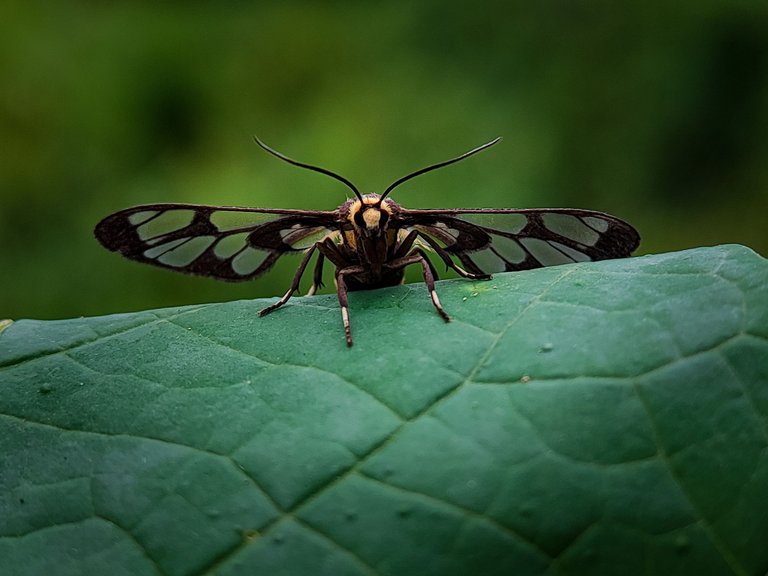 Is that Huebner's wasp moth or Amata huebneri? At first, I thought so. But after I searched, it wasn't Huebner's wasp moth, even though their physiques were similar. The handmaiden moth, with the Latin name Syntomoides imaon (Cramer, 1779) , seems more appropriate.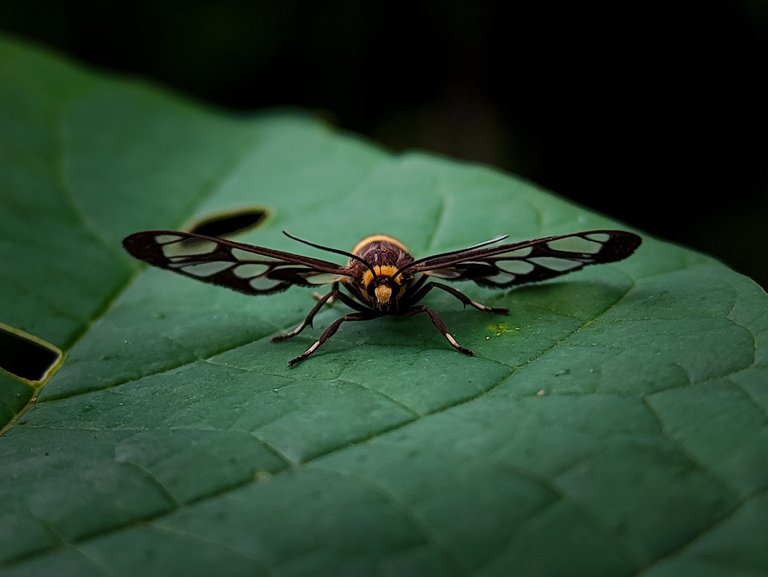 Although they look similar at first glance, there is a marked difference in the abdomen between Huebner's wasp moth and this one. The handmaiden moth was black-abdomen and had only two orange bands, whereas Huebner's wasp moth was orange-abdomen with many black bands.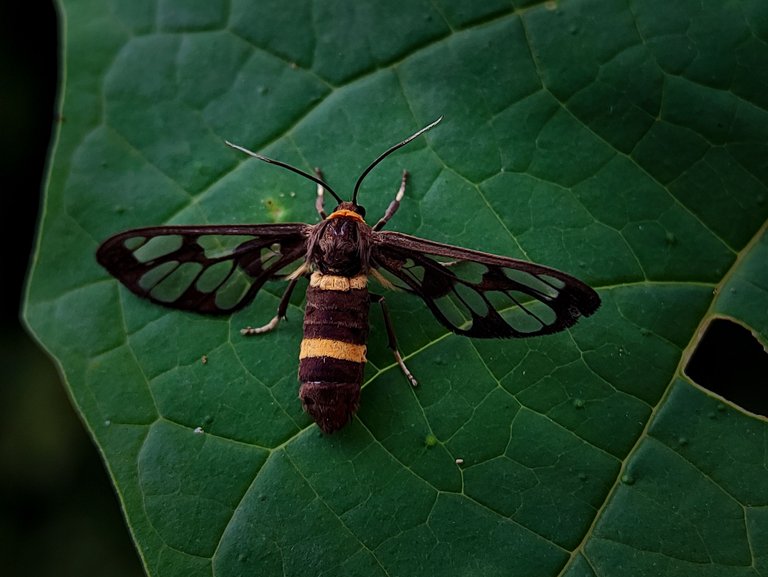 Like most moths that suck flower nectar as their main diet, handmaiden moths also suck flower nectar as their main diet. But one thing I've never seen about this moth's habits is its mating season. Maybe someday.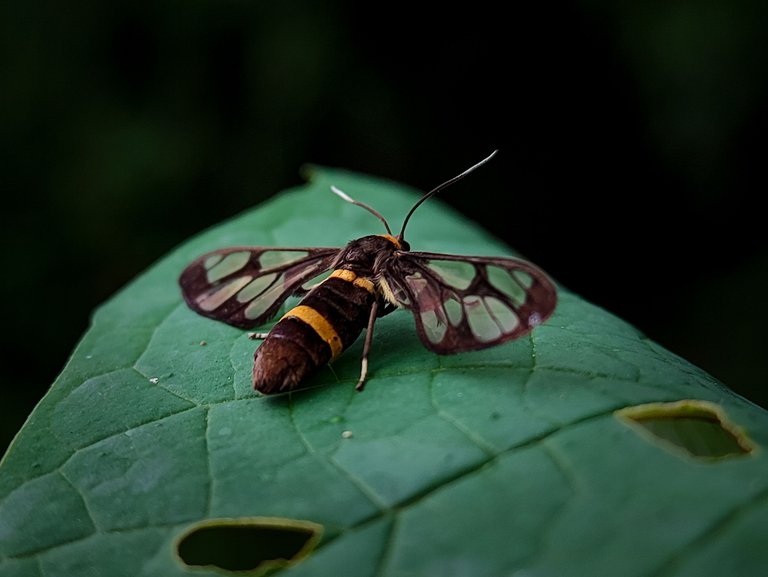 ---
All of the images here are my own work, taken with a Xiaomi POCO NFC smartphone and an assembled external macro lens.