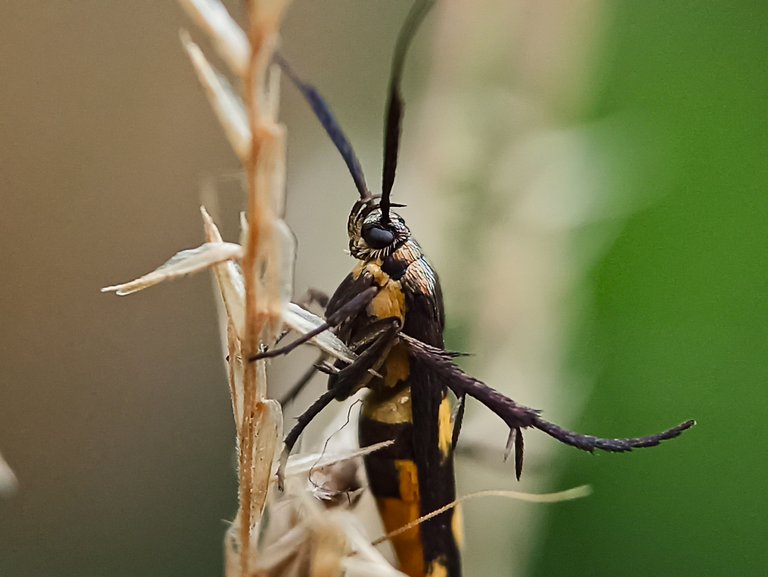 Previously, I was confused about the description of this moth. I have searched for information with the assistance of google image search, but I failed to find it.
It wasn't until I searched through Yandex that I finally learned that it is a type of flower moth.
The flower moth or in entomology has the scientific name Eretmocera impactella is the genus of moths in the family Scythrididae.
The wings are blackish in color with yellow spots. The elbows of the hind legs protrude like deer antlers. This genus of moths was first described by Francis Walker in 1864.
---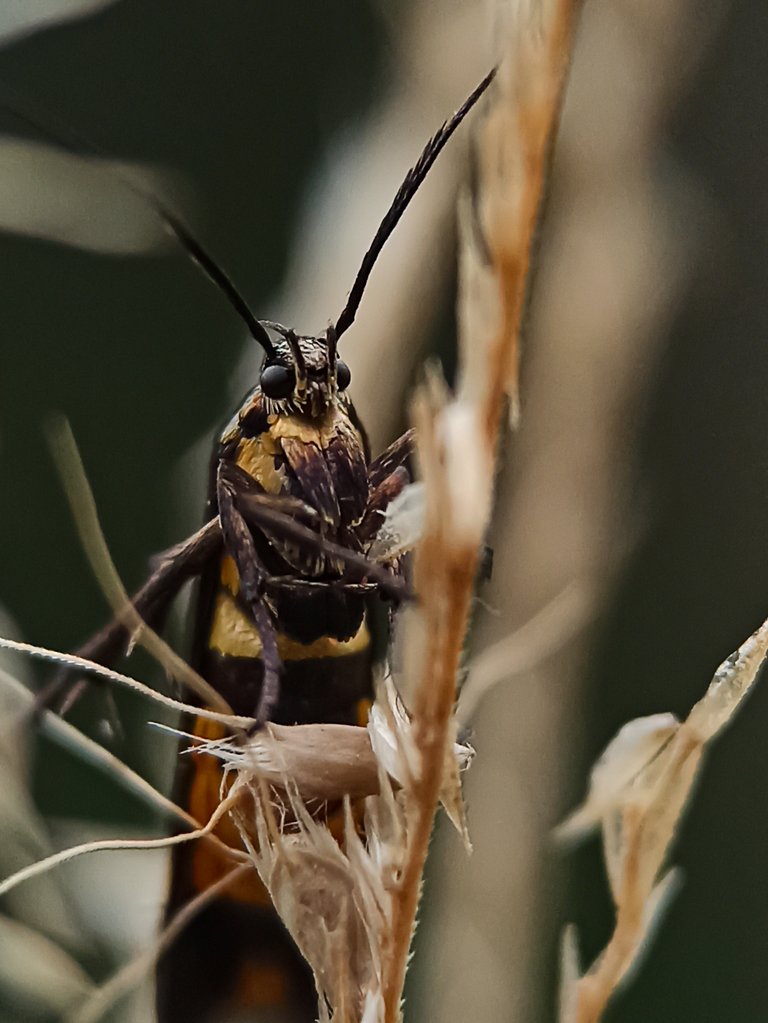 ---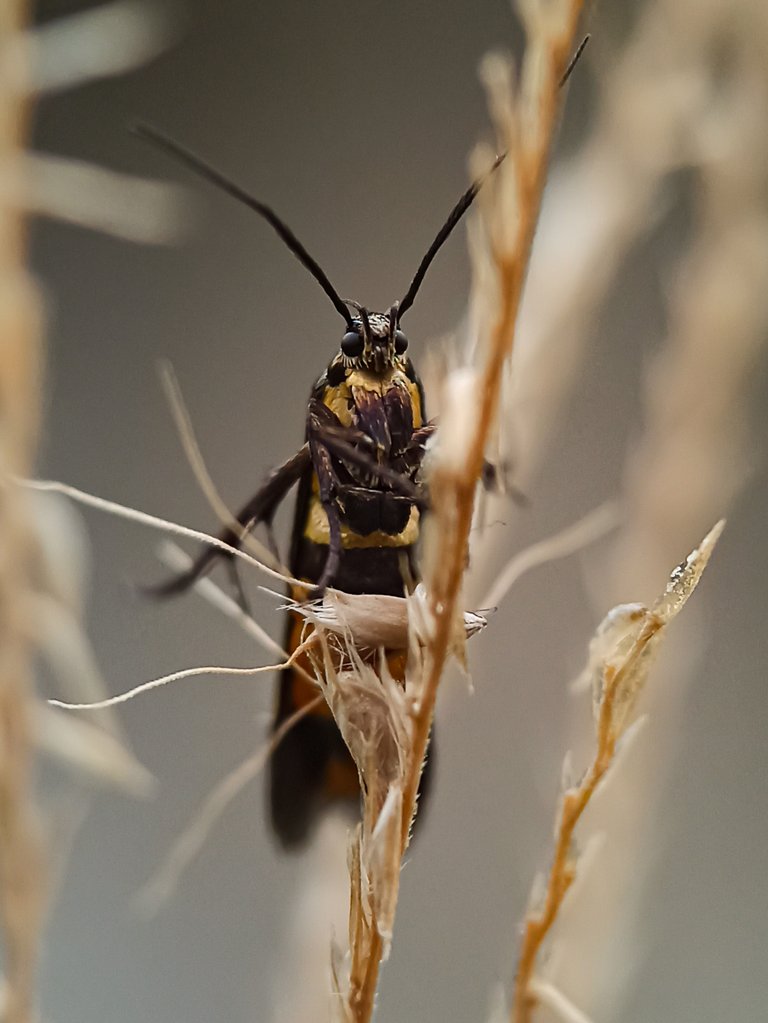 ---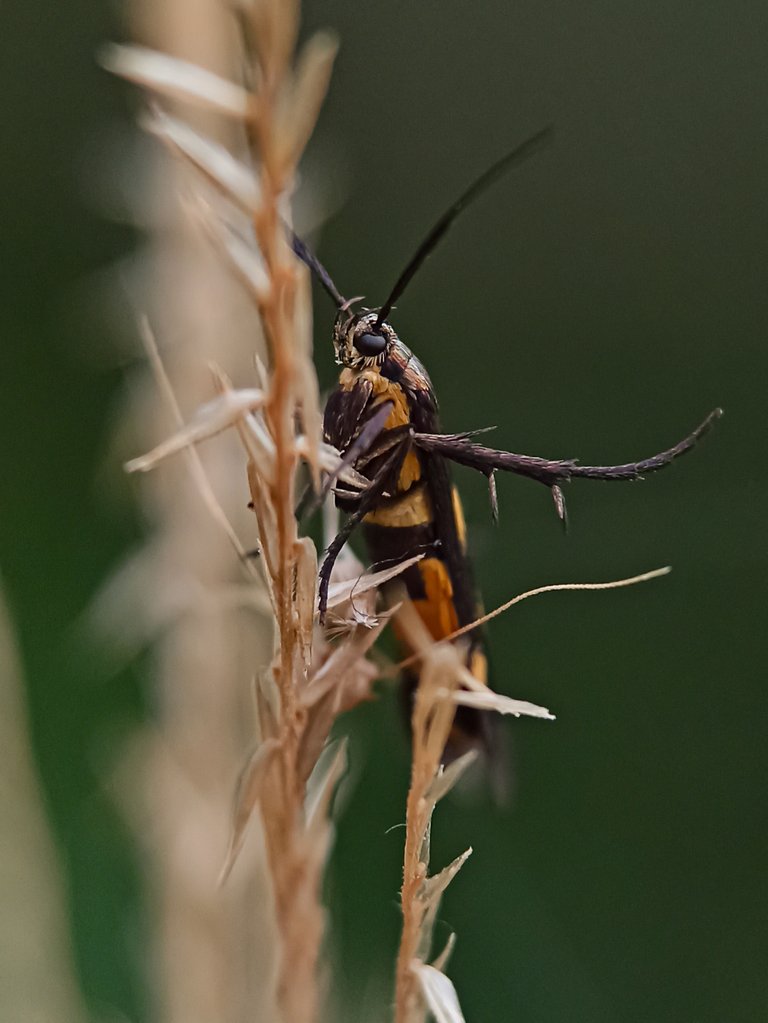 ---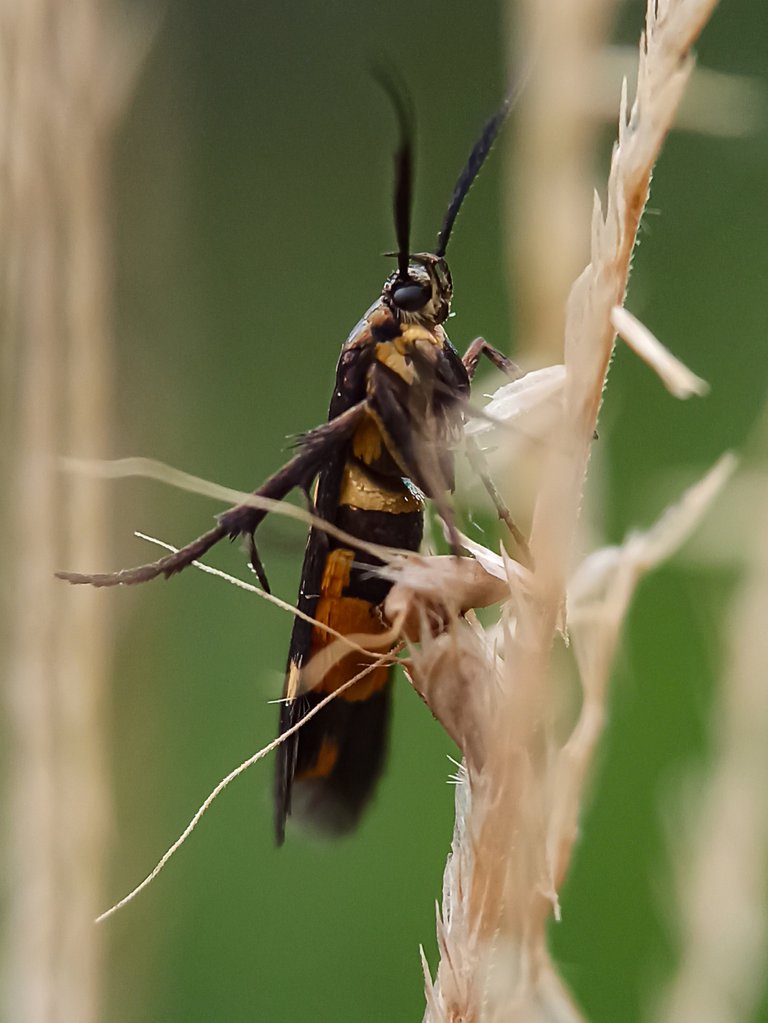 ---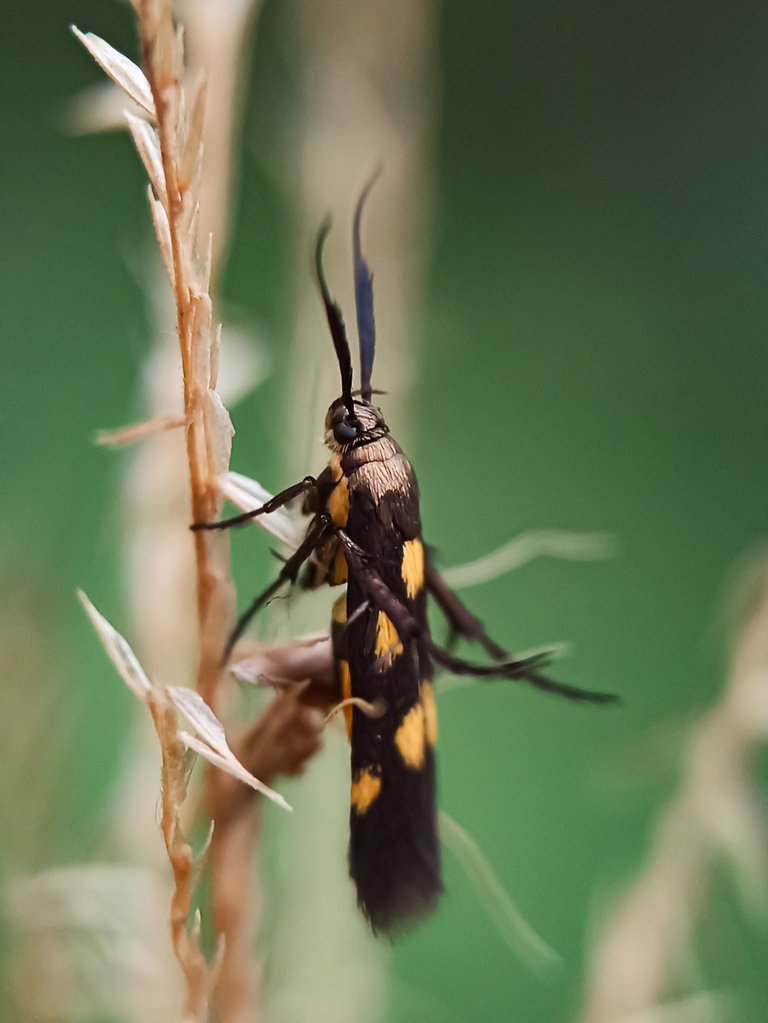 ---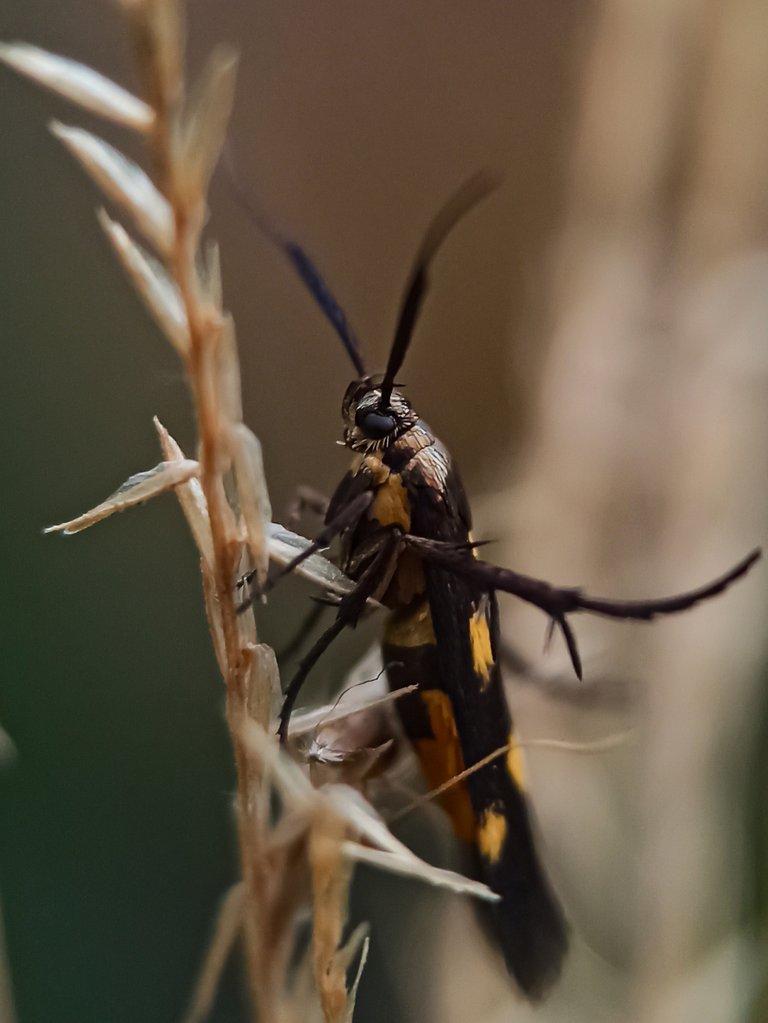 ---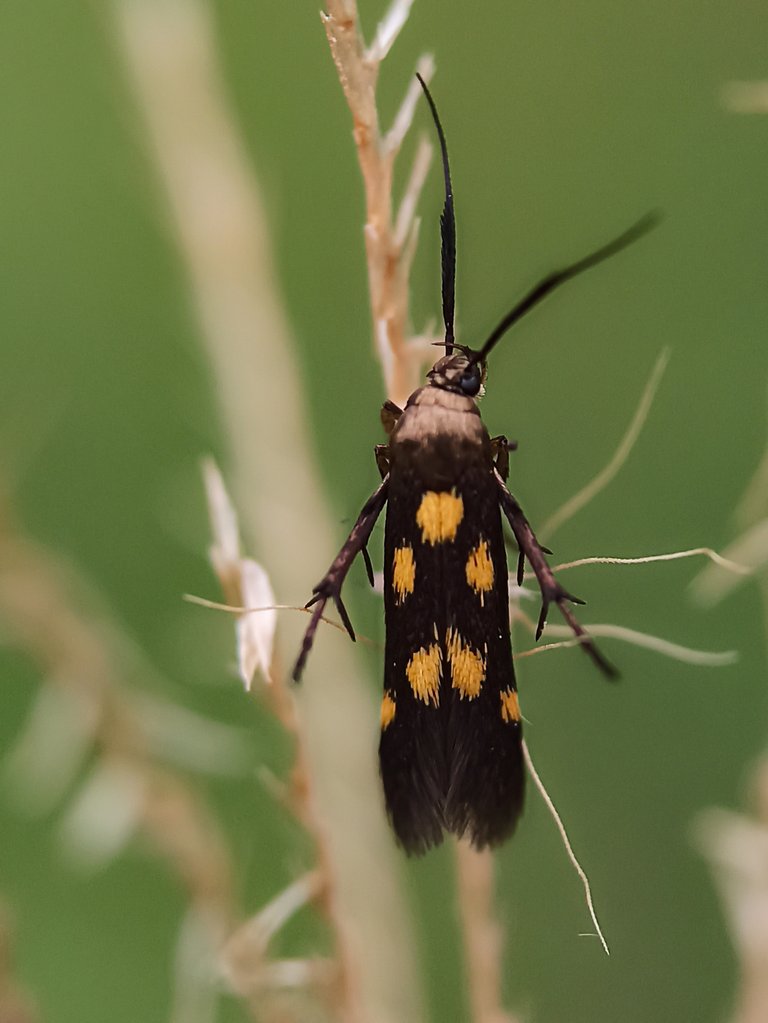 ---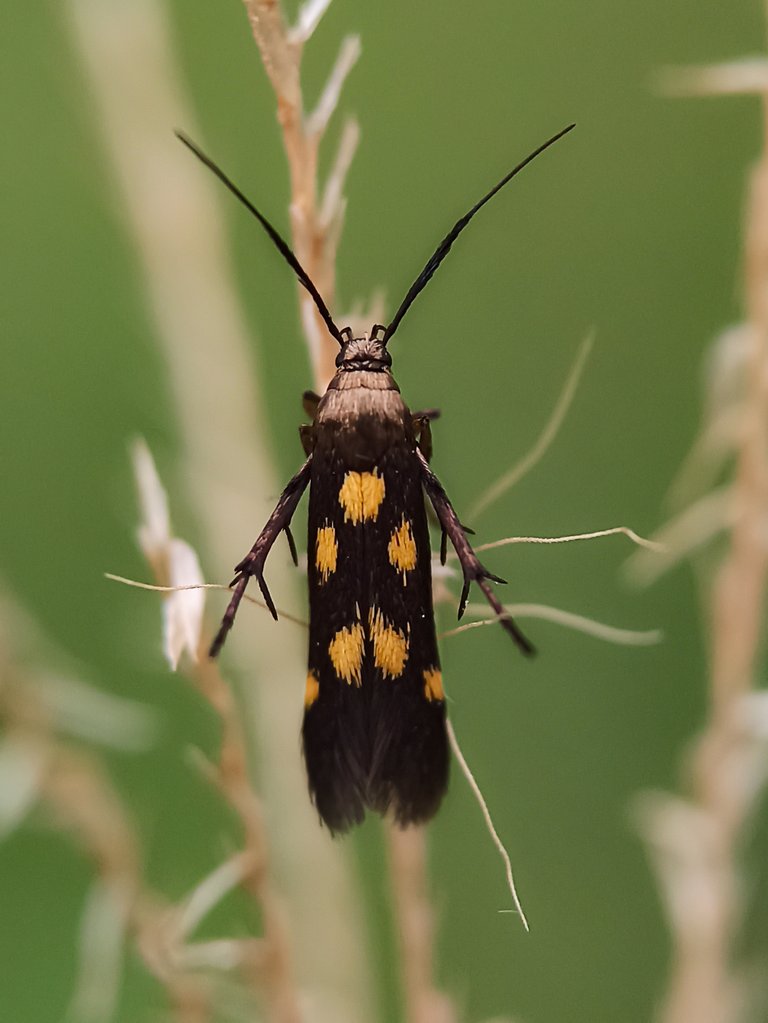 ---
| Camera | Xiaomi Redmi Note 8 Pro + Macro Lens |
| --- | --- |
| Category | Animal Photography |
| Processed | Adobe Lightroom |
| Location | Lhokseumawe, Aceh, Indonesia |
| - | - |
Thank you for stopping by