Last Sunday, I spent time exploring nature in Nisam Antara. Nisam Antara is a highland area in the hinterland of North Aceh.
At that time, the sky was covered with overcast clouds, which indicated that it would soon rain. My intention to get more photo subjects that could be captured was hampered by the weather because a few moments later it was raining quite heavily.
But just before the rain started, I found some spot-tailed dasher dragonflies not far from the Tuan river (Krueng Tuan). In entomology, it has the scientific name Micrathyria aequalis, a species of skimmer dragonfly belonging to the genus Micrathyria . I was able to capture one of them. Here you can see him having lunch with a leafhopper as the menu.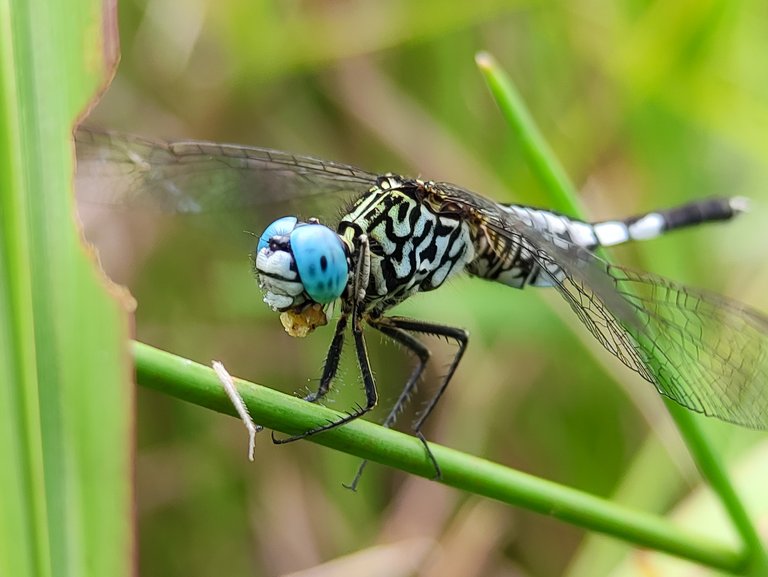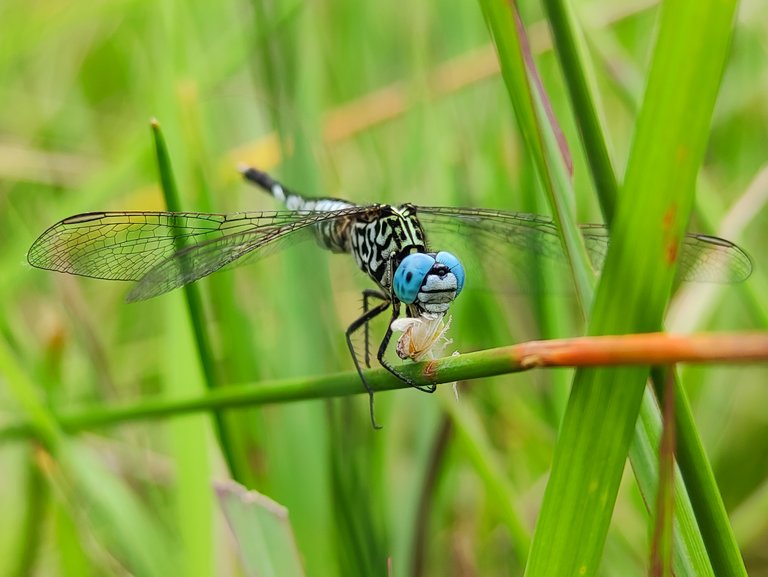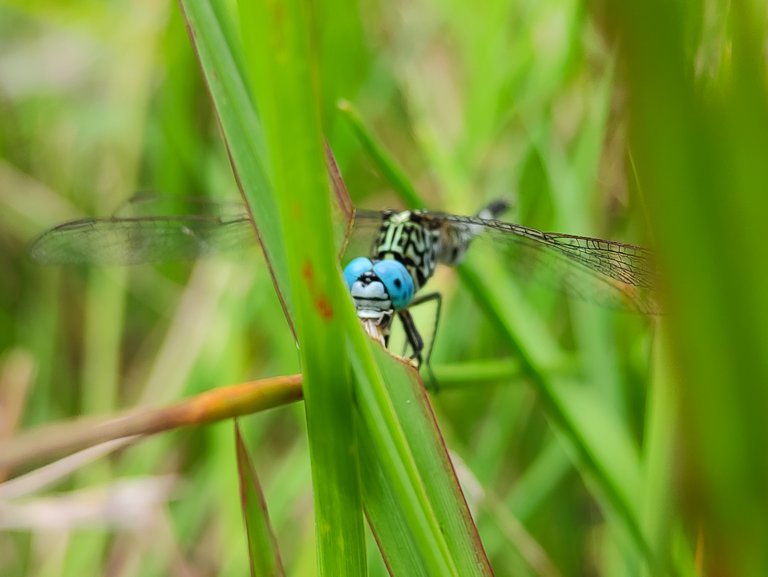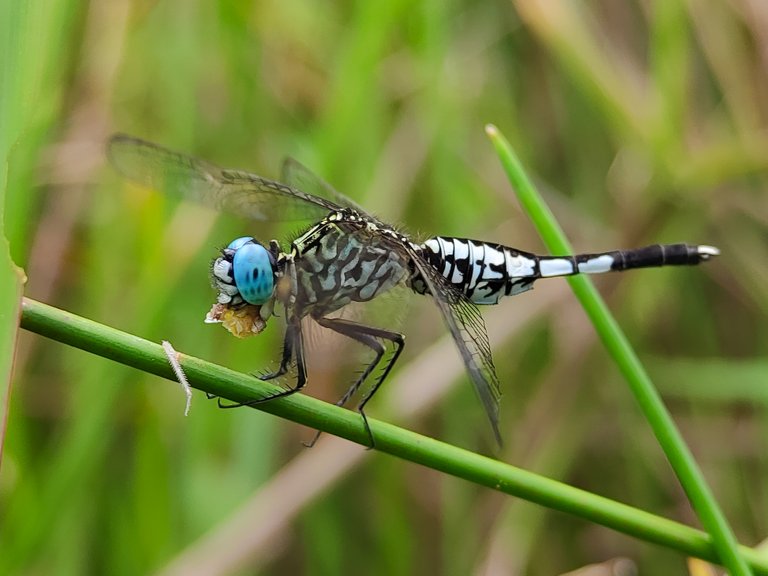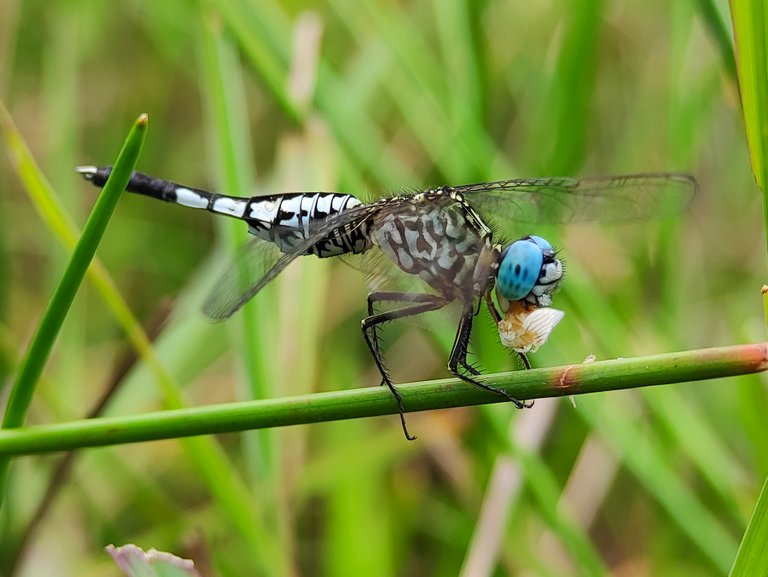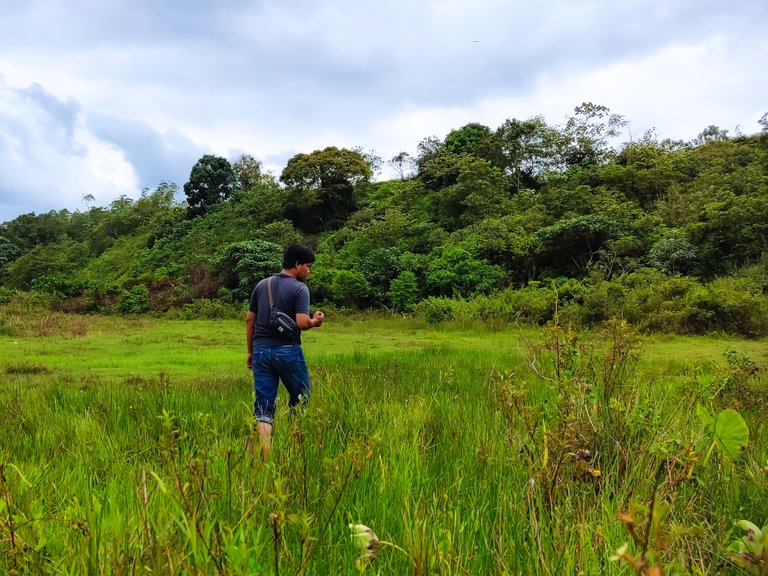 | Camera | Xiaomi Poco X3 NFC |
| --- | --- |
| Lens | External Macro Lensbong |
| Category | Animal Photography |
| Processed | Mobile Lightroom |
| Location | Nisam Antara, North Aceh, Indonesia |
| - | - |