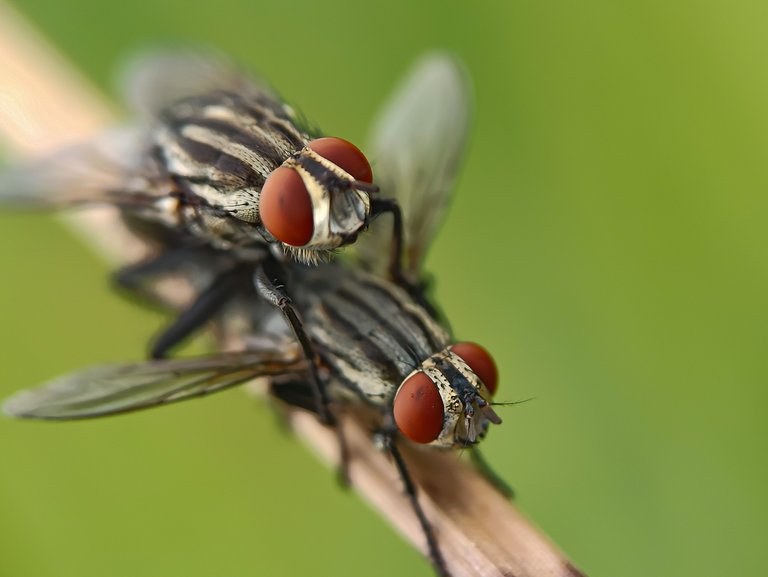 ---
The mating season has come, a male fly comes to a female. The male grabs the female's back and copulation occurs!
---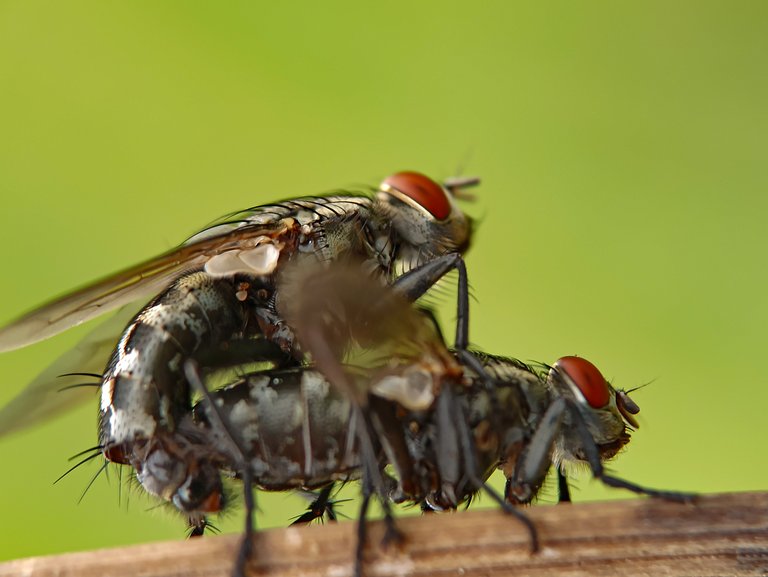 ---
Some insects copulate in a tail-to-tail manner and in the opposite direction, but flesh flies do this in a doggy style position.
---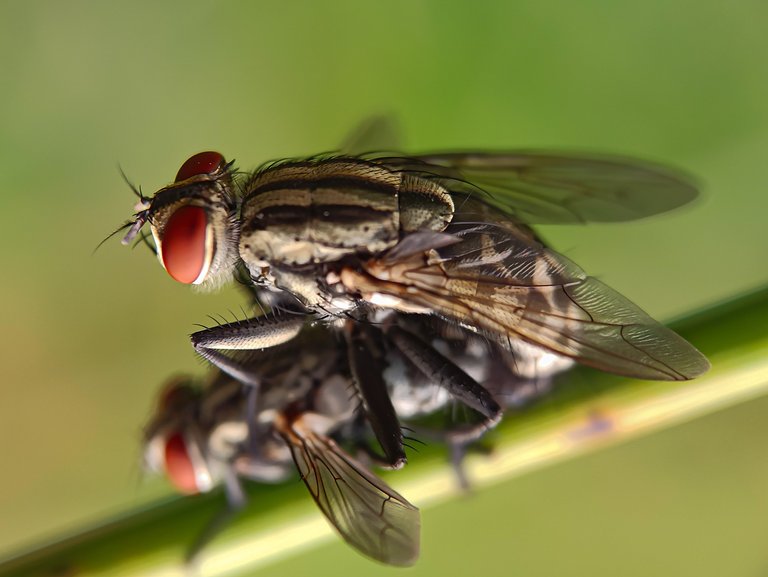 ---
Exposure to strong winds or interference from other insects, usually makes them move around, but the male genitals remain attached to the female genitals before they actually reach climax and end the mating process.
---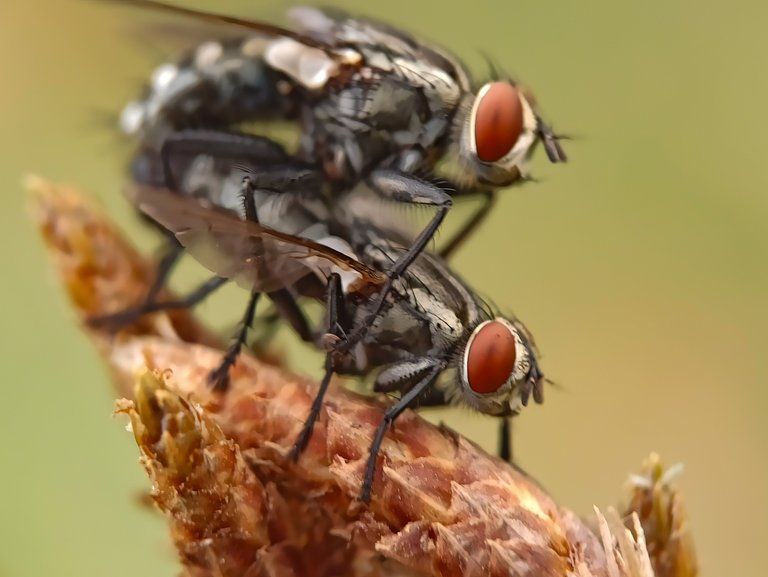 ---
When a female fly lays eggs, she will lay her eggs close to a food source (decaying food waste). This allows the larva to consume as much food as it can before turning into adults.
---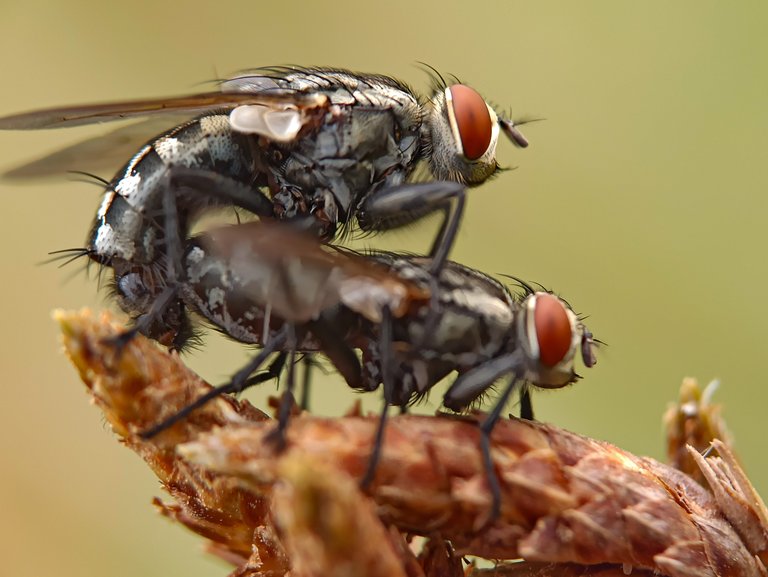 ---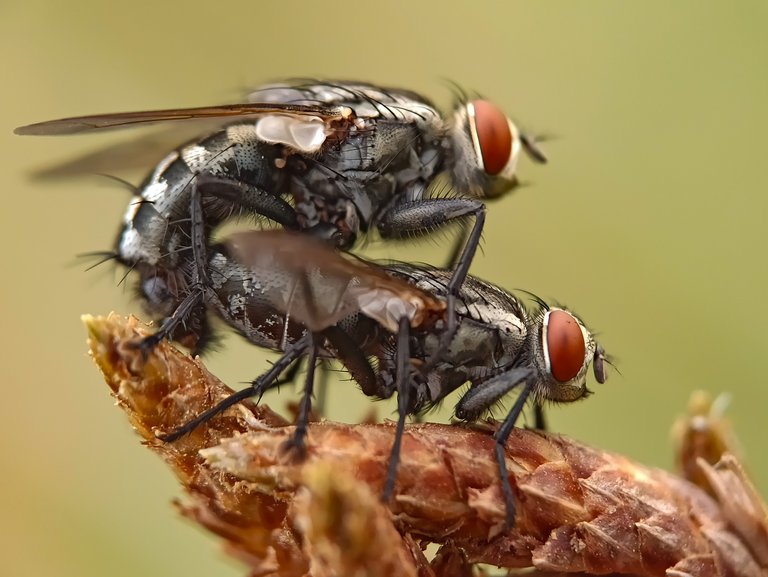 ---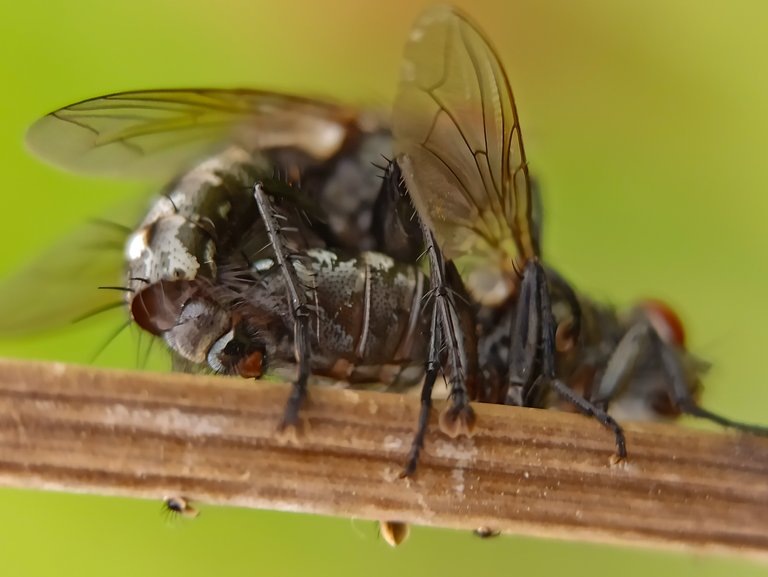 ---
That is a little explanation about the mating process of Sarcophagidae or commonly called flesh flies, which are a species of flies in the Diptera order.
---
| Camera | Xiaomi Redmi Note 8 Pro + Macro Lens |
| --- | --- |
| Category | Animal Photography |
| Processed | Adobe Lightroom |
| Location | Lhokseumawe, Aceh, Indonesia |
| - | - |
Thank you for stopping by