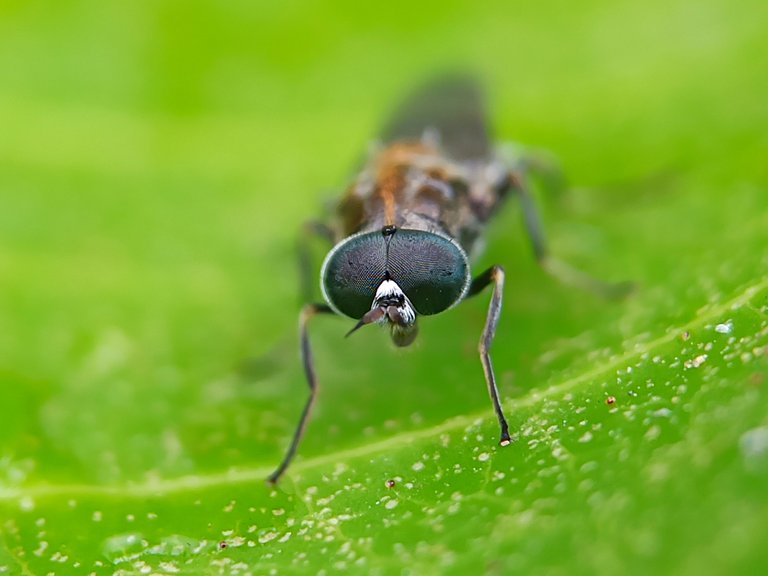 ---
English
---
Adoxomyia subulata is a species of soldier fly in the family Stratiomyidae.
So far, I have seen two other genera of soldier flies, namely the black soldier fly (Hermetia illucens) and the golden soldier fly (Odontomyia sp). The two species are longer, having almost the same as their striped eyes, but the black soldier fly is somewhat larger than the golden soldier fly.
Unlike the two genera above, Adoxomyia subulata—I have trouble finding the common name of this genus—is shorter in stature, has two short antennae, and black compound eyes with fine white hairs growing on its eyes. But both Hermetia illucens, Odontomyia sp, and Adoxomyia subulata, all of them have the same proboscis (mouth).
Indonesia
---
Adoxomyia subulata adalah spesies lalat prajurit dalam keluarga Stratiomyidae.
Selama ini saya sudah pernah melihat dua genus lain lalat prajurit yaitu lalat prajurit hitam (Hermetia illucens) dan lalat prajurit emas (Odontomyia sp). Dua species tersebut bertubuh lebih panjang, memiliki hampir kesamaan pada mata mereka yang bergaris, namun lalat prajurit hitam agak lebih besar dibandingkan dengan lalat prajurit emas.
Tidak seperti dari dua genus di atas, Adoxomyia subulata—saya kesulitan menemukan nama umum genus yang ini—bertubuh lebih pendek, memiliki dua antena yang juga pendek, dan mata majemuk berwarna hitam dengan bulu-bulu halus putih yang tumbuh pada matanya. Tapi baik Hermetia illucens, Odontomyia sp, dan Adoxomyia subulata, ketiganya memeliki proboscis (mulut) yang sama.
---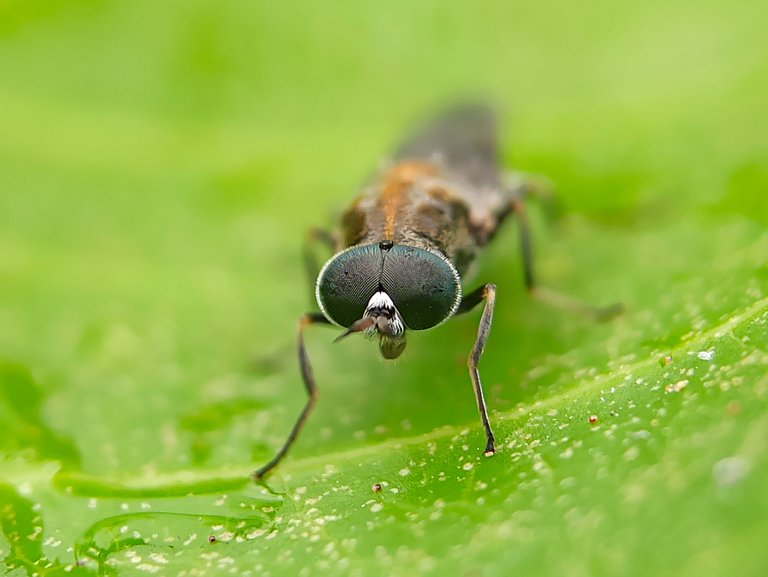 ---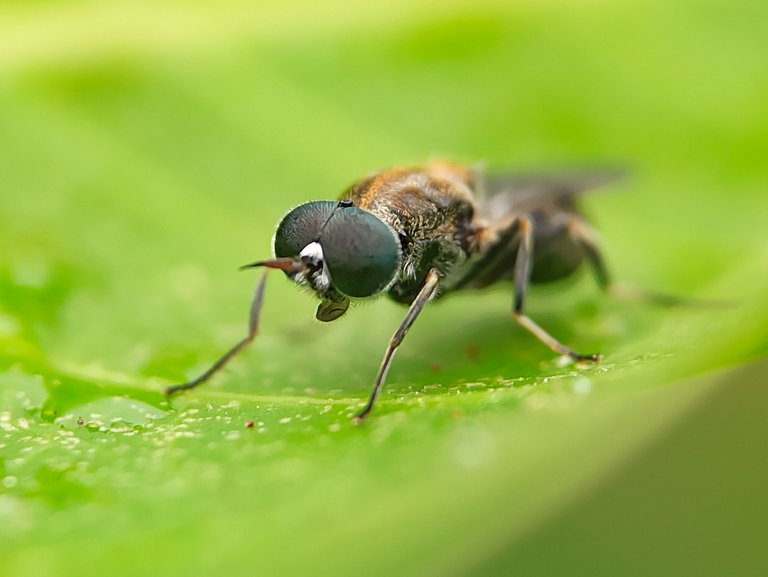 ---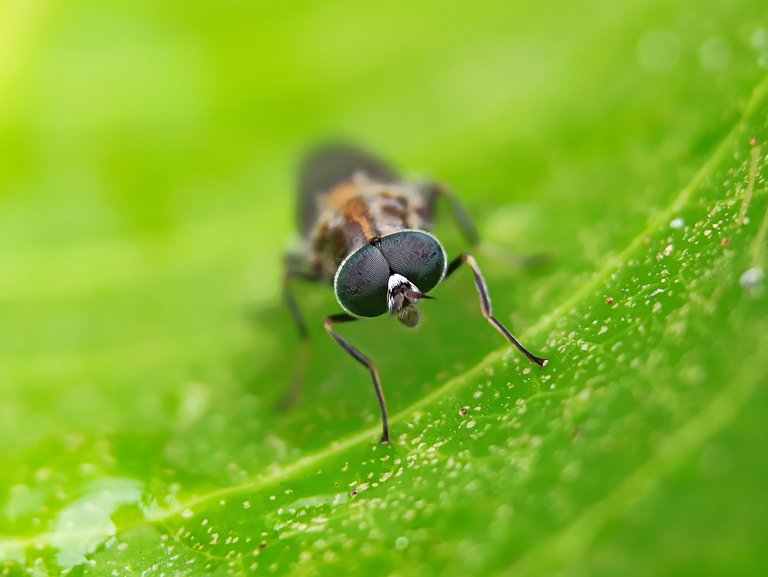 ---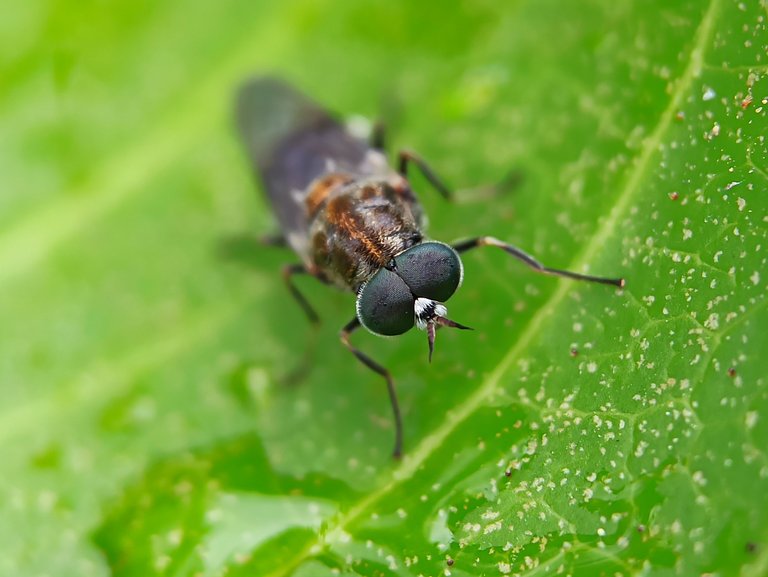 ---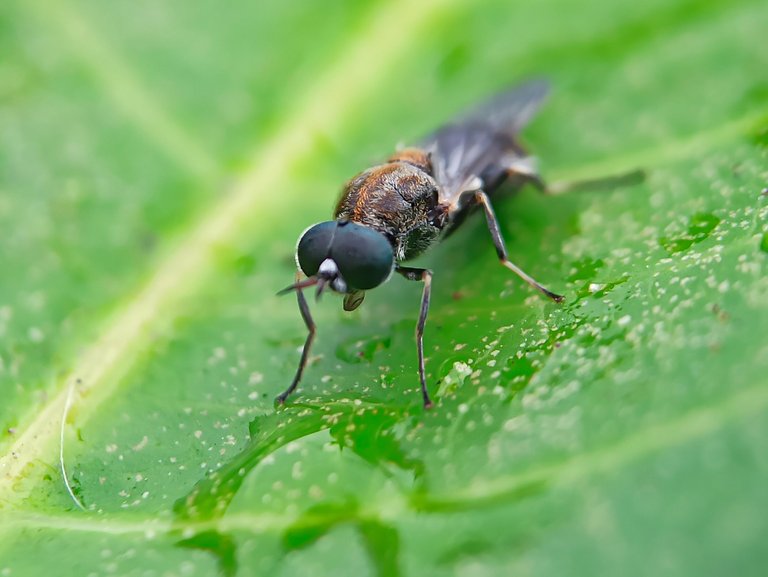 ---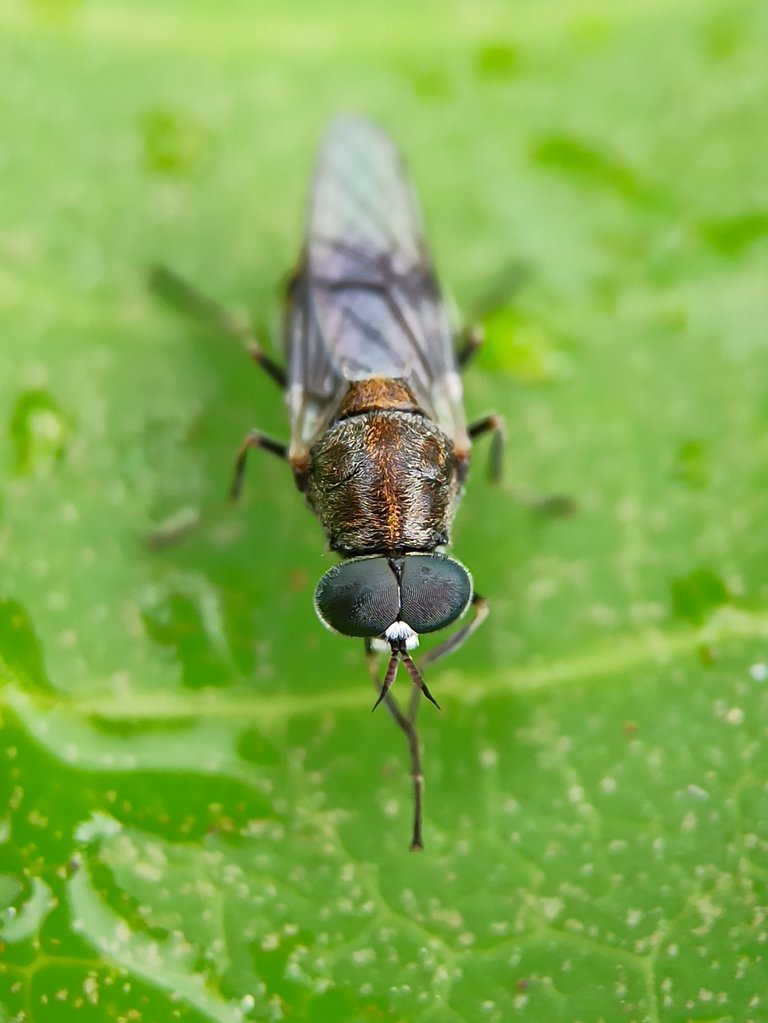 ---
| Camera | Xiaomi Redmi Note 8 Pro + Macro Lens |
| --- | --- |
| Category | Animal Photography |
| Processed | Adobe Lightroom |
| Location | Lhokseumawe, Aceh, Indonesia |
| - | - |
Thank you for stopping by