Camaricus maugei, or the Camaricus spider, is a species of crab spider belonging to the family Thomisidae. This species was first described by a French scientist, Charles Athanase Walckenaer, in 1837.
Except for body color, the spider's overall appearance is similar to that of most crab spiders. If most crab spiders are translucent and one color, either green, yellow, or white; however, this one was multicolored, red-headed, with black jaws, and half of its legs were black and the other half were translucent.
The spider's habitat can be found in bushes, where it builds nests out of folded leaves glued together with a layer of silk web. This species ranges from Southeast Asia to India.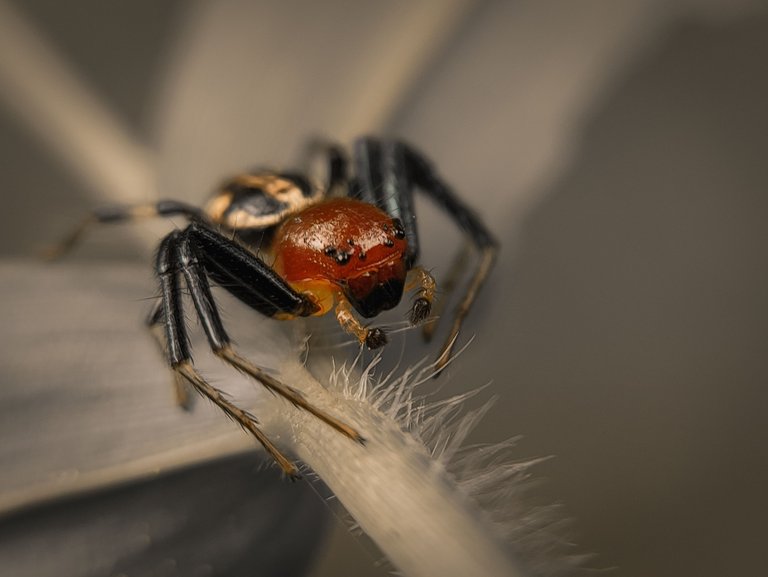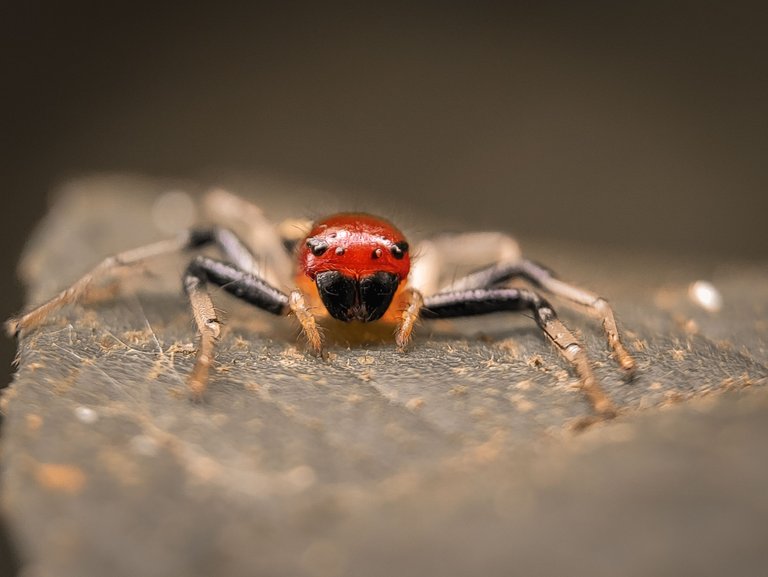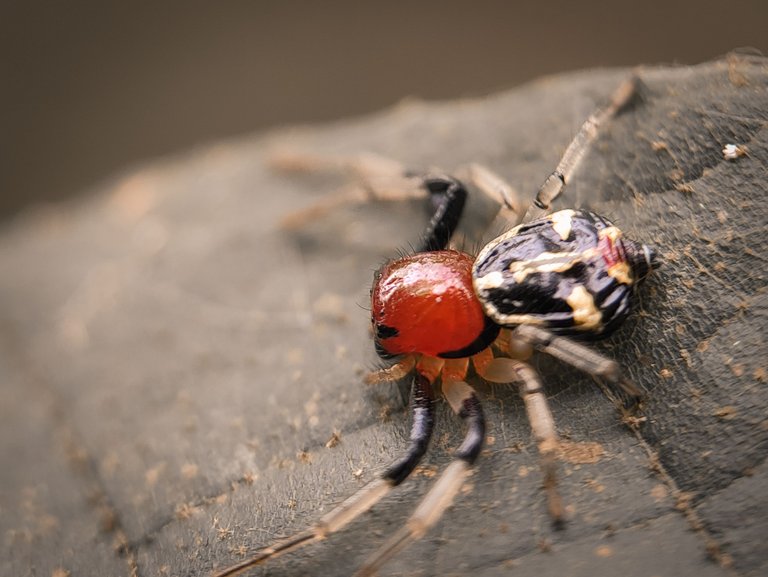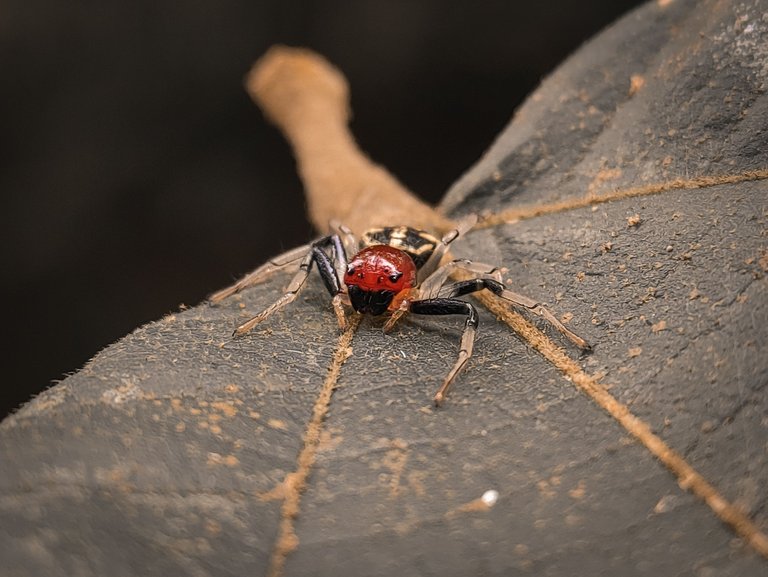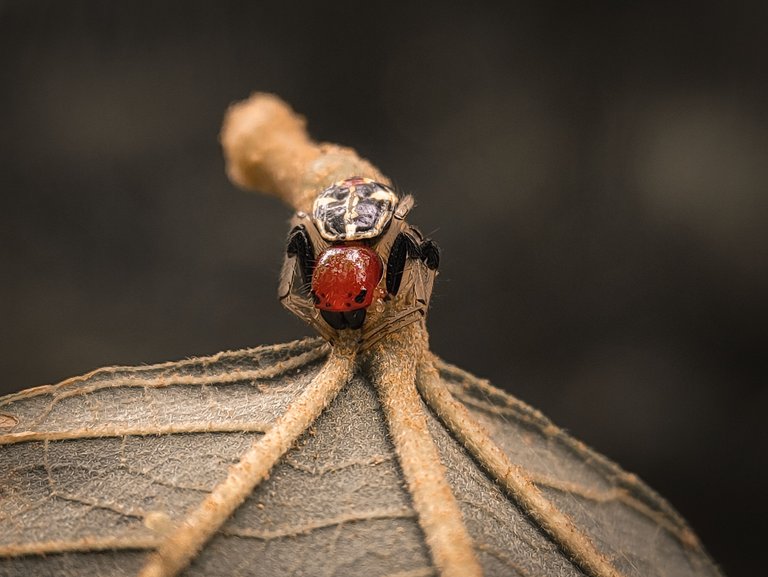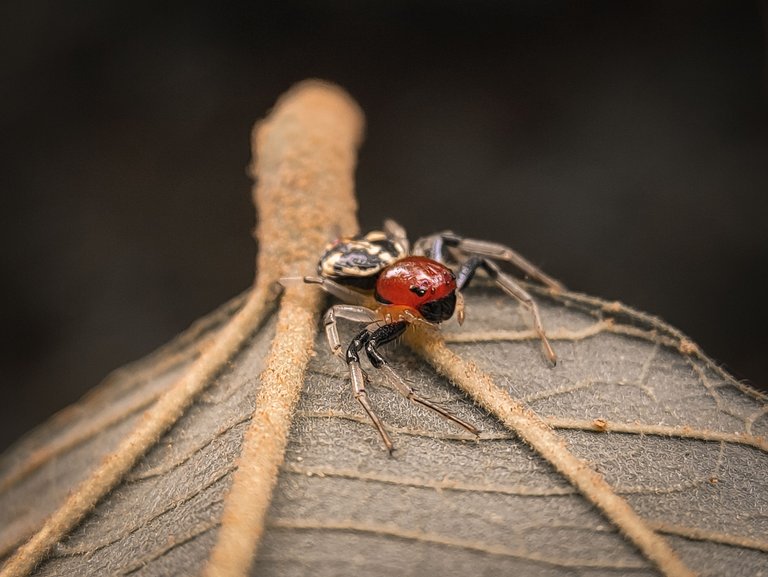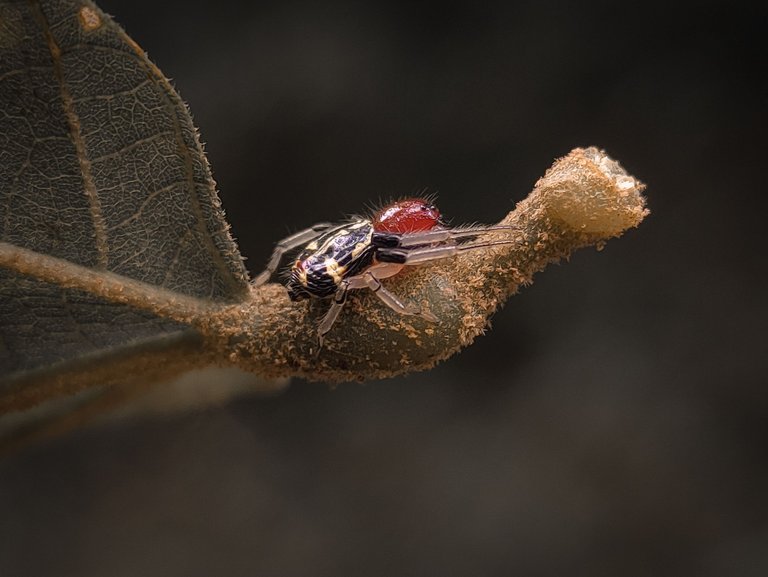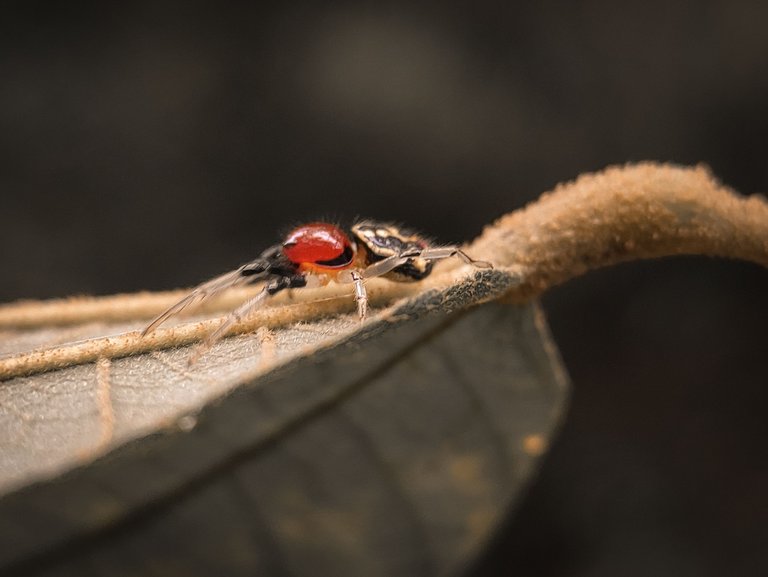 ---
All of the images here are my own work, taken with Xiaomi POCO NFC smartphone and an assembled external macro lens.