The aromatic scent of the red torch ginger flowers (Etlingera elatior) draws me in. These herb plants thrive in my garden. My grandmother would frequently pick the red torch ginger stems and flowers and cut them into small pieces before cooking the green snail curry.
I frequently see mosquitoes, green bottle flies, and cactus flies perched on red torch ginger flowers. Perhaps they absolutely loved the aromatic scent of the flower as well.
I'd like to show you some macro shots of a cactus fly (Telostylinus lineolatus) perched on that red flower. These photos were taken with my smartphone camera and the 25mm external macro lens.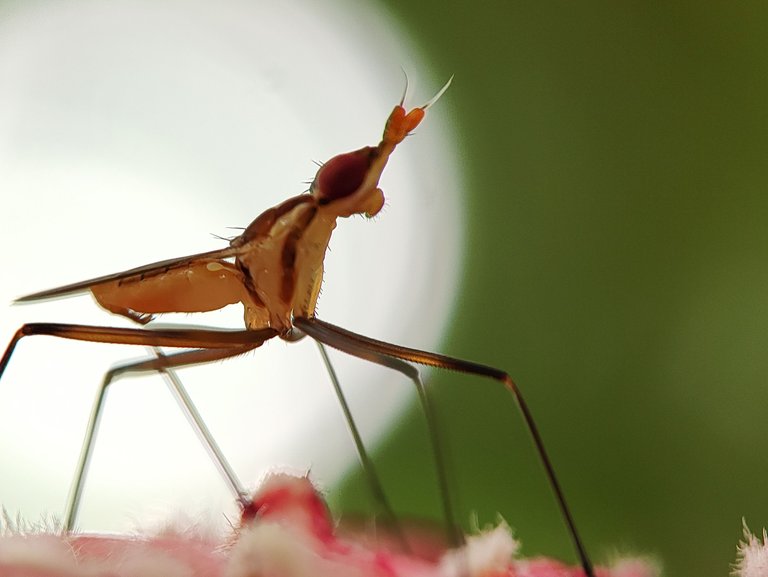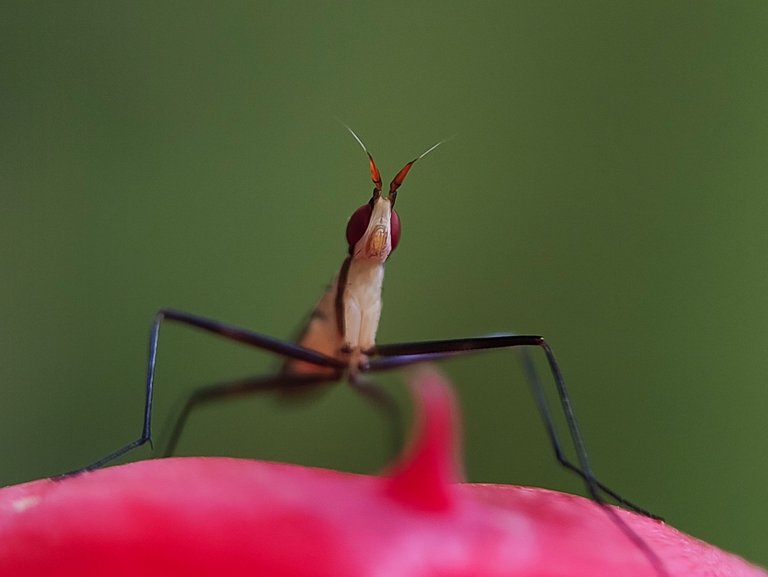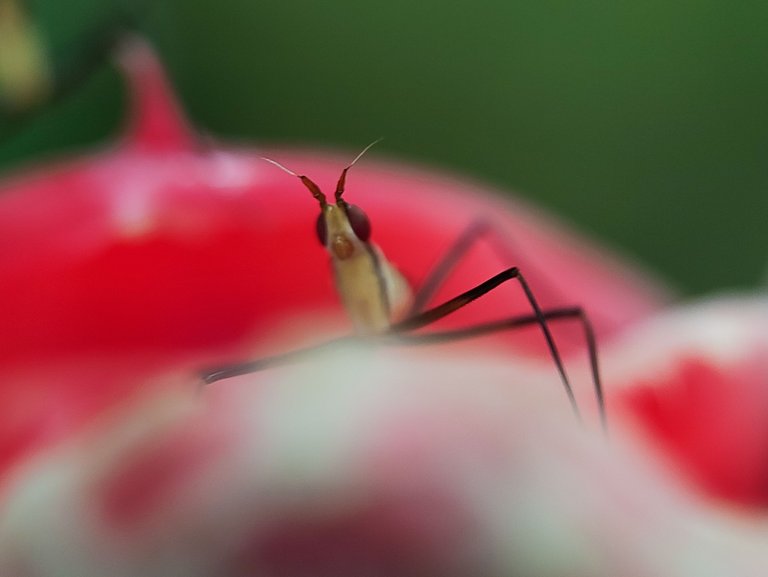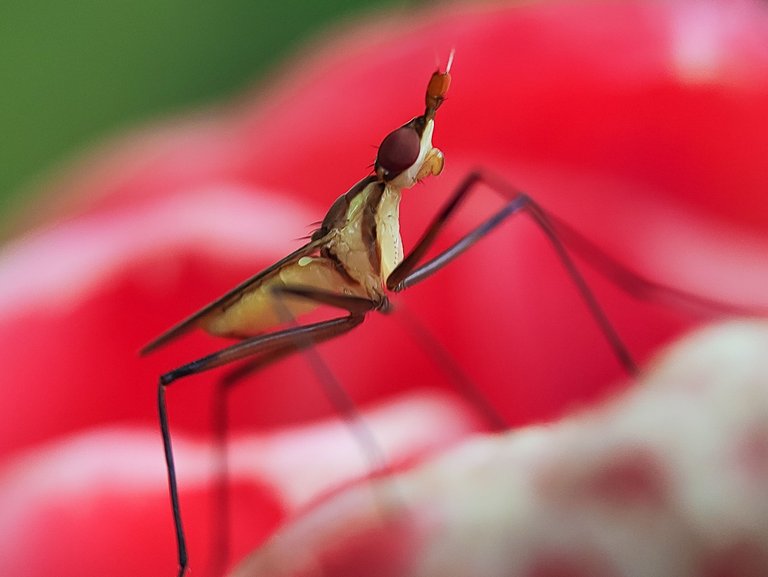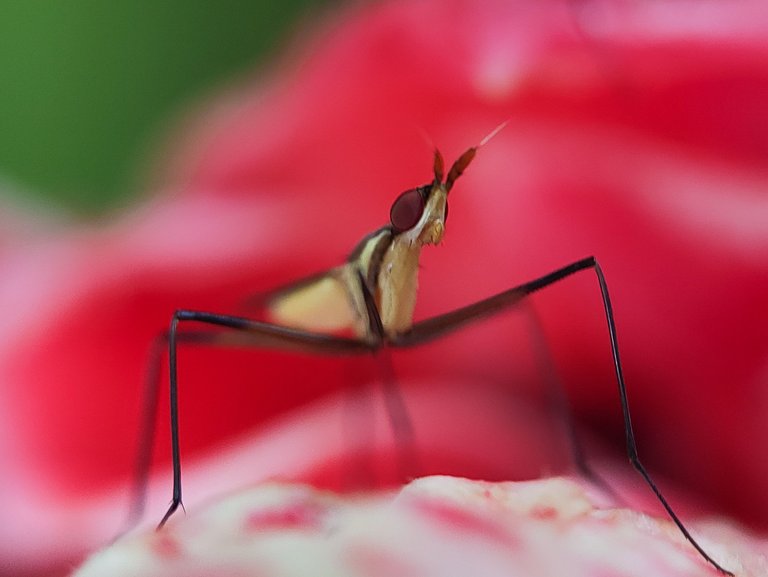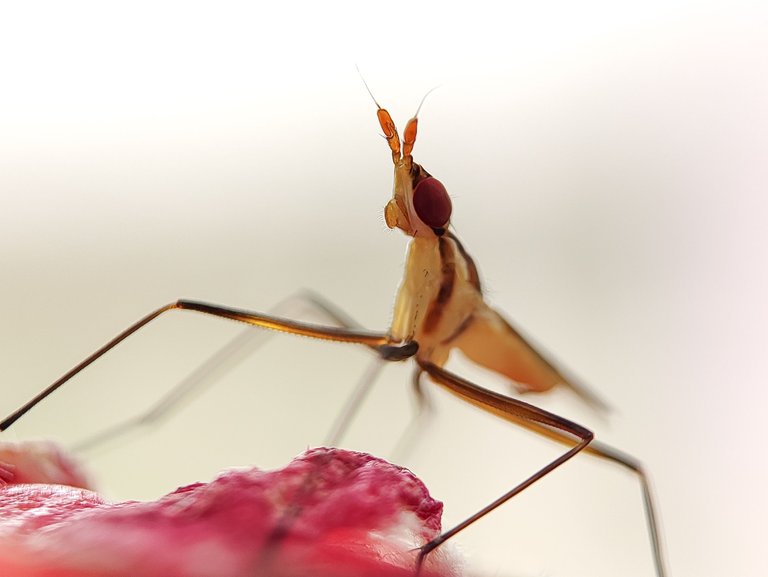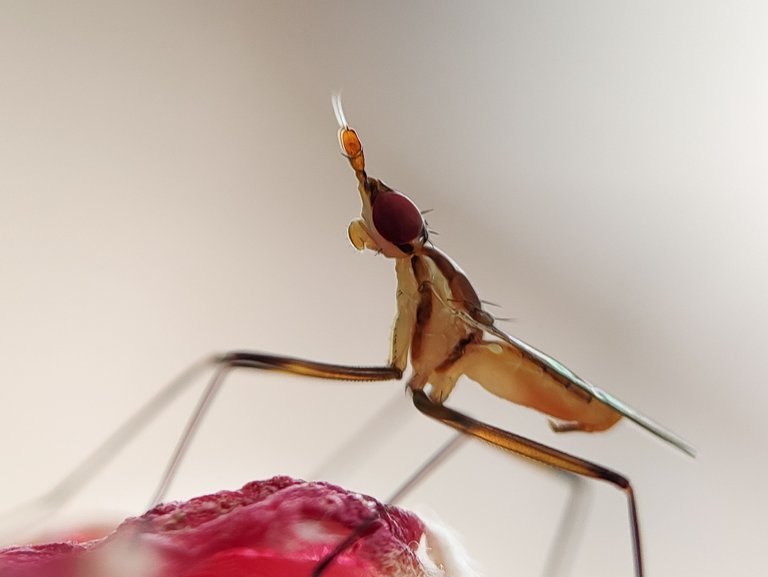 ---
| Camera | Xiaomi Poco X3 NFC Smartphone |
| --- | --- |
| Lens | External macro lens |
| Category | Macro Photography |
| Processed | Mobile Lightroom |
| Location | Pidie Jaya, Sumatra, Indonesia |
| - | - |