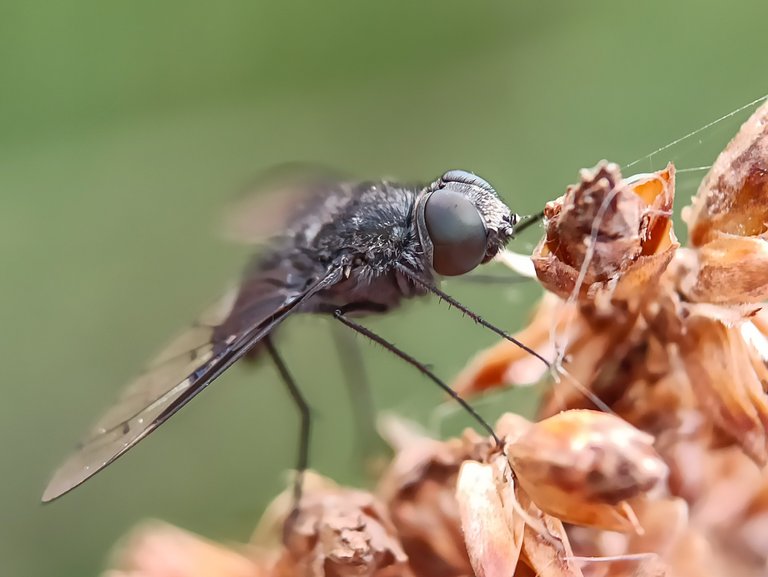 ---
English
---
Hey insect lovers! Today I want to show you macro photos of the bee-fly and some amazing facts about it. Of the various fly species that exist, I think the bee-fly has unique and interesting behaviors.
Bee flies or commonly known as anthracite bee flies because of their black color like coal. They have a unique scientific name, Anthrax anthrax (Scopoli, 1763.)
An interesting fact about bee-flies lies in the behavior of females because apparently, they lay their eggs in carpenter's bee nests.
The female fly looks for the carpenter bee nest, hovers near the entrance to the nest, and after making sure the nest's in a safe condition, ejects its eggs in rapid motion into the nest, and the fly larvae then take over the nest.
Well, that's a little information about bee-flies that you should know.
Bahasa
---
Hai pecinta serangga! Hari ini saya ingin menampilkan foto makro lalat lebah dan sedikit fakta menakjubkan tentangnya. Dari sekian spesies lalat yang ada, saya pikir lalat lebah punya prilaku yang unik dan menarik.
Lalat lebah atau biasa juga dikenal lalat lebah antrasit karena warnanya yang hitam seperti batubara. Mereka memiliki nama ilmiah yang unik, Anthrax anthrax (Scopoli, 1763.)
Fakta menarik tentang lalat lebah terletak pada perilaku betina karena rupanya mereka bertelur di sarang lebah tukang kayu.
Lalat betina akan mencari sarang lebah tukang kayu, melayang mendekati pintu masuk sarang lebah dan setelah memastikan sarang dalam kondisi aman, mereka akan melontarkan telur-telurnya dengan gerakan yang cepat ke dalam sarang, dan selanjutnya larva lalat akan mengambil alih sarang lebah.
Yah, demikian sedikit informasi tentang lalat lebah yang harus kamu tahu.
---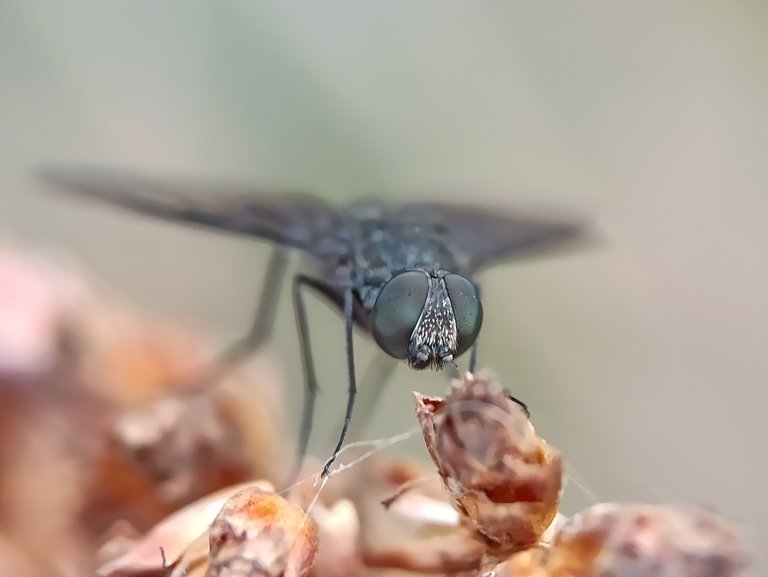 ---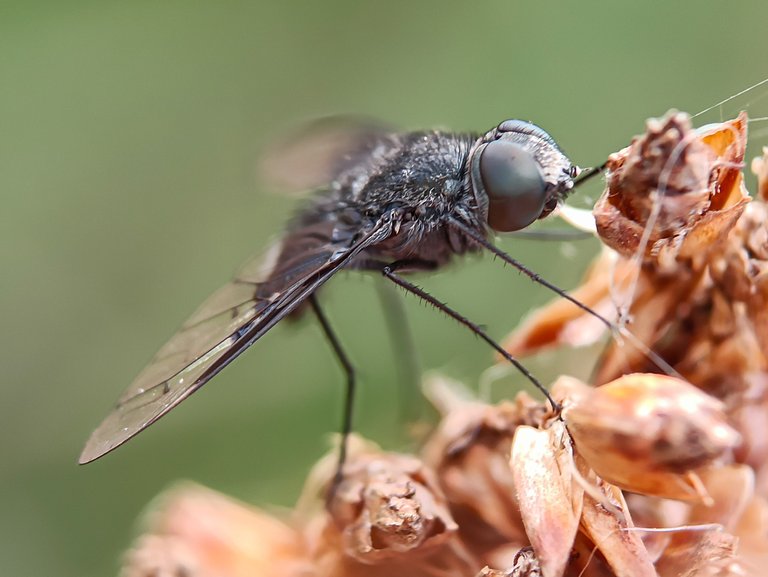 ---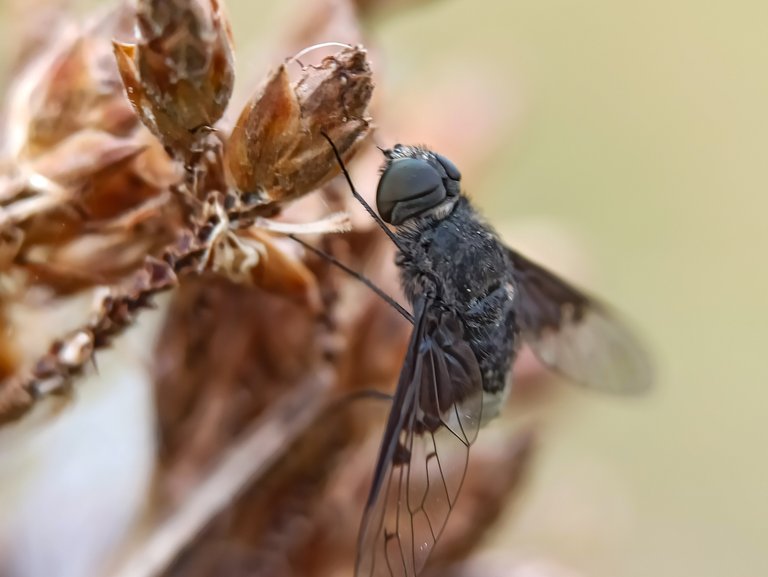 ---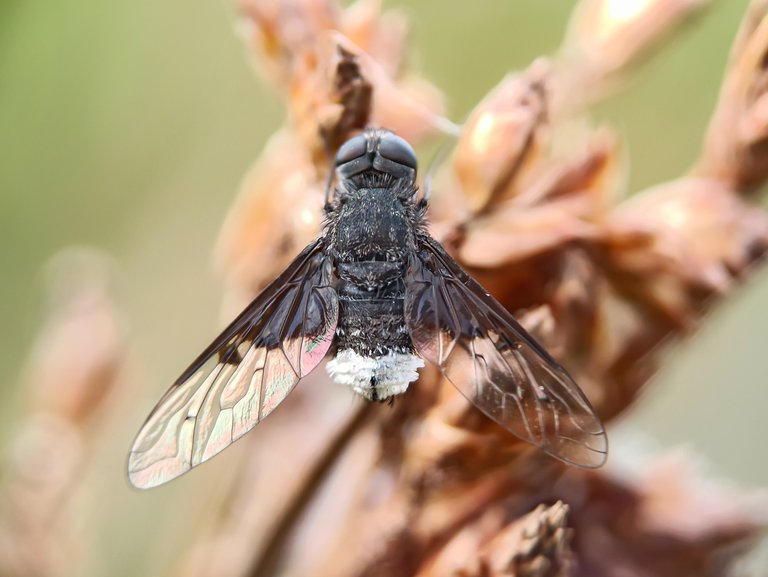 ---
| Camera | Xiaomi Redmi Note 8 Pro + 20 mm Macro Lens |
| --- | --- |
| Category | Animal Photography |
| Processed | Adobe Lightroom |
| Location | Lhokseumawe, Aceh, Indonesia |
| - | - |
Reference:
1. https://en.wikipedia.org/wiki/Anthrax_anthrax
2. https://www.brc.ac.uk/soldierflies-and-allies/anthracite-bee-fly
3. https://kerfdier.nl/en/4118/
Thank you for stopping by