This is a spider with a strange shape that I have seen for the first time in my life. I say strange because of the body shape; from the abdomen, legs, and wide jaws, it really resembles an ant. Except for those eyes, it was clear they were jumping spider eyes.
Previously, I misidentified this spider. I think it's a jumping spider from the genus Viciria, or what is commonly known as the wide-jawed jumping spider. But physically looking at the two front legs, which are not long (Vicharia sp. has longer forelegs), I realized that my assumption was wrong.
I think it is more correct that this is a spider of the genus Myrmarachne, or what is commonly called the ant-mimicking spider. The genus was first described by William Sharp Macleay in 1839.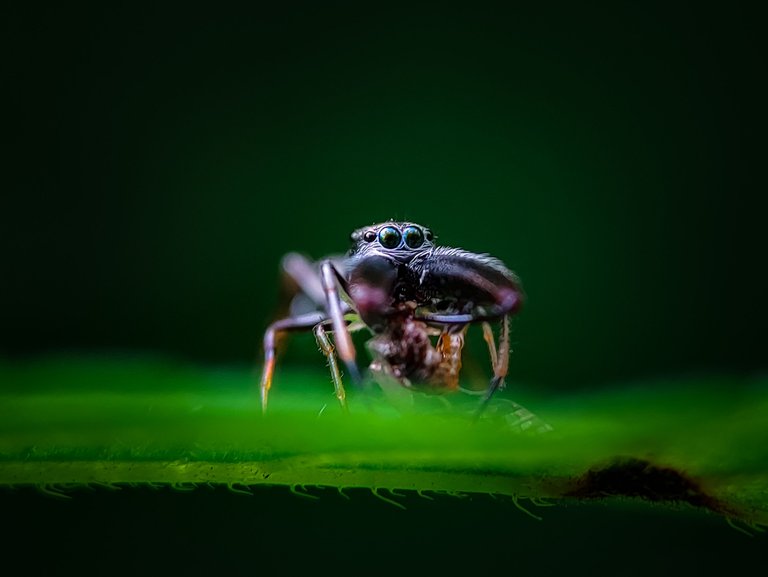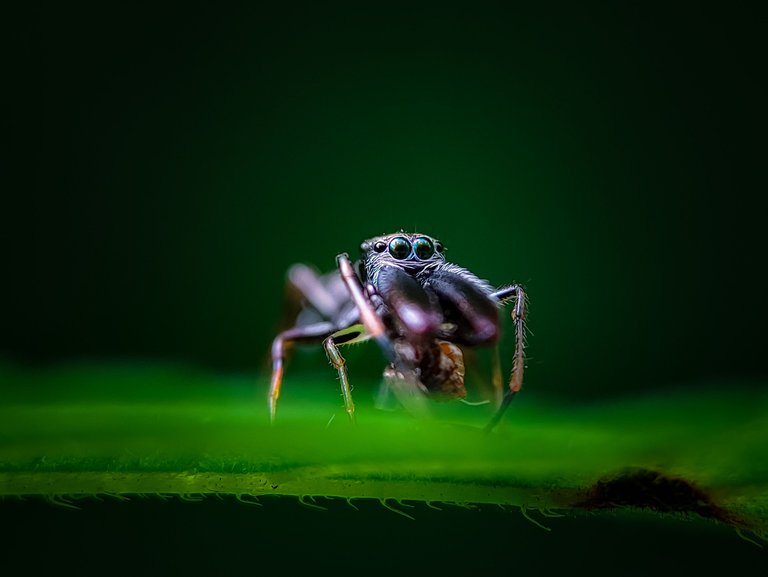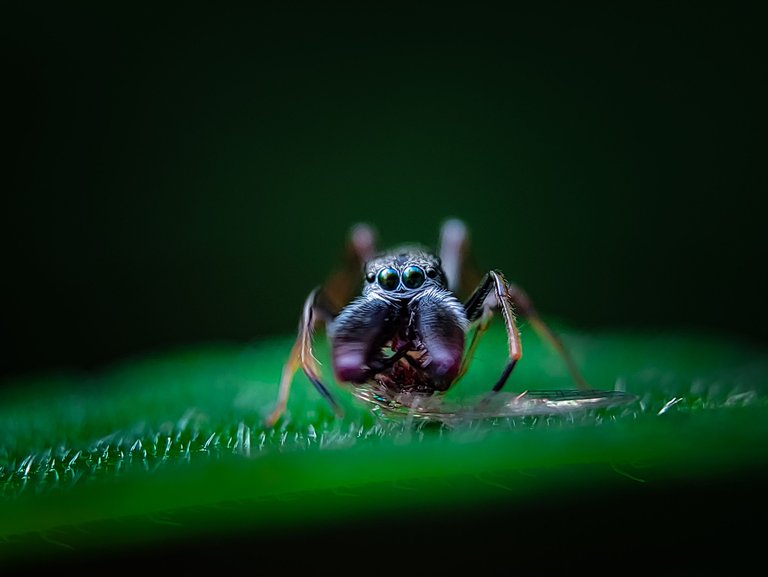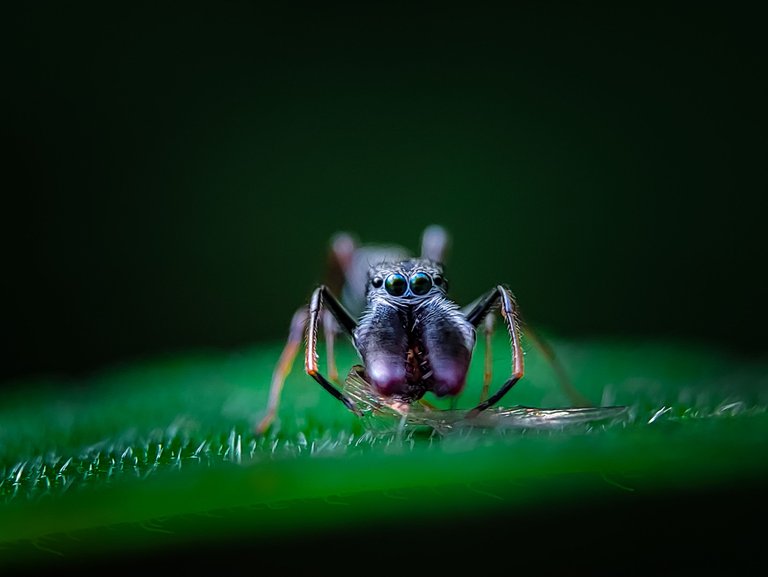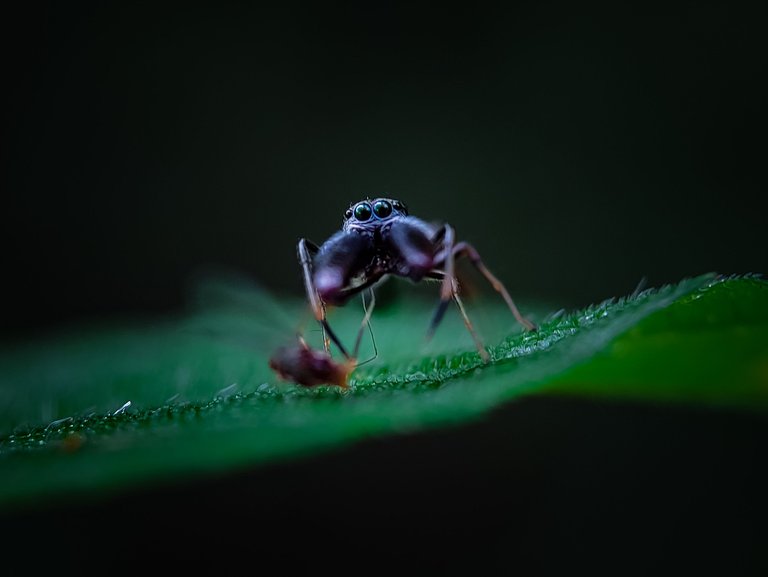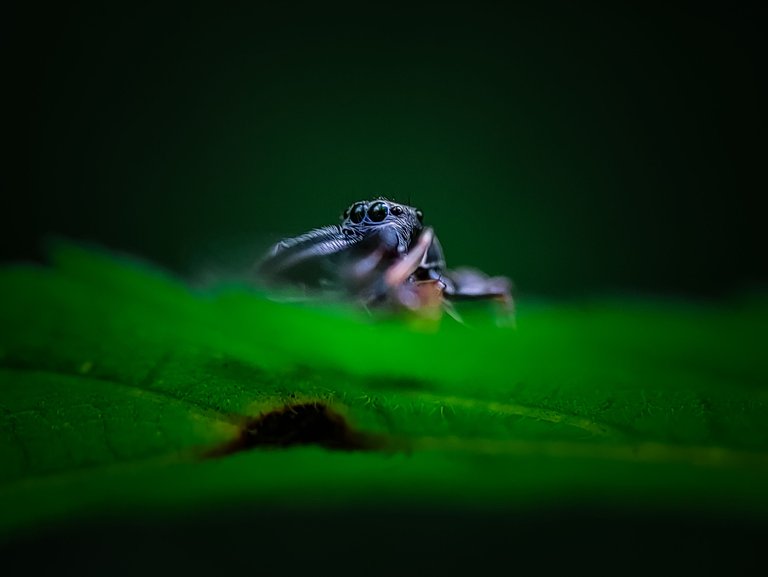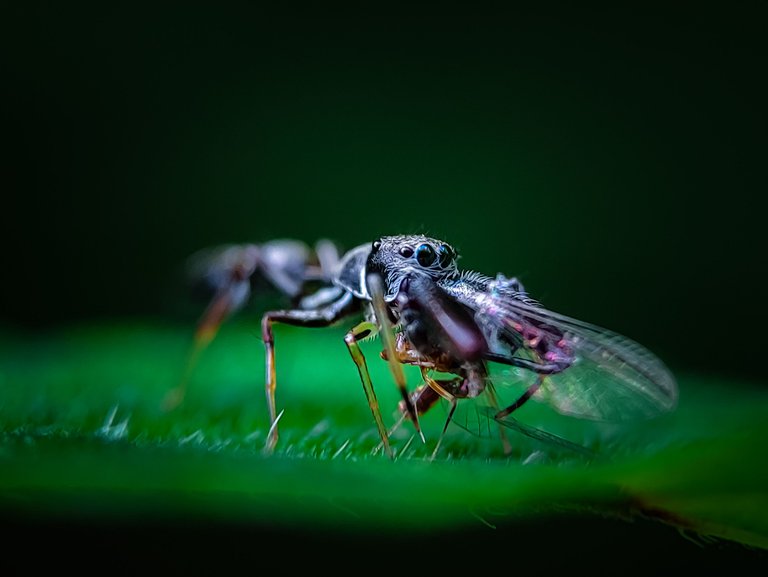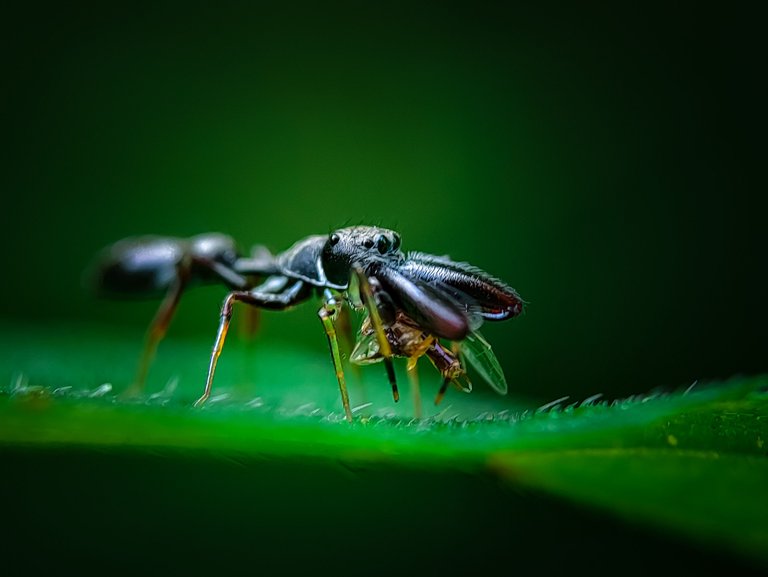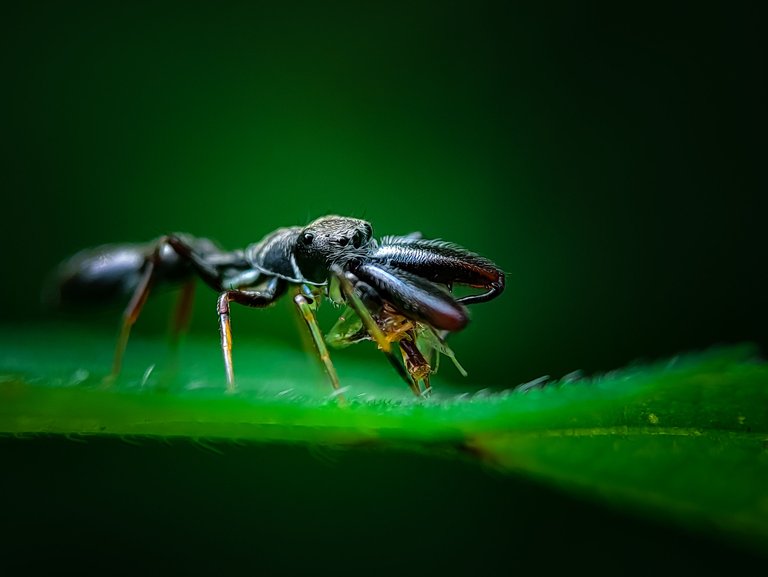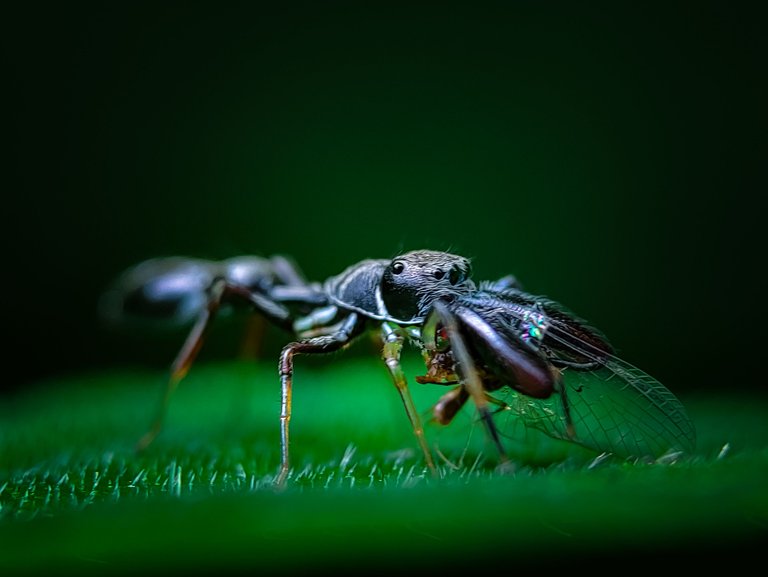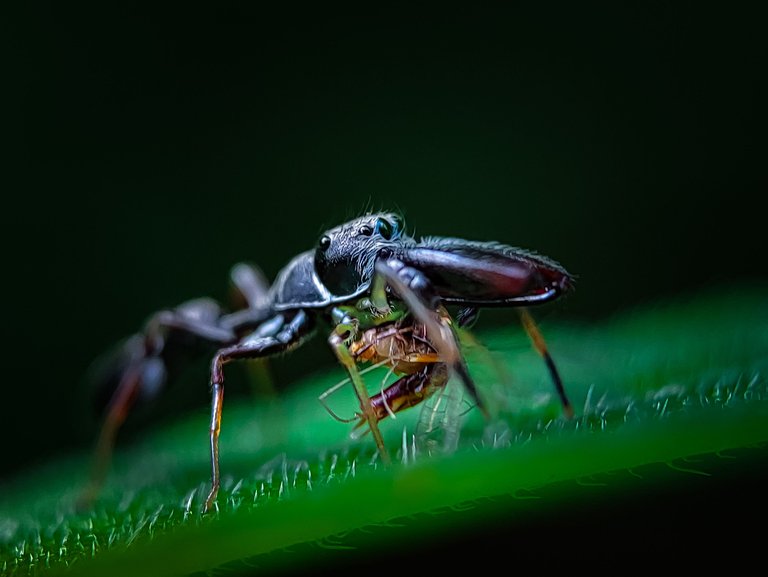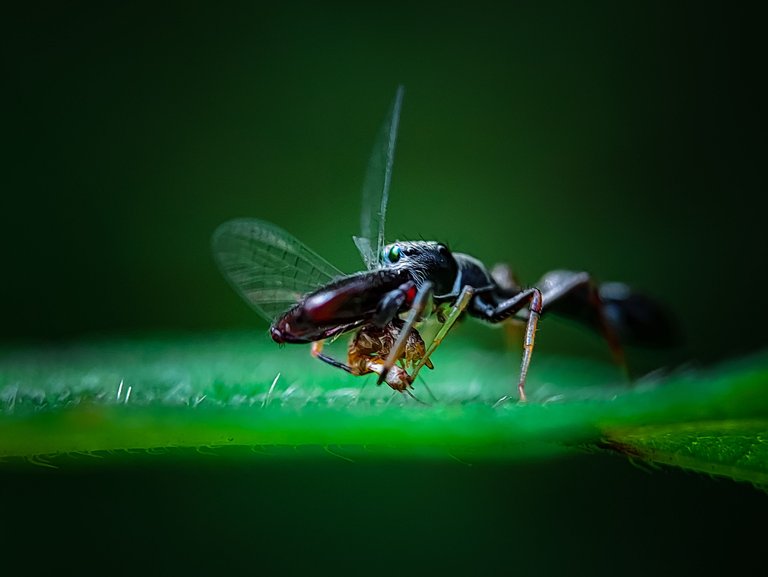 | Camera | Xiaomi Poco X3 NFC |
| --- | --- |
| Lens | External Extreme Macro 25mm |
| Category | Animal Photography |
| Processed | Mobile Lightroom |
| Location | Lhokseumawe, Aceh, Indonesia |
| - | - |