This evening, at the end of a long, hot summer day ...

(Enlargeable)
... I found two spiders on my walk along the edge of a meadow situated outside the village of Shishan, six or seven kilometers from where I live.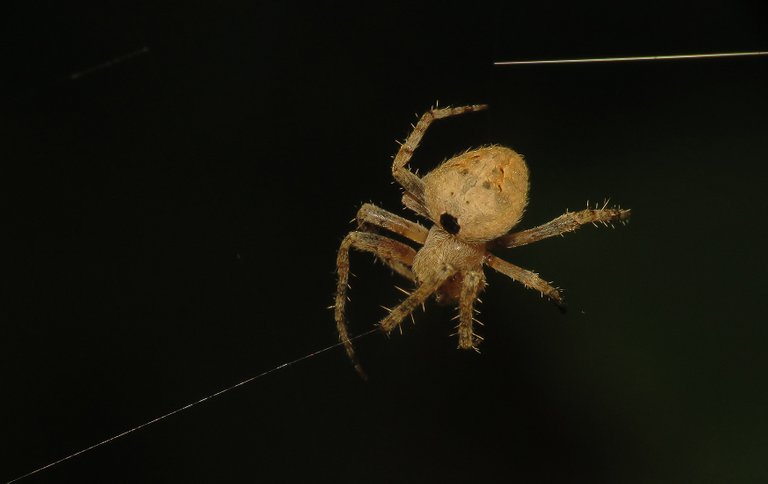 (Enlargeable)
The first one was working on ist web ...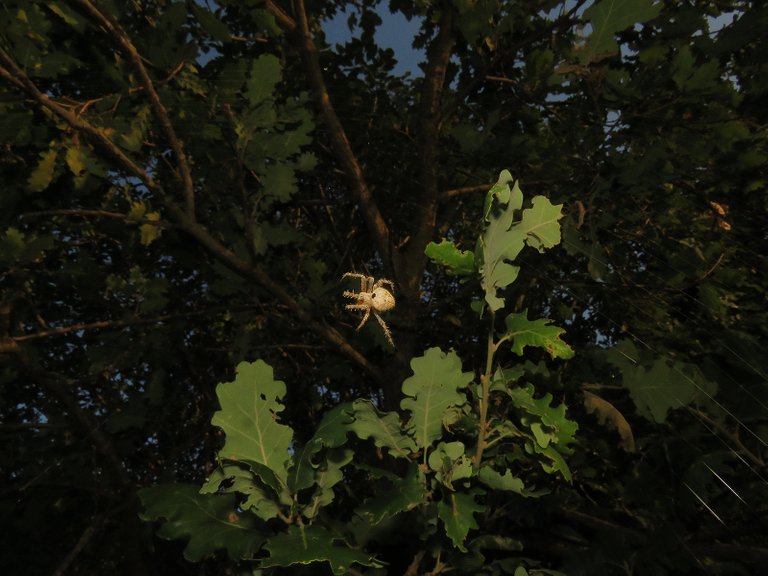 (Enlargeable)
... among the twigs and foliage on the lower branches of a relatively small oak tree.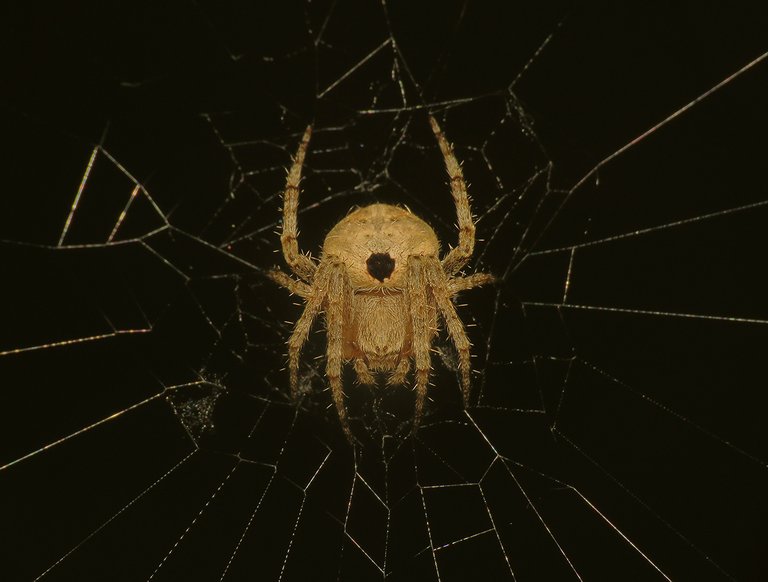 I mean, the spider was quiet when I arrived, here you can see it in its typical pose while waiting for some movement on the web but soon started moving ...

(Enlargeable)
... and after a bit of observing and not knowing what exactly is the orb weaver doing ...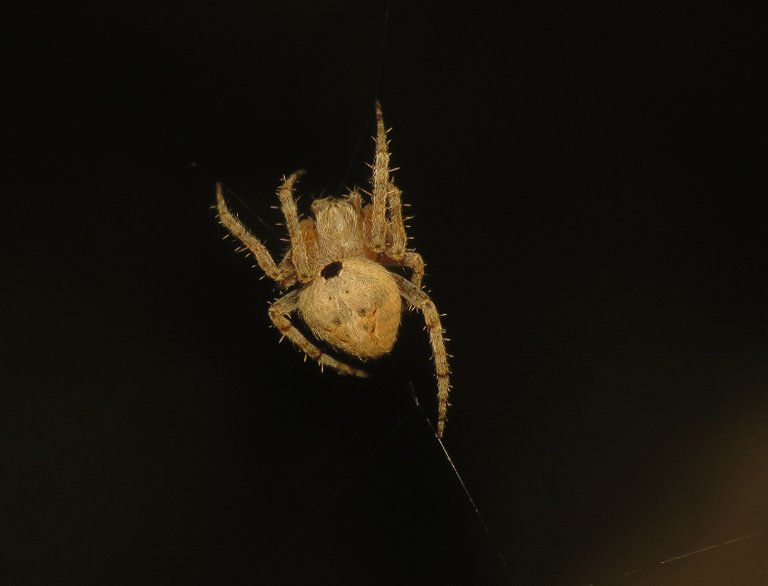 (Enlargeable)
... I noticed that while the spider was crawling in circles ...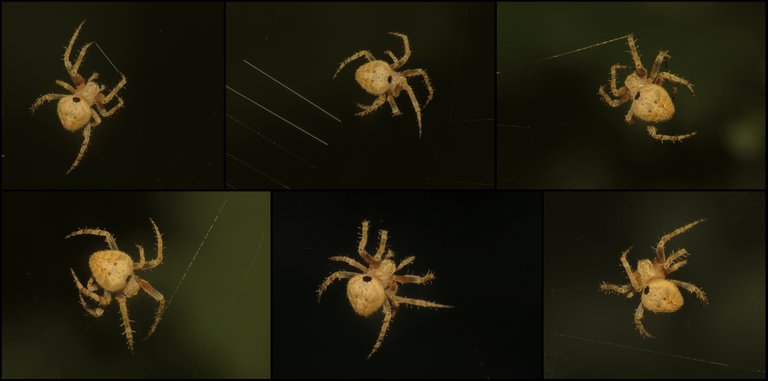 (Enlargeable)
... the web was getting repaired. During the process, I was able to photograph the spider in various poses. Poses that I rarely see because this kind of spider spends most of its time quiet on the web, awaiting the vibrations that signal the presence of the prey.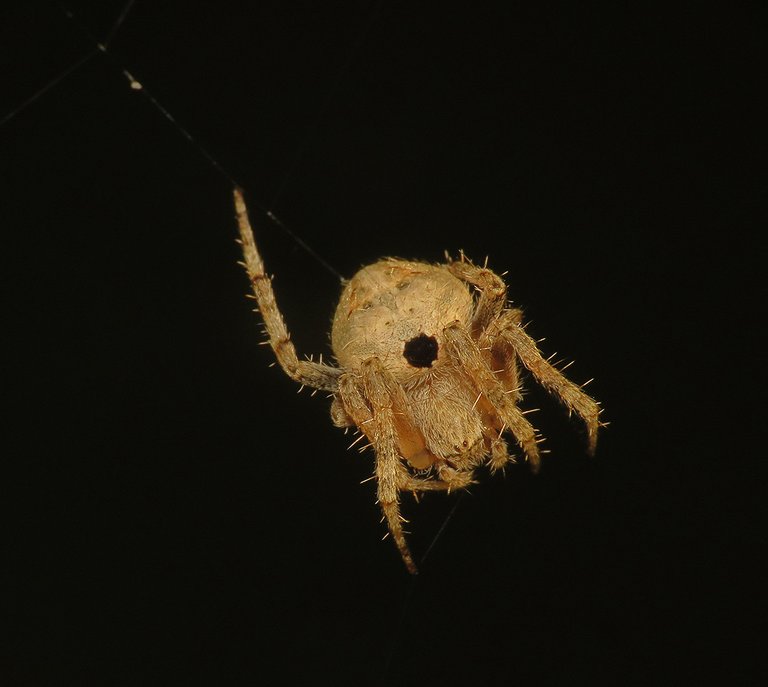 When it comes to the name of the species, I'm not sure about that. The family is definitively Araneidae. It could be the Neoscona subfusca. The shape and the color look right. But some other Araneidae species present in the area look fairly similar. To complicate things further, there is the iconic black dot on the spider's abdomen. Although the colors and markings can vary in this species, I haven't found a Neoscona subfusca spider that looks exactly like this on my pretty long and exhausting Internet search.

(Enlargeable)
It looks like this picture is about the tree, not about the spider. But if you enlarge the thing by clicking on it, you'll see the spider at work and a good chunk of its surroundings.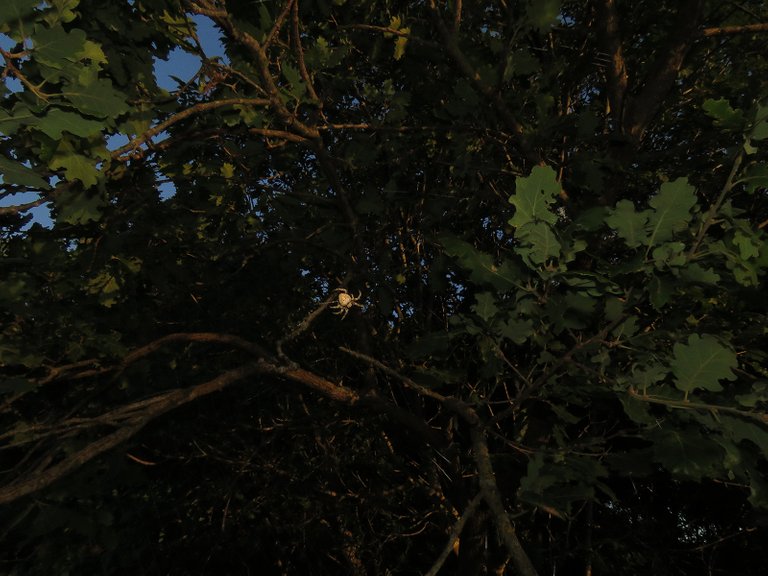 (Enlargeable)
I unmounted the macro lens to show the action from a different perspective that includes the non-macro stuff and gives a wider picture.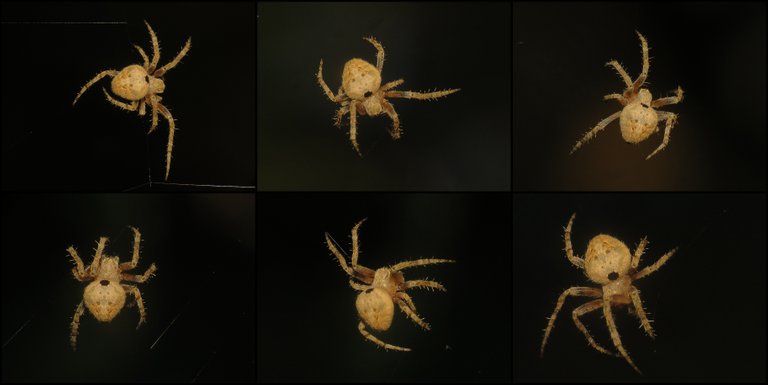 (Enlargeable)
Spiders from the Araneidae family are commonly known as orb-weavers. Many orb-weavers build a new web each day. And repair that web from time to time.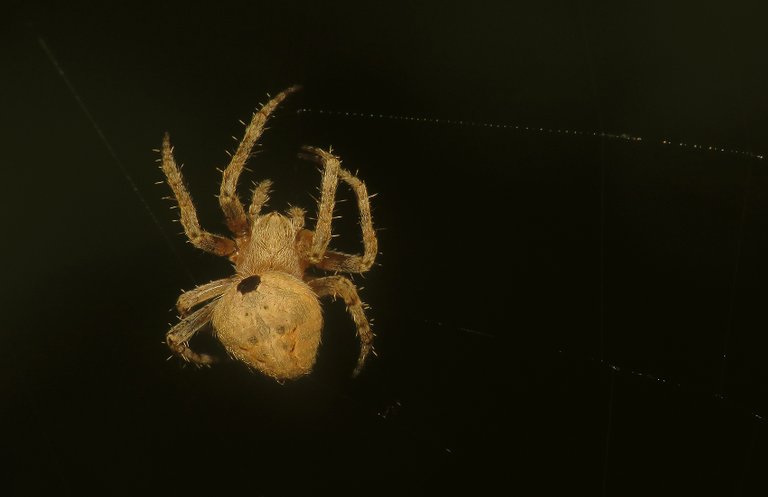 (Enlargeable)
I followed the action for a couple of minutes ...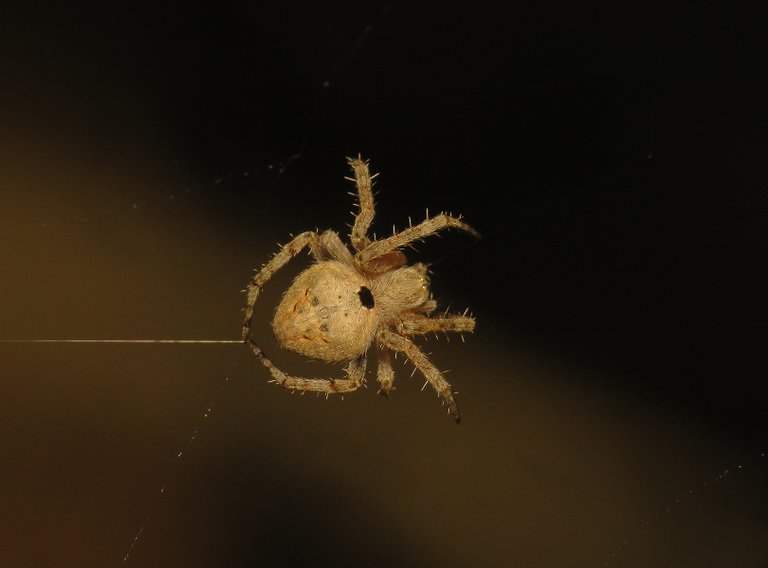 (Enlargeable)
... and then ...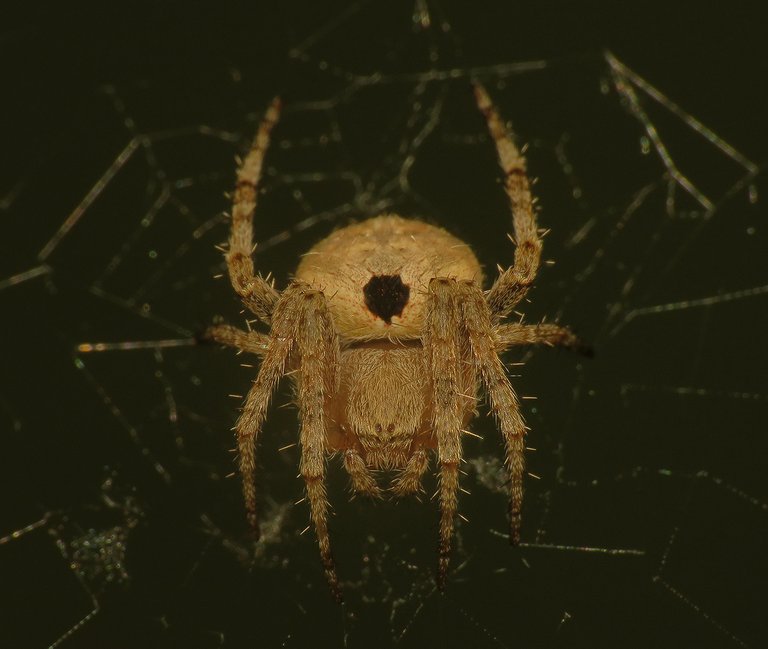 (Enlargeable)
... the spider assumed its typical waiting pose at the center of the typical orb-weaver's web, so I continued searching for something interesting under the tree.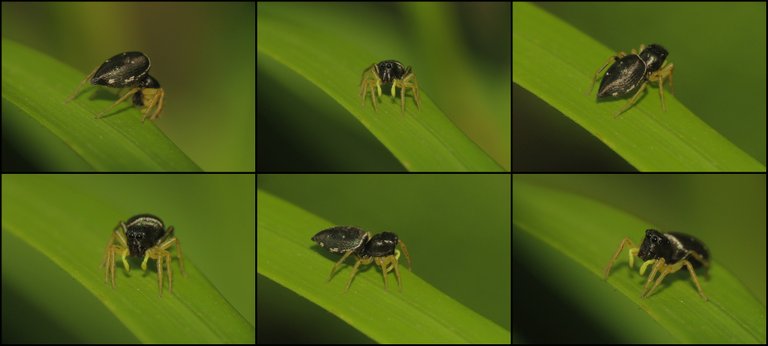 (Enlargeable)
There, in the juicy green grass that grows in the shade of the trees and looks very different from the dry grasses in the sunny open meadow, I found a small jumping spider.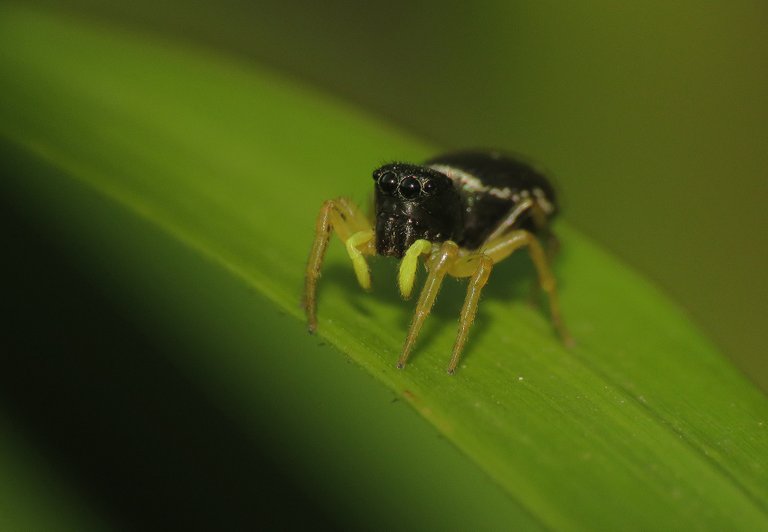 (Enlargeable)
This is the Heliophanus cupreus. The family is Salticidae. of course. These active hunters that don't use webs for hunting live a very different lifestyle.
AND THAT'S IT. HOPE YOU ENJOYED THIS QUICK LOOK AT TWO SPIDER SPECIES FROM MY AREA. AS ALWAYS IN THESE POSTS ON HIVE, THE PHOTOGRAPHS ARE MY WORK.