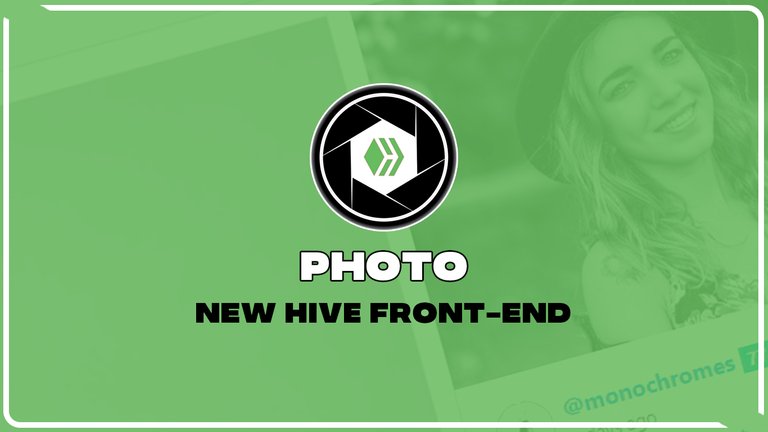 Un nuevo front-end de Hive dedicado a la fotografía acaba de ser lanzado en el ecosistema. Se trata de PHOTO, un cliente que visualiza todo el contenido fotográfico que publican los usuarios dentro del protocolo. Echémosle un vistazo y veamos qué es lo que nos ofrece.
A new Hive front-end dedicated to photography has just been launched in the ecosystem. It is PHOTO, a client that visualizes all the photographic content published by users within the protocol. Let's take a look at it and see what it has to offer.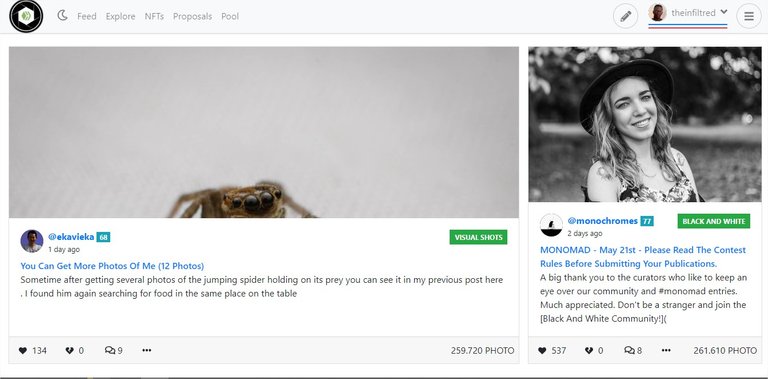 PHOTO es el nombre de este nuevo cliente de Hive relacionado con la fotografía, que reúne todo el contenido de este nicho visual en su propia plataforma. Para entrar, sólo necesitas iniciar sesión con tu nombre de usuario usando Hive Keychain. Lo mejor de los front-ends de este genial ecosistema es que no necesitas crearte una cuenta en cada uno de ellos para usarlos, en cambio, todos responden a la misma cadena de información por su carácter descentralizado y de interoperabilidad.
PHOTO is the name of this new Hive client related to photography, which gathers all the content of this visual niche in its own platform. To enter, you just need to log in with your username using Hive Keychain. The best thing about the front-ends of this cool ecosystem is that you don't need to create an account on each of them to use them, instead, they all respond to the same information chain because of their decentralized and interoperability nature.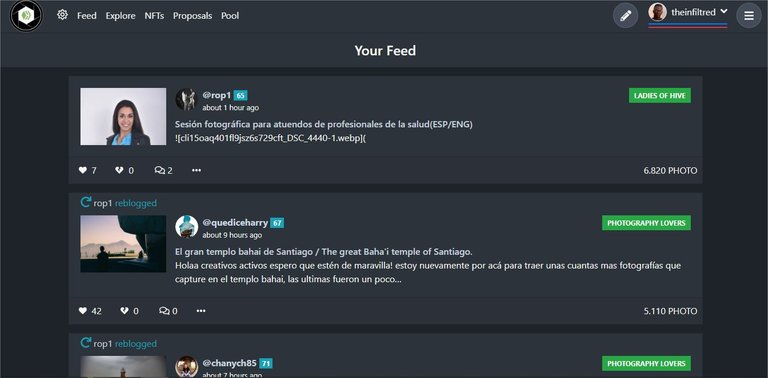 El contenido que reside en este cliente se indexa en base al hashtag photography que es el que permite la integración de los posts hacia el front-end. Otras etiquetas más usadas son también photo y photofeed. Como se puede apreciar, no se destaca a una sola comunidad en específico, sino que se pueden ver todos los posts de la blockchain que contengan estas etiquetas en su interior, especialmente la primera anteriormente mencionada.
The content that resides in this client is indexed based on the hashtag photography which is the one that allows the integration of the posts towards the front-end. Other most used tags are also photo and photofeed. As you can see, not only one specific community is highlighted, but you can see all the posts in the blockchain that contain these tags, especially the first one mentioned above.
PHOTO está basado en el mismo sistema de visualización que tienen @cinetv, @blocktunes y el antiguo front-end de @leofinance donde $HIVE no es la moneda principal de recompensas, sino $PHOTO. Puedes explorar el contenido a través de tu feed o de manera global siempre y cuando los posts que aquí aparezcan contengan las etiquetas requeridas.
PHOTO is based on the same display system as @cinetv, @blocktunes and the old @leofinance front-end where $HIVE isn't the main reward currency, but $PHOTO. You can browse content through your feed or globally as long as the posts here contain the required tags.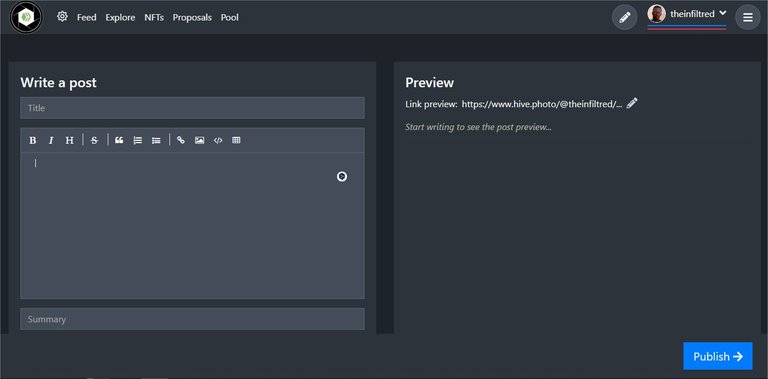 Si quieres escribir un post, el proceso es sumamente sencillo, de igual manera que como se hace en PeakD y Ecency, con la diferencia de que acá el contenido se dirigirá directamente a su propio dominio.
If you want to write a post, the process is very simple, just like PeakD and Ecency, with the difference that here the content will go directly to its own platform domain.

Como complemento, puedes hacer canjeos (swaps) entre una moneda y otra; al momento de este post puedes intercambiar los tokens $PHOTO, $MEME y $HIVE de la capa 1. Además, puedes crear pools (tema que trateré más adelante) y agregarles o remover su liquidez. Esta acción permite a los usuarios recibir incentivos monetarios en dependencia del porciento líquido invertido en el pool, lo que conlleva a una recompensa de ingresos pasivos mayor.
As a complement, you can make swaps between one currency and another; at the time of this post you can swap the $PHOTO, $MEME and $HIVE tokens of layer 1. In addition, you can create pools (a topic I will discuss later) and add or remove their liquidity. This action allows users to receive monetary incentives depending on the percentage of liquidity invested in the pool, which leads to a higher passive income reward.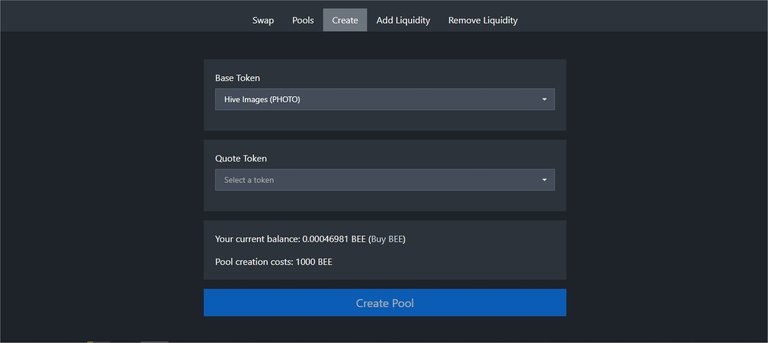 Se puede ver que están trabajando en un mercado interno de NFTs, como los demás front-ends del mismo tipo, aunque será una característica de uso para un futuro. Ya su sitio está dispoinible y puedes visitarlo usando este enlace, pudiendo, desde ahora, comenzar a crea posts que tengan relación con la fotografía.
It can be seen that they are working on an internal marketplace for NFTs, like the other front-ends of the same type, although it will be a feature for future use. Their site is already available and you can visit it using this link, and you can, from now on, start creating posts related to photography.
En cambio, si redactas tus posts desde Ecency, PeakD o Hive Blog, puedes hacer uso de la etiqueta photography para que tu contenido se visualice allí, y de paso, puedas ganar uno que otro incentivo en el token $PHOTO durante el proceso. ¿Conocías ya acerca de este cliente? ¿Qué te parece su interfaz? Comprueba si tu contenido ya se ve en este front-end. ¡Un saludo!
On the other hand, if you write your posts from Ecency, PeakD or Hive Blog, you can make use of the photography tag so that your content is displayed there, and you can earn some incentive in the $PHOTO token during the process. Did you already know about this client? What do you think about its interface? Check if your content is already displayed on this front-end, cheers!
---

---
IMAGE SOURCE
Logo de PHOTO
Banner hecho en Canva
Imagen principal editada en Adobe Photoshop
Capturas de pantalla hechas al front-end de PHOTO