Triangular or Cone Shaped Images, or a Simulacrum of a God/Goddess in Temple Worship: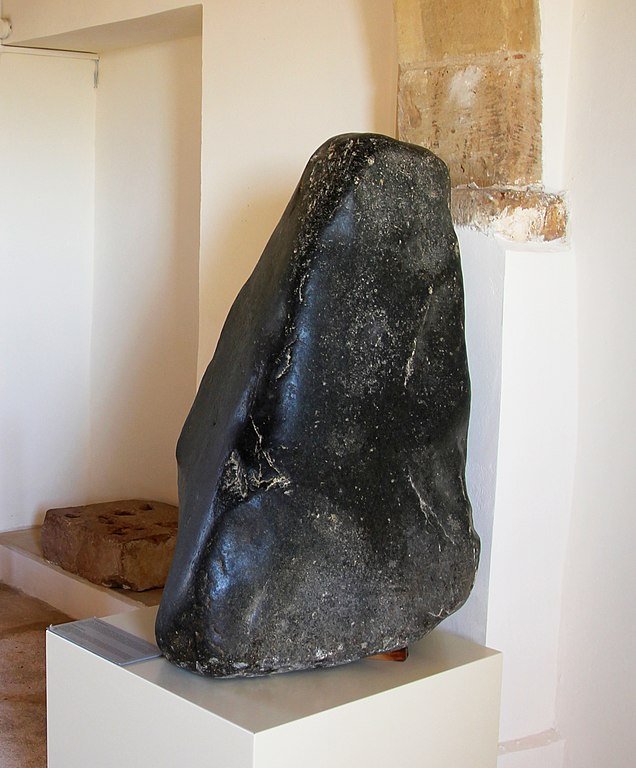 Meteoritic Stone of Heliogabalus, seen in this drawing: The Temple of Mithras, Heliogabalus and Elsinoe by Maria Artwińska (~1912). Based on a scene from "Irydion" by Zygmunt Krasiński.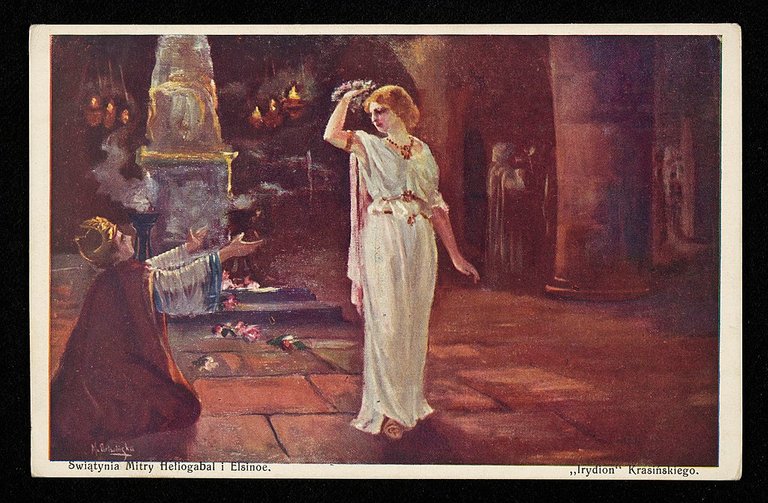 Another image of the stone worshipped by Varius, aka Heliogabalus.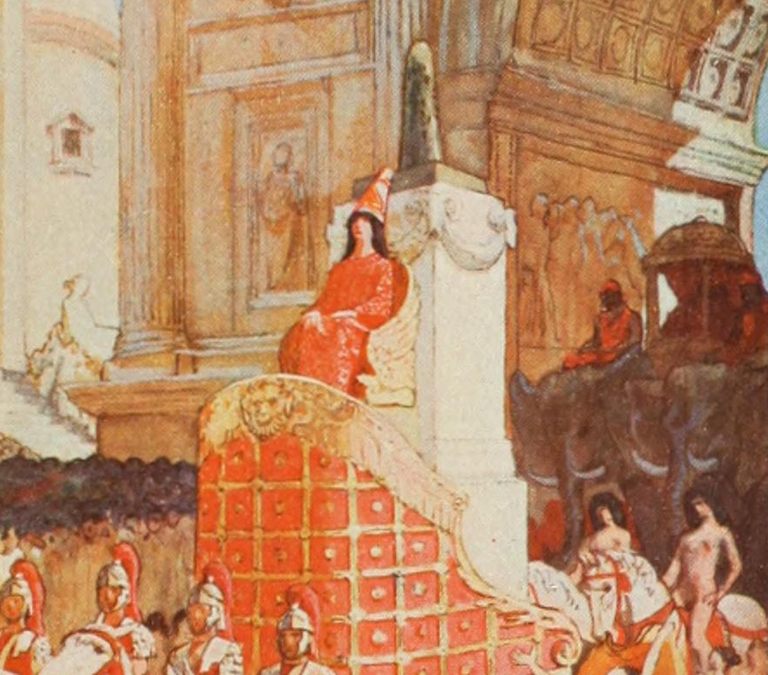 ---
Zeus' Thunderbolts correspond to Fireballs or Bolides, some of which are recovered as Meteorites.
Pottery (clay) showing symbol of the fireball, aka the Thunderbolts of Zeus: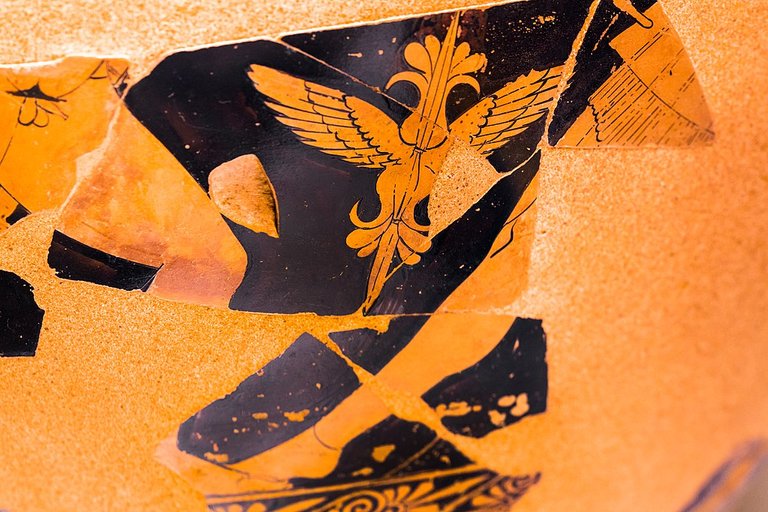 Head of Athena with Corinthian helmet. Reverse shows a Thunderbolt of Zeus. Inscription (Greek): ΑΓΑΘΟΚΛΕ ΒΑΣΙΛΕΟ: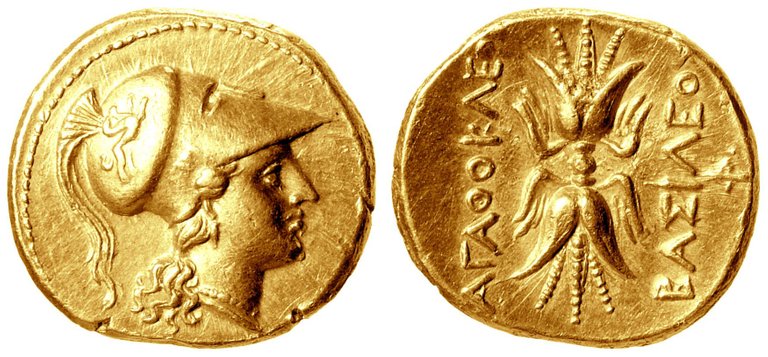 More Thunderbolts: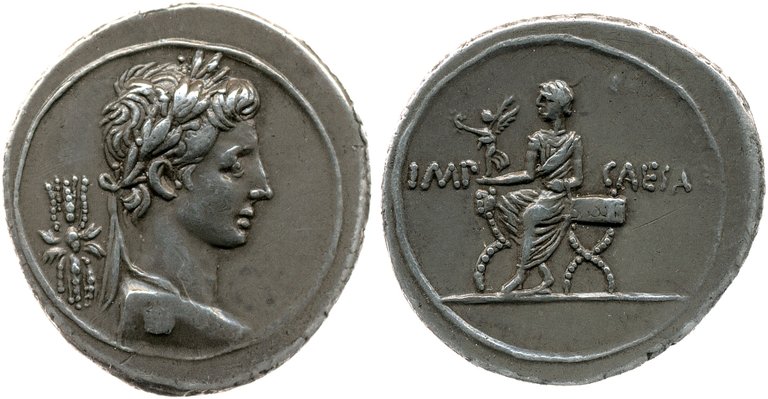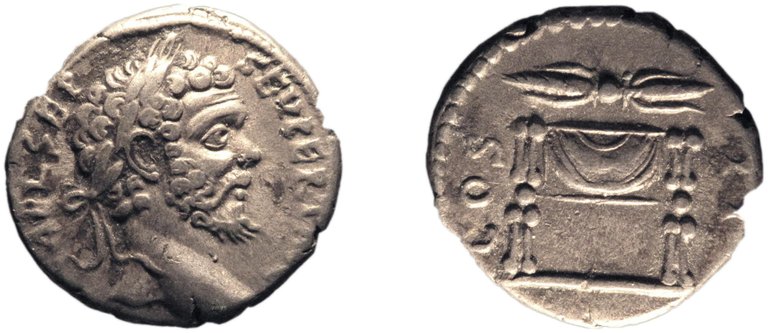 Symbol of the Thunderbolt from Ancient Elis, Greece (pre) 471 BCE. Perhaps the origin of the Fleur-de-lis, The Flower of Elis?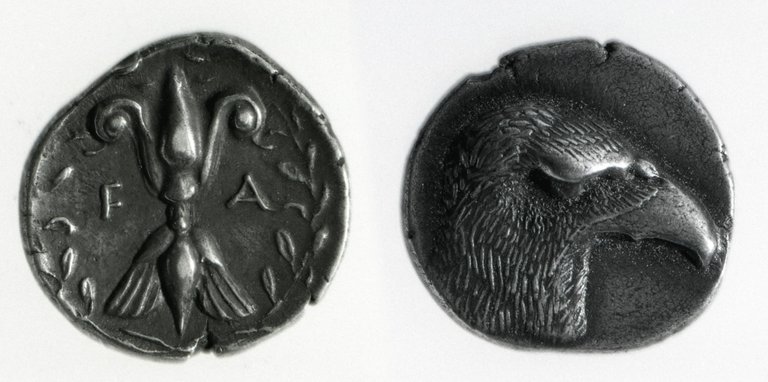 Curiously, being more abstract, split the above Thunderbolt apart and common symbols reveal themselves: that of Hathor and the Bee.
(Omega Symbol of Ninhursag = Symbol of Hathor)
---
The sella curulis or Roman curule chair was a chair of special significance. For anything to be seen upon it would indicate that it was regarded in high esteem.
A bit speculative, but it seems plausible: Are some of these coins (see link below) depicting a stone upon a curule?
Based on the dates, and considering also how they show the image of Cybele (Magna Mater), it would appear to depict the meteoritic stone of Cybele placed upon a curule. (As Falconet explains, this stone was small and could be held in the hands.)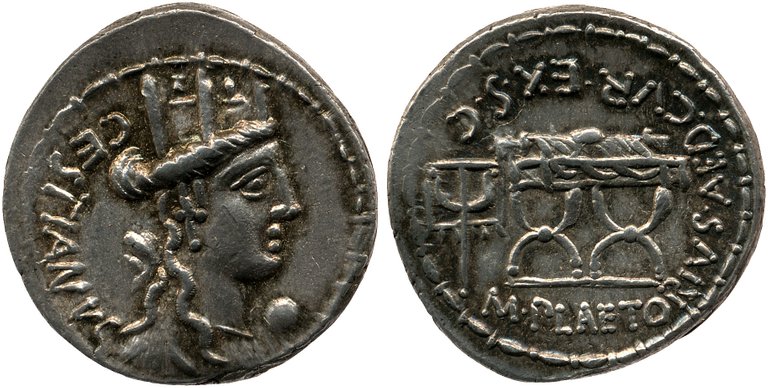 Many similar examples can be seen here: https://www.coinarchives.com/a/results.php?search=curul
---
Comets too can be seen depicted on coins: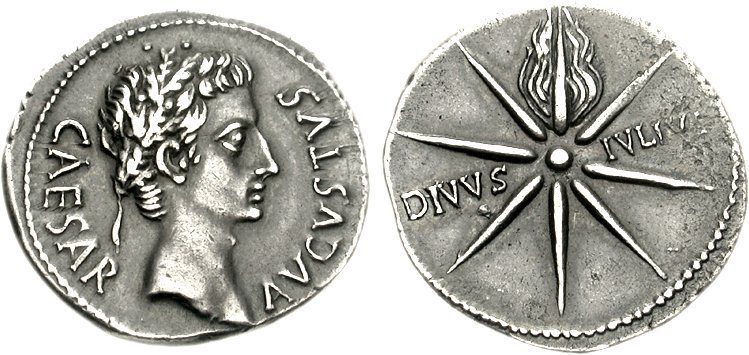 ---
"When Zeus was born, however, Rhea hid him in Crete and tricked Cronus into swallowing a stone instead." Britannica: Cronos.
Cronos and Rhea by Karl Friedrich Schinkel, Rhea in this picture holds a meteorite, the stone disguised as a wrapped-up baby: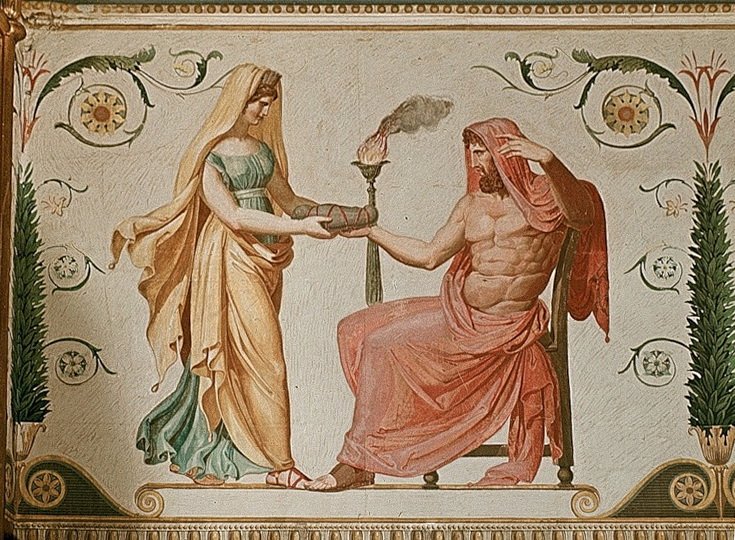 The inspiration of Schinkel's drawing (and the one on the cover of von Dalberg's book) originates from a stone monument, seen here: https://arachne.dainst.org/entity/1250193