Growing up, I had two understandings of the popular garden herb rosemary in my tool box - it was good for hair rinses, and it was good for memory. Later, I'd strip the leaves and make vegie kebabs for the barbie, impaling peppers, cherry tomatoes and zucchini on the woody stems. It's also a symbol of remembering those who died at war, and is planted in abundance around the war memorial in town.
Then someone mentioned it made a nice tea.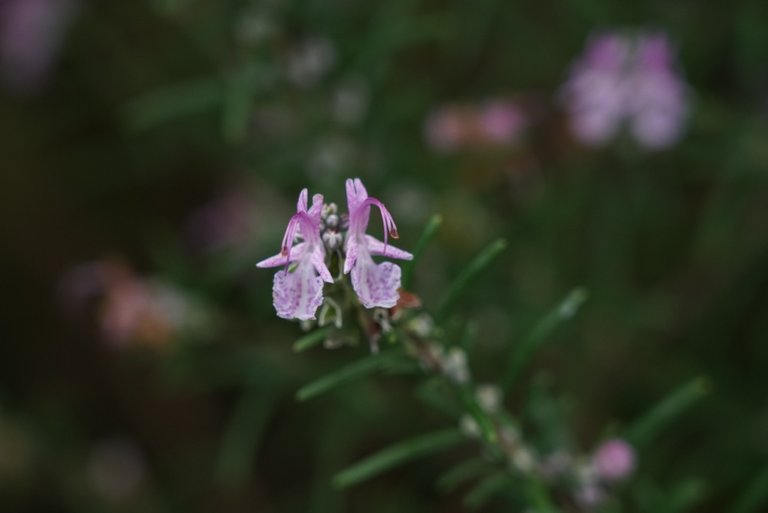 Having only ever used it in savoury dishes - Italian style bean soups and roast potatoes - I thought it would be like drinking stock, but was pleasantly suprised when I put a few springs in a teapot and let it steep for ten minutes last week. Since then, on these freezing cold winter days, I've been drinking an entire thermos of it, outside in the chill air as we garden, fence and work on the Landrover.
Whether it was just time passing, physical movement or the wide open sky that began to lift this deep depression and anxiety I've been suffering since returning from three months away and those two trauma re-enacting weeks in hotel quarantine (that's another story), or the rosemary tea, I don't know. But a hunch did send me on a little enquiry into dear rosemary, finding, as a friend said to me, it's more a panacea for all sorts of things rather than a peripheral seasoning.
Rosemary actually rocks the big time.
With one of its active constituents rosmarinic acid, it's been touted as being a hepatic, prescribed for liver disease and the delay of cirrhosis. This study found that extracts in rosemary may be due to their antioxidant and anti activities. In terms of my personal experience, this seemed a little poetic - I've historically struggled with adrenal fatigue where my adrenal over compensates for a stressed out liver if I've been burning the candle at both ends and maybe drinking a little bit more than I should, which I had been until recently. Anger and frustration at the current situation with COVID had been presenting as depression and a terrible pain in my heartspace - something that my acupuncturist was helping to treat by inserting needles that acted on the liver and gallbadder meridians. Had I stumbled on a herb that was assisting this process too?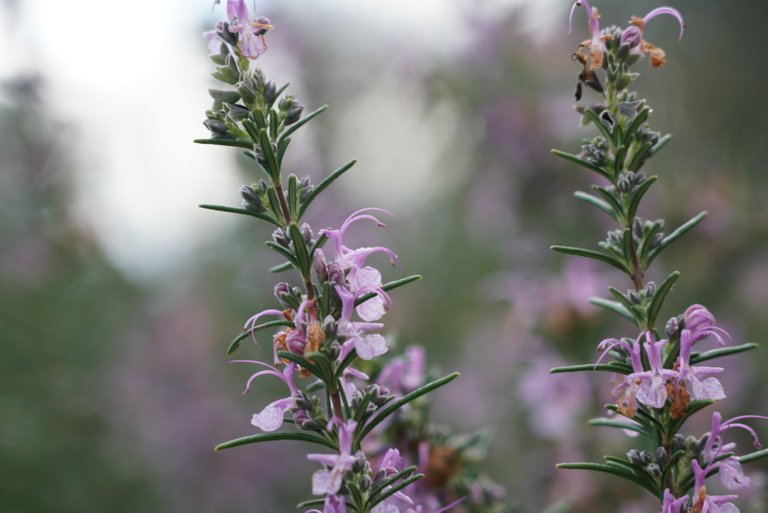 And then I found out it's good for depressed mice. What on earth they did to mice to make them depressed I don't want to know - it kinda breaks my heart. But thanks, sad mice, for what we've learnt from you. I bow down to your beauty.
Rosemary tea (2% w/w) phytochemical profile was investigated through LC/DAD/ESI-MS(n). Adult male mice were randomly divided into two groups: "Rosemary-treated" that received orally the rosemary tea for 4weeks and "control" that received drinking water. The effects of regular drinking of rosemary tea on behavioral parameters were assessed by passive avoidance, elevated plus maze and forced swimming tests. Moreover, its effects on cerebral and liver cholinesterase (ChE) isoforms activity were examined colorimetricaly. Phytochemical analysis revealed the presence of diterpenes, flavonoids and hydroxycinnamic derivatives in rosemary tea; the major compounds were quantitatively determined. Its consumption rigorously affected anxiety/fear and depression-like behavior of mice, though memory/learning was unaffected. ChE isoforms activity was significantly decreased in brain and liver of "rosemary treated" mice. In order to explain the tissue ChE inhibition, principal component analysis, pharmacophore alignment and molecular docking were used to explore a possible relationship between main identified compounds of rosemary tea, i.e. rosmarinic acid, luteolin-7-O-glucuronide, caffeic acid and known AChE inhibitors. Results revealed potential common pharmacophores of the phenolic components with the inhibitors. Our findings suggest that rosemary tea administration exerts anxiolytic and antidepressant effects on mice and inhibits ChE activity; its main phytochemicals may function in a similar way as inhibitors. - Link to Study Here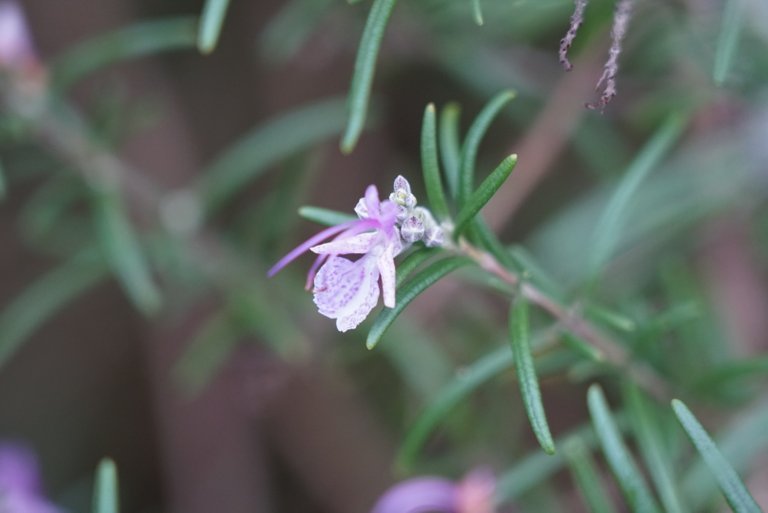 But wait - there's more! Rosemary was also found to be good for a whole lot more - in preventing alzheimers, for gut health, and for lungs, reducing inflammation. Even if it wasn't one of the factors that was cheering me up, rosemary is an ally for my asthma. In fact, @artemislives adds it to her herbal syrup for her lungs - you can read about that here. Time to start concocting, methinks! Rosemary scent is also not only good for memory, but for easing anxiety too. I'm looking forward to getting my home made still up and running and extract some oils from the huge bush I have, wet with rain, in the garden.
As my heart gets lighter and I think of mice, not least because I found one stuck in the chicken feed having stuffed itself silly, I'm again in wonder at the power of plants to nourish and assist us just when we need them the most. I bury my nose in the rosemary bush and inhale giddy lungfuls of the stuff as I pluck twigs from her bounty, and drink tea. Life's not bad.
And I hope the mice are happy too.
With Love,

Are you on HIVE yet? Earn for writing! Referral link for FREE account here




PeakD - The Best Way to Experience The Hive Blockchain
---
---