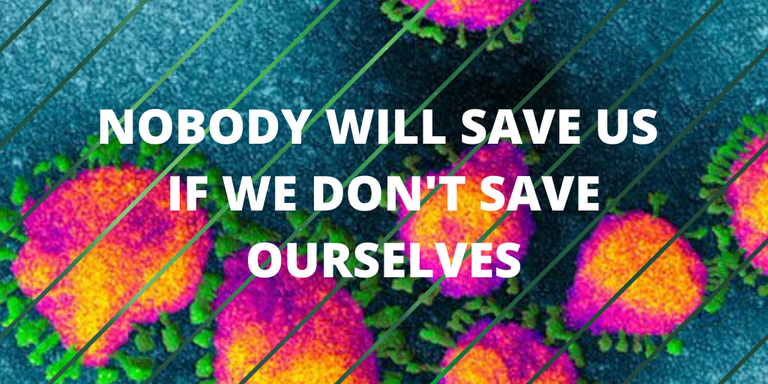 Vaccines are OK, they save us from so many bad things from the day we are born, and without them, we would be condemned to a life of pain, suffering and ultimately a very bad end, but they are not the successful final solution for viral illnesses - immunization requires an exact time frame to develop a sufficient shield against diseases - and they can't be the end solution for the ever-mutating viruses. We battle plague as long a human species exists, and still, we are not entirely successful eradicating it.
---
Let me be a bit speculative for a moment and show you what a pandemic does in daily life to the micro economy - the last batch of items ordered from Aliexpress still awaiting shipment. I don't know if that is a consequence of a coronavirus or what, but it seems that items have been suspended for a bit longer than usual.
In my opinion, the virus has spread before we even heard of it and the world-wide occurrence outside of a China-mainland is just aftermath.
And this is not the only worry, soon a real killer virus will start to blast havoc - like it does every year - a common flue. The death toll of the common flue is a multitude of times bigger than coronavirus and it is far more dangerous.
It is no longer a secret why some people suffer or even die from a flue, and some people do not even feel it, as a whole mystery lies in the genetic coding, immunity or even non-compatible proteins that just doesn't fit the virus so it is eradicated before any significant damage…
There should be no problem to estimate why people of one environment, geo-location or gene type do not get any severe symptoms and apply whatever is a key factor to the rest of the human population to save lives.
The obscene cases or puritan repulsiveness against scientific methods that can save an enormous number of people - ailing old people and small children are the most obvious victims - I consider dishonest and even dangerous. Fake morality under the blanket statement of religion, ethics, misinformation, and fear will probably be our doom.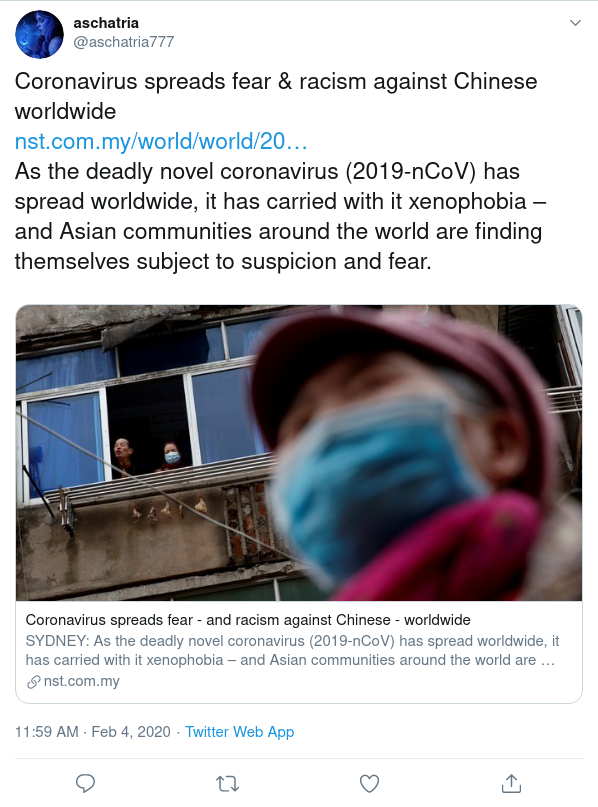 Link
---
Cover image attribution -What is Croatia Doing to Prevent the Spreading of the New Coronavirus?
Further News about CoronaVirus
Coronavirus LIVE Updates: Croatians Tested, Chinese Tourists Detained
Coronavirus malware infects thousands of devices worldwide
---
This article is a re-post from BCH blockchain explorer app MemberApp which I am successfully hosting on my Github blog and plan to beautify with some additives.
https://aschatria.github.io/memberapp/index.html?eb77#thread?post=eb77264a86
It is decentralized application which we can use to post directly on blockchain, and it is a same blockchain and similar to Memo.Cash, but different in features.
You can also list improvements for MemberApp in this topic: https://aschatria.github.io/memberapp/index.html#topic?topicname=memberapp&start=0&limit=25&order=new
---
What more can you get from me?
The internet is such a great way to connect, and all that you use on it exists in the paid alternative. So, swap your old free apps and webs for the ones that will value your content and pay your time.
---
All proceedings from this post will go to @vika212 as a beneficiary. Her posts are very nice and she keeps on posting even when her rewards are lowest or zero. I believe she should be rewarded same like any dedicated Steemian, so I am donating her my own post earnings.