Hive Backed Dollar is up by approx 18% as of I am writing this post which is pricing around $1.94. HBD was about $2 today earlier but it is now down.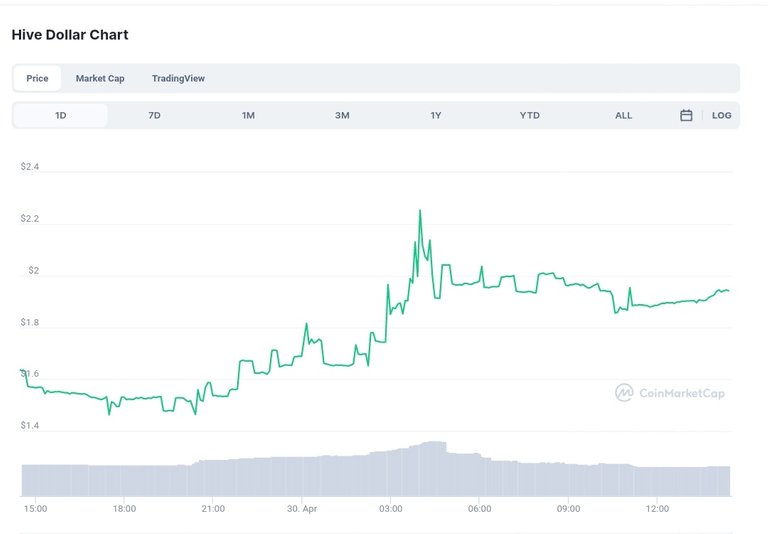 These ups and downs are kind of normal. For the time being it doesn't matter to me because I am already HODLing and will continue to HODL.
I am on a mission to gather sister tokens with Hive like POB, Leo etc and just stake it. I believe it's not a short term thing, you have to HODL to gather benefits.