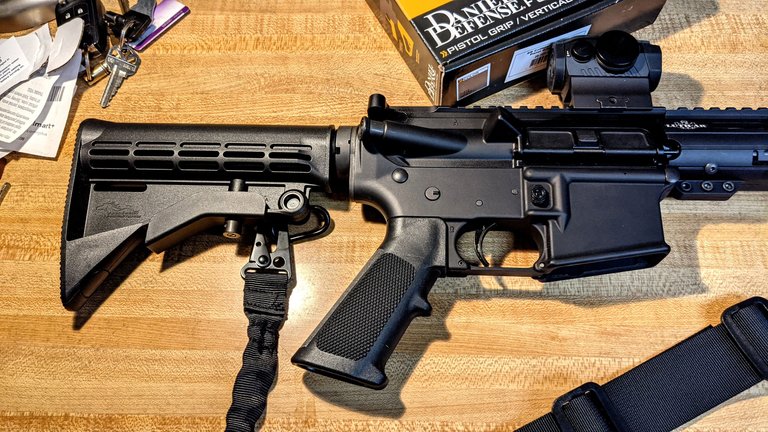 So not my usual topic, but still technically falls under tech I think.
I recently upgraded my AR-15 with a new butt-stock and pistol grip. The picture above is the old stock/grip, and this is how it looks now: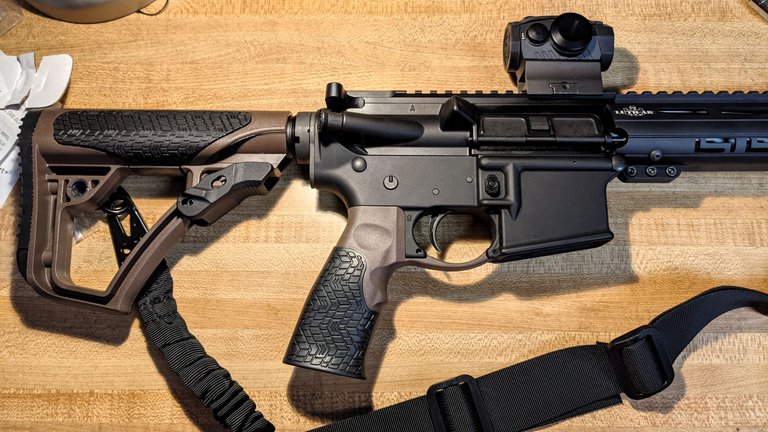 The new stock/grip is from Daniel Defense, and has rubber for more comfort on your hand and your cheek when aiming.(It's a rifle, so you shoulder it. Not fire it from your waist like people in the movies seem to always do) It also has rubber at the rear of the stock where it rests against your shoulder.
I also got a forward-grip with rubber, but I haven't mounted it yet because my hand-guard doesn't have a bottom rail.
The whole set is sold like this: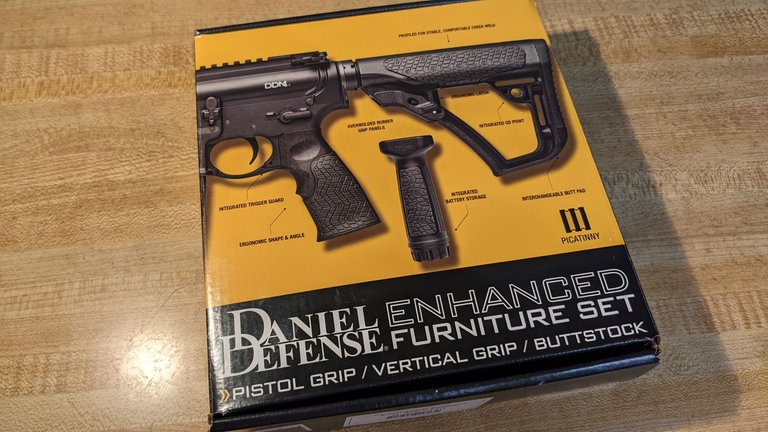 Also, I do not hunt with this rifle, not that I'm against it at all. I completely believe in hunting if you are eating the meat you shoot. I am not a huge fan of venicine(sp?).
Though there are some Coyotes where I go shooting, and the county has given permission to shoot them.
The county actually placed the Coyotes in the area to kill/scare off deer. They were supposedly spade/neutered, but have managed to reproduce. I wanna know where the county gets Coyotes? The Acme Coyote market?
But I shoot with my father at targets for sport/marksmanship, and of course for home defense.