Hello, my dear radio listeners, television suckers and googlyeyes-admireres. a week ago I had a successful experience of crossing two my fave challenges:
#googlyeyes
and
#wednesdaywalk
. now the outerspace whispers to me it needs to be repeated; so, I'm repeating.
здравствуйте, мои дорогие радиослушатели, теле-жеватели и гугло-созерцатели. неделю назад я провел успешный опыт по скрещиванию двух моих любимых фото-эстафет:
#googlyeyes
и
#wednesdaywalk
. теперь космос мне шепчет, что нужно повторить! и я повторяю.
---
Well, since today is Friday, then .... welcome to our studio:
#fungifriday
! and
#googlyeyes
(no cool animation, tho; just simple artless photos, with color correction of course. I don't have sufficient animation skills (one cannot have strong skills at every field, as noted by Napoleon), so... I dont hold my breath for win).
а раз сегодня пятница, то... в нашей студии:
#fungifriday
и
#googlyeyes
! (правда, без клевой анимации: простые безыскусные фотки, с цветокоррекцией конечно, как я умею. анимировать не моё, и призовое место мне явно не светит, раз уж 15 отборных персонажей в прош. раз не выбили даже #3, то... чего тут говорить).
---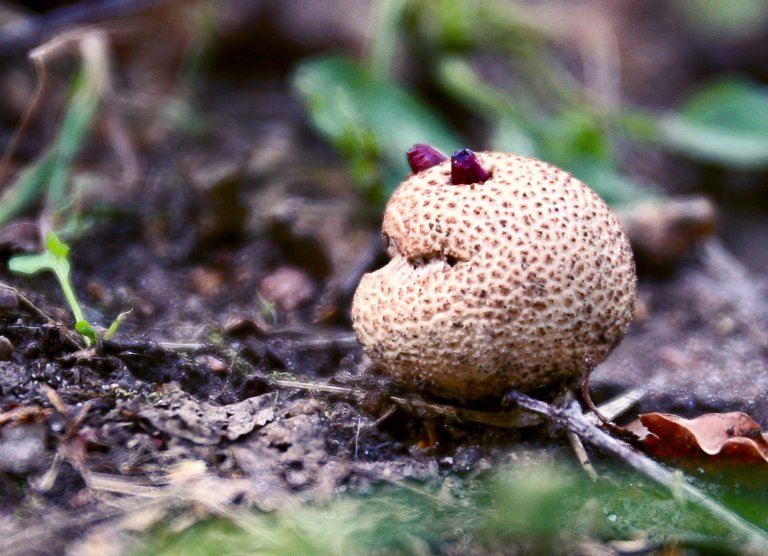 The person seems to be a blood-thirsty type, what do you think? Personally, I am convinced he is! On another hand, the model is a puff-mushroom, which isnt a carnivorous creature, as far as I know. Oh, forgot to mention: he is tiny, the size is just 15mm, so I couldnt use my set of #googlyeyes on him. I looked around for a decent substitute and jumped on barberry berries, I used them; me thinks, they just match perfectly to his cruel nature.
---
original uncropped image as a bonus (color-corrected):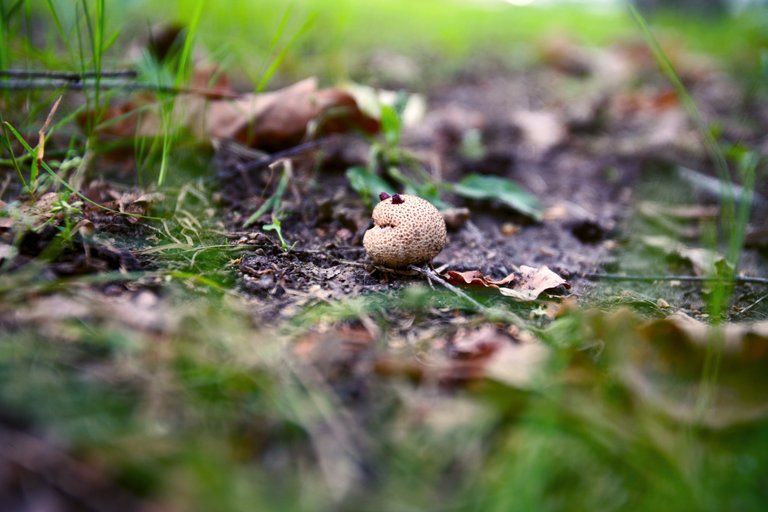 ---
I tried a few different angles to emphasize the facial expression that opened up to me, but did not come to a conclusion which is better. please think for yourself which one is better. it might be better when they are altogether. Someone can fry this fish and make an animation -- but not me.
Я пробовал разные ракурсы, чтобы подчеркнуть открывшееся мне выражение лица, но не определился, какой вариант лучше, смотрите сами, какой вам больше понравится. может быть лучше все вместе. кто-нибудь может и анимацию сбацать -- но не я.
---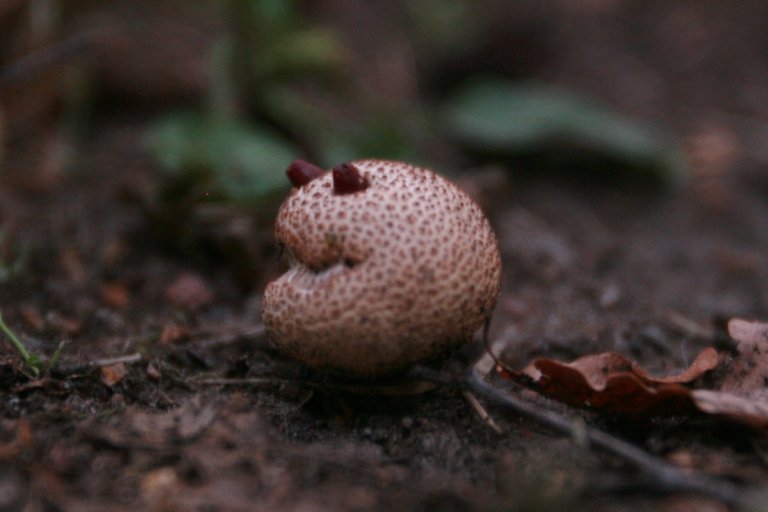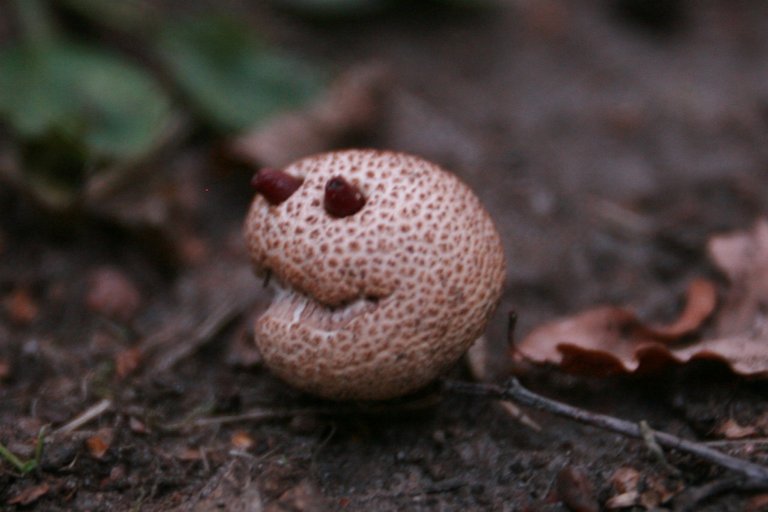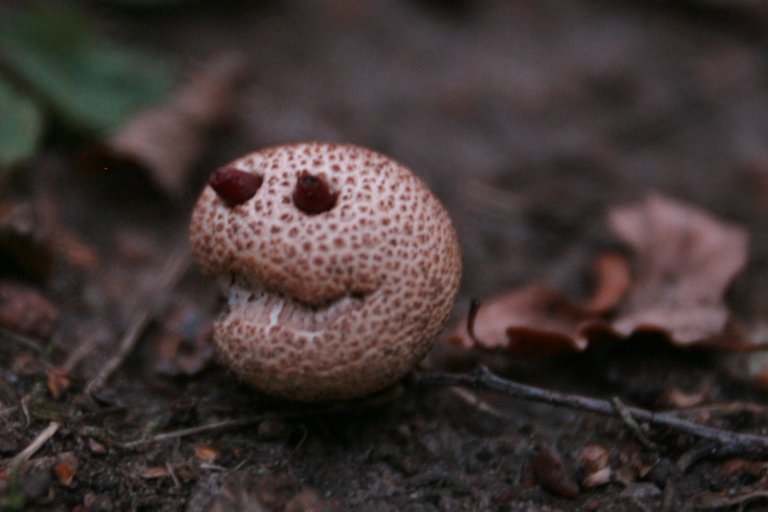 ps. I will share the rest puff-mushrooms I harvested this time, in a separate blog.
Happy Fungi Friday!