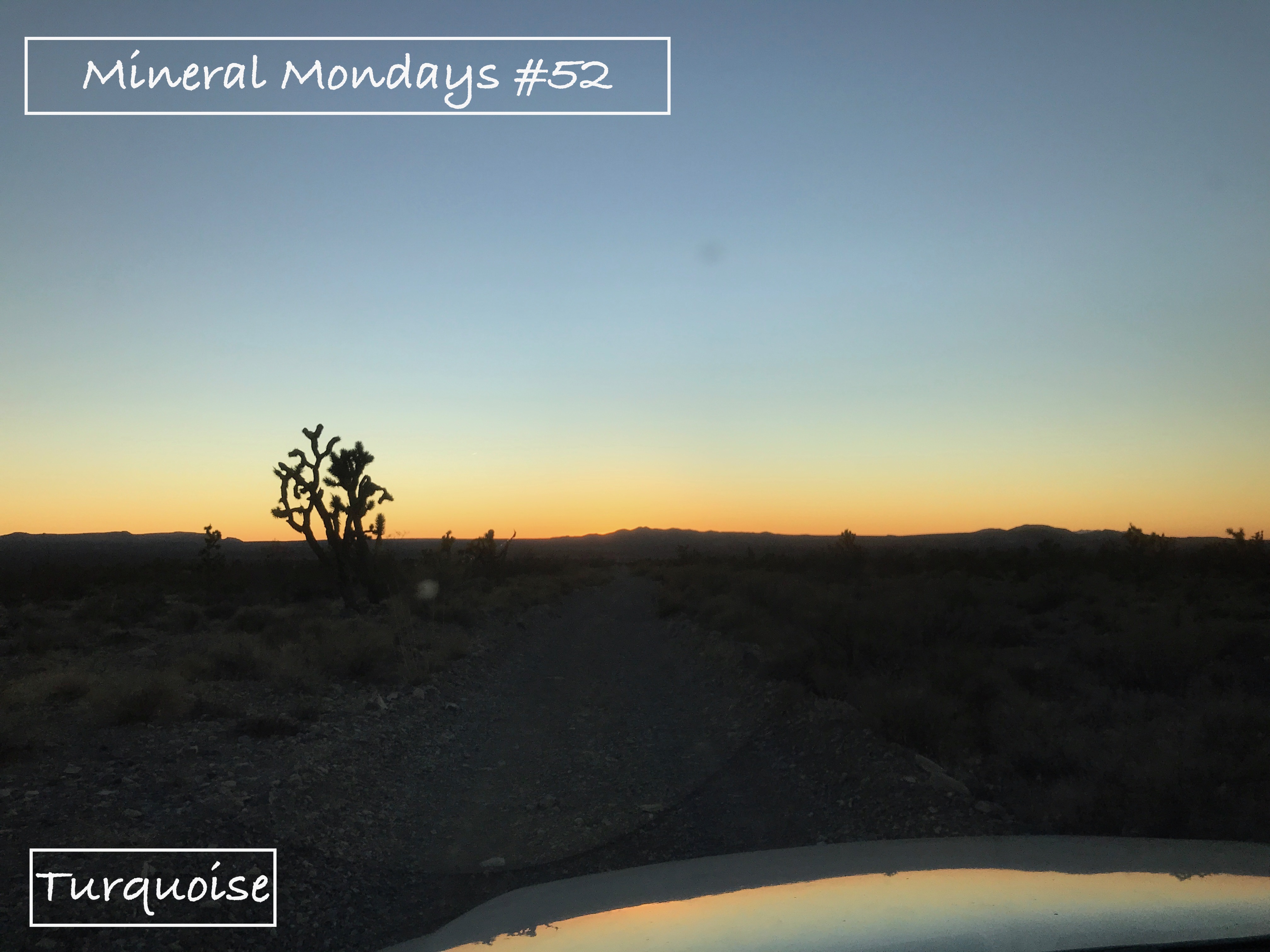 Everyone knows of the gemstone turquoise. In the US it comes from Nevada, Arizona & New Mexico and is associated with Native Americans, but did you know California produces beautiful turquoise too?
Turquoise has been used for millennia both in the America's by the Native Americans, but also in the Middle East, Iran, Turkey for which it is named after and most notably Egypt where it was mined as far back as 5000BC*, 7,000 years ago!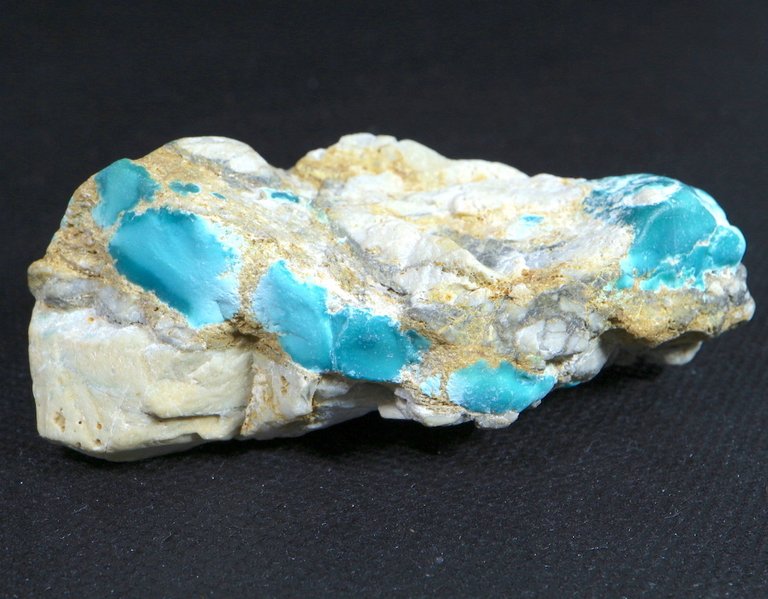 (High grade piece from the Royston Mine in Tonopah, Nevada)
The blue & green gemstone is a copper & aluminum hydrated phosphate. It's formed when hydrothermal fluids rich in copper sulfides are deposited in cracks and vugs(open cavities). Once deposited the copper sulfide it is then altered when surface water percolates down making the copper more acidic. The acidic copper then leeches out the aluminum and potassium from it's host rock which then combine to create the turquoise. That is the layman's explanation. It involves a bit more, but that's the short and easy version.
What's interesting is most turquoise is found in arid regions with low rainfall. I'm not sure geologists know exactly why that is. Do you?
Turquoise comes in several colors from blue to green and shades in between. Some of the best turquoise will have a smooth, uniform shade from dark blue to light blue similar to below.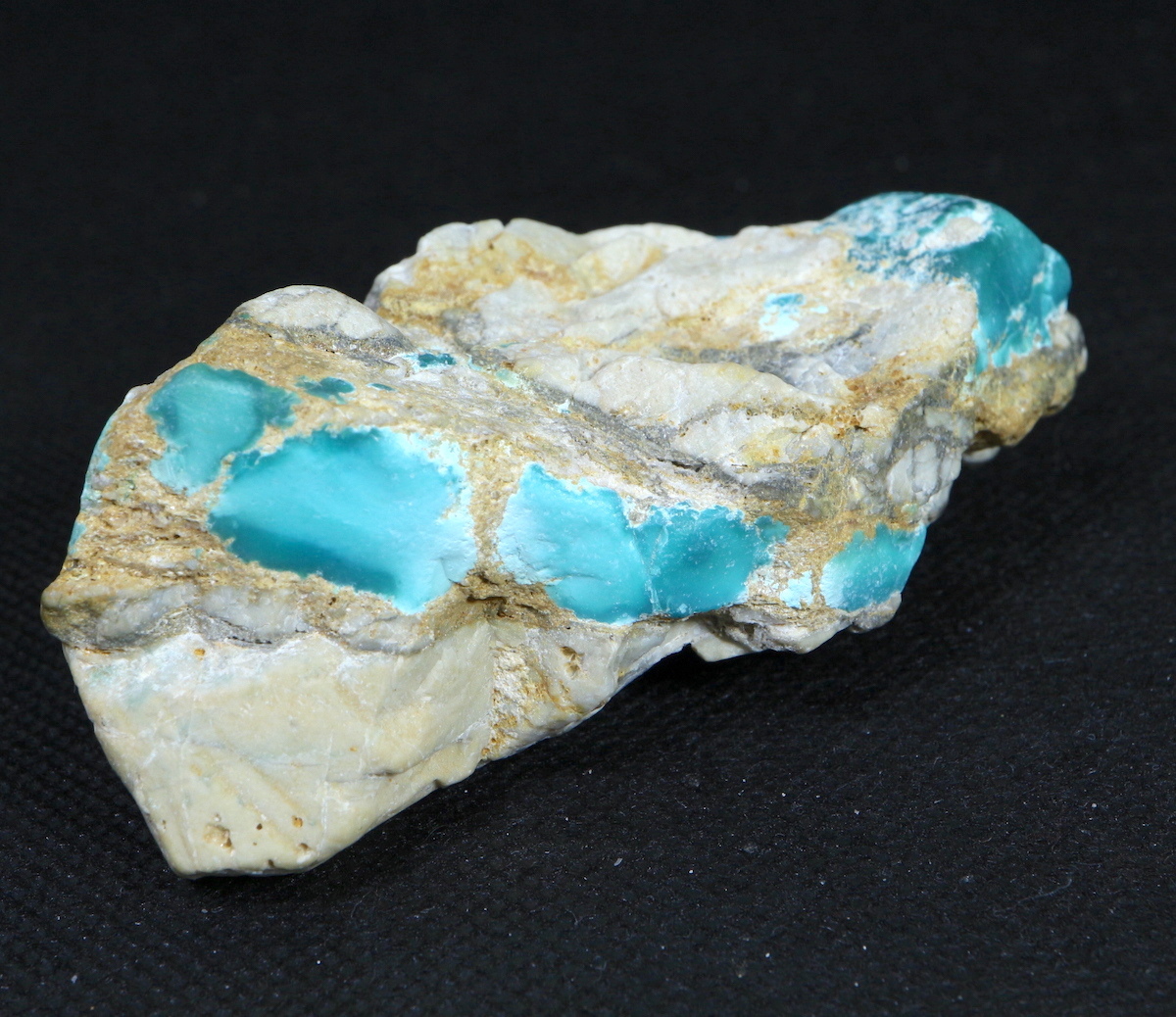 The most prized turquoise is called a Robbin's Egg Blue, which is a light blue almost like the piece above.
Back to California. So this past weekend I had some time to kill and decided to go collect opals and see if I could find some of the elusive turquoise deposits. Fortunately or unfortunately after digging for opals all day I decided to hit one more famous mine, The Mohawk Mine, and stay the night in Nevada at a casino.

(Ore bin at the Mohawk Mine, visible from I-15)
The Mohawk mine is an old Copper, Gold, Silver, Lead, Zinc & Magnesium mine just off the 15 freeway. All of these minerals together produce a lot of other, rare minerals, so it's a great place to collect. I only was able to spend about 1.5 hours there, but what I found guaranteed I will go back there soon. That's another story for another day though. Back to the casino.
I stayed at Primm Valley Resort & Casino on the California/Nevada border.There is a reason the casino's give you free alcohol. It kept me gambling till about 1am trying to grind out just $100 more than I came in with. In the end I lost about $50 and several hours of much needed sleep, but it was FUN!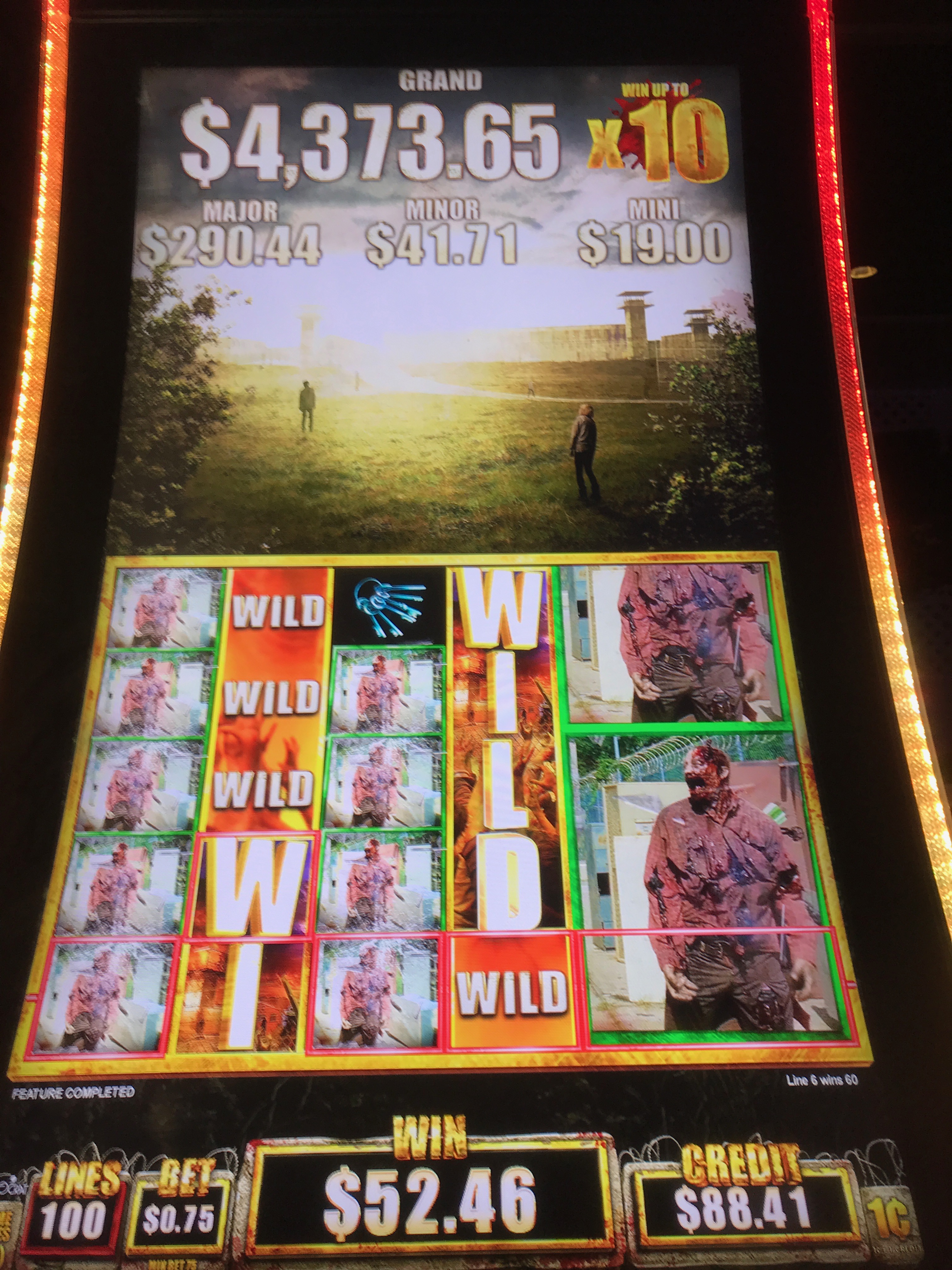 The late night rolled over into my turquoise digging day, which meant I didn't have much energy to mine. Looking back it might have been a good thing though, because I was deep in the desert and I wanted to look for a second mine even deeper, but because I was tired I called it a day early.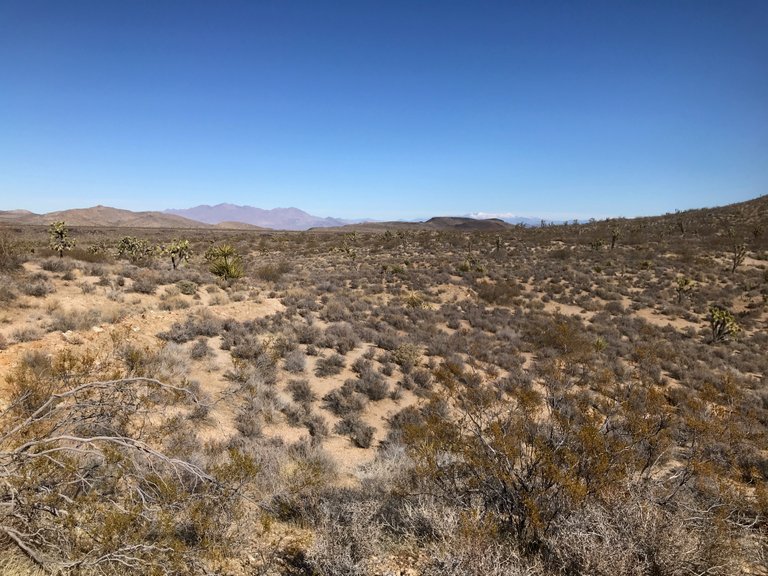 Like the Mohawk Mine, Turquoise is also found along the 15 freeway to Las Vegas. As I mentioned it has been mined by the Natives for around 2000 years. Then the Spaniards after them and then the White Americans in the late 1800's early 1900's.
The three main localities are Middle Camp(Turquoise mountain), East Camp and West Camp which span about 8 miles by 2 miles. Without telling you exactly where I went I was only able to visit one area.
Once you arrive in the area the turquoise is fairly easy to find. The good turquoise though will take some looking and digging.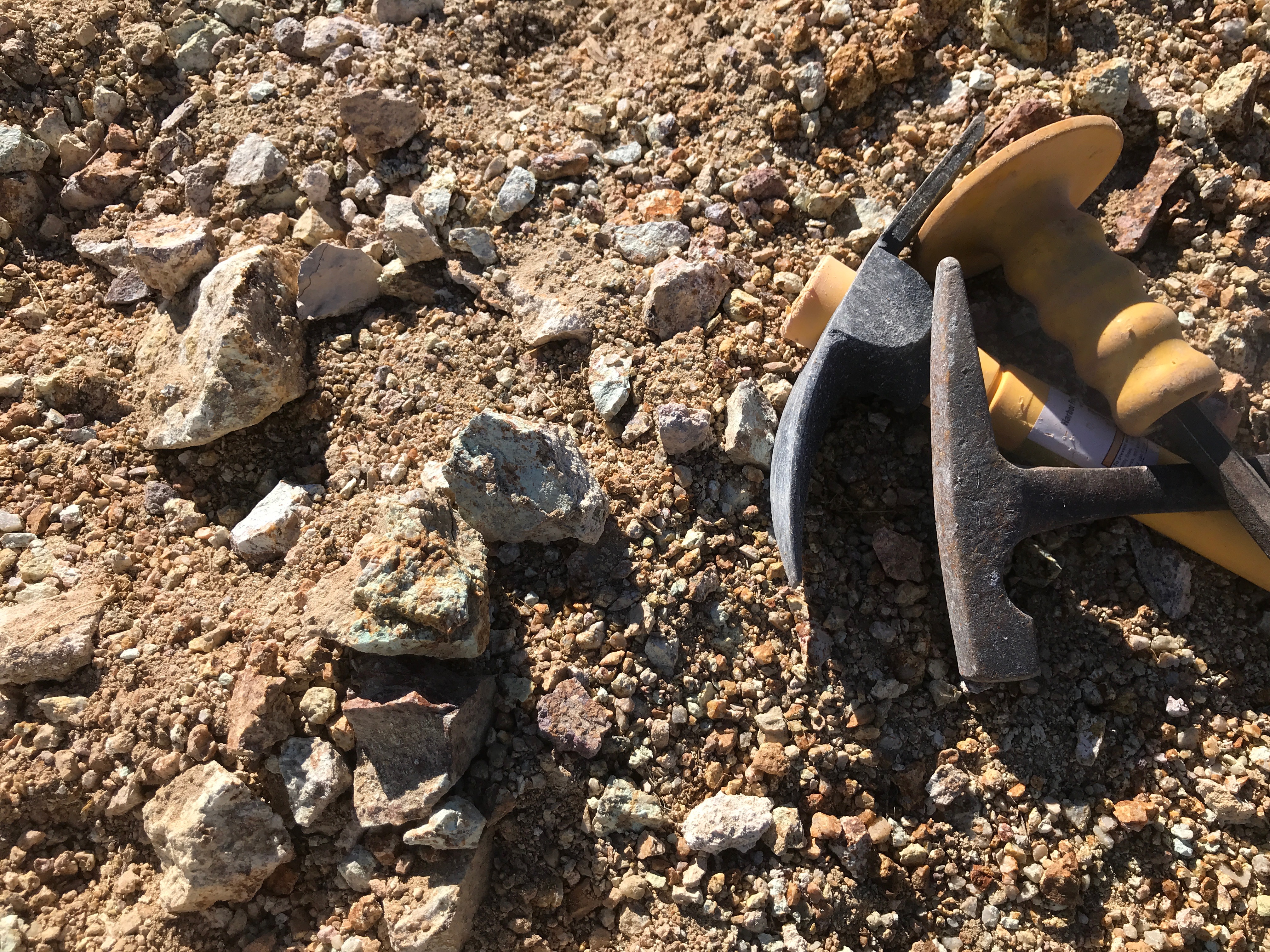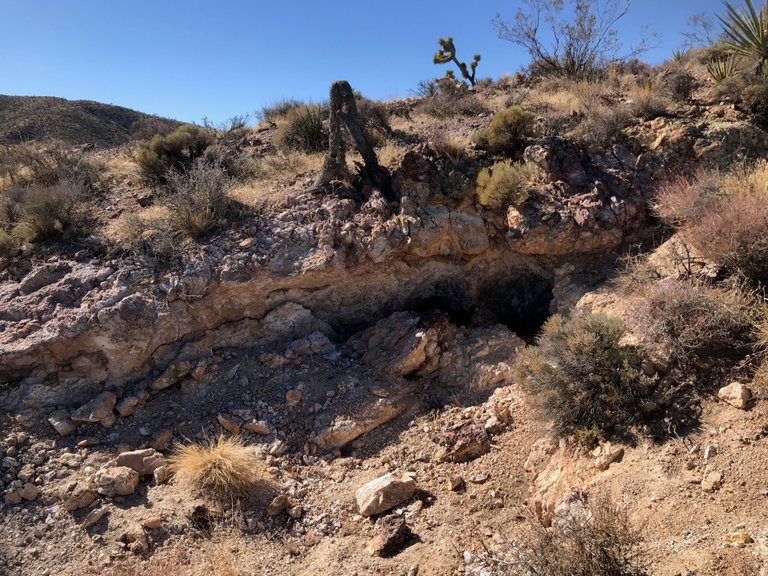 The good turquoise is found in veins in quartz monzonite, which is very similar to granite except granite contains more quartz. The only good quart monzonite also happens to still be is solid rock so several hammers and chisels are needed to break it out.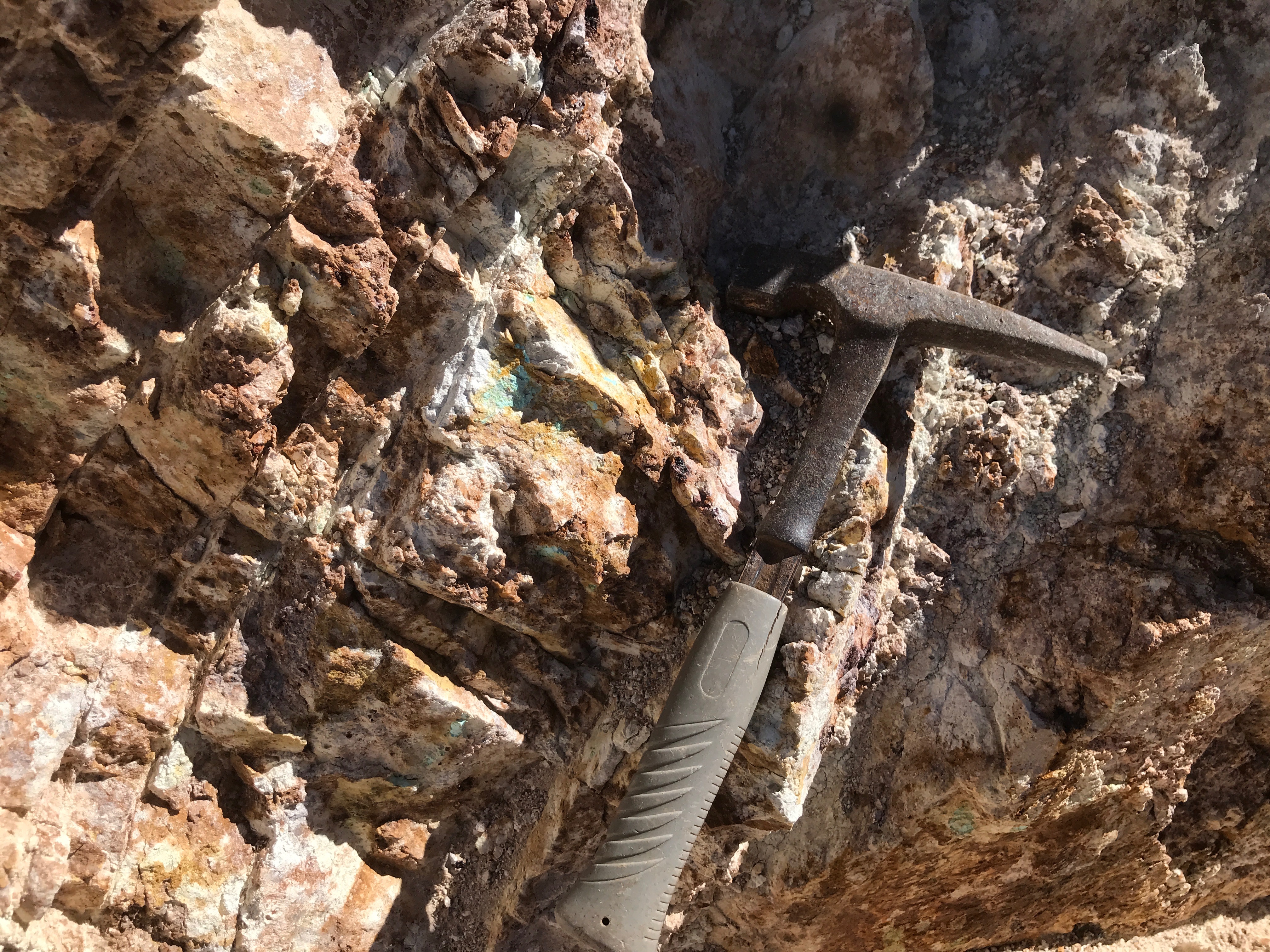 The rock that I was mining is was fairly soft and broke apart without too much effort. This however also made getting the turquoise out more difficult because it would break apart easier.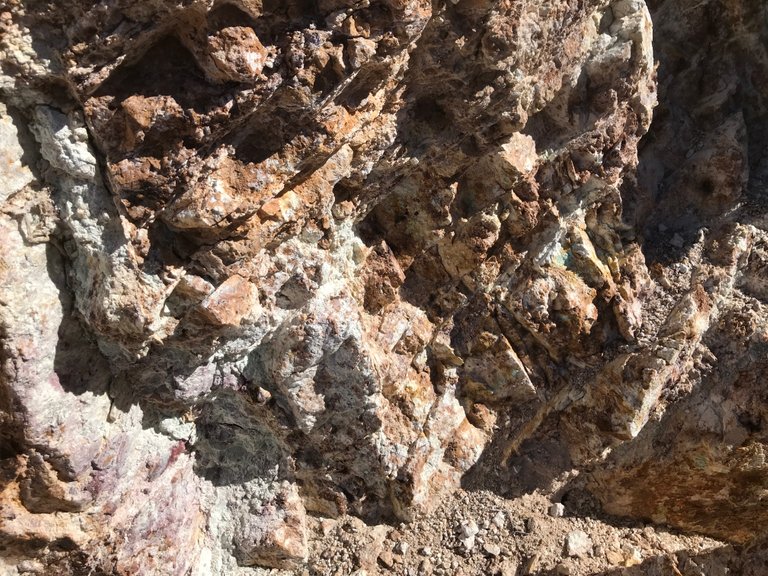 When it did come out right, it came out great though!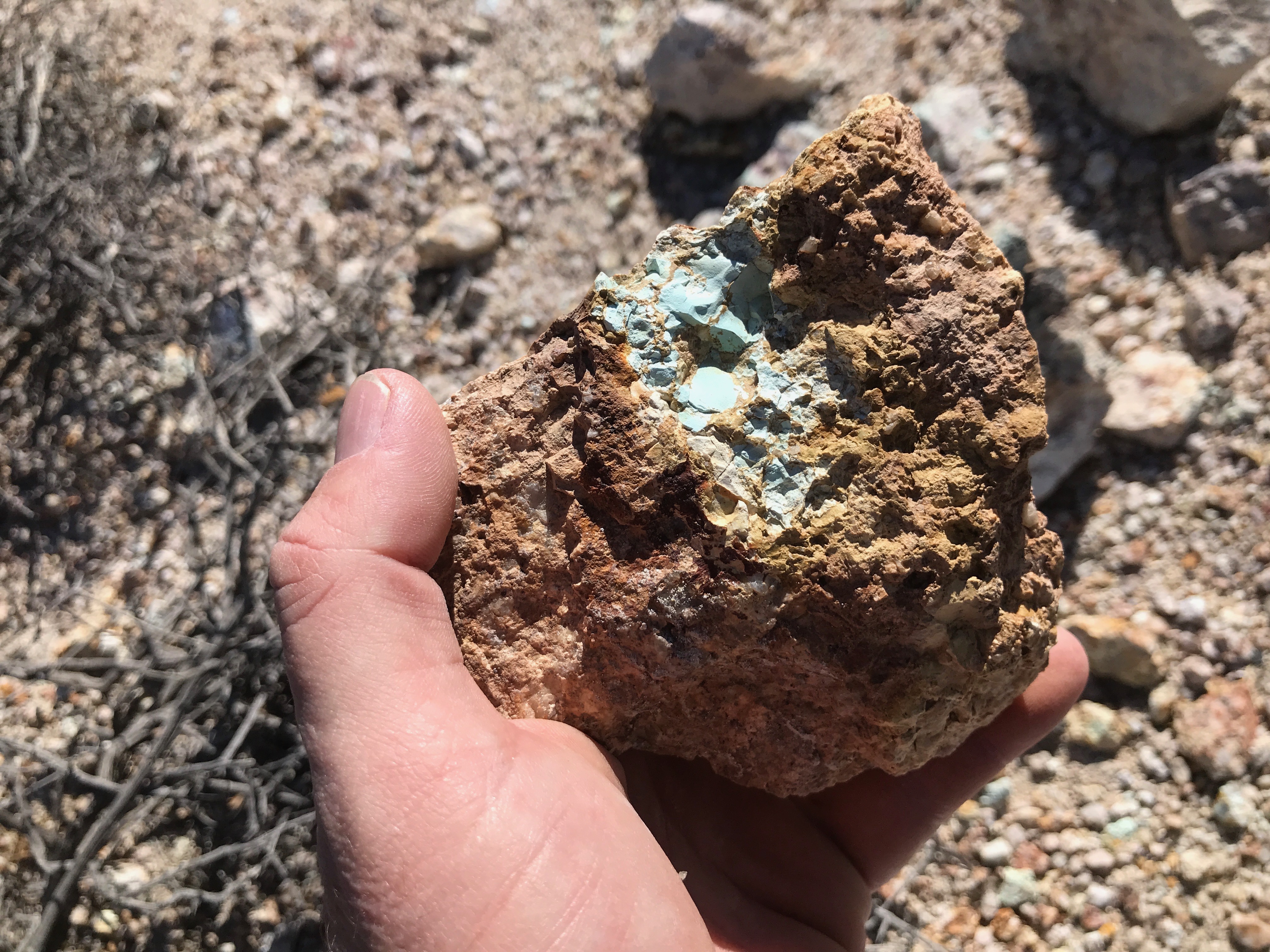 Most of the turquoise I found is more for use as specimens pieces from an interesting locality. Some of it however could be used in jewelry, it just depends on how much time you want to put in to stabilizing it.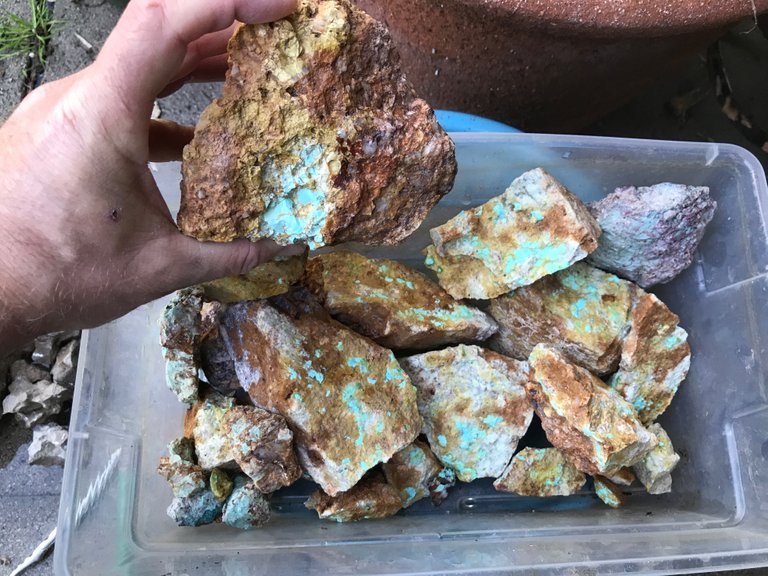 I definitely think my next trip out rockhounding will be back to this locality as well as the Mohawk mine. The azurite, coincalcite, adamite and hemimorphite specimens I was able to pick up demand I get back to the Mohawk and the turquoise speaks for itself. Plus, there is an area that produced turquoise pseudomorphs (when on mineral replaces another but retains the older mineral's shape) of beryl and feldspar that are legendary!
See ya next time! Thanks for reading!